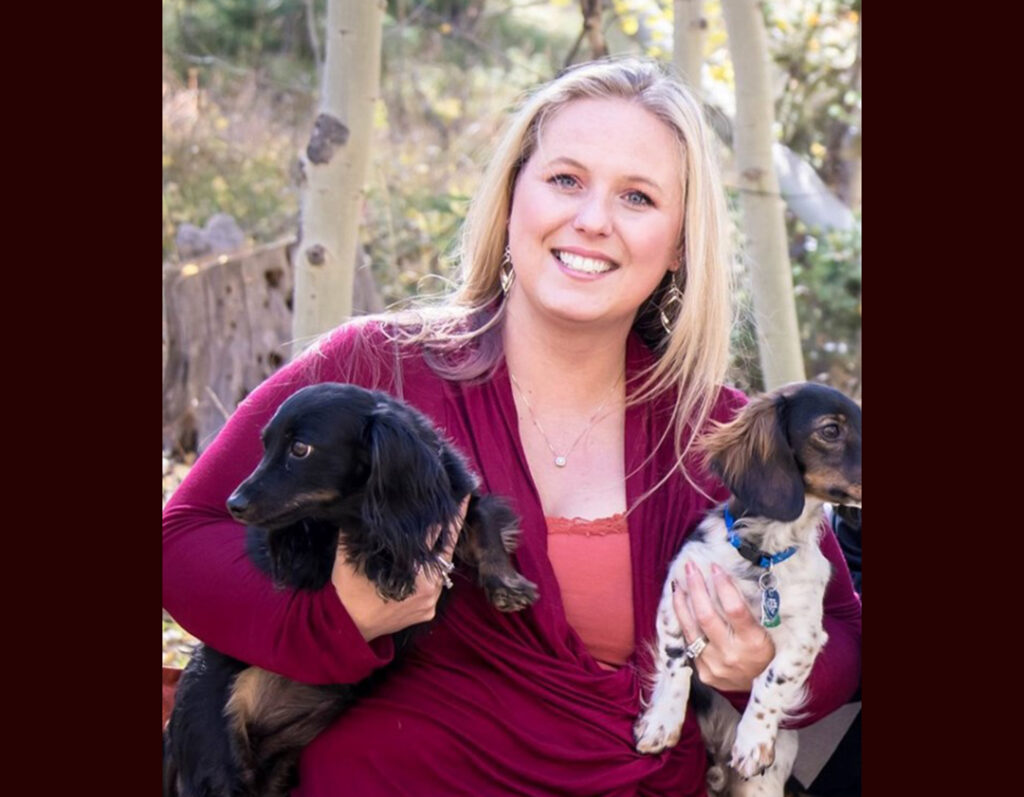 CASPER, Wyo. –
Deidra Michayle Walker Rowe
September 28, 1986 – February 15, 2020
Article continues below...
Deidra Michayle Walker-Rowe died at her residence on February 15, 2020.
Deidra was born in Worland, Wyoming on September 28, 1986, the only child born to Mel Walker and Kendra (Foland) Brazelton. Even from a young age, Deidra was full of life and love and stood out with her blonde hair and spunky personality.
She was known as a hard worker, at 12 she began working with Darr Lea as a dishwasher at the Office Lounge. She would put 110% of herself in every task given. Deidra deeply loved her family, bonding with her stepmother, Darr Lea, over crafting, and loved to spend time with her browsing craft stores. She enjoyed hunting, camping, 4-wheeling and was active in 4-H. She was a great organizer, even though you wouldn't have guessed by her room growing up. She loved the color lavender.
She had a special connection with each of her siblings, Derrick Brazelton, Heidi, Holly, Heather, and Tyler.
Deidra moved to Casper after graduating from Worland High School in 2005. Here she met her husband Darren on a blind date. They said, "I do" on July 31, 2010. Darren and Deidra started their family of dachshunds, Dexter, Morgan, Maya, Dante, and Dawson. Deidra loved all animals, and she also made space in their home for an extra-large cat, Mongo.
When you look at the sky on a warm spring day, you notice the clouds part, the bright blue sky and the sun shining down. The warmth of the sun kisses your face and lights up your soul. This is the feeling that Deidra Rowe gave to each and every person that she had the pleasure of coming in contact with. She had the most beautiful smile, a contagious laugh, and an uplifting personality. Her smile preceded her into any room she entered and cast a ray of light so bright, you couldn't help but feel lifted. She was a joy to be around.
Deidra loved with her whole heart and was always doing everything she could for those she loved. Friends and family knew her to always know when someone needed flowers, a special coffee or a small gift subtly left for them. Her kind heart and gentle spirit in combination with her drive and ambition allowed her to excel. She worked for Natrona County School District, Walmart and then the City of Casper in the Municipal Court. Deidra loved her work family and was always the first to jump at an opportunity to celebrate the successes of those around her. She supported and advocated, and spent endless hours making sure that each person had what they needed to be the best they could possibly be at whatever they put their mind to.
She also loved attending Bingo, where she regularly spent her New Year's Eve, she loved crafting, scrapbooking and finding cute and creative ways to provide practical organization to a space, true crime, reading, socializing on Facebook, sleeping and loving on her dachshunds.
She was preceded in death by her grandfather, Perry Walker and little-granny Biles and her baby-pup, Dante. Deidra did not leave this world alone, she was greeted by Heavenly Father with open arms with Dexter, Morgan, Dawson, Maya and Mongo.
Survivors include her father, Mel (Darr Lea) Walker of Worland; mother, Kendra Brazelton (Steve Paige) of Casper, brother Derrick Brazelton of Casper; sisters Heidi (Mike) Quick of Connecticut, Heather Beason of Boise, Idaho, Holly (John) Elliott of Worland, and Tyler Walker of Worland; Grandmother, Lenora Walker; aunts, Linda Farris, Judy (Wendell) Bazil, Mary (Gary) Ybarra; and numerous nieces, nephews, cousins and beloved friends.
Memorial services will be held 10:00 a.m. Saturday, February 29, 2020 at the Church of Jesus Christ of Latter-day Saints, 500 Sagebrush Drive, Worland, Wyoming.  Inurnment will take place at 4:30 p.m.  that afternoon at Highland City Cemetery in Casper, Wyoming. Memorial donations may be made to the Deidra Rowe Memorial Fund and sent to PO Box 524, Worland, WY 82401. Online condolences may be made at www.bryantfuneralhomeonline.com.
---
Rodger Herman Bremer, age 60, of Casper, passed away February 14, 2020 at Wyoming Medical Center. Rodger was born October 22, 1959 in Gooding, Idaho to Rodger Bremer and Florida (Padilla) Smith.
Rodger loved to fish and spend time with his family.
Rodger was very loved by many.
No services will be held at this time.
---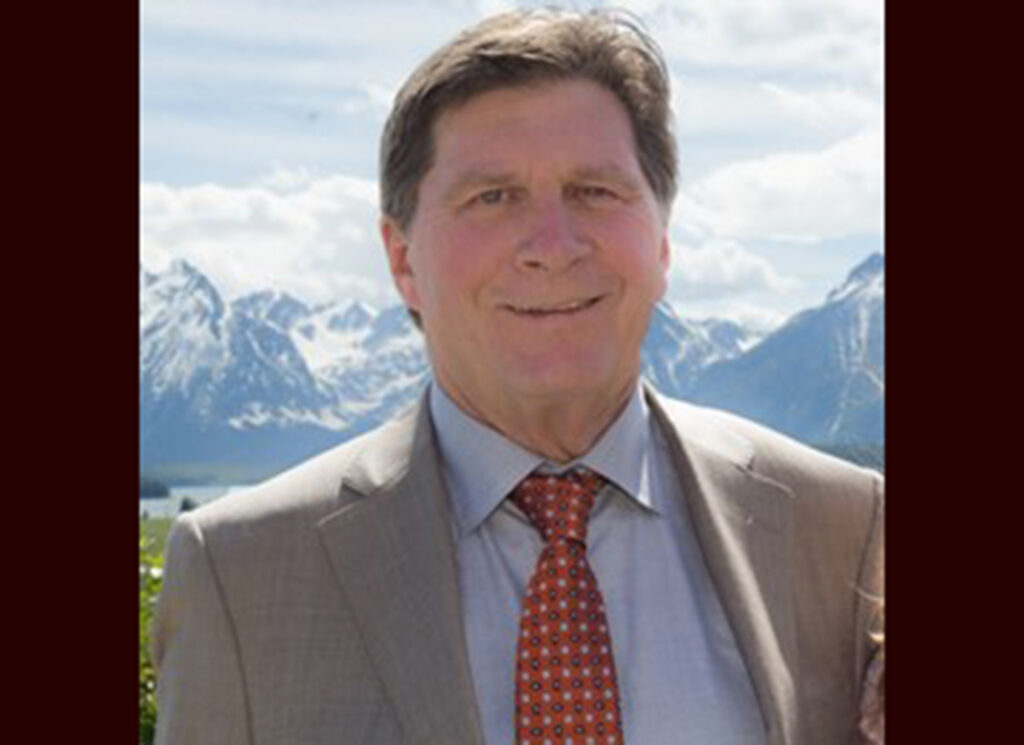 Robert "Bob" Jenkins Reese, 72, of Rock Springs passed away February 7th, 2020. Bob was born June 2nd, 1947 to William and Elsa Reese in Lovell, Wyoming. The Reeses moved their growing family to Casper, and Bob was a proud graduate of NCHS class of 1965. Bob was incredibly intelligent, and it showed early. After graduating high school and the Phillips Exeter Academy, Bob earned a scholarship to Harvard University. While at Harvard, Bob developed a passion for social justice and equality. He was a vocal protestor against the Vietnam War and racial inequality. Bob graduated from Harvard in 1969 with a degree in Economics. Unsure of his next step, he moved to Washington, DC and held several jobs including DC cabbie and special education teacher. Bob found another one of his passions while in DC: rugby. He was an avid (and excellent) rugby player for the next 15 years.
Bob loved Wyoming, and he eventually found his way back in the 70s working on the railroad. He enrolled at the University of Wyoming School of Law in 1975, mostly to continue playing rugby. However, he quickly learned that his passion for justice and the law were a perfect match. After graduating with a Juris Doctor in 1978, Bob worked at different times for the state as both a prosecutor and defense attorney. His legal career eventually led him to Sweetwater County, where he lived for 40 years. Bob had a successful private practice, including being one of the first attorneys to shine light on child sexual abuse of the Catholic Church in the early 90s. He passionately fought for the little guy against giant corporations. Some of his victories led to significant safety changes, including the implementation of safety bars on the rear end of tractor-trailers to prevent serious injuries.
He defended the innocent and prosecuted the guilty. One of the family's favorite stories concerns a case of mistaken identity. A man was murdered in a bar in Green River, Wyoming and Bob's client was accused of the crime. Bob visited the man in jail daily and knew he was innocent. After a hard fought case, Bob's client was acquitted when it was found that the client's brother committed the crime and fled to Mexico. About ten years later, Bob's client returned to his office to thank him. The client brought his wife and three small children and told Bob that without his help, none of his current happy life would have been possible. Bob always said that if that was the only case he ever had, he would have had a successful career.
Bob's love of Wyoming led him to serve as a state senator for several years, championing the causes of his Sweetwater County constituents. He was a staunch democrat in a sea of red, but he was so intelligent, likeable, and trustworthy, he easily won his elections. He was able to unite both sides of the aisle to get legislation passed, including help lead the charge for Wyoming to recognize Martin Luther King, Jr. day as a holiday. He ran several successful campaigns for others, including for Governor Mike Sullivan.
History was always important to Bob. He devoured every book he could get his hands on about the Civil War and became one of the most knowledgeable in the country on the subject. He would take several days to travel to Virginia or Pennsylvania, don the garb, grab his musket and bayonet, and reenact classic Civil War battles. As an avid democrat, of course he was a Union soldier.
Bob was an avid sports fan and outdoorsman. He taught his children to fish, hunt, and play various sports. He witnessed many historical sporting events, including a hockey riot in Philadelphia between the Bruins and Flyers, Derek Jeter's 3000th hit, and the Broncos victory in Superbowl 50. The Wyoming Cowboys were always close to his heart. He had season football and basketball tickets for decades and made every game he could.
Bob loved many things, but he loved his family the most. When he felt his children were not getting the education they needed and deserved, he ran for and was elected as a member of the local school board. He made every game, event, or concert a priority. He loved his wife Mary for 23 years until her death in 2010. Bob met the second love of his life, Viviane Gulick, in 2013. The two were happily married on June 20th, 2017 in a picturesque dream wedding in front of the Tetons at Jackson Lake Lodge.
Bob is survived by his loving wife Viviane; his children Derek Reese, Kelley and Darren Rosenbaum, Meagan Reese, Tyler Reese, and Whitney Reese; his sister Barbara Boren; his brothers David and Kristi Reese, Tom and Laurie Reese, Michael and Ila Reese, and Quentin and Sally Reese; and seven grandchildren.
Preceding Bob in death was his wife, Mary Reese, and his parents, Bill and Elsa Reese.
A memorial service will be held at St. Mark's Episcopal Church on Sunday, February 16th at 1pm.
In lieu of flowers, donations may be made to the Nutrition Facts with Dr. Greger, Mail donations to: NutritionFacts.org, P.O. Box 11400, Takoma Park, MD 20913 or the American Association of Justice, Mail donations to 777 6th Street NW, SUITE 200, Washington, DC 20001.
---