CASPER, Wyo. –
Cheryl Marie Carpenter: June 18, 1957 ~ March 9, 2020 (age 62)
Cheryl Marie Carpenter, age 62, passed away on Monday, March 9, 2020 in Casper, Wyoming. A Rosary will be held at 5:00 PM on Friday, March 13, 2020 at Bustard & Jacoby Funeral Home in Casper. A Memorial Mass will be held at 10AM on Saturday, March 14, 2020 at Our Lady of Fatima Catholic Church in Casper.
Article continues below...
Services are entrusted to the care of Bustard & Jacoby Funeral Home, 600 CY Avenue, Casper, WY 82601.
---
John Alva Gray, age 68, passed away on March 5, 2020 in Casper, Wyoming. 
A memorial service will be held at 2:00 PM on Friday, March 13, 2020 at Bustard & Jacoby Funeral Home in Casper.
He was born June 1st, 1951 to Kenneth & Betty Gray in Riverton, Wyoming. Shortly after they moved to Billings, MT , where he was raised. He finally settled in Casper, Wyoming.
He had very successful careers in sales and as a medical repair Tech. He met his wife Susan of 20 years and they enjoyed traveling to many destinations on their motorcycle. Annually they would attend motorcycle rallies.
John was a caring individual with a large network of family & friends.
He is survived by his wife Susan (Oldsen), sisters Sue Schroeder and Mary Haupt. His sons, Kenneth and John Gray, Alan Steinberg and daughter, Tricia Ray, 9 grandchildren, 3 great grandchildren and 7 nieces & nephews.
He was preceded in death by his parents and sister Linda Krenelka.
Services will be biker themed, so riding gear or casual dressed is encouraged.
Services are entrusted to the care of Bustard & Jacoby Funeral Home, 600 CY Avenue, Casper, WY 82601.
---
Longtime Thermopolis resident, Barbara Elmeta (Beaver) Valentine, died March 9, 2020 in Casper, Wyoming at Casper Mountain Rehabilitation and Care Center following a long battle with vascular dementia and congestive heart failure. She was age 87. 
Barbara was born on a homestead west of Thermopolis to Alma Grace (Lawrence) Beaver and Clifford Owen Beaver on July 22, 1932. She was the youngest of three sisters. She attended Thermopolis schools, and along with her older sister Dode earned a GED later in life.
Barbara met the love of her life, sailor Daniel Valentine, while employed at The Star Plunge in Hot Springs State Park. They were joined in marriage April 2, 1949 in Thermopolis at First Baptist Church; they later reaffirmed their vows at Saint Francis Catholic Church. To that union were born three children: sons Daniel Jr (deceased at five days old) and Clifford, and daughter Vivian. Barbara and Danny lived early-on in Klamath Falls, Oregon, returned to Thermopolis, put down deep roots, bought a house in 1954, and made it a home. It was full of love, and always a work-in-progress. Barbara was later widowed, losing her beloved Danny in 1983.
In her younger days, Barbara worked as a telephone operator for Mountain Bell and at Montgomery Ward. Later, she was a checker and dairy manager at Don's IGA. Following her husband's death, she became a program director for Green Thumb, covering the counties of Hot Springs, Park, Big Horn, Washakie, and Fremont. Following Green Thumb, she delivered prescriptions for Vicklund's Pharmacy.
She was grandma to five grandchildren: Jason, Darin, and Emily Valentine (born to Cliff Valentine); Sunshine and Danielle Bayert (born to Vivian Valentine-Bayert). Aidan and Hunter Valentine and Emily Stone were her great-grandchildren. She adored her grands and spending time with them.
Barbara enjoyed flowers, gardening, canning, cooking, baking, sewing, crocheting, and playing Pinochle and Scrabble with friends and family. She was an avid artist with oil and acrylic, mainly painting traditional Western scenes and folk art. She was handy with power tools and insisted on doing most home projects on her own. She chopped wood, mowed the lawn, shoveled the walk, and various other tasks around the house. Over the decades, she designed, baked, and decorated ("built") countless birthday, themed, and wedding cakes for family, friends, and others. She loved children and dogs, and babysat both. Until recent years, she enjoyed the companionship of several canine friends.
Barbara was a member of Saint Francis Catholic Church, Council of Catholic Women, Pioneer Association, and Ladies' VFW Auxiliary. She frequently rooted for the underdog and believed in championing their cause.
She was preceded in death by her parents, sisters Frances Carneal and Doreen Dickeson, husband Danny, and infant son Daniel Jr. She is succeeded in life by an aunt, Leone (Lawrence) Ramsey, her two children, five grandchildren, three great-grandchildren, and many nieces and nephews. She is now at peace and will be sorely missed.
Bustard's Funeral Home is assisting the family and cremation has taken place. A memorial will be planned at a later date. A public notice and invitation will be posted. In lieu of flowers, please send donations "In Memoriam" to Saint Joseph's Children's Home; 1419 Main St; Torrington, WY 82240.
Services are entrusted to the care of Bustard & Jacoby Funeral Home, 600 CY Avenue, Casper, WY 82601.
---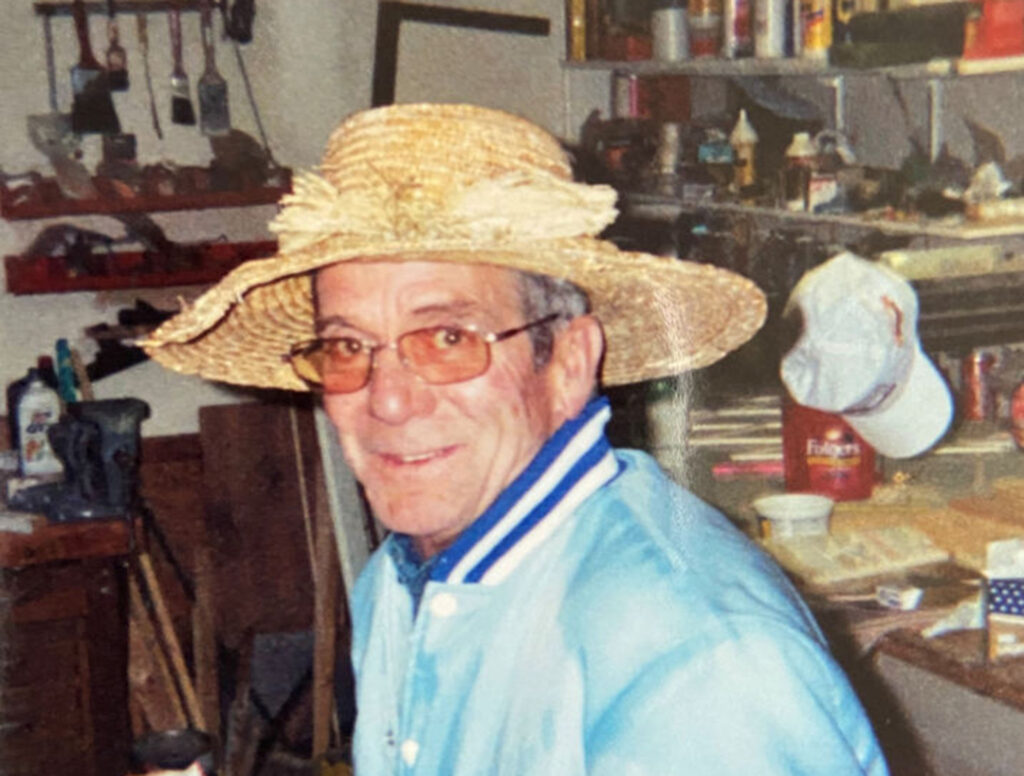 Lyman "Jack" Ellsbury was born to Lyman and Mary Ellsbury on the September 25, 1944 in Deadwood South Dakota, the third eldest in a family of seven.   
Jack enlisted in the US Navy in October of 1966 becoming a Radarman 2nd Class on the USS Chicago and traveled to many parts the world including multiple missions to Vietnam during the Vietnam war.
While home on leave in 1970, Jack met his wife Sue in Cody Wyoming and two weeks later April 25, 1970, the two were married. January of 1971 Jack decided he was ready to trade in his sea legs for a family life. Jack joined his wife Sue and daughter Lisa to begin life outside the Navy. To this new life came four more children, Nikki, Sean, Jackie and Debbie. Life took Jacks family from Casper, Sheridan and finally to Glenrock where Jack worked for Glenrock Coal Company from 1982 to 1998 when he retired. Days off were spent with endless family vacations to places he had read about, camping trips, boating, fishing, sledding, Ice skating and many other outdoor excursions. (that usually involved a swinging ice scraper and scrambling children in the back seat of the car)
Thank you for so many memories that we will cherish and use to dry the tears on our cheeks and change them into laughter and smiles.
God has your "67" Chevelle SS waiting for you in heaven Dad!
Jack was preceded in death by his parents, Lyman and Mary; his sister Diane, brother David and his wife of 48 years, Sue. He is survived by his children, Lisa (Dave) Picard, Nikki (Allen) White, Sean Ellsbury, Jackie Ellsbury and Debbie Ellsbury; grandchildren Jamie White, Ashlea Ellsbury and Braydin Vandal. Brothers Allan (Hoshika) Ellsbury; Phil Ellsbury; Dan (Jann) Ellsbury, sisters Alice (George) House and Lynn (Michael) O'Neill.
Rosary was held at 6:00 PM on Wednesday, March 11, 2020 at Bustard & Jacoby Funeral Home in Casper. A Mass of Christian Burial will be held at 11:00 AM on Thursday, March 12, 2020 at St. Louis Catholic Church in Glenrock. Interment will be at the Oregon Trail State Veterans Cemetery with Military Honors. Jack served in the US Navy.
Services are entrusted to the care of Bustard & Jacoby Funeral Home, 600 CY Avenue, Casper, WY 82601. 
---