CASPER, Wyo. –
William "Bill" Orville Cunningham, age 38, of Casper, passed away March 21, 2020. William was born August 21, 1981 in Warren, Michigan to Thomas Cunningham and Maggie Boring.
Bill was preceded in death by his grandparents, Shirley and Herbert Cunningham and Magdalene and William Weiter. He is survived by his son, Grayson Cunningham, mother, father, sister, Sheri (Clay) Mead, brother, Jamison Cunningham, and former wife, Katy Cunningham.
Article continues below...
No services will be held at this time.
---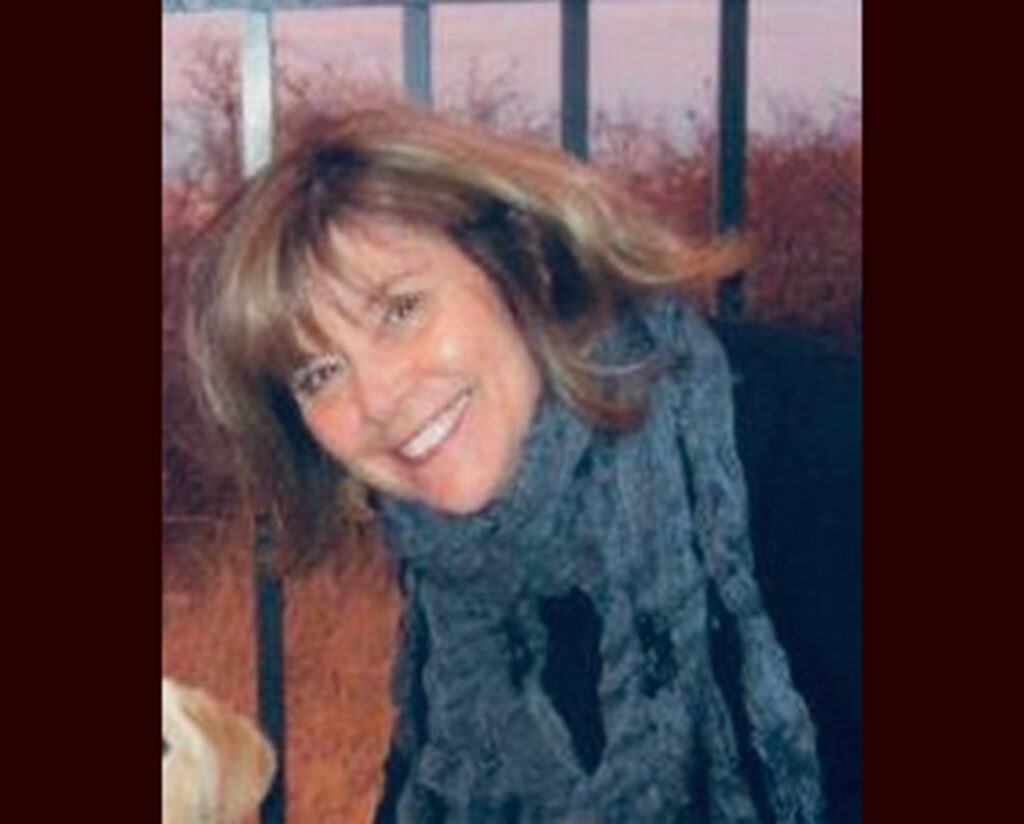 Diane Ellingson Guerttman, 68 of Casper. Diane was an Iowa farm girl born on Sep., 20, 1951. She graduated from Alden High School and the University of Northern Iowa with a degree in Education. She was a flight attendant for United Airlines before marriage to Dan Guerttman.
In 1981, Dan and Diane moved to Casper, Wyoming – their forever home. She was director of Shepherd of the Hills Preschool for many years and then on to become Safe Kids of Central Wyoming coordinator. She often said she loved both jobs, but her best job was that of "mom" to Nathan, Matthew and Katie. She wanted that to be the job she most excelled.
Retirement brought more time with friends and family and Diane knew she was blessed with some of the best. Birthdays were a big deal for Diane, particularly her own! Around the first of September, her birthday month, Diane began planning exactly what she wanted to do for her birthday celebrating. She id not want to risk disappointment.
Diane is survived by her husband, Dan; sons, Nathan (Katie) and Matthew (Dani); daughter, Katie (Nick); grandchildren, Tyler, Jacob and Gabriella; sister, Sherryl (Lyn); brother, Max (Beverly); and lovable Maggie, her yellow Labrador.
There will be a birthday celebration of Diane's life (planned by Diane) in September. We will keep you posted.
In lieu of flowers, please donate in memory of Diane Guerttman to: Wyoming Dementia Care, P.O. Box 1493, Casper, WY 82602.
---
Leo Emmett Barlow died peacefully on the morning of March 22, 2020, in his home in Casper, Wyoming, one minute after his 53rd Wedding Anniversary date. He was 80 years old.
Leo Emmett was born in Wichita, Kansas, to Morgan and Julia (Gaughen) Barlow. He was the youngest of 9 children. He always disliked any fuss on birthdays, anniversaries, and holidays and always had the response of, "It's just another day," to which his children often affectionately teased him and each other with and they are considering adding it to his headstone. After he attended high school in Derby, Kansas he joined the Navy Reserves as a Sea Bee and was assigned to the Antarctic Operation Deep Freeze in 1961-1962. After the Navy, he began his lifelong career as a truck driver working for a couple different companies but was mostly self-employed and mostly hauled wheat. He met his wife, Soledad (Chole) Martinez, and married on March 21, 1967; they had 4 children together. They moved from Derby, Kansas to South Haven, Kansas in 1971 to raise their family and remained there until 1987 after their youngest graduated from high school then they moved to Casper, Wyoming following his job with Salt Creek Welding. They returned to Wichita, Kansas in 1996 where he started working for Ritchie Brothers as a field diesel mechanic for several years. Upon his retirement in 2004 they returned to Casper, Wyoming to live with their daughter and her family. They became snowbirds and traveled to Texas during the long winter months staying with their oldest son until he could no longer travel.
Leo Emmett was a kind, sweet, hardworking man. He loved to watch and support his children's sports and activities as much as possible when they were growing up and continued that love with his grandchildren whenever he could. His arthritis took a toll on his body and caused him lots of pain and discomfort over the last 30 years of his life making it difficult to work and do the things he enjoyed but he mostly enjoyed "tinkering around the farm" as his wife would often call it at their home with their daughter in Casper. He kept their property mowed beautifully and weeded for years while giving the different grandchildren rides on the mower. He kept the mowers in perfect condition and he enjoyed helping his son-in-law by working on the farm tractors and equipment and sometimes the dreaded job of keeping the irrigation pivots going and keeping the cows in where they belonged. He worked hard even when he could barely walk anymore. He never knew the meaning of quitting or giving up which would often bother his wife as she knew there was always a price to pay when he over worked himself on the farm. His presence will forever be missed on that farm and it will continue to be painfully evident the landscaping will never be as good as he kept it through the years of tinkering around on the farm after retirement.
Leo had 4 children and 20 grandchildren and 13 great-grandchildren. He is survived by his sons, John Barlow (Lupita) of Floresville, Texas; Thomas Barlow (Chimene) of Beaverton, Oregon; Ted Barlow (Michele) of Wichita, Kansas; and his daughter, Carmen Baldwin (Delane) of Casper, Wyoming. He is also survived by his sister, Connie Dinda of Spring Hill, Florida and his brother Morgan "Junior" Barlow of Bartlesville, Oklahoma along with numerous nieces and nephews. He is proceeded in death by his parents, Morgan and Julia Barlow; his brothers, Reggie Barlow, Michael Barlow, Vincent Barlow, Daniel Barlow; his sisters, Pattie Breth and Maryellen Ziarnik, and grandbaby Baldwin.
No public services will be held at this time due to current gathering restrictions. The family will have a graveside service with Military honors in Derby, Kansas as soon as travel and quarantine restrictions allow.
---
Harold Hammersmark, age 86, of Glenrock passed away on March 19, 2020 from complications related to a recent head injury. Harold was born in McLeod, Montana to Erik and Anna (Mydland) Hammersmark on February 18, 1934.  Harold grew up on a large sheep and cattle ranch with his 5 siblings near the Boulder River, Crazy Mountains and Bridger Mountains of Montana. His parents had emigrated from southern Norway and built the true American dream for their family with very hard work and determination. He graduated from Sweet Grass County High School in Big Timber, Montana in 1951. Harold continued working on the family ranch while also serving in the Army National Guard Army Corps of Engineers. In 1958, he graduated from Spartan School of Aeronautics in Tulsa, Oklahoma where he attended with his older brother Stuart. Harold obtained his private pilot license and enjoyed flying his Cessna out of windy Montana airports. He then moved to Seattle to join the flight and ground test crews for the first Boeing 747s that were produced. This was demanding but rewarding work that always stayed with him. After his time at Boeing, Harold returned to Montana. On a whim, he made a trip to California to meet up with his younger brother Don. Soon after at a chance encounter at a birthday party, he met the love of his life, Louise Colby. They were married on June 30, 1972, in Glenrock, Wyoming. There they lived a full and vibrant family life with their two daughters, Amy and Rebecca. He was a very devoted, supportive and proud father and husband.  The family enjoyed many RV trips to Montana and Arizona to visit family and explore. Harold was a hobby artist dabbling in sketching, painting and stained glass throughout the years. He worked for Pacific Power in Glenrock and Casper for 24 years and retired in 1996. After retirement, he got to revive his love of working with his hands, wrenching on antique tractors. Harold had a distinct skill for problem solving on how to fix things.  He restored many engines and tractors and had a great time traveling to participate in tractor pulls and attend auctions for the newest "find." He was a generous man and enjoyed volunteering with Raising Readers and the Glenrock Senior Center. Harold was also a faithful and active member of the Christ Episcopal Church in Glenrock and enjoyed trading stories over a cup of coffee after the service. He was a genuine, kind and caring person and provided great friendship to many throughout his life. Harold loved all creatures great and small – dogs, cats, horses, birds. He had a special affinity for fast cars and slow tractors.  Harold will be dearly missed by his friends and family who are truly heartbroken by his sudden passing.
He was preceded in death by his parents, his sister Sarah Haaland, and his brothers Oliver and Tom. He is survived by his wife, Louise; his children Amy (James) Ramage of Jackson, WY, and Rebecca (Kyle) Rosenke of Hamilton, MT; his grandson Tyler Ramage of Jackson, WY; his brothers Stuart (Reva) Hammersmark of Wheatland, WY, Don (Sandy) Hammersmark of Rancho Palos Verdes, CA; many nieces, nephews and his beloved tabby cat, Max. A celebration of his well-lived life will be held in the future. In lieu of flowers, donations can be made to Christ Episcopal Church in Glenrock, the Glenrock Senior Center or a charity of choice.
Arrangements are entrusted to the care of Bustard & Jacoby Funeral Home, 600 CY Avenue, Casper, WY 82601.