CASPER, Wyo. –
Scott Shawn Smith, Jr.: 1991 – 2020
On Saturday, April 18th, 2020 Scott S. Smith Jr unexpectedly passed away in Casper WY. Scott was our beloved Son, and Brother as well as a great friend to those that really knew him.
Article continues below...
He was the first born in Laramie Wy on August 8, 1991 to Dawn & Scott Smith Sr. He is survived by his parents, Dawn & Scott Sr and Sister Katelyn all of Casper, Wy. He has several Aunts, Uncles and Cousins that are spread all across the country that will miss him dearly.
As a young kid Scott was active in all types of sports, he played hard in basketball, baseball, soccer, as well as really enjoyed riding motorcycles and 4-wheelers. He excelled in Junior Rifle League and always liked to go out shooting. He loved camping in the mountains where we rode 4-wheelers and fished.
He loved to Drive his Great Granddads model A car in the Johnson County Parade every year. He enjoyed spending time with his Grandparents in Buffalo where they played cribbage and other card games. He also loved to go visit his other Grandparents in Las Vegas every year where they would go walk the Strip and enjoy the family attractions.
As a young man he worked hard on his college degree as well as took a lot of pride in working in the oil and gas field. He took a passion to non-destructive metal testing and worked his way thru the classifications.
He had just signed a lease on a new apartment and was excited to begin moving in. He was also shopping for a new truck and was looking forward to finding just the right one.
Scott was preceded in death by his Grandparents, Royal & Jolene Smith, Patricia and Tom Graham, Allen Plum and his great Uncle Roger Brewer.
The family will hold a private service later this Spring where they will spread Scotts ashes at a special place on the Bighorn Mountains known as Memorial Rocks. His Grandparents ashes are also scattered at this beautiful spot.
He will be forever in his family's hearts and prayers and we receive comfort knowing that he is in Gods hands now. Life was good but just ended way too soon.
---
Phyllis Marie Rush
January 11, 1951-April 22, 2020
Phyllis Marie (Wolf) Rush was born into the Wolf Pack on January 11, 1951, as the second child of D. Lucille and Roy E. Wolf. She was born and lived much of her early life in Casper. Part of her teen years were spent in Thermopolis, Wyoming where she lived with her grandmother, going to school and working with children with special needs. She enjoyed working with the children and often spoke of her time with them fondly.
In 1969, she met and married the love of her life, cliché but true, Floyd J. Rush. They were married on February 28, 1969. She eventually graduated from Natrona County High School in May of that year. Floyd returned to the military not long after and Phyllis joined him. Their first daughter, Connie Marie, was born while they were living in Manassas, VA. During this time her little family lived in various places including Colorado Springs, CO, and even Taegu, South Korea where her love of photography blossomed.
In 1972, their younger daughter, Pamala Sue was born while they were stationed at Ft. Monmouth, NJ. Nine months later, they were back in Casper where they lived in a little trailer in Evansville, WY until the bought a two-bedroom house in South Casper.
Phyllis was a homemaker for most of her life although, for a short time, she worked in a hotel, cleaning rooms. They soon moved to a three-bedroom house near Wyoming Medical Center. After just over a year in that house, they moved to a home in North Casper in which she lived for the remainder of her life.
Over the years, Phyllis traveled the state of Wyoming with her husband for his job. Her interest in photography grew and she had many wonderful adventures with her husband and daughters across the state that she called home.
In 2006, she and Floyd obtained a divorce but continued to cohabitate so he could care for her needs as her health began to fail. After a fall, she became mostly homebound and rarely ventured outside although her family coaxed her to join them for various picnics, barbecues, twice for Thanksgiving, and her granddaughter's baby shower. She filled her time by crocheting many beautiful scarves, hats, gloves, slippers, booties, and stuffed animals for her many friends and family. In 2019, Phyllis and Floyd celebrated the 50th anniversary of their marriage.
She passed away on April 22, 2020. Phyllis was surrounded by several members of her immediate and extended family and her fur family when she passed and did so peacefully.
She was preceded in death by her mother and father, Dorothy Lucille (Reynolds) and Roy Ellsworth Wolf, two brothers, Michael Wolf and Thomas E. Wolf, and her grandmother, Cleo Reynolds.
She leaves behind her ex-husband, Floyd Rush, her daughters, Connie (Brian) Jones and Pamala Rush, all of Casper, Her granddaughter, Amanda Danielle Braughton, two great-granddaughters, Charlotte Amanda and Calliope Grace Fergen of Menno, SD, three sisters, Penny, (Thomas) Davenport and Patty Edwards of Casper, and Peggy Hanson of Washington. She is also survived by numerous nieces, nephews, and cousins.
---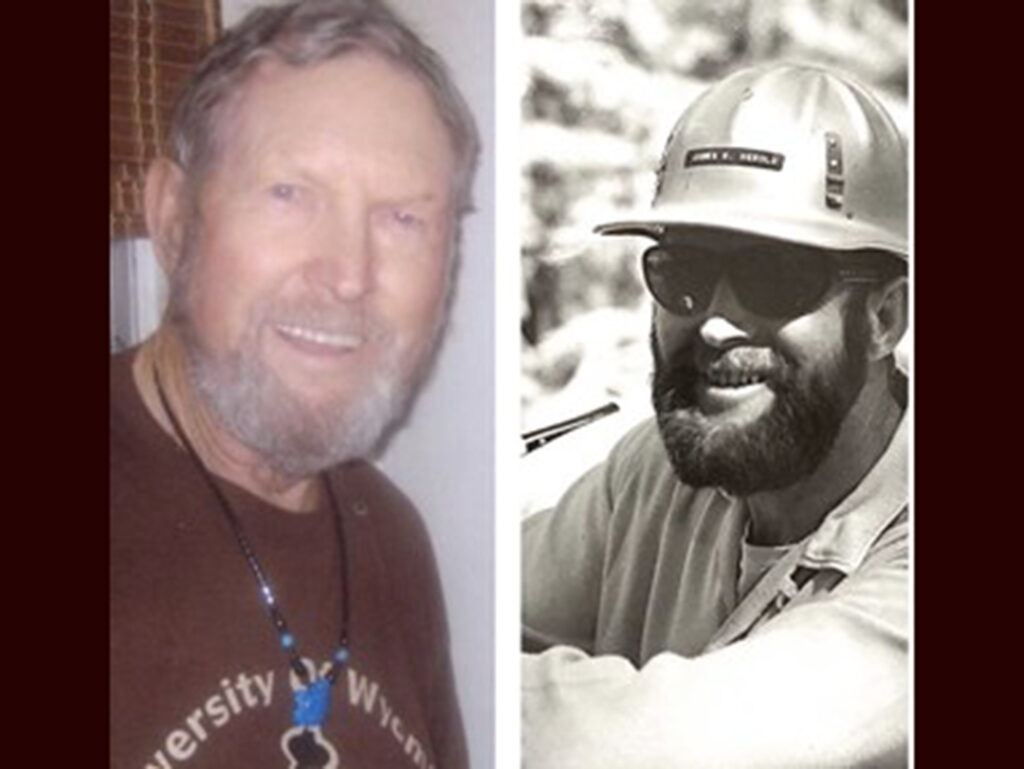 James Henry Herold, 93, of Casper, went home to be with the Lord on Saturday, April 18, 2020 at his residence surrounded by family.
Jim was born November 16, 1926 in Santa Monica, California to Dr. Henry L. Herold and Helen. He was one of seven children; Phillip, Justin, Lucian, Norman, Joan, and Robert.
Jim was preceded in death by his wife of 55 years, Verna (nee Brackin) and his second wife of five years, Jean Desmarais, and Jim and Verna's children; Henry "Hank", Brigid, Shannon and her husband, Frank Brummund, and daughter in law, Esther Herold.
He attended St. Clement Catholic Grade School in Santa Monica, CA. There in First Grade, he met a classmate who became his lifelong friend, Ed Houston. Both attended Loyola High School. He and his friend Ed met two more young men, Tom Lydon and Bill Thom, with whom they forged a strong bond. This foursome became known as "The Unholy Four". Due to "Jimmy's" passing Ed is now the sole surviving member.
While at Loyola Jim was on two back-to-back California State Championship football teams. He played both sides of the ball as an End. He took second in the 220 yard dash at the LA Times Schoolboy Invitational Track Meet. He also played baseball and was a catcher and a third baseman. He set a record when he hit the longest home run ever at Loyola. He was an all-star catcher which led to a signing by a minor league team.
However, instead of baseball, he followed his older brothers, Justin "Jiggs" and Lucian "Louie" into the service in 1945. While they both were in the Navy he served in the Army. He was promoted to the rank of corporal before damaging his eardrums and started to lose his hearing and he eventually received an honorable discharge.
While waiting for discharge in Chicago, he went to visit cousins in Cresco, Iowa and met his future wife, Verna Brackin. They were married May 4, 1946 in the same church, St Joseph Catholic Church, in which his parents had been wed. His grandfather, Phillip Herold, had helped build the church and was a trustee for 30 years.
After discharge from the Army Jim and Verna moved to Santa Monica. They lived with Jim's parents while Jim went to school at Santa Monica City College, 1947-1949. They had two children there: James Patrick "JP" and Brigid.
They then moved to Kirkland, Washington while Jim attended the University of Washington. While there he took art courses and some of Jim's art was put on display at the University. He also attended the Forestry Field Day every year and won the "Best Beard" contest each year, the trophy being a kiss from Miss University of Washington.
After three years he received degrees in both Botany and Forestry. They also had another son, Henry "Hank" born in Washington. The growing family moved to Eugene, Oregon. Jim took his first position as a forester for the Bureau of Land Management (BLM). He spent three years there learning his trade. After a dispute with his supervisor, he was transferred to Casper, Wyoming. This was seen as a punishment by his supervisor but turned out to be a great blessing for Jim and his family, so much so that he lived the next 65 years in Casper (he liked to spell it – Caspar, as it should…). He became BLM District Forester for the eastern half of the state of Wyoming, working the Black Hills, Big Horns, Shirley Mountains, Pumpkin Buttes, and other 'treed' areas in the district. He was the Fire Marshall for the combined government agencies during fire season for many years. He stated, "fighting fires was the hardest thing he had done and the most dangerous." He led a large crew for several years in fighting beetle infestations in the southern Big Horn Mountains, for which he won an award from the federal government.
He worked for the BLM as a forester for 35 years, saying he was proud to have made it so long, and he did this while progressively losing his hearing and becoming deaf. He loved being out in the woods going up and down mountains. Some of his colleagues referred to him as "The Old Bull of the Woods".
James and his family were early members of a new Catholic parish in Casper-Our Lady of Fatima (OLF). Jim stayed an active member for much of his 65 years in Casper. He belonged to the Holy Name Society, Knights of Columbus, and was a past president of the Holy Name Society. He worked on several building projects at Our Lady of Fatima. He did calligraphy for first communion and confirmation announcements as well as several large posters and signs at OLF.
Their fourth child, Shannon was born in Casper. In the 60's they expanded their family. They adopted an 18-month-old Chinese baby girl, Angelina "Angie" and three Northern Cheyenne siblings, Twyla, Brooks "Barry" and Rita Rae.
Jim found Wyoming a wonderful place to explore outdoor hobbies; Jim and his family enjoyed rockhounding, arrowhead hunting, camping, fishing, hunting, and the hobby of model trains.
While in his 50s, Jim climbed Devils Tower in NE Wyoming with his nephew, Mark Brackin, and was the first deaf person to do so.
The big hobby and passion for Jim and Verna was birdwatching. They were members of the Murie Chapter of the National Audubon Society. Jim and Verna birdwatched the state of Wyoming and the rest of the United States. They held the record for most Life Birds sighted in Wyoming. Soon birdwatching extended to Alaska, Europe, and New Zealand.
Birds, Nature, Conservancy were passions of Jim's to the end.
Jim remained active to the end of his life; He joined his friends at Johnny J's Diner every Tuesday morning for breakfast, every Friday night he enjoyed going to Perkins for dinner and then joined his friends at the Central Wyoming Model Railroad Association's Open House (model train club), and attended Our Lady of Fatima's Coffee and Rolls, Mass, and then another session of Coffee & Rolls every Sunday morning. He looked forward to socializing with all of his friends.
He is survived by his brother Robert "Bob" Herold of California. He is also survived by his children; James Patrick "JP" of Colorado, daughter-in-law Pam of California, Angela and husband Pete Chimney of Texas, Brooks "Barry" of Hawaii, Rita Rae and husband Walter Nixon of Montana, and honorary daughter Marie Baker McCullum of Wyoming. He is survived by numerous grandchildren and great grandchildren, along with many nieces, nephews, and godchildren, as well as his close friends; Willie and Anne Fitzgerald, Homer Whitlock, and his lifelong friend Ed Houston. He will be greatly missed by his companion Windham "Puppy".
Memorial donations in the memory of James H. Herold:
Meals on Wheels of Casper
Our Lady of Fatima Catholic Church of Casper
The Murie Chapter of the National Audubon Society of Casper
Services have been delayed due to the current global pandemic, "GOOD GRIEF!…"
---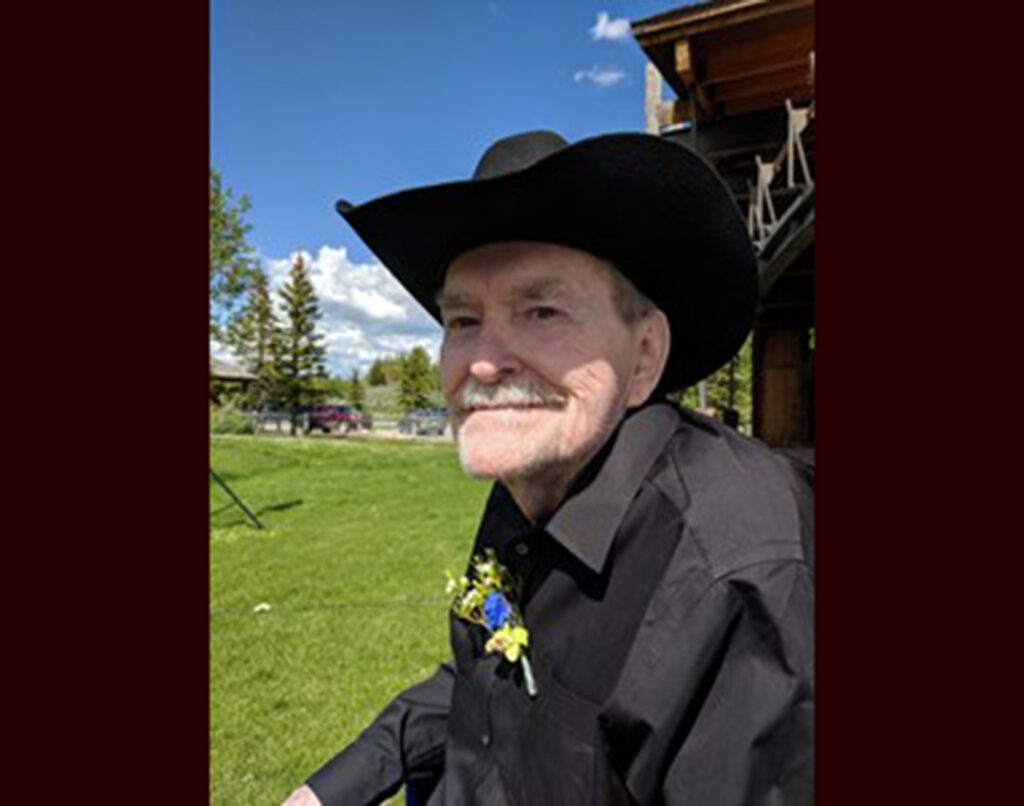 Walter Vernon Marshall: 1934 – 2020
Walter V. Marshall, 86, passed away of natural causes Wednesday, April 15, 2020 at 7:50 pm in Casper, Wyoming. Coming from a large family, he is survived by his brother Ronald William Marshall and sister, Risa Lorene Saunders. He is preceded in death by his siblings: Gerald "Jerry" Drake; Ivan Lamoine "Mickey" Marshall; Elnora Jean Marshall; and Clarissa Mae Thomas.
Walter is survived by seven children: Michael Marshall (Age 65) ; Denise Richards (Age 64); Vilora Walker (Age 49); Krysta-Jean Marshall (Age 39); Seth Marshall (Age 37); Ronald Marshall (Age 36); and Jerica Marshall (Age 29). He has fourteen grandchildren: Kelly Marshall (Age 40); Grace Kinnison (Age 42); Sean Marshall (Age 17) ; Jebidiah Marshall (Age 42); Meradeth Marshall (Age 38); Bani Kinnison (Deceased); Kevin Marshall (Deceased); Kennedy Walker (Age 10); Xander Walker (Age 12); Harper Sykes (Age 3); Derryk Marshall (Age 19); Kile Marshall (Age 17); Haylee Marshall (Age 13); and Atlas Wagner (Age 5). Walter also has four great-grandchildren: Morganne Cameron (Age 21); Allyson Lung (Age 17): Sarah Marshall (Age 18); and Jessi Marshall (Age 14).
He was born by his late parents Elsie Mae Brown and Walter J. Marshall in Council Bluffs, Iowa on February 3, 1934 at 6:20 pm. Walter went to Atlantic City for his schooling until his senior year, 1953, where he stopped his studies and went on to serve his country in the United States Army. From registering for selective service in 1952, he began his commitment with the Army from September 1954 through September 1956. While he was on duty, he was stationed in Fort Carson, Colorado as part of the 216th Chemical Company (Service) for the Rocky Mountain Arsenal. Some of his responsibilities while in the Army included making and testing nerve agents, handling flame-throwers, as well as disposal of toxicities. In November 1954, Walter was awarded the "Good Conduct Medal" for demonstrating exemplary behavior, efficiency, and fidelity. In 1955, he was certified as a Gas mask repairman in chemical supply as well as earned his G.E.D. through the United States Armed Forces Institute in Madison, Wisconsin. Upon his honorable discharge from the United States Army in 1956, Walter was a licensed restricted radiotelephone operate by the Federal Communication Commission. As well as he received the qualifications necessary to become a licensed private pilot of single-engine aircraft by the Federal Aviation Agency in 1962.
In 1979 he started a job at Allied Signal Aerospace in Vernon, California. Walter worked as quality control for Boeing Air Research. He continued to work there until he retired in 1989. After retirement he and his family moved to Stevensville, Montana until 1995, when they moved to Riverton, Wyoming. Walter lived in Riverton, Wyoming and completed odd jobs while focusing on his hobbies of photography, journalism, and studying the scripture. He was an active man of faith throughout the entirety of his life. In 2017, Walter moved to Casper, Wyoming where he spent his final days.
There will be an honorary service starting at Oregon Trail State Veterans Cemetery in Evansville, Wyoming and then will be moved to a new venue to Celebrate his life. The date and time is, at this moment undecided. In lieu of flowers, the family is requesting that donations be made out to the family to help cover expenses or a donation in his name to Vets Helping Vets.
---
Mits Ito: 1928 – 2020
Mits Ito, 92, of Casper, WY passed away Wednesday, April 22, 2020.
An open visitation will be held 11:00 AM until 7:00 PM, Monday, April 27, 2020 at Newcomer Casper Chapel. The family will not be present at the chapel but ask that you pay your respects during the visitation time, there will be a register book available.
The family will hold a Memorial Service with Masonic Honors this summer when allowed.