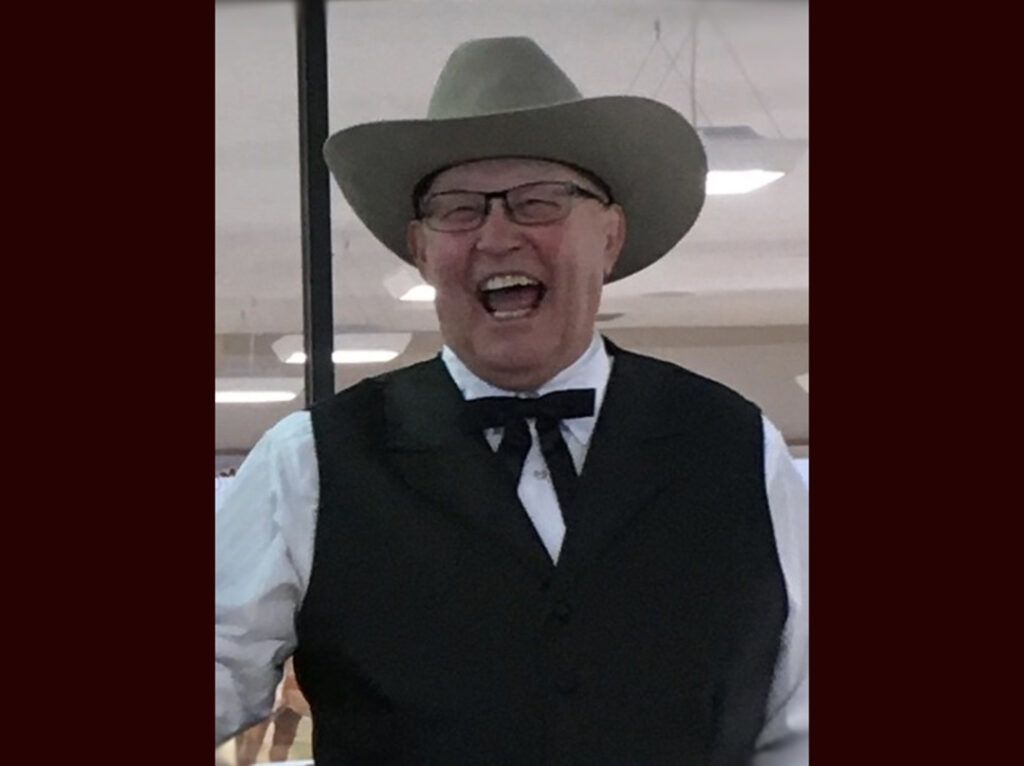 CASPER, Wyo. –
Donald Lee Morrison: June 10, 1940 ~ May 19, 2020 (age 79)
On Wednesday, May 20th, 2020 at the age of 79, Donald Morrison was reunited with the love of his life in heaven after the loss of a short battle with cancer, surrounded by loved ones in his home in Evansville, Wyoming.

Donald was born in Sundance, Wyoming on June 10th, 1940 to Roma and Owen Morrison. His family moved to South Dakota in 1945 and then later to Washington state on June 3rd, 1955 which he was sure to remember to the day, because he could have had his driver's license one week later if they had only stayed until his 15th birthday. His family settled in the quaint little town of St. John where Donald grew up and graduated from St. John High School in 1958. He attended Columbia Basin Junior college for two years. In 1962, he joined the army and served his country until 1964. After his service, he moved to Long Beach California to help his cousin and begin his work in diesel mechanicing. During his time in Long Beach, he met Linda at a roller skating rink on a nearby Navy base. The two were married on February 12th, 1966 at The Chapel of the Sea. They spent 52 inseparable years together.

Their oldest boys, Brian and Brad were born in California before they moved to Evansville, Wyoming in 1970 to settle down on a piece of land with Linda's siblings. Their family grew with the addition of a daughter Christine and the twins, Cheri and Lori. Donald continued as a diesel mechanic for Big Horn Equipment for many years until they closed. He then worked for Tri-State Equipment as a sales representative and traveled the Wyoming area and up into parts of Canada. He retired from Lathrop Feed and Equipment, but continued to work as a bus driver for Head Start Learning Junction. He found so much joy in being surrounded by the kids who called him "Mr. Don", day in and day out.

Eventually both Donald and Linda officially retired to live out their lives together. In their late years they traveled with family to Jamaica, Mexico, Belize, and his favorite place, which was Nashville, Tennessee, where he enjoyed visiting the Grand Ole Opry and he was surrounded by country music

Donald was an amazing Husband, Dad, Grandpa, Great Grandpa, Uncle, Brother, Son and friend. His humor and spunky personality leave much to be aspired to. He always knew how to get the room's attention with a high pitched squeal and a good belly laugh. He never gave up in a good old fashioned family debate. You could never go wrong with a gift for Don that had anything to do with his Denver Broncos.

Donald will be remembered for his ability to bring everyone together and for the kindness he showed to the people who surrounded him throughout his lifetime. After his wife Linda's passing in July 2018, Donald was happiest when he would go for a stroll through Target or visit Oregon Trail to feel closest to her. We are all eternally inspired by his loving devotion to her. There is not a single person that met Donald who was not moved by his wisdom. He will be dearly missed and his words and love will live on for all generations to come.
Article continues below...
Donald was preceded in death by his beloved wife (Linda Morrison), father (Owen Morrison), mother-in-law (Evelyn Friesen), father-in-law (Thomas Friesen), grandson (Michael Dollentas), brothers (Henry and Leland Morrison), brothers-in-law (Ron Dudley and Larry Stoeger),and his nephews (Kevin Mills, Justin and Dennis (Boomer) Stoeger)

He is survived by his mother Roma Morrison, his sons Brian (Robin) Morrison of Evansville, Brad (Kimberly) Morrison of Casper, daughters Christine (Les) Squires of Evansville, Cheri (Thomas) Neibauer of Casper, and Lori (Rob) Neibauer of Casper. His grandchildren Michelle Dollentas, Brayden and Mikayla Morrison, Dillan Hansen, Alissa (Drew) Branscom, Madisyn, Delaini, and Caleb Neibauer, Alexis Rohrer, Mariah, Breanna, and Shaelynn Brown. His great grandchildren Jaxson and Carter Branscom, Zariah and Rhéa Schaf. His brother Dale (Shirley) Morrison,and sisters Reta (Bert) Hornbeck, Monna Gail (Dan) Mills, his brothers-in-law Jim (Audrey) Friesen, Rick (Jolene) Friesen, and Wally Friesen and sisters-in-law Bonnie Dudley and Carol Stoeger and many, many nieces and nephews.
Arrangements are entrusted to the care of Bustard & Jacoby Funeral Home, 600 CY Avenue, Casper, WY 82601.
---
John David Morrison Sr., 84, passed away May 23, 2020, surrounded by his family at Wyoming Medical Center in Casper, Wyoming following a lengthy illness.
Dave was born September 30, 1936 in Rock Springs, Wyoming, the son of John Patrick and Lena Morrison was raised by his maternal grandparents, Frank and Pearl Fox in Winton, Wyoming. He attended school in Rock Springs, Wyoming and graduated from Rock Springs High School in 1955.
Dave married Lois Jean Johnston on September 2, 1955 in Rock Springs, Wyoming.
His interests included camping, fishing, snowmobiling, traveling, and spending time with his family.
Dave is survived by his wife Jean of Riverton, Wyoming; daughters Deanna (Gary) Reach of Riverton, Wyoming; Mary Morrison of Casper, Wyoming, Terrie (Russell) Edwards of Lincoln, Nebraska, Patty (Don) O'Lexey of Rock Springs, Wyoming; Nancy Elston of Longmont, Colorado; son John Morrison of Riverton, Wyoming; brother Tracy Ringolsby of Cheyenne, Wyoming; sister Ann Fisher of Sequim, Washington; fourteen grandchildren; nineteen great-grandchildren; and several nieces and nephews.
He was proceeded in death by his parents and one daughter, Linda Araas.
Private Memorial will be held at a later date.
---