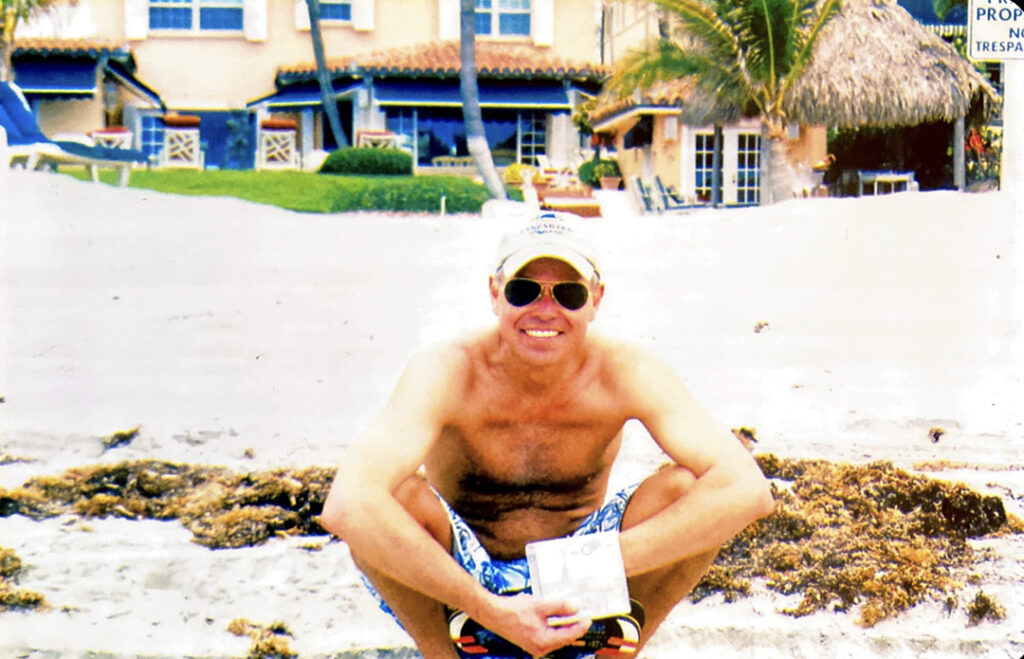 John Michael Heimann, 62, passed away on Sunday, June 21, 2020. He is survived by his sons, Nicholas and Anthony, his sisters, Mary Lynn and Carol, and his brother, Jim. 

John was preceded in death by his father, Alphonse, his mother, Olivea, and his beloved wife, Theresa. 

John was born in Los Angeles, CA, on April 11, 1958. As a California youth, he loved the ocean, and a casual, surfing lifestyle. Upon graduating from St. Bernard Catholic School, John completed a few semesters of college, studying history, a life-long interest. In the late 1970s, John and his closest friends moved from California to Wyoming to live the western American dream.

Article continues below...
In 1983, John met Theresa Gilliland at La Belle's department store in Casper, and married on August 17, 1985 on Casper Mountain. They began their family together in Colorado Springs, CO, with the birth of Nicholas in April 1987, followed by Anthony in July 1988. In 1993, John, Theresa and the boys moved back to Casper, WY, where John pursued a career as an optician. 

John was an avid fisherman, one reason he was passionate about making a living in Wyoming. However, without doubt, John and Theresa's favorite destination was Key West, FL. John also enjoyed cooking for others, laughing, listening to music, entertaining friends and making new friends, hunting, discussing current events with his sons, and supporting those in his community. John was an enthusiastic sports fan, particularly of the Denver Broncos, but above all, he was a dedicated Parrothead. His closest friends will surely remember innumerable football games, Jimmy Buffett concerts, and other festivities.

John was known as a sensitive and caring man and he will be missed dearly by the friends and family he leaves behind, and the countless lives he touched. John's positive and friendly attitude and care-free approach to life afforded him many friends and memories. Many in the Casper community may also remember him for a decades-long portrayal of Vermillion every summer solstice at Crimson Dawn.

John's life will be celebrated at 2:00 p.m. on Tuesday, June 30, 2020 at St. Anthony's Catholic Church in Casper, followed by an outdoor reception on the North Platte River (near The Pump House at 1st St. and Poplar St).
Hawaiian attire is highly encouraged.
Those wishing to honor John with flowers are asked to send arrangements to St. Anthony's Church, however, in lieu of flowers, John's family has asked donations be made to Reef Relief, (reefrelief.org) a Florida non-profit dedicated to preserving reefs in Florida's keys and educating on environmental protection, establishing a legacy to help preserve the place John and Theresa loved most.
---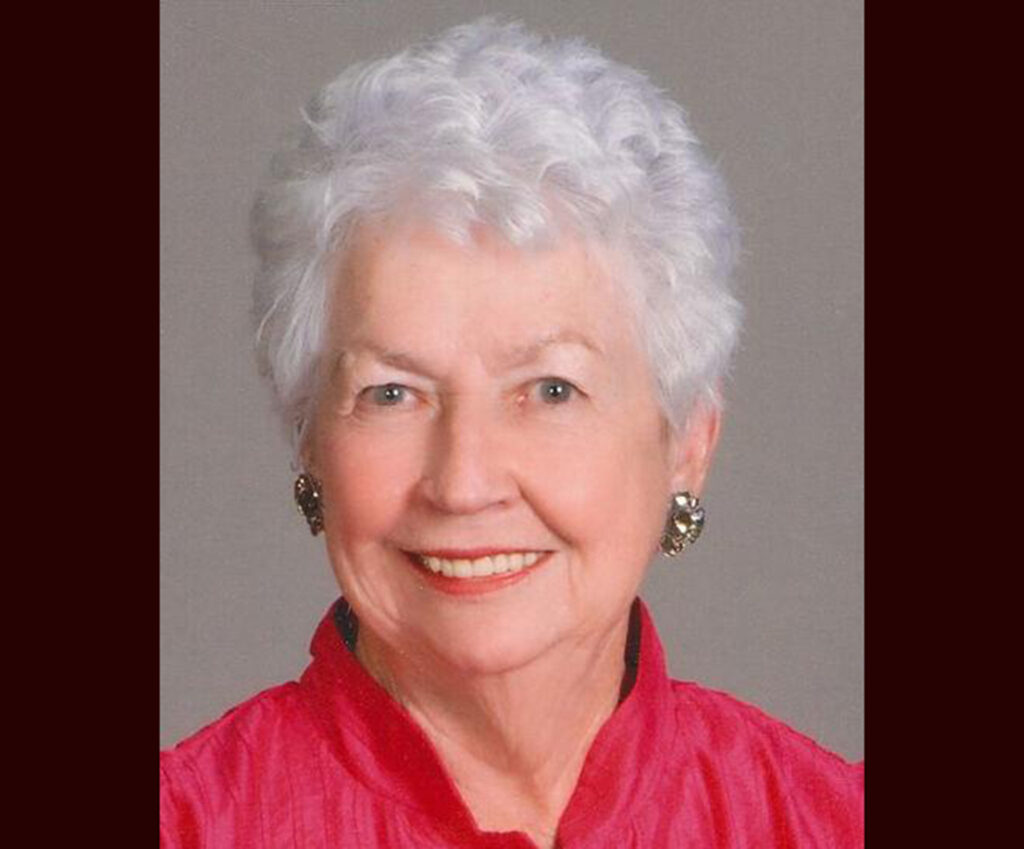 Bernadine "Bea" Leafdale died peacefully at home on June 18, 2020 with her family by her side. Bea was born at home in Tensleep, Wyoming on August 13, 1929, the youngest of nine children born to Bert and Elizabeth Simpson. Her mother died when she was 14 months old and her father died when she was only fourteen. She was raised by brothers and sisters during the Depression.
Some of her fondest memories were with her father while living in Tensleep; graduating from high school in Thermopolis, Wyoming; and serving the Lord through her consummate volunteer work. She was always willing to help someone in need.
She married Neal Leafdale in 1946. They celebrated their 60th wedding anniversary shortly before he died in 2006. They had three children, Linda (Ron Johnston), Holly (Jerry Terry) and Rod Leafdale; six grandchildren and seven great-grandchildren.They enjoyed traveling and played golf everywhere they went.
A memorial service is pending at this time for her birthday on August 13, 2020. Service information will be available at a later date.
---
Marilyn Kelsay was born in Billings, MT to Hal and Mary Nell (Keen) Walker on June 17, 1928 and passed away April 14, 2020 in Scottsdale, AZ. She had made her home in Scottsdale for more than 30 years.
She was cared for by the loving staff at Pueblo Norte Retirement Community and Health Care.
Marilyn married Willam K (Bill) Gerdom in Casper, WY and they made their home there until Bill's death from injuries he received in an automobile accident at the age of 41.
After she was widowed she continued to do drafting for several oil companies before she left Casper for Lakewood, CO. While in Denver she worked designing and making city maps which were sold to Chambers of Commerce. She was able to turn this job into a company of her own and attained membership in the Million Dollar Club, a club that celebrated personal sales.
After working for herself, she went to work for the First National Bank of Golden and attained the position of Vice President of Public Relations and New Business Development. Her next move was to Seattle, WA where she was trained and sold chemicals for National Chemicals.
She sold to all types of businesses, including ships at the docks. It was at this time that she fell from the deck of a destroyer and injured her arms. A cousin, living in California, took her in and cared for her during her recovery. While recovering she obtained her Real Estate License and returned to Denver.
After traveling to Europe, Africa and other Ports of Call, she retired in Scottsdale.
Marilyn was competetive in nature and this drove her in her sports. She and her husband Bill were archery champions and bow hunters in the 1950's and 60's. After Bill's death, she shoot trap, played golf and excelled at power biking and card playing.
She did volunteer work at the Scottsdale Library and Arizona University Extention.
She is survied by two daughters, Kay (Huey) Sandfort and Lucille Gerdom, four grandchildren, eleven great-grandchildren and two great-great-grandchildren. She is also survied her sister Carolyn (Dave) Mitchel and 2 nephews.
There is no memorial planned at this time. Her ashes will be placed by her husbands on the east end of Casper mountain.
---
Jean Bernice Anderson, 97, passed away peacefully on June 19, 2020. She was born in Alliance, NE on Nov. 17, 1922, the daughter of Gustuv and Olive Garberg.
Jean graduated from Natrona County High School in 1939. In February of 1941, she married William "Bill" Anderson. Together they raised three daughters, Carol, Cheryl and Phyllis and a son, David.
Jean enjoyed playing bridge, sewing, reading and caring for her family. She was a lifelong member of the Methodist Church.
She was preceded in death by her parents; siblings; husband, Bill Anderson; daughter, Carol Higgins; and son, David Anderson.
She is survived by her daughters, Cherie Hilderbrand and Phyllis (Rev. John) Farquhar; son-in-law, Frank Higgins; grandchildren, Teresa (Don) Conger, Nancy (Jake) Care, Susy (Doug) Urban, Jim (Caren) Doherty, Steve (Kim) Doherty, Laurie Farquhar and Daren Farquhar; seven great-grandchildren; eleven great-great-grandchildren; and two nieces.
A celebration of Jean's life will be held at Bustard & Jacoby Funeral Home at 11:00 a.m. on Wed. June 24, 2020.
In lieu of flowers, memorial contributions may be made to Central Wyoming Hospice, 319 S. Wilson St. Casper, WY 82601 or online at cwhp.org.
---
Nick R. Hahn: March 28, 1924 ~ June 23, 2020 (age 96)
Nick was born on the Black Leaf Ranch in Teton County, Montana on March 28, 1924. He passed away June 23, 2020 at his home in Edgerton, Wyoming. He grew up in the Salt Creek Oilfield in Wyoming.
Nick served in the Army/Air Force in the European Theater during WWII. He was a Turret Gunner and Flight Engineer on a B-17 and flew 31 missions. After the war he worked with his Uncle building tuna fishing boats in Seattle, Washington. In 1949 he returned to Wyoming and worked for Forgey Construction Company as their chief mechanic. He also owned and operated a garage in Farson, WY. In 1958 he moved back to Edgerton and started Edgerton Service and Equipment Company. He could repair anything that had a motor and built hard to find parts in his machine shop. He produced beautiful furniture, grandfather clocks, jewelry boxes, rocking horses and other children's toys in his woodshop. He won many belt buckles and other trophies at the many trapshooting meets he attended around the country. Other hobbies were flying his own plane, golf, skiing, fishing, and trips to Alaska with friends and family.
He was proceeded in death by his parents, his beloved wife of 65 years Pearl Eleanor Nicholson, two brothers, Carl Nicholas Jr and Jack Ray Hahn. He is survived by a brother, Don Hahn of Fort Collins, CO; two sisters, Doris Kinion of Pierz, MN and JoAnn McKenzie of Buffalo, WY; four children, Carl (Edie) Hahn of Gillette, WY, Judy (Gordon) Saathoff of Buffalo, WY, Nick Jr of Basin, WY, and Billie Jean Garnhart of Edgerton, WY; nine grandchildren, Paul (Teri) Garnhart of Sussex, WY, Eric (Tess) Garnhart of Casper, WY, Gus (Lisa) Garnhart of Lavoye, WY, Valerie (Steve) Sailer of Casper, WY, Melanie (Jeff) Shaw of Eden, UT, Monica (Matt) Jensen of Farmington, UT, Lee (Jenny) Saathoff of Rigby, ID, Carl (Anna) Hahn of Douglas, WY, and Patrick (Allyson) Hahn of Lakewood, CO; 24 great grandchildren and 15 great great grandchildren.
Nick was a member of the Shriners and Wyoming VFW. In lieu of flowers, please make your contribution to the Veterans of Foreign Wars, Dept of Wyoming or Shriners Hospital for Children.
Funeral service at 10:00 Am on Saturday, June 27th – https://client.tribucast.com/tcid/96350094
Graveside service & Military honors – https://client.tribucast.com/tcid/41281839
---
Shirley Delores Jewell Thomas, 91 of Casper, went to be with the Lord on June 16, 2020.
She was born August 13, 1928 in Youngsville, Pennsylvania to Charles T. Jewell and Velma Ellis Jewell. Shirley graduated from Warren High School in 1947. She then worked at New Process in Warren Pennsylvania. She moved to Casper, WY in 1961 where she had various jobs until her retirement. She married Delbert O. Thomas on December, 28, 1949 in Clarendon, Pennsylvania. From that union she had two children, Jay C. Thomas and Stephanie D. Thomas Petumenos. They were married several years and later divorced and she never remarried.
Shirley enjoyed puzzles, ceramic painting, crafts, watching old westerns, garage saling, but most of all enjoyed spending time with her children and grandchildren. Her door was always open. She was a person you could talk about life with. You were always welcomed with a smile and those beautiful blue eyes. She was supportive, cute, stubborn, feisty, funny, and truly one of a kind. Her integrity left a huge impact on the lives of those around her. She exuded unconditional love, loyalty, faithfulness, the importance of family, and doing what's right. She stood up for what she believed in and didn't care what other people thought of her. Her hilarious personality quirks always made her family laugh.
She was preceded in death by her parents, three sisters: Florence Armstrong, Maxine Newman, and Doris Vicini, two brothers: Arnold Jewell and Charles Jewell II, and two twin granddaughters: Raquel and Loni Thomas. In addition to her children, grandchildren, and great grandchildren, she is survived by numerous loving nieces and nephews.
She passed away peacefully at her daughter's home surrounded by family. A private family celebration of life will be held to honor her on July 4th 2020. As an expression of sympathy, flowers or condolences may be sent to 6625 Cherokee Lane Casper, WY 82604 prior to her celebration.
---
John Colin Campbell, 81, passed away on Monday, June 15, 2020 in Casper, Wyoming. He was born on December 25, 1938 in Lander, Wyoming. A graveside service will be held at 1:00 PM on Thursday, June 25, 2020 at the Glenrock Cemetery in Glenrock, Wyoming. 
Arrangements are entrusted to the care of Bustard & Jacoby Funeral Home, 600 CY Avenue, Casper, WY 82601.