CASPER, Wyo. –
Editor's note: Oil City News was asked to publish two submitted obituaries for Alex Williams.
Alex Tyler Williams, age 20, of Casper passed away June 22nd at his home. He was born June 5th, 2000 in Carmichael, California to Robert Williams and Shara Prescott. They moved to Douglas, Wyoming in 2006 and he loved it. He then moved to Casper in 2016. Alex was working hard in the construction industry and was always trying to get that "Fat Stack". 
Article continues below...
Our Alex was one loved young man who left us way to soon. He loved ANYTHING outdoors and was a great "hustler" who would do anything for anybody and if he couldn't he would figure out how. He loved rapping music with his mom and fishing with his dad. Alex was surrounded by friends on a daily basis and always ready for a good time.
Alex had the biggest heart and a contagious smile and personality as well as being kind and courteous and so much fun! He will be missed by so many.
He is survived by his parents, brother Robert, sister Mya, step siblings Sawyer & Morgan Loughan, step mom Connie Williams, Grandmothers Karen Prescott and Heddy Lane, Aunts Alicia (Ryan) IGO, Stephanie (Josh) Cocke, Christina (Jeff) Davis, and numerous cousins and extended families.
He was preceded in death by his grandfather Alan Prescott, Uncle Marty Lane, and Aunt Teresa Williams.
 Arrangements are entrusted to the care of Bustard & Jacoby Funeral Home, 600 CY Avenue, Casper, WY 82601. 
---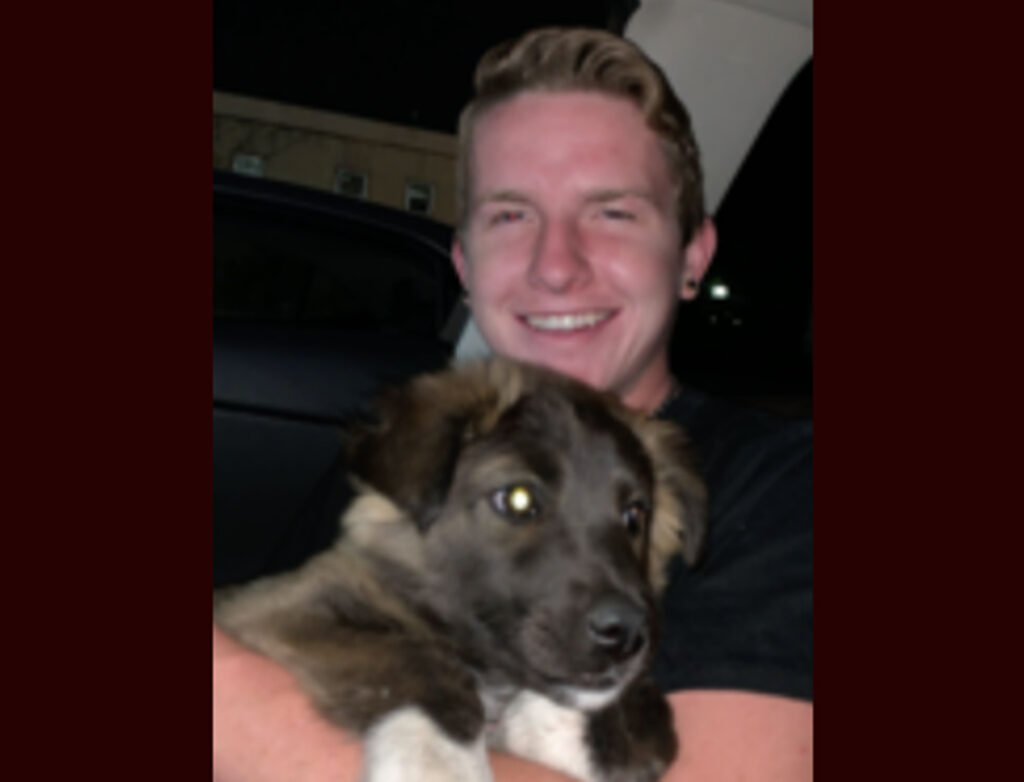 Alex Tyler Williams, left us way too soon but his impact on this world will never be forgotten. His charm, good looks and, talent had an effect on every person he met. His loss will be felt throughout family and friends alike. The charisma he had with people is a testament to the massive outpouring of love and compassion.
Each and every one of us is feeling the loss of his presence, there's no going back, so now is the time to revel in the good he brought this world. Alex was happiest with mud on his tires and Tupac in the background, he grew up with an inherent love for the outdoors and strived to be outside whenever a free moment came.
Anyone who knew him, would tell you that he could sell ice to an Eskimo. He was the social butterfly of any group he was in and thrived best when he was with friends. He may have been white as mayo, but color was never an issue. If someone needed him, he was there, even if it was just for a laugh.
Each and every one of us struggles and goes through hard times, Alex persevered in what he wanted out of life. His dream was to be a general contractor and he wholeheartedly succeeded in making his dream come true.
He is survived by his mother Shara Prescott, his father Robert Williams (Connie). His brother, Robert, and sister Mya Williams. His grandmothers,Karen Prescott and Heddy Lane. His aunt Alicia (Ryan) Igo, Stephanie (Josh) Cocke, Christina (Jeff) Davis. He is up in heaven with his grandfather Alan Prescott, uncle Marty and aunt Theresa.
A celebration of life will take place at a later time.
Arrangements are entrusted to the care of Bustard & Jacoby Funeral Home, 600 CY Avenue, Casper, WY 82601. 
---
After battling a lengthy illness, former Casper area resident Darrell Eugene Aanestad, 71, died May 8, 2020, in Denver, Colo., from complications with the coronavirus. 
He was born in Minnesota to Avis and Dean Aanestad. He and his family lived in Sherman,
S.D., before the young Aanestad family moved to Casper. Mr. Aanestad graduated from Natrona County High School in 1966. In school he participated in the ROTC program and was a member of the Casper Troopers Drum and Bugle Corps. A student at Casper College, he was a member of the rodeo team. He was married to Karen Dady for 37 years. The couple owned and operated a farm outside of Mills, Wyo., and later moved to a farm near Mitchell, Neb. In addition to farming, he and his wife entered into the business of breeding and raising black angus cattle and quarter horses.
Mr. Aanestad also worked in both the oil and coal industries. He later created Two Bits, a company that provided drill bits to energy companies throughout Wyoming and surrounding states.
Prior to his illness he was a driver for the Scottsbluff County Roadrunner Bus Service.
Darrell is survived by his wife Karen Aanestad of Mitchell, Neb., two daughters DeAnn Kennedy
(Dan) of Littleton, Colo., and Traci Simkin (Dale) of Coolridge, WV, siblings Duane Aanestad (Carrol) from
Walterville, Ore., Lynelle Aanestad of Las Vegas, Nev., John Aanestad (Carolyn) of Mesquite, Nev. and Debra Reeder (Dale) of Centerville, Texas. He is also survived by eight grandchildren, several great-grandchildren, many nieces and nephews, his aunt, Madeline Hatlestad of Sioux Falls, S.D., and many cousins.
He was preceded in death by his parents, Dean and Avis Aanestad; his father-in-law and mother-in-law, Jerry and Geneva Martin; one niece and one grandchild.
Darrell was an avid hunter and had special love for his dogs, including Marvin, Mickey and Maggie.
A Celebration of Life service is to be scheduled at a later date. Memorials in his name may be made to Panhandle Humane Society, 126 S. Beltline Hwy W., Scottsbluff, Neb., 69361.
---
Sylvia Gertrude Carlson: August 4, 1925 ~ June 24, 2020 (age 94)
Sylvia Aafedt was born on August 4, 1925 in Kalispell, Montana to C. A .and Mary Aafedt. She passed away on June 24, 2020.
Sylvia was married to Kenneth Carlson in Minot, North Dakota on June 12, 1949.
Sylvia Taught business and office education at Carrington, ND High School and Mayville-Portland ND High School.Teaching was not just a job- it was Sylvia's passion. She loved her students and truly enjoyed teaching. She was extremely involved in Future Business Leaders of America at the local, state and national levels. She felt great joy in hearing from many of her former students throughout the years thanking and crediting her with their success. As much as Sylvia loved teaching, her first love was for her family. She looked forward to celebrating every occasion, such as – "The only Tuesday this week." Sylvia was always positive and her life truly was a celebration. Before she retired, she was an active member of Mayville Lutheran Church, Delta Kappa Gamma and Alpha Sigma Tau.
After retiring in 1985, Sylvia and Ken spent their winters in San Juan, Texas and in 1991 they moved to Casper, Wy. While in Casper, she was very involved in her church, Our Saviours Lutheran. She was also involved in Mended Hearts and was a board member of the Natrona County Senior Center.
Sylvia was preceded in death by her husband Kenneth, three sisters – Crystal, Prudence and Marriel, her brother Gardinel, and her great granddaughter Trinaty Carlson.
She is survived by her daughter Sandra (Sherburne) Dunn; grandchildren Paul and Paige, son David (Bernadette) Carlson; grandsons Lucas, Matthew, and Kevin, and son Cartor (Sherry) Carlson; grandchildren Erin and Chad and numerous great grandchildren.
Her funeral will be held on Saturday, July 11 at 10:00 a.m. at Our Saviours Lutheran Church, 318 E. 6th Street, Casper, Wy.
Memorial donations may be made to Our Saviors Lutheran Church or to the charity of your choice.

Arrangements are entrusted to the care of Bustard & Jacoby Funeral Home, 600 CY Avenue, Casper, WY 82601.
---
Michael Aaron Page
August 11th 1960 to June 24th 2020
Michael passed away June 24, 2020 surrounded by his loved ones.
Michael "Mike" was born August 11, 1960 to Roger and Shirley (Rudat) Page in Westfield, Massachusetts. Younger brother and best friend to Thomas Page.
Throughout Mike's school years he was a talented athlete. He was a member of the Varsity Wrestling team with many wins under his belt. He graduated from Westfield High School in 1978. Immediately following, he moved out west to Wyoming. He fell in love with the wide open spaces and the beauty of nature. After enjoying time with his young family in Massachusetts, they eventually settled in Wyoming.
Mike was a friend to all and never knew a stranger. He was a MacGyver of sorts; he could fix or build anything you could imagine. He was a very hard worker and took pride in all that he did. Mike was talented and diverse, a true craftsman. He could jump in and operate any piece of equipment, from giant earth movers to fork lifts. He helped build stadiums, highways, and pave huge parking structures and lots. Mike could also make anything out of wood from furniture to remodeling and building homes. For a period of 4 Years he even built helicopters for Kaman Aerospace in Hartford CT.
On December 26, 1985, Mike and Jacci Cline-Stephens were married. From that union, Mike chose to be a father to their son Christopher, adopting him just after they were wed. Shortly after, Mike's daughters Brittany and Michelle were born.
Mike was a very loving and proud father. Always boasting about his children and their accomplishments. All 3 of his kids knew they always had their dads love and support, and that he would be there no matter what.
He was preceded in death by his grandparents.
He is survived by his parents: Roger and Shirley Page of Westfield, MA, three children: Christopher Page of Casper, Brittany (Brian) Brost of San Leon, TX, and Michelle (Colten) Carpenter of Casper, brother: Tom (Lisa) Page of Houston, TX, grandchildren: Luke, Lana, Jacen, Wallace, Rori, and Claire, nephew and niece: Nicholas and Natalie, and former spouse and good friend Jacci Warne, as well as many close friends that were more like family.
Arrangements are entrusted to the care of Bustard & Jacoby Funeral Home, 600 CY Avenue, Casper, WY 82601.
---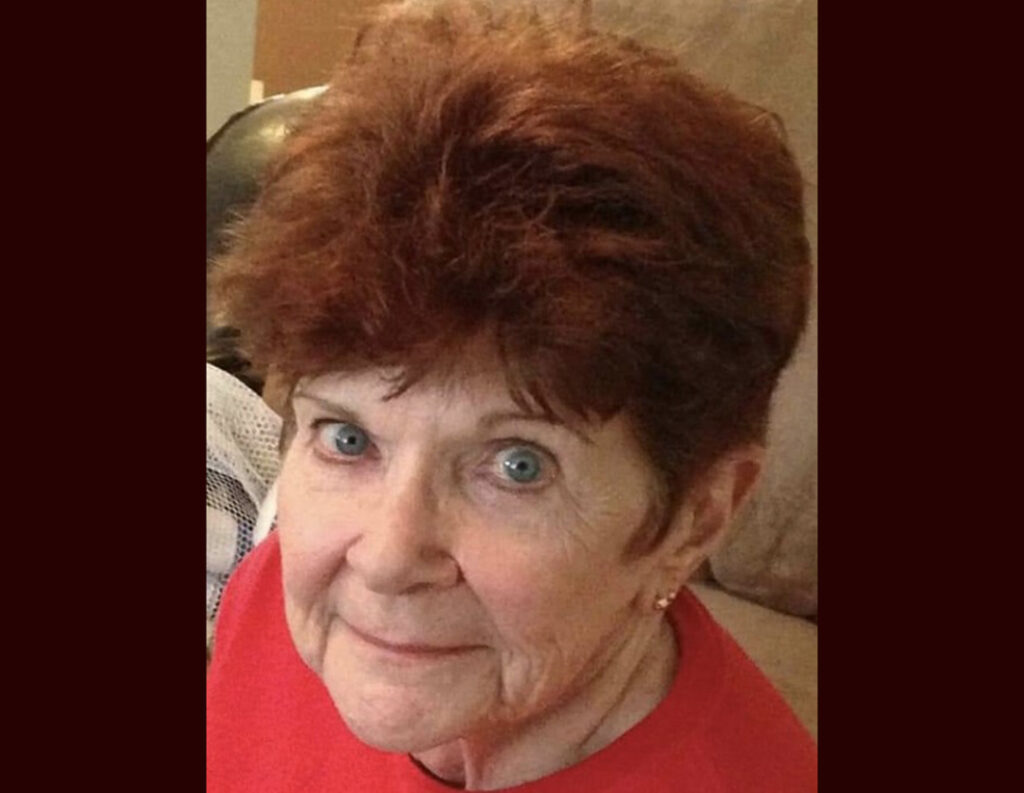 Dickse Ann (McClain) Harbarger, age 86, died peacefully on Wednesday, June 24, 2020, in the Memory Care Unit, a loving and caring community at Mountain Plaza Assisted Living, Casper, Wyoming.
Dickse was born in Maud, Oklahoma to Charles Wesley and Dora Jean McClain on July 3, 1933. Her father worked in the oil fields moving the family where his work took him including Oklahoma, Colorado and Wyoming. At the beginning of her senior year the family moved from Wellington, Colorado to Casper, Wyoming. Going from a small rural school to the much larger Natrona County High School was a big adjustment for Dickse. She didn't forgive her dad for uprooting her until she met a handsome young man named Ira Lewis Harbarger while riding on the school bus. Dickse graduated from NCHS in 1952 and continued her education at the University of Wyoming. She married Ira on June 30, 1956 in Casper. The two were married for 35 years until Ira's untimely death in 1991. Dickse worked for several oil companies as a secretary before eventually retiring from the State of Wyoming Data Services after 25 years.
In the 1960's Dickse and Ira were members of a square dance club and she took great pride in sewing their elaborate matching outfits. Dickse passed on her love of books to not only her children but grandchildren and great grandchildren. Her favorite authors were Stephen King and Dean Koontz. She loved working in her flower gardens, walking her dogs, mastering the daily crossword puzzle and attending exercise classes. Dickse could be found feeding peanuts to squirrels from her back patio and sitting there enjoying the tranquility. She will be remembered for her dry sense of humor, wit and sarcasm. Those bright blue eyes would twinkle and her face would light up when she teased you.
Dickse is survived by daughters Gina Harbarger (Joan), Albuquerque NM; Lori McCoy (Chuck), Casper WY; son Kirk Harbarger (Adina), Gillette WY; grandchildren Kimber Pina (Carlos), Casper WY; Conor McCoy (Kelsey), Broomfield CO; Caylin Harbarger, Gillette WY; Kyle Smith (Jillian), Gillette WY; Bridgette Case (Quinton), Gillette WY; seven great-grandchildren; and brother Charles Kent McClain (Beverly), Roseville, CA.
She was predeceased by both her parents and husband Ira.
Cremation has taken place. A private family service will be held at a later date with internment at the Oregon Trail Veteran's Cemetery.
Memorial contributions may be made to the Casper Humane Society, 849 E. E St., Casper WY 82601 or Natrona County Library, 307 E. 2nd St., Casper WY 82601.
Arrangements are entrusted to the care of Bustard & Jacoby Funeral Home, 600 CY Avenue, Casper, WY 82601.