CASPER, Wyo. –
A celebration of life will be held July 11, at 2pm at City Park in Casper for Diane Broadway.
She will be forever remembered by her surviving 3 children. Julia, Crystal and
Morgan, and 4 grandchildren, her brother Patrick and sister Lori.
She was preceded in death by her parents, her husband Jay Broadway, and a son, Jason.

Article continues below...
Diane owned and operated Hole in the Wall health food store in Casper for more than 2 decades.
---
Annabelle H. Carnahan, a devoted wife and mother, passed away on Saturday, July 4, 2020 in Casper, Wyoming surrounded by her loving family. Per her request, cremation will take place and a private family graveside service will be held. In lieu of flowers, please make a contribution in her name to Central Wyoming Hospice, 319 S Wilson St, Casper, WY 82601 or to Blue Envelope Health Fund, https://blueenvelope.org/donate/. 
Arrangements are entrusted to the care of Bustard & Jacoby Funeral Home, 600 CY Avenue, Casper, WY 82601.
---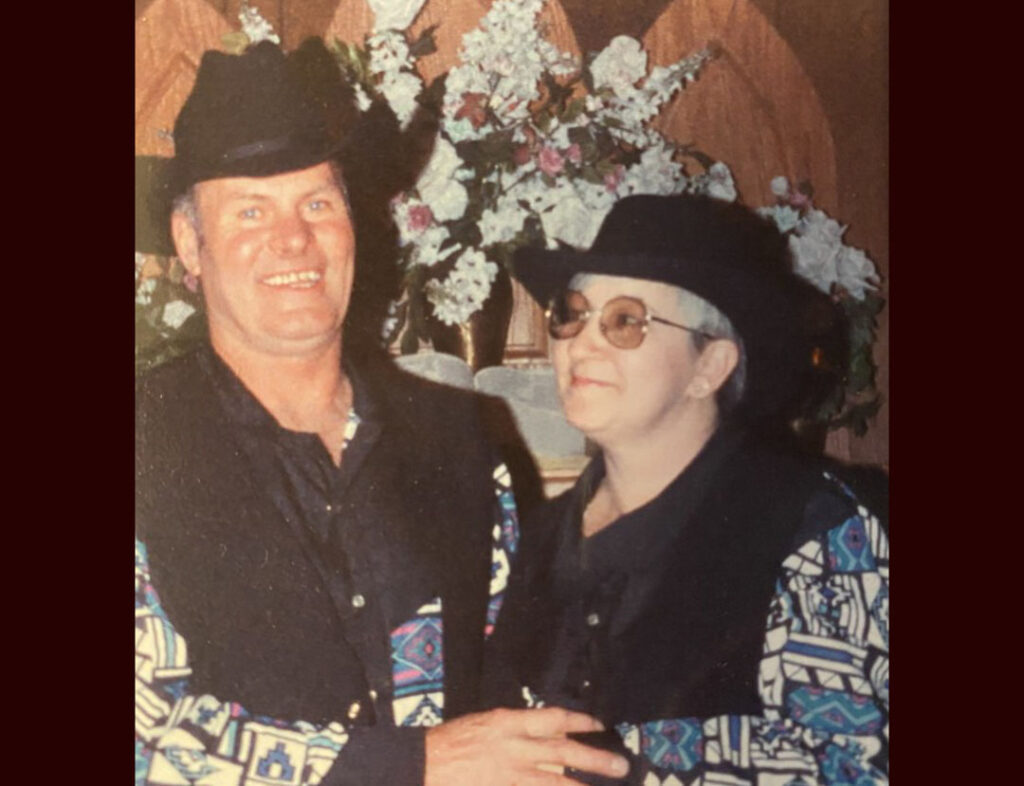 Darlene Mae Langley: November 14, 1941 ~ July 4, 2020 (age 78)
Darlene Mae Hovermale-Langley; born to the late Clarence and Mary Hovermale, returned to her loving Heavenly Father on the morning of July 4, 2020 just as the sun was coming up. She was born and raised in Toledo, Ohio with her 6 brothers and sisters. She embraced her pioneer spirit and in the 1970's headed west with her five young daughters in tow. Landing in Rock Springs, Wyoming until later on settling down in Casper, Wyoming. A place she called home ever since.
Although Darlene was small in stature she never let any obstacles stand in her way. She passed this same spirit of strength and perseverance onto each of her daughters. Her final days were spent surrounded by family from near and far.
She is preceded in death by her parents: Clarence and Mary Hovermale. Six of her siblings, of which two were lost in infancy. Her sons-in-law: Bo Moody and Dan McAlevy.
She will always be remembered by her husband Ronald Dean of Dover, Oklahoma. Her five daughters: Tina Norris, Gina Moody, Kimberly McAlevy, Kandus (Chad) Beck, and Kristena (Craig) Kirk.Her Twelve grandchildren and 15 great grandchildren. Her brother Frank Hovermale of Toledo, Ohio and her sister Hazel Herman of Toledo, Ohio.
On behalf of the family we would like to express gratitude to the doctors and nurses at the Wyoming Medical Center. Her amazing hospice staff at Central Wyoming Hospice and Transitions home. May God be with her till we meet again.
Arrangements are entrusted to the care of Bustard & Jacoby Funeral Home, 600 CY Avenue, Casper, WY 82601.
---
Gary Dean Williams: May 18, 1982 ~ July 1, 2020 (age 38)
Gary Dean Williams of Bozeman, Montana passed away on July 1, 2020 in Casper, Wyoming.
A Memorial Service is planned to take place July 18th 2020 at 2:00 PM at the Church of God of Prophecy, 1130 E. 21st Street in Casper, Wyoming 82601.
Gary was born to Gary Dean Williams and Georgia Ann Williams. Gary attended and graduated from Kelly Walsh High School.
Gary will be remembered for the love he had for his two boys, Dustyn and Andrew. Gary loved to make everyone laugh. Gary also loved to pick on everyone. He was pretty good at slap boxing people. He played video games online with his boys cause he couldn't be with them.
Gary always hoped to have a truck, 4 wheeler, dirt bike, boat and a camper.
Gary is survived by his son, Dustyn Williams and son Andrew Williams both of Casper, WY; Sister, Autumn Williams of Bozeman, Montana; father , Gary Williams of Bozeman, MT; nephew, Adam DuVall of Torrington, WY; nephew, Jacob Williams of Bozeman, MT ; and lots of aunts, uncles, cousins, friends, stepdad, Lyle Lombard of Casper, WY.
The family asks that memorial donations be made to our go fund me page.
Arrangements are entrusted to the care of Bustard & Jacoby Funeral Home, 600 CY Avenue, Casper, WY 82601. 
---
Judith Ann Yovannides: 1948 – 2020
Judith Ann Yovannides, age 71, of Bar Nunn, passed away July 2, 2020 peacefully at her home. Judith was born November 16, 1948 in Fresno, California to John and Grace Yovannides. Judith graduated from San Joaquin High School in Fresno, California. Early in life, her passion was being a horse trainer. She enjoyed the outdoors, living life, and spending time with her children.
In addition to her parents, Judith was also preceded in death by her loving husband of 30 years, Michael Keyes. She is survived by her daughter, Michelle Rowe, Daughter, Catherine Nash, Son, Dean Rowe, Son, John Rowe, Son, Brian Rowe, Son, Matthew Rowe and numerous grandchildren.
No services will be held at this time.
---
Kevin A. Wimer: 1955 – 2020
Kevin A. Wimer, 65, passed away on June 23rd, 2020 in Casper, Wyoming.
Born in Oregon City, Oregon on June 15th, 1955. Kevin was the oldest child of eight children born to Dean Wimer and Delores Wimer (Dunn). He started out in Canby, Oregon, they later moved to Kinzua, Oregon at the age of seven. These years were some of the most cherished in his life. Running around the wilderness from sun up to sun down and of course the beautiful lake. In 1971 he joined the Navy for some time, after the Navy he resided in Horseshoe Bend, Idaho where he spent his time at various logging companies. He lived there with his wife Debbie, the mother of his three children. In 1999, his family moved to La Grande, Oregon, where he began a career as a long haul truck driver. In 2010, Kevin followed the oil boom to Wyoming where he hauled sand to oil locations, he retired in 2017 and settled in Casper, Wyoming where he passed away on June 23rd, 2020.
Kevin had a list of talents – many of which came natural. For starters he was the best story teller, with a sense of humor that was unmatched. In his spare time he would be in his shop listening to classic rock while he made, miniature to scale, wooden models of logging equipment, they were amazing. He was also gifted with mechanic hands, he could fix it all. Kevin was an artist, although he wouldn't admit it, the things he would dream up and create were next level. Absolutely amazing.
He is survived by his children Zachary Wimer (Danielle), Tyrell Wimer and Heather Wimer (Remington). His six grandchildren, Ridley, Ember, Annabelle, Olivia, Quinn and Elliott. Also by his seven siblings; Leroy and Kathy Wimer, Penny Wells, Jt Wimer, Brian and Annette Wilson, Jimmy and Heidi Wimer, Bert and Terri Wimer and Dan and Shirley Moon.
He was preceded in death by his father Dean Wimer, his mother Delores Wimer and son Ryan David.
A small family memorial will take place in Fossil, Oregon. Date to be determined.
---
Evelyn Park, 97, passed away June 30, 2020.
She was born January 4, 1923 in Medicine Bow, Wyoming to Edwin and Halene Cruickshank. Evelyn was the 3rd of 5 children. Her siblings were Robert, Betty, Ed and Jim. 
On August 4, 1946, she married Donald Park and they had 4 children. Evelyn was predecessor by her parents, her siblings, her husband, Don and her daughter, Danene. She is survived by her sons, David (Harper), Dwain (Dianne), Tony (Kim), seven grandchildren and seven great-grandchildren.
Funeral services will be at 2:00 on July 10,2020 at Bustards and Jacoby Funeral Home