CASPER, Wyo. –
Mya Ray-Lynn Drengenberg: July 4, 2016 ~ September 4, 2020 (age 4)
Mya Ray-Lynn Drengenberg, age 4, passed away unexpectedly on Friday, September 4, 2020 at the Wyoming Medical Center in Casper. Mya was born July 4, 2016 in Grand Junction, CO to Aeriel Danielle Lee Undem and Matthew Ross Drengenberg. Mya was born 12 weeks early and fought very hard to be here. She was an extremely strong-willed, independent little girl. Mya loved music, she was always singing and dancing and was always wearing a smile. Mya had many friends, most of which were imaginary but her very best friend was her big brother, Elliot. She loved animals, especially her chickens and her dog, Sampson. Although she loved the color pink, Mya was a tomboy, she loved playing in the mud and collecting bugs. She would choose a monster truck over a doll every time. Mya loved everyone she met and everyone she met loved her immediately. She touched the lives of so many people. She was very smart and grown-up for her age.
Article continues below...
Mya is survived by her mother, Aeriel Undem of Casper; father, Matthew Drengenberg of Casper; sisters, Ella Maye Howard of Casper and Reagan Rochelle Drengenberg of Faribault, MN; brothers, Dylan Mark Sorensen and Elliot Marvin Drengenberg of Casper; great-grandmother, Greta Drengenberg of Lago Vista, TX; grandparents, Mark and Dawn Drengenberg of Maple Grove, MN, Debbie Bongers of Faribault, MN, Mark Undem of Grand Junction, CO, Mark Richardson of Breaux Bridge, LA, and Cynthia Richardson of Grand Junction, CO; uncles, Cory Drengenberg and T.J. Neitzel of Faribault, MN and Joseph Richardson of Greeley, CO; aunts, Esther Tabor of Owitanna, MN, and Karma Haar, Kamie and Steven Gettings and Kaycee Nelson, all of Casper; and many, many great-aunts, uncles and cousins.
She was preceded in death by her great-grandmother, Donna Lankford of Grand Junction, CO; great-grandparents, Erwin Drengenberg of Milwaukee, WI and Marvin and Gail Bongers of Faribault, MN; and great-uncle, Michael Bongers of Faribault, MN.
Funeral services will be held at Bustard & Jacoby Funeral Home on Monday, September 14, 2020 at 2:00 p.m. with Pastor Greg Smith of Highland Park Community Church officiating. A
celebration of life will follow at the Mills Community Center. Details will be available at the funeral service.
Memorial donations may be made to St. Mary's Hospital Foundation-NICU, 2635 N. 7th Grand Junction, CO 81501 website: SPMARYal.org In memory of Mya Ray-Lynn Drengenberg.
The family wishes to extend their gratitude to the NICU at St. Mary's for the work and compassion they put into helping children.
Arrangements are entrusted to the care of Bustard & Jacoby Funeral Home, 600 CY Avenue, Casper, WY 82601. 
---
Ella Eugenia Bellamy: June 16, 1928 ~ September 4, 2020 (age 92)
Ella Eugenia Bellamy was born to Ella Banks Boyd Graham and Eugene Boyd on June 16,1928 in Cowley, Wyoming. She was raised in Cowley, Riverton Utah, and Montana by her mother Ella and her stepfather Lyle Graham. She passed away in her home at the age of 92.
 When she was 18 years old, she went to work for AT&T as a telephone operator in Lovell, WY.
While working for the phone company she was introduced to the love of her life, Frank M Bellamy Jr. by his sister and brother-in-law. They went on their first date in December of 1946 and got married when there was a strike at the telephone company on April 20 of 1947.
They made their home in Greybull, Wyoming where her husband worked for the Standard Oil Refinery.  Their marriage was blessed with their first child, Ella Jean. The refinery moved to Casper, Wyoming and they moved down to Casper to work for the refinery. Their marriage was blessed with two more daughters, Patty-Jo and Julie Ann.
  Their household was always full of people. Their home became the go-to place for kids. Eugenia made it fun for the neighborhood kids with preparing special treats and designing adventures for everyone. The kids played pioneers with Eugenia as the trading posts. She and Frank were frequently taking people in to live in their small home. There was always plenty of love available.
 Eugenia wanted her children to have adventures and fun in their childhood, so they started camping in the Yellowstone, Jenny Lake, and Jackson areas several times every summer. They also started taking camping trips out of Wyoming in their little Comet car. They made several trips to Canada camping and cooking along the way.
 Family was so important to Eugenia and she took every opportunity to spend time with family. The family and extended family always came together to help each other when there were challenges or trials in life. She loved her family and loved Frank's family as her own. Several members of Franks family lived with them at times, and she loved cooking for them and taking care of them. She and Frank loved each other so much and shared that love with others. They were married one month shy of their 72nd anniversary when Frank passed away.
 Eugenia was active in the Church of Jesus Christ of Latter-day Saints. She had a great faith and shared it with everyone she met. She held many positions over the years but particularly loved working with the young people in the Primary and Young Women's programs. She would plan parties for them at her house and they loved to come and share her wit and sense of humor.
  The life of Eugenia was one of making people feel loved and a part of her extended family. She loved people and loved to make them happy. Nothing made her happier than serving and helping others. She told her kids many times that you can learn something from everyone you meet.
 Eugenia was proceeded in death by her Husband Frank, daughter Julie, her mother Ella Graham, her father Eugene Boyd, and her stepfather Lyle Graham, her sister Lillian Fry well as some of her "adopted" kids, Ed Jolley, John Jolley Jerry Lee Martinez and Michael Devish.  She leaves behind her daughters Ella and Patty-Jo, her sister Lylia Kirkpatrick, her two brothers William Keith (Mildred) Graham and Donald (Kay) Graham, two grandchildren Angelina Bellamy and Donald Bellamy. She also leaves many "adopted" children including Fred Jolley, Delvina Hansen, Mike and Brenda Clausing, Karen Eddy, Steve Burkhart, and many more who lived with them over the years. She also leaves behind several grandkids of her "adopted" children and many dear friends. She loved them all and she leaves a huge example of a big heart full of love for all. Her passing has left great memories, life lessons, and a lasting feeling of being loved.
Arrangements are entrusted to the care of Bustard & Jacoby Funeral Home, 600 CY Avenue, Casper, WY 82601. 
---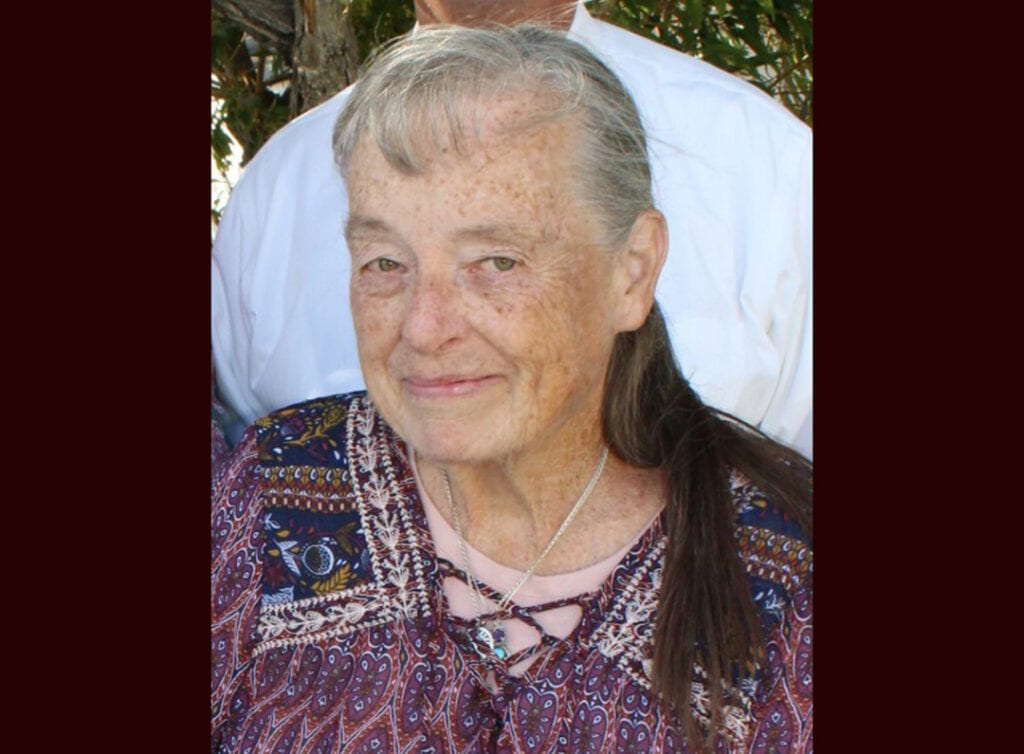 Beverley Kay Wheeler: June 23, 1944 ~ September 4, 2020 (age 76)
Beverley Kay Wheeler passed away September 4, 2020 at Casper Mountain Rehabilitation and Care Center at the age of 76 from Alzheimer's.
Beverley was born on June 23, 1944 to Marcus and Ferne Hamm in Oakland, California. Her family moved back to Colorado after the war. She graduated in 1962 from Adams County High School in Commerce City, Colorado. After graduation she continued her education at the University of Northern Colorado where she graduated with a B.A. of Special Education in 1965. In 1966 she moved to Casper, Wyoming to start her first teaching job as a Special Education teacher at A.J. Woods School. A couple of years later she continued her education to achieve a M.A. of Special Education from Montana State University. She was a Special Education teacher for 35 years in Rawlins, Wyoming and Casper, WY when she retired.
In 1969 Beverley married Wayne Wheeler and they had two daughters. They were married for 30 years. They divorced in 2000.
Bev loved spending time with her family and friends. She enjoyed writing short stories and water painting anything. Her favorite past-time was going and sitting down by the river and sketching or painting the wildflowers. She would take pictures of old barns or pickup trucks and then transform them into watercolor pictures. Her other favorite past-time was to sing in the Casper Civic Chorale and listening to bluegrass music and attending bluegrass festivals. She was involved in all sort of different groups in Casper: OLLI classes at Casper College, Genealogy, Audubon Society, Beginning Experience, Geological Association, Hospice, and the Suicide Prevention Task Force. She also a member of Eastern Star. Beverley was also active in her church, Good Shepherd Lutheran Church where she was a member.
She was preceded in death by her father Marcus Hamm, mother Ferne Hamm, and Grandson Christopher Jacob.
Beverley is survived by her brother Edward Hamm of Sarcoxie, MO, two daughters, Angela Petersen and her husband Bobby (Pavillion, WY), Michelle Martinez and her husband Marty (Casper, WY), two granddaughters Nichole Vogt and Makayla Vogt (Pavillion, WY) and one step-grandson Martin Martinez, Jr and his wife Krista (Vancouver, WA).
A Celebration of Life will be held at Good Shepherd Lutheran Church on Sunday, September 13th at 2:00pm. With refreshments and a visiting period afterwards.
In lieu of cards and flowers the family is asking for any donations to be sent to Hospice.
---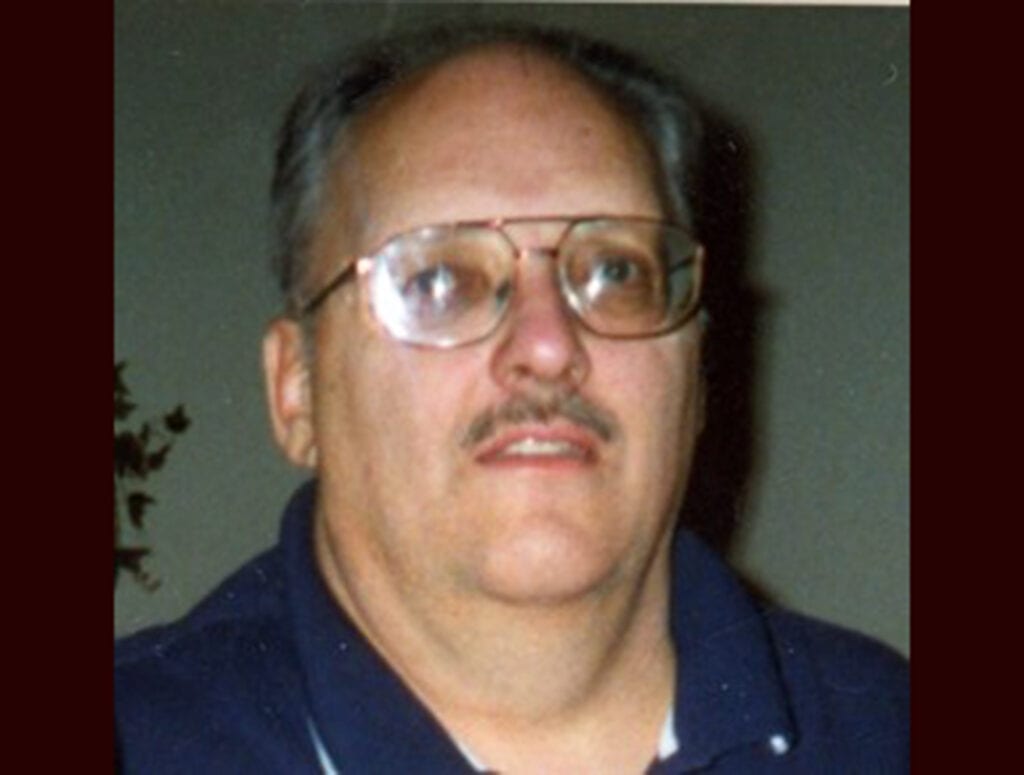 Clark Thomas Fuerstenberger: 1944 – 2020
Clark Thomas Fuerstenberger, 75 of Bar Nunn, Wyoming passed away Tuesday, September 8th, 2020.
He was born to the late Tom and Juanita Fuerstenberger. Clark graduated from Cheyenne Central High School in 1963, and he received a degree in Business Management from LaSalle University and became a Master Electrician. He married Virginia Forsythe in October of 1965.
Clark served in the National Guard as a cook for many years, then owned Little Duffy Restaurant and then moved back to Cheyenne Wyoming to help with family business, Tom Signs. After that he worked for electrical company's and retired from LG Electric.
Clark is survived by his wife, Virginia; 3 children, Kim (Steve) Nelson of Alaska, Michelle(Gannett) Soresnen of Bar Nunn, Wyoming and Bart (Bonnie) of Cheyenne, Wyoming; he also has 6 – grandchildren, Don, Sarah, Mathew, Lance, Chace and Mark; with a 1 – great granddaughter Autom.
He is preceded in death by his parents, Tom and Juanita; younger brother, Gary; and daughter Barbara McGuire.
---
Gay H. Nations: 1934 – 2020
On September 11, 2020, Gay Nations, my husband and best friend, passed away at Central Wyoming Hospice and Transitions. He will be cremated and will be interred at Oregon Trail State Veteran's Cemetery.
Gay was born May 31, 1934 in Lander, Wyoming, the son of Edna (Carpenter) Nations and William Thomas Nations. He received the Sacrament of Holy Baptism from John Robert, The Shoshone Mission, Wind River, Wyoming on August 2, 1934.
After spending his elementary and junior high school years in Wyoming, Colorado and New Mexico, the family eventually settled in Casper. He graduated from NCHS with the class of 1953. He enlisted and served in the Marine Corps from 1953 – 1957. He was a self-taught carpenter and was never happier than when he was working or building projects for family and friends.
We were married August 31, 1958 in Grand Island, Nebraska in St. Paul's English Evangelical Church and have resided in Casper since our marriage. We recently celebrated out 62nd wedding anniversary.
Gay retired from the Wyoming Highway Department (WYDOT) after 35 years. He was a longtime past member of the Casper Water Ski Club and a Lifetime Member of the Casper Mountain Ski Patrol. He was a dedicated patroller for many years making many friends and continuing that friendship until his passing.
Together we drank MaiiTai's in Hawaii, attended an Orange Bowl in Miami, skied the Alps in Austria and Switzerland with friends and enjoyed our cruise to Alaska. For many years he hit the hunting trail with his infamous group of elk hunting friends, many times just enjoying the Jackson Hole countryside.
We were blessed to have known and to have such wonderful and faithful friends in our lives.
Besides his wife, Sandy, he leaves behind several cousins and an extended family in Nebraska. He was preceded in death by his father, William (1990), sister, Connie (2001) and his mother, Edna (2003.
We wish to thank the staff at Hospice for the courteous care we received while there.
In lieu of flowers, donations would be appreciated to Central Wyoming Hospice and Transitions, 319 South Wilson, Casper, 82601, or a charity of your choice.