CASPER, Wyo. –
Mary Katherine Oliver: June 26, 1940 – December 7, 2020 (80)
Mary Katherine Oliver was born on June 26, 1940 to Fred and Mary Vehar in Rock Springs, Wyoming. Mary grew up in Rock Springs, and graduated from Rock Springs High School.
Article continues below...
Mary K married Charles "Sonny" Oliver on July 3, 1959 in Rock Springs. They had five children. During their marriage, Mary, Sonny, and their children lived in several areas and finally settled in Bairoil and Lamont, Wyoming in 1979. Mary owned and operated Grandma's Café in Lamont, she was famous for her home cooked meals and desserts. Mary enjoyed spending time with her family, working on her puzzles, sewing, and crocheting, but her favorite past time was gambling.
Mary K is survived by her children Eugene Oliver, Victor Oliver, Debra McCormack, Jennette (Walter) Hagan, and Pat (Nikki) Oliver. She had numerous natural grandchildren, many honorary grandchildren, and seven great grandchildren. Mary also had several nieces and nephews.
Her husband Charles "Sonny" Oliver, her parents and her two sisters precede her in death.
Due to Covid 19 the family will do a celebration of life the summer 2021. In lieu of flowers, the family would prefer donations to be made to the US Renal Care in Casper. Condolences can be sent to P.O. Box 51966, Casper, WY 82605.
Arrangements are entrusted to the care of Bustard & Jacoby Funeral Home, 600 CY Avenue, Casper, WY 82601.
---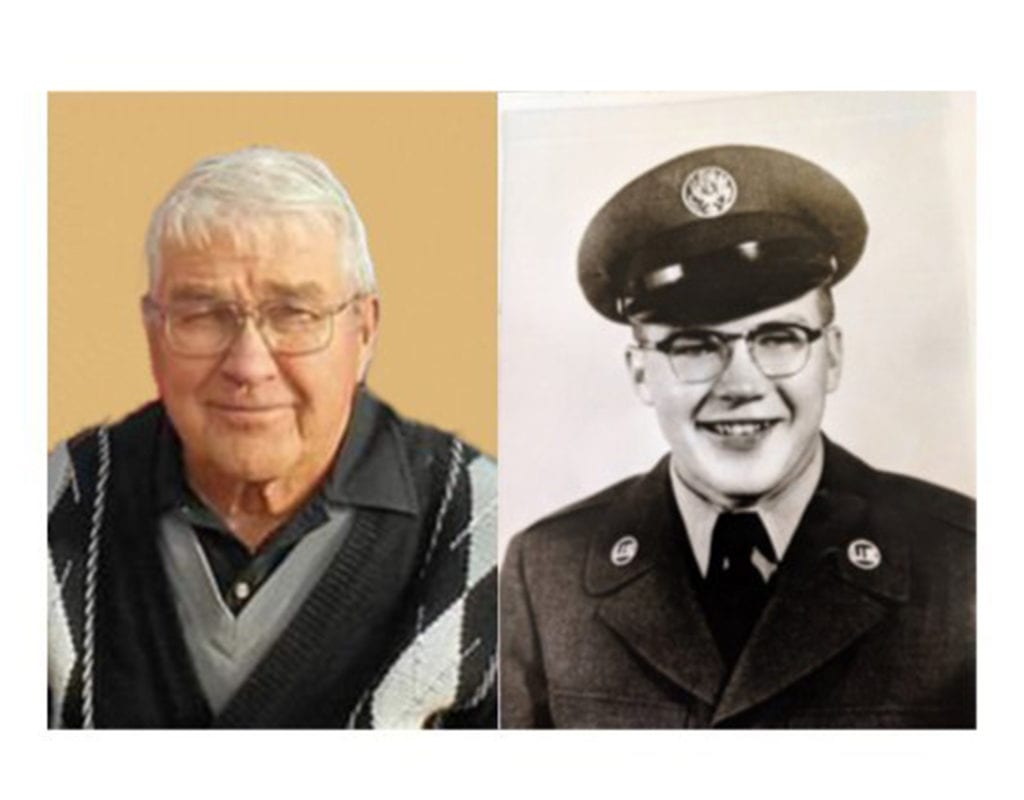 Donovan Gene Boe: 1932-11-26 to 2020-12-08
Donovan "Sonny" Gene Boe, 88, of La Barge, WY passed away in Rock Springs on December 8, 2020. He was born to Selmer and Irene Boe on November 26, 1932 in Ashby, MN. He enlisted in the Air Force following high school and was sent to East Base AFB (now known as Malmstrom AFB) in Great Falls, MT where he met and married Laura Roberts January 12, 1954.

Don was assigned to a post in England with the 582d Air Resupply and Communications Wing, flying as a Radio Operator on B29 Superfortress and Grumman SA-16 Albatross aircrafts out of RAF Molesworth, England. Although Don's unit was identified as an Air Resupply Group, the unit's name was deliberately misleading, as the mission of the 582d was support of special operations over Soviet occupied territory. Told by his CO "If you are captured by enemy forces, the rules of the Geneva Convention shall apply" Don knew his missions were important and his crew would attest that they sent the right man.

Out of the Air Force, Don and Laura and their eldest daughter Pam returned stateside and settled in Cut Bank, MT, welcoming daughter Darlene and sons Edward and Richard. Don built his family home in Cut Bank, gaining a reputation for the greenest lawn grown where summer was only an afternoon. Don and Laura loved their games of Pitch and Pinochle, making lifelong friendships throughout their marriage. The entire family enjoyed Don's passion for all things outdoors, going on many adventures. He was an avid fisherman, hunter and naturalist. Later in life, Don picked up golf, and was surprised at how enjoyable it was. Could have been his aces, or those long, pretty, straight drives.

In 1970 the family relocated to La Barge, WY where Don was instrumental in building and running Golden Eagle and Silver Eagle Refinery in La Barge. Don retired as an award winning production operator for Amoco. Don served as Fire Chief of the La Barge Volunteer Fire Department. During his retirement he was especially devoted to growing and building the community at the La Barge Seniors Citizens Center where he served as board member, board president, handyman, errand-runner and friend. He frequently enjoyed card games and storytelling along with a few pieces of pie.

Don generously donated to many worthy organizations throughout his life and gave of his time helping anywhere he could with friends and family. As an American Legion member, Don stayed involved in service, attending all meetings and functions, personally donating bicycles to be given away to elementary school children through the American Legion every year for 20 years. Don and Laura sponsored a family of Holocaust survivors for US citizenship and stayed in contact offering support as they transitioned to their new home.
Don stood up for what was fair and right, always. During his Air Force training in the South, a group of Black recruits in need of a haircut were denied day passes into town. Don stepped in to challenge the CO and explained that the base barbers were not providing all soldiers haircuts. It was a simple conversation, "You need to make sure these guys will cut these mens' hair" but this was a common theme in his life. He was a quiet advocate for equality, believing the work you put in and your treatment of others was the best measure of a person. This is a lesson he shared with his children and grandchildren over and over and we were lucky to have him as our leader in this life.

Don was the oldest of 6 children, and is preceded in death by his wife Laura, his parents Selmer and Irene, his brothers Llewellyn, Carroll, Charles and his sister Shannon. He is survived by his brother, Gary, of Glenwood, MN.; daughters Pam (Eric) Nicholaus and Darlene (Mark) Haddock; sons Edward and Richard Boe; 'third daughter' Kathy Burgen-Perrine, sister-in-law Gail (Charles) Boe, eight grandchildren and four great-grandchildren.

A viewing will be held Friday, December 11, 2020, 4:00-6:00PM at Fox Funeral Home in Rock Springs, Wyoming. Inurnment will be in the Spring of 2021.

In Don's memory, the family suggests serving the under-served, filling a need, and playing cards with friends.
---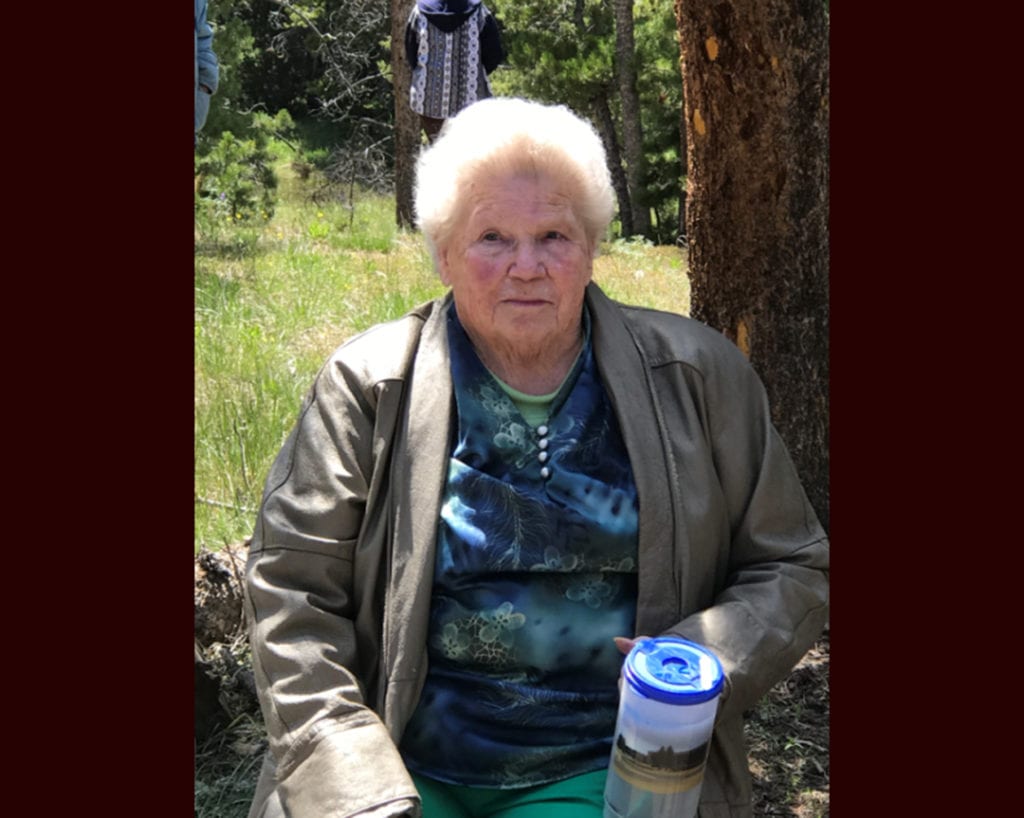 Lauretta May Day: December 28, 1928 ~ December 9, 2020 (age 91)
Lauretta Day, age 91, of Casper Wyoming, passed away peacefully on Wednesday December 9, 2020.
She was preceded in death by her grandparents, her Parents Emil Meyer and Alice Scholtz Meyer Dennison. Her Husband Jake. Her 5 Brothers Doc, Art, Vern, Willard and Raymond. Son Emil and Her Daughter Mary Kay.
She was born on December 28, 1928, in Pawnee City, Nebraska. Lauretta grew up in Farson, Wyoming.
She met Charlie Joseph Stout and soon after, they married and had three children. The children were Marietha, Emil and Danny. They lived on a farm in Farson, Wyoming. However after several years together, they parted ways.
Lauretta later met Jake Day, and soon after, they married in and had three children. Her Daughter Mary Kay, Paul and Joe. They lived in their home in Medicine Bow. Lauretta owned and operated several cafes. She is famous for her cinnamon rolls, cooking and desserts. Lauretta loved spending time with her family. She loved playing board games and cards (and beating all of us). She enjoyed camping in the mountains in Wyoming and riding four wheelers with her kids & grandkids.
Lauretta is survived by her Children Marietha, Danny, Paul and Joe. She had numerous grandchildren and great grandchildren.
Lauretta will be cremated and celebration of life will be in Farson, Wyoming Summer 2021.
Arrangements are entrusted to the care of Bustard & Jacoby Funeral Home, 600 CY Avenue, Casper, WY 82601.
---
Emily Singer: September 8, 1938 ~ December 6, 2020 (age 82)
Emily Mary (Propp) Singer, 82, passed away peacefully at home, surrounded by loved ones, on December 6th, 2020 in Casper, Wyoming. Emily was born on September 8th, 1938 in Casper, Wyoming to Beth Alice (Hanson) Propp and her husband, Phillip Propp Jr.
Emily graduated from Natrona County High School and became a professional homemaker. A trade she would perfect, not only by dedicating her life to her own ever expanding family, but also in the way she continued to help many elderly women in her community; well into her own old age. Emily would visit weekly, clean their home, help run errands and most importantly, offer her friendship and an ear, while spending quality time with them, over a cup of coffee.
On July 2nd, 1956 she married Joseph (Copie) Louis Singer in Casper, Wyoming and together they had six children, Renee, Tracy, Mary Beth, Leanne, Susan, Copie Denne, 19 grandchildren and 33 great grandchildren.
Emily enjoyed gardening and working in her yard; cooking giant meals, enough for a large gathering and her family's monthly combined birthday party celebrations. But more than anything, she loved spending time with her many grandchildren, great grandchildren and serving her Lord and Savior, Jesus Christ.
She is survived by her sisters, Phyllis Snodgrass and Linda (Van) Galloway; daughters, Renee (John) Naquin, Mary Beth (Scott) Olsen, Leanne (Greg) Summers, Susan (Rick) Hindt and sons, Tracy J. (Trish) Singer and Copie Denne (Jen) Singer, all of Casper Wyoming.
Emily is preceded in death by her husband, Joseph (Copie) Louis Singer, her mother, Beth Alice (Hanson) Propp, her father, Phillip Propp Jr. and her brothers Gary Propp and Leslie (Lee) Propp.
A celebration of life for our beloved matriarch, will be held at Bustard's Funeral Home on Saturday, Dec 12th @ 2pm.
Arrangements are entrusted to Bustard & Jacoby Funeral Home, 600 CY Avenue, Casper, WY 82601.
---
Marianne Hettinger: February 5, 1935 ~ December 7, 2020 (age 85)
Marianne Hettinger has gone to be with her Lord and Saviour on Monday December 7, 2020 in her 85th year. Marianne of Casper, Wyoming was a resident of Life Care Center. Prior to retirement, she worked for Natrona County School Employees Federal Credit Union and Make-a-Wish Wyoming.
Marianne, entered the COVID-19 isolation unit two weeks prior and was predeceased by her spouse Albert (Fuzz) and her son Edward. Marianne was 'Mom' to Andrew (Michaela) of The Woodlands in Texas, Fred of Casper and Jim (Leony) of Burlington in Ontario, Canada. Grandmother to Autumn, Hannah, Kaitlyn, Randall and Robert. Fondly remembered by sisters-in-law Evelyn and Frieda in Arizona along with several nephews and niece in Arizona, Texas and Colorado.
Thanks to the many wonderful friends who supported her in many ways over the past several years including: members of her church community (Bethel Baptist), kind neighbors who looked out for her and long-time friends who visited her or came for window visits during COVID-19.
Our sincere gratitude to the many healthcare staff and professionals at Life Care Center for their kindness and care. We give a special acknowledgment to the palliative care team for their gentle and responsive care given to Marianne in the last few days of her life.
Due to COVID-19 restrictions, there will not be a visitation. Funeral arrangements have been entrusted to Bustard & Jacoby. A live stream service will be held at Bustards at 10:00 am on Saturday, December 12, 2020. Please check this website for live stream service at www.bustardcares.com for the link. If attending in person, please wear a mask and social distance. Limited seating available. A private burial will be held at Veterans cemetery at a later time, where she will be laid to rest with Albert (Fuzz).
The family would appreciate donations in her memory to either Make-a-Wish Wyoming, Bethel Baptist Church or a local food bank.
Eternal rest and peace Marianne. You are deeply loved and will remain in our hearts and memories. Until we see you again!
"No eye has seen, no ear has heard, and no mind has imagined what God has prepared for those who love him" (1 Corinthians 2: 9)
Arrangements are entrusted to Bustard & Jacoby Funeral Home, 600 CY Ave. Casper, WY 82601.