CASPER, Wyo. –
Gloria J. Pereda: 1950 – 2021
Gloria J. Pereda, age 70 passed away Sunday, January 3, 2021 in her home in Casper, WY after a courageous fight against lung cancer. A small service was held for her on January 8, 2021 at Newcomer's Funeral Home.
Article continues below...
Gloria was born to Jesus and Felipa Manzanarez on January 6, 1950 in Laramie, WY and was the oldest of their five children. The family of seven soon made its way to Casper, WY where Gloria went to school. She attended Kelly Walsh High School and was part of the graduating class in 1968. Gloria also attended the University of Wyoming and graduated in 1972 with a Bachelor of Arts in Teaching.
Long before Gloria was old enough to be gainfully employed, she worked to ensure the success of the fuel service station that her father started. She returned to the family business (Jess's Husky and Travel Center) several years after graduating from UW, where she worked for about 20 years. As a Jill of all trades, she did everything from accounting to payroll and inventory to cashiering duties. She was the hard-working, devoted rock that kept the heart and soul of the business running until her father retired.
With a passion for teaching in her soul, Gloria moved on to become a Spanish teacher at Natrona County High School where she taught for over 25 years. As a teacher, she touched numerous lives and she lit up whenever she talked about her students. She loved to travel and as a chaperone, she took many of her students on trips to numerous Spanish-speaking countries. She often spoke of those trips as some of the memories she held most dear.
Gloria was a fiercely independent and strong woman. She was an amazingly hard worker who would not stop until the job was done. She was a devoted mother of two daughters and she also lovingly helped raise one of her nieces. She loved her husband, music, travel, art, and reading. She was devoted to her family. She was loved greatly and she will be missed tremendously.
She is survived by her husband of 30 years, John Oakley of Casper, WY daughter Lorrina Zwetzig of Douglas, WY, daughter Carissa Pereda of Boise, ID and her grandchildren Brynn and Brodie Zwetzig, and Celia and Mariana Pereda.
---
Michael T. Welch: 1948 – 2021
Master Sgt. Welch went to heaven surrounded by family after a courageous battle with pancreatic cancer.
Sgt. Welch was in the Navy and finished his career in the Army National Guard. He was the Motor Sgt. at the Casper Armory. He retired after 32 years of service.
He was born in Prairie Du Chein, WI. And was raised in Gays Mills, WI. He was an avid athlete.
He married Elaine Welch in 1970 and had three children. They lived and worked in Wisconsin until 1977 when he moved his family to Lusk, Wyoming. He and Elaine came to Wyoming hunting and loved it. He was a ranch hand for many years on ranches around Lusk. In 1982 he enlisted full time in the Wyoming National Guard.
Mike was an amazing man. He didn't know a stranger. He would talk to anybody and help them any way he could. Whether he was camping or on a fishing boat he would always be talking and helping people. He loved to bake and cook meals for his family and friends. He loved to have fun and had a way to make you smile.
He was our life line. He was our supporter and protector. Whatever we needed-a hug, advice, our butts kicked, or help, he was the one we called. He loved his grandkids. He loved teaching them about life and spoiling them. He taught his grandson Wayne how to shoot a bow and many different guns. He taught him to fish and drive a go cart and 4 wheeler. He taught him about football and to chop wood. They were always talking about hunting, fishing, or the military. He taught his grandson Jhett how to fish and shoot and drift on the go-cart and taught him about tools and fixing cars. His granddaughter Peyten had him wrapped around her finger. She would say grandpa we need to take a drive, which was code for shopping and ice cream. He taught her that they could have secrets together, and she could not tell her parents. It took a couple of years for Peyten to learn to keep her lips sealed. He taught his grandson Jordan how to bait a hook and drive a car. He truly was the best grandpa.
He loved deep sea fishing, always looking to catch the big one. He loved Nascar. Racing was in his blood. He shared this love with his son Brain taught him to race at age 14. He loved to go fast. Together they shared the love of racing. He loved hunting and camping and spending time outdoors. He loved the Jackson and the Teton's. Seeing the Tetons before he past was something he wanted to do and ride the sleigh through the elk refuge. We made that happen and it was a good day.
He loved his family and friends. He loved spending time with his brothers and sisters. They would go hunting or fishing and have family BBQ's. He also loved his "adoptive family" in Iowa. Spending time and being part of their family meant the world to him.
He is preceded into death by his parents Thomas and Violet Welch.
He is survived by Elaine Welch; daughter Dawn (Rusty) Thompson, Casper, WY; daughter Sheri Helms, Grand Blanc, MI; son Brian (Arrin) Welch, Casper, WY. Grandsons Jordan Helms, Wayne Thompson, Jhett Welch, and granddaughter Peyten Welch. Sister Patricia Campbell, brother Ron (Nancy) Welch; brother Kevin (Pat) Welch; brother Perry (Diane) Welch; sister Paula Welch; and brother Todd Welch; and many nieces and nephews, cousins, and very close friends and his beloved dog and companion Robin.
Forever loved. Forever in our hearts. Will be missed beyond words. Beloved Dad, Grandpa, Brother, and Friend.
---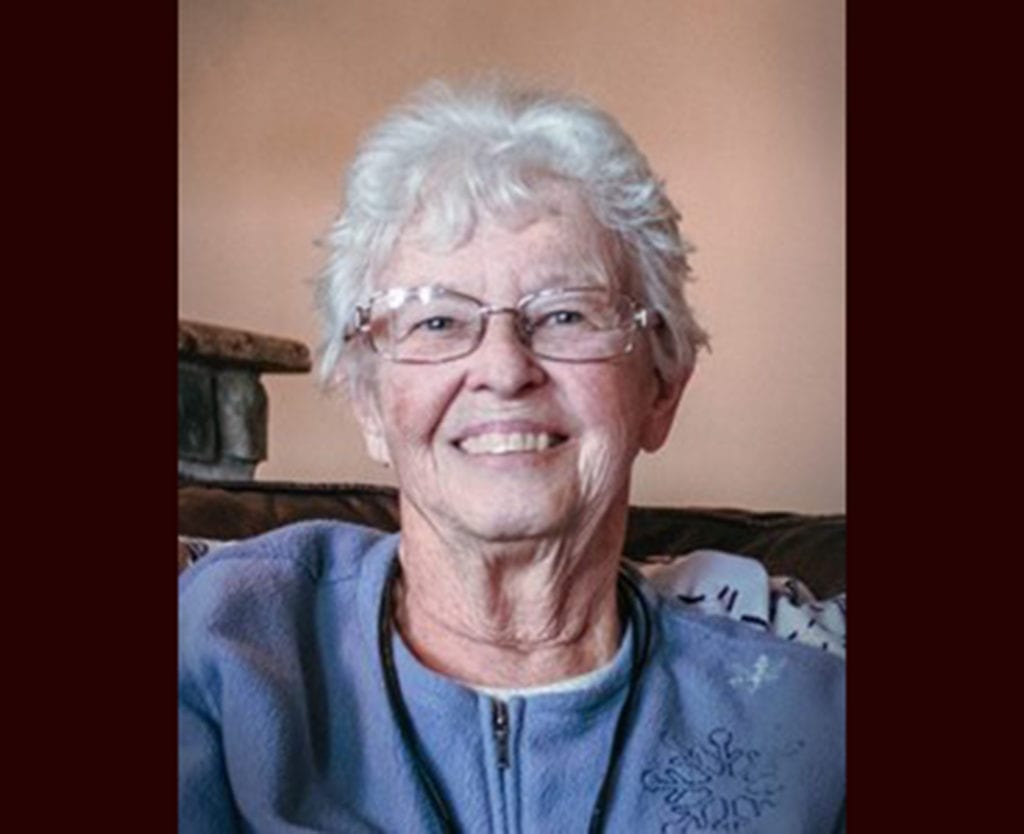 Kay H. Lebert: 1938 – 2021
Kay H. Lebert, 82, of Salina, Kansas passed away Friday, January 8, 2021 in Casper, WY. She was born on Nov. 4, 1938 to Robert and Ruth Armstrong in Hedville, KS. Kay graduated from Hedville High School and then briefly attended school at Marymount College. Kay met the love of her life, William A. Lebert, they married in 1958, and together they had two children, Rodney and Susan. Kay became a stay at home mother until her children were grown. She achieved her dietician certification and worked for the public school system and hospitals in Kansas. Kay went back to school and received an Associates Degree.
After a large storm in 2001 that destroyed their home, the couple relocated to Esterbrook, WY where they stayed until health problems forced them off the mountain.
Kay is survived by her husband, William; children, Rodney (Lori) Lebert of Douglas, WY and Susan (Larry) Aiken of Lawrence, KS; grandchildren, Cody Lebert, Ryan Lebert, and Jacob Aiken; sisters, Mary, Jenny, Betty, Charlene; brothers, Bobby and Joe; numerous nieces, nephews and other relatives.
Preceded in death by her parents and sisters, Elaine, Shirley and Fern.
A visitation and funeral service will be held in Salina, Kansas with burial at the Prairie Mound Cemetery.