CASPER, Wyo. –
Roger Lynn Strom: October 12, 1955 ~ January 5, 2021 (age 65)
Roger Lynn Strom passed peacefully on January 5th, 2021 in Salt Lake City, Utah from an unexpected, catastrophic, brain hemorrhage. In his last moments he was comforted by his wife and kids, listening to their favorite love songs. Born on October 12, 1955 in Chadron, NE, he was the youngest son to Betty Tarquis (Strom) and Dale Strom. He grew up in Chadron and graduated from Chadron High School in 1974. He married his first wife, Deana, and they welcomed their son, Randy. Years later he divorced Deana, but his love story did not end. He moved to Casper from Nebraska and met Susie Litzinger. He remarried in 1989. Roger and Susie then had three wonderful daughters, Nickole, Samantha, and Alexis. They lived their many happy years in Casper, Wyoming,
He spent his 45 year career selling industrial electrical supplies working for various companies – Roberts Electric (Chadron, NE), Modern Electric (Casper, WY), Zimmerman Electric (Scottsbluff, NE), Ryall/Rexel (Casper, WY). He retired in July of 2019, but met and developed many friendships in his time traveling the state of Wyoming. Roger was a great provider for his family and spent many weekends next to a football field, wrestling mat, track, or volleyball court. He loved spending time with his family at the lake, reading books, working in the yard, watching a good movie, having backyard beers or driveway drinks with his "drinking problems – Nick, Sam, and Lex." Roger sought to give his family his time and his best self. He was a loving son, brother, husband, father, uncle, grandpa, friend and Dude to many. He will be missed and never forgotten.
He is preceded in death by his parents, his father in law, and brother in law. Roger is survived by his wife and forever love, Susie; his son, Randy (Hilary), of Gering, Nebraska; his daughter, Nickole, of Casper; his daughter, Sammi, of Casper; and his daughter, Lexi (Trent), of Casper; his grandchildren, Emma, Ella, and Evan, of Gering, NE; and grandson, Austin/Little Dude, of Casper. Roger is also survived by his three older brothers and younger sister, along with many nieces and nephews.
Thank you to everyone that prayed and sent well wishes to the family during this difficult time. Roger will be missed by many for the fun loving, caring man that he was. The family would like you to join them for his celebration of life at Highland Park Community Church in Casper, Wyoming on Saturday, January 16, at 10am. A reception will follow at the Casper Events Center in the Summit Room until 4 pm.. Flowers can be sent to the office at Highland Park Community Church. In lieu of flowers, a donation can be made in Roger's name at Hilltop National Bank for a charity to be later determined by his family.
---
Reginald Christman: 1938 – 2021
Reginald Christman of Gillette, Wyoming was called Home on Saturday, January 9, 2021 at Wyoming Medical Center in Casper.
Reg was born in Sheldon, ND on March 12, 1938 to Edward and Hannah Christman. He joined three older brothers, Charles, Richard (Dick) and Warren. His childhood was spent on the family farm on the banks of the Red River in Ransom County ND.
Around 1948 the family moved to Casper. In 1957 Reg graduated from NCHS. During his high school years, he was active in ROTC. During that time, he worked as a sack boy at the Westridge Commissary. He also worked for Pacific Fruit and Produce.
After Graduation Reg worked for the Walter Schultz Distributing Company in Casper.
Reg joined the Wyoming National Guard and proudly served for nine years, attaining the rank of Sergeant.
On May 31, 1959 Reg married Valerie Hunter. They later divorced in 1989. From that union, 2 children were born, Lesa (Brian) Klein and David (Tonya) Christman. They gave him three grandchildren Adam (Kelsey) Rennick, Alesa (Eric) Stryker and Parker Christman, and 6 great-grandchildren.
In 1963 Reg joined the Casper Fire Department and after 23 incredible years he retired in 1985. During this time, he worked his way up to the rank of Division Chief. Reg loved being a fireman and all the friends he made during that time. Toward the end of his career, he had the honor of training the next generation in the skills to become firefighters.
Retirement didn't mean rest for Reg. He painted houses and then went to work for Highland Park Community Church as a custodian.
On July 14, 1990 he married Wilma Cepel in Casper. She passed away on April 24th 2001. From this marriage Reg's family grew with three children, LeAnne (Bozz) Bennett, Curtis Cepel and Bruce Cepel. There were three more grandchildren, JoLee (Jason) Krebs, Sarah (Dean) Scoggin and Stephanie Hobson and an additional 6 great-grandchildren.
Reg retired (again) from Highland Park and focused his time on family, fishing and his beloved garden. Many evenings were spent on his back deck watching deer, enjoying the natural beauty created by God and calling friends and family. "Don't let your meat loaf and keep your powder dry" was a favorite saying for Reg.
On June 13, 2015 He married Gloria Solomon in Casper. From this marriage Reg's family grew even more with two children, Kari (Larry) Skalicky and Tanya (Tim) Miller, five grandchildren Nic (Kat) Skalicky, Chris (Ashelie) Skalicky, Brianna (Greg) Green, Faithe (Liam) Dell and Codi Brown, and 5 great-grandchildren.
Preceding him in death are his parents, brothers Charles and Warren, and Wilma.
He is survived and will be greatly missed by his wife Gloria, his brother Dick, his children, grandchildren, great-grandchildren, numerous nieces and nephews and many dear friends.
In lieu of flowers, donations can be made in Reg's memory to the Casper College Foundation for the Fire Science Program. 125 College Dr. 82601.
A Celebration Reg's Life will be held on Saturday, January 16, 2021 at 1:00pm. Newcomer Funeral Home is in charge of the arrangements. Due to COVID-19 restrictions, there will be limited seating in the chapel. A virtual feed will be available on the Newcomer website.
A reception will follow immediately following the service at the VFW, 1800 Bryan Stock Trail.
Private family internment will follow at a later date.
---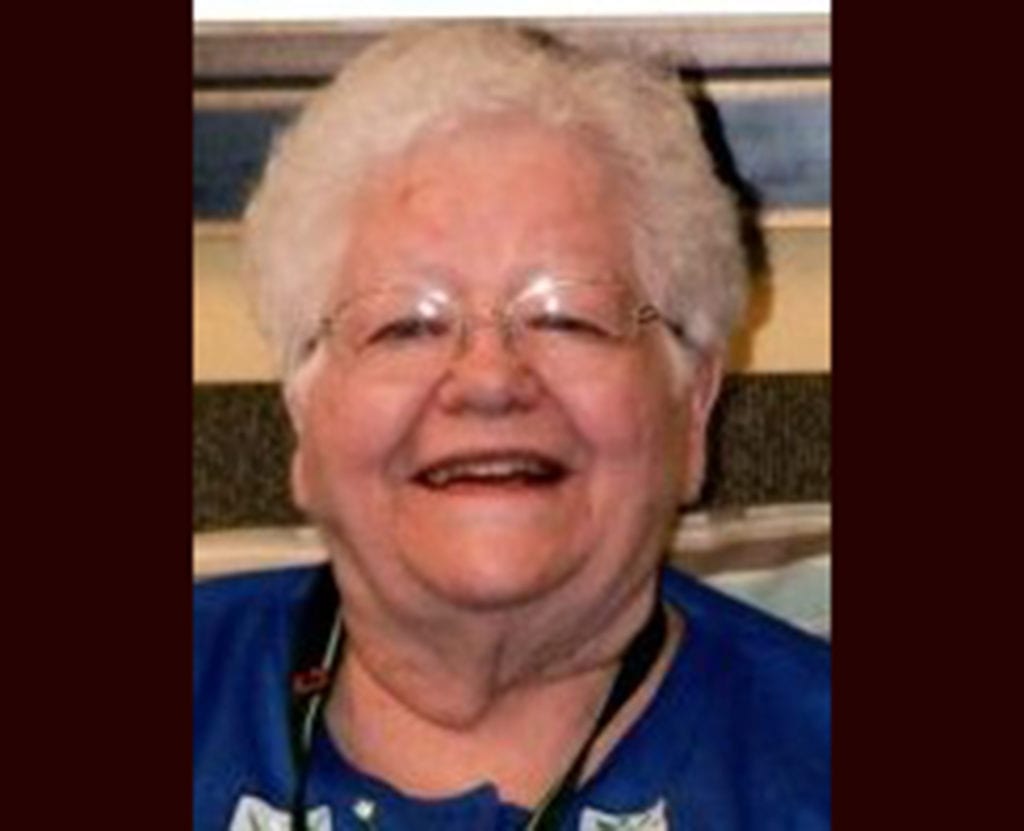 Minnie M. Stevens: April 14, 1927 ~ January 9, 2021 (age 93)
Minnie Mae Stevens, 93, of Casper, Wyoming passed peacefully on January 9, 2021.
She was born in Stuart, Nebraska to Sadie and August Kaiser. She was a long-time resident of Casper,
She was preceded in death by her parents, her husband Treamon "Steve", and son, Dennis. She is survived by her daughter, Colleen; two sons, Phil and Aaron; ten grandchildren and eleven great grandchildren.
She will be interred at Oregon Trail State Veterans Cemetery in Evansville, Wyoming with her beloved husband. A memorial service will be held at a later date.
Arrangements are under the direction of Bustard & Jacoby Funeral Home, 600 CY Avenue, Casper, Wyoming 82601.