CASPER, Wyo. –
Patricia E. "Patty" Skogen: February 23, 1956 ~ February 6, 2021 (age 64)
Patricia Ellen "Patty" Skogen was born February 23, 1956, in Riverton, Wyoming to George and Ellen "Bea" Spiva of Shoshoni, Wyoming. The family moved to Casper in 1956, when Patty was 6 months old. She attended schools in Casper and graduated from Natrona County High School in 1974. Patty worked her lifetime in oilfield service and energy companies. Patty passed away on February 6, 2021 after a two week stay at Central Wyoming Hospice and Transitions.
Patty married the love of her life, Craig J. Skogen, on July 19, 1975. To this union was born two children, a son Riley Dale and a daughter Lindsey Janette. She was a proud and loving wife, mother, and Nana who was always known for her loving smile. She and Craig were well known on the dance floor and if it was a good band, they would stay until it was time to help pack out the band's instruments. Patty was always happy to follow her family and support them at rodeos, team ropings, sporting events, or anything they were involved in.
Patty was preceded in death by her father, George Spiva, an infant sister, Norma Kay, and her grandparents. Also, her father-in-law, M.J. "Scoop" Skogen, and mother-in-law, Ruby F. Skogen.
Patty is survived by her husband of 45 years, Craig J. Skogen, son Riley Skogen of Casper, and daughter Lindsey Bowman (Jason) of Kirby, Wyoming. She is also survived by her mother, Ellen "Bea" Spiva of Casper, Wyoming, sister Linda Bessler (Bud) of Worland, Wyoming, brother George Spiva (Debbie) of Casper, Wyoming, grandchildren Gracie Mae Skogen, Kynzie Belle, Kylie Janette, Kayden Craig, and Kimber Julian Frederick, Oakley, Kamry, Jason Jr., and Kadance Bowman. She also leaves behind numerous brothers and sisters-in-law, several nieces and nephews and great nieces and nephews. We would also like to include her Central Wyoming Hospice and Transitions family who has helped care for her over the last 3 years at the family's home.
Services will be on Friday, February 12th, 2021 at 2pm at College Heights Baptist Church, 600 West 21st St, Casper, Wyoming 82601 and a public visitation will be held Thursday, February 11, 2021 from 5:00 p.m. to 8:00 p.m. at Bustard & Jacoby Funeral Chapel. Interment will follow her services at Memorial Gardens Cemetery. The family would appreciate any donations in Patty's name to be made to Central Wyoming Hospice and Transitions, 319 South Wilson, Casper, Wyoming 82601.
Arrangements are entrusted to the care of Bustard & Jacoby Funeral Home, 600 CY Avenue, Casper, WY 82601. 
---
Rosemary Stairs: December 17, 1939 ~ February 5, 2021 (age 81)
Rosemary Stairs (81) passed away peacefully, encircled by family on February 5, 2021 at Life Care Center in Casper, Wyoming. She was born in Douglas, Wyoming, December 17, 1939 to Lester W. and Rose Johnson. She grew up on the Morton Ranch, just outside of Douglas, where her father worked as a ranch hand and mechanic. In her early years, the ranch was very isolated, and the family made it to town once a week with a stop at the library. She developed a love of reading and doing crafts. She started elementary school at a two-room school in Orpha. After three years there, she continued school in Douglas graduating from Converse County High School in 1958. She always enjoyed going to her class reunions.
After high school, Rosemary left the rural life to go to Park Business College in Denver, Colorado. While there she met Ronald Clapp; they married, had two children, Regina and Rodney. Their marriage ended shortly after relocating to Evansville where she continued to raise her children in the home in which she would spend the rest of her life. Being a single mom in the 60's was extremely challenging, but she always managed to keep the roof over their heads with her resourcefulness including home cooked meals and sewing most of her own clothes. She was a great mom and always had love and support from her parents and younger brother, Lester W. Johnson, Jr.
Rosemary met the love of her life, Richard L. Stairs (Dick), they married in 1969. However, their family was not complete until their son Richard D. Stairs was born. Together they created a home filled with love, laughter, responsibility, and respect. Her children fondly remember time spent together camping, fishing, traveling, playing cards and games, and eating great food. Rosemary was an example to her children of gentleness, kindness, patience, humility, and contentment.
Using her education from Park Business College, Rosemary worked many years in the insurance industry, including several years as an insurance agent and bookkeeper for Lange's Western Agency. She also had artistic and creative talents that were evident in her many beautiful creations in watercolors, crochet, quilting, sewing, embroidery and ceramics. Her family has received many cherished and beautiful gifts through the years made with her loving hands. She also crocheted afghans for Hospice patients. When her mother became elderly, Rosemary took care of her needs. She loved nature and growing flowers in her yard. She enjoyed the beauty of nature wherever she and Dick would roam.
Her four grandchildren were a source of great joy in her life. Rosemary and Dick were their most enthusiastic cheerleaders. They went to every event they could, including every grandchild's graduation. Being grandparents was the highlight of their lives. The grandchildren remember special times together playing games, crafting, camping, picnics, going to other fun events and of course Grandma's great food! She loved sharing her baked goods.
After retirement Dick and Rosemary became snowbirds wintering at Black Rock RV Village in Arizona. They were now closer to their son, Rodney. He enjoyed the special times they shared in the 14 years they wintered there. They made many wonderful friends from throughout the United States and Canada and had many fun adventures. Traveling was also a great fun, going to South Carolina, Washington D.C., Maryland, and numerous road trips to places near and far with Dick driving and Rosemary navigating. They enjoyed finding great deals at garage sales when at home or traveling where Rosemary would find yarn and cloth for her next project or that novel from her favorite author that her collection was missing.
Rosemary and Dick were married and in love for 51 years. They were a perfect couple and an example of love to all. Rosemary was afflicted with Alzheimer's disease in her later years. Having to move to a nursing home, she and Dick would see each other twice daily. They were fondly known as the Lovebirds of Life Care. The wonderful staff there were Mom's angels.
Rosemary was preceded in death by her loving husband, parents, and brother. She is survived by her children Regina Pacheco, Rodney Clapp, Richard D. and wife Nina Stairs, grandchildren Emily and Dr. Ethan Karp, Matthew Stairs, Sean Pacheco and Logan Stairs, sister-in-law Charlene Sanford, Aunt Dorothy Goddard and several cousins, nieces, and nephews.
She attended Highland Park Community Church. A memorial service for Rosemary and Richard Stairs will be announced at a later date.
Arrangements are under the direction of Bustard & Jacoby Funeral Home, 600 CY Avenue, Casper, WY 82601.
---
Lawrence (Larry) O. Welty: 1932 – 2021
Chugwater – On January 8, 2021, Lawrence (Larry) O. Welty passed away peacefully at the Platte County Legacy Rehab in Wheatland WY of heart failure.
Larry was born in Chugwater, WY on April 15, 1932 to Merlin and Shirley Welty. He graduated from High School in Chugwater, class of 1950, where he met his wife Alma M. Jenkins. 
At the onset of the Korean War Larry joined the Air Force and served in Clovis, NM. The WY Air National Guard called him and he moved to Casper, WY where he worked for 21 years for the WY Air National Guard and retired a Chief Master Sergeant. 
Larry then worked at the Exxon Highland mine as a heavy equipment mechanic, then Engine Service in Casper. He moved to Phoenix AZ and worked at Lockheed and later Dyne-Air fuel service at Phoenix Sky Harbor airport for the next 20 years. 
He retired and moved back to his home town Chugwater where he enjoyed fishing and hunting in WY. He was a member of the Masonic Lodge #23, the Shriners and American Legion Post #75. He was also a longtime member of the Chugwater Museum and Chugwater Historical Unity Group. He was a member of the Methodist Church in Chugwater.
Larry was preceded in death by his wife Alma and his parents. He is survived by his son Lawrence Welty Jr. (Ellen) of Tempe, AZ, and daughter Laura Costy (Louis) of Fort Collins, CO. He leaves three grandchildren and three great-grandchildren. He is also survived by two sisters; Ferol Hitt (Roy) of Wheatland, WY and Audrey Jarvis (David Sneesby) of Casper, WY.
---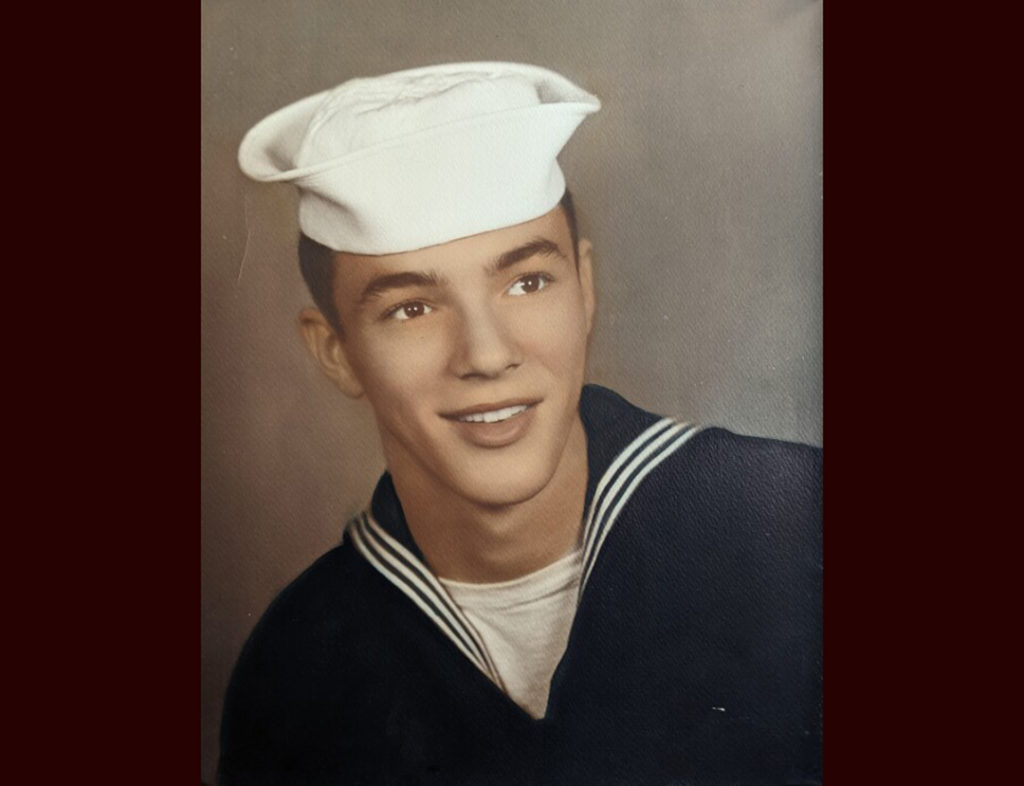 Kirby K. Laughlin: January 1, 1939 ~ February 2, 2021 (age 82)
Kirby Keith Laughlin 82 of Casper died Tuesday February 2, 2021 at the Wyoming Medical Center.

He was born Jan 1, 1939 in Brookville, IN the son of Ernest and Naomi McFadin Laughlin. He married Judy Pryor in 1973 in Springfield, IL. He is survived by his wife,Judy and daughter, Tiffany Laughlin Morgan(Mike) of New Castle, CO. He is also survived by two brothers: Lynn (wife, Lois) Laughlin of Tower Hill. IL and David (wife, Jeanie) Laughlin of Amarillo, TX. He is also survived by several nieces and nephews.

Kirby graduated from Springfield High School in Springfield, IL. He was a member of the Paradise Valley Christian Church and helped in several of their ministries. He played a role in Promise Keepers having brought speakers to Casper besides attending rallies in CO. He was the most generous man, financially supporting many organizations.
He was a proud veteran of the Navy and helped to promote the veteran community in any way he could. His daughter and son-in-law both are veterans of the Navy.
He loved his family and was loved by them. He will be missed by them and the friends who knew him.

There will be a committal service later here in Casper and also in Springfield, IL. In lieu of donations to the family, please donate to the organization his daughter works with called WarriorNOW https://warriornow.org/

Arrangements are under the direction of Bustard & Jacoby Funeral Home, 600 CY Avenue, Casper, Wyoming 82601.
---
William A. "Bill" Lebert: 1936 – 2021
William A. Lebert, 84, of Douglas, Wyoming died Saturday, February 6, 2021. Formally of Salina, Kansas, Born December 26, 1936 to Alvin & Doris Lebert. Bill attended Brookville High School later attended Brown Mackey College of Business in Salina where shortly after he started his long career in financial banking. September 1958 he married Kay Helen Armstrong together they had two children, Susan and Rodney.
In 2001 a large storm destroyed their home in Hoisington, KS, and then the couple relocated to Esterbrook,WY. where they stayed until health problems forced them off the mountain. Bill is survived by his son Rodney (Lori) Lebert of Douglas, WY and Susan (Larry) Aiken of Lawrence, KS, one sister Elizabeth (Jim) Cole of Salina, KS. Three Grandchildren, Cody & Ryan Lebert and Jacob Aiken, several nieces & nephews and relatives.
Preceded in death by his parents and his loving wife Kay.
A visitation and funeral services will be held in Salina, Kansas with burial at the Prairie Mound Cemetery.