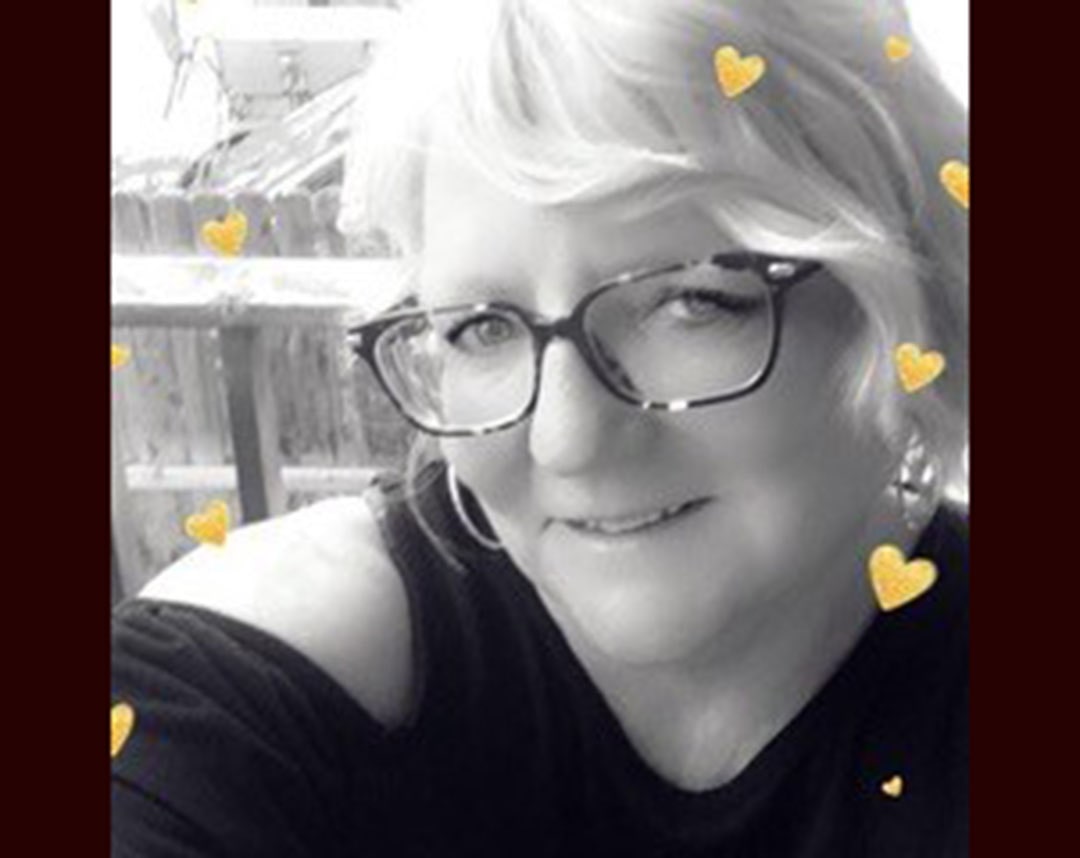 CASPER, Wyo. –
Darlene Lowndes Baker: 1966 – 2021
Darlene (Lowndes) Baker, 54, of Rock Springs, Wyoming
Article continues below...
Darlene Lowndes Baker (Donk or Dar to her family and friends) who loved to be called "momma" by her children departed her loving family on February 26, 2021 at her home in Rock Springs, Wyoming.
Darlene was born March 26, 1966 in Casper Wyoming to Edward and Vivian Lowndes. Darlene attended Kelly Walsh High School and graduated in 1985. She also attended Sundance High School for a short time. Everywhere Darlene went she developed lifelong friendships with whomever she encountered.
Darlene attended college at the University of Wyoming for her bachelor's in education. She then completed her master's in education. She taught middle school in Glenrock Wyoming and then moved to Rock Springs as curriculum director for the Sweetwater School District and the last five years has been teaching grade school. She was so proud of her National Board of Certification in Teaching. Teaching children was her passion and she helped so many children throughout her career. As a teacher she was known for her radiant personality and her passion for teaching.
She was an amazing artist and loved painting her custom artwork and spending as much time as possible with her grandchildren.
Darlene is survived by her three children, Mackay (Samantha) Green, Tyler Green and Seth Green. Her grandchildren Mersayde (14), Mackaylee (13), BrookeLynn (8) and Easten (6) Green. Aside from her children and grandchildren that she loved so dearly she is also survived by her siblings Rick (Mary) Lowndes, Cindy Lara, Eddy Lowndes and David Lowndes. She has ten nieces and nephews: Lacey Johnson, Amber Lara, Trapper Canfield, Bambi Joe Lara, Jake Canfield, , Zac (Ashlee) Lowndes, Eddy Lowndes, Courtney (Joey) Anton, Lindy (Jeremy) Mundorf and Amanda Lowndes along with many great-nieces and nephews.
Darlene is preceded in death by her parents Edward and Vivian Lowndes and sister Christe Lowndes Canfield.
---
Vincent J Mockensturm Sr.: 1938 – 2021
Vincent Joseph Mockensturm, Sr. died suddenly on February 24, 2021 in Casper, Wyoming. He was 82 years old at the time of his death.
Vincent Mockensturm was born in Toledo Ohio on August 19, 1938 and was the youngest of seven children born to Clement Paul and Eleanora Rohrbach Mockensturm.
He married Joanne Marie Hansen on August 23, 1956 inToledo Ohio. Together they had 4 children and later divorced in 1980.
Vincent moved his family to Casper Wyoming in 1972.
On July 19,1980, Vincent married Delores Kay Wilcox Marts. Together they had Brandon Joseph Mockensturm.
Vincent and Kay moved their family to Pocatello, Idaho and later returned to Casper in 1992.
Vincent found great pleasure in fishing, golfing, drinking Budweiser with family and friends, making and canning his own hot peppers, and working hard.
He found great joy in reading and every morning he opened the paper to work on a crossword puzzle. Manners, politeness and respect were important to him wherever he went.
Vincent was a career welder working in the mining industry as well as times of self employment. Previous employers include Amoco, Toromont, Casper College and P&H MinePro. He found great satisfaction teaching his welding skills to others and diligently worked every day he was able.
He is survived by 2 brothers: John Mockensturm (Ohio) and Dick Mockensturm (Ohio); his 5 children: Vincent Joseph Mockensturm, Jr. (the late Cynthia); Victor John Mockensturm (the late Debbie); Jeanne Marie Park; Vance James Mockensturm (Valerie); and Brandon Joseph Mockensturm (Nia).
His grandchildren: Sarah Ann Mockensturm Lane (Chase); Jon Michael Mockensturm; Justin Scott Mockensturm (Cierra); Hannah Rae Mockensturm; Jacob Wayne Park; Jacquelyn Marie Bawker; Lacey Lynn Mockensturm; Rachel Marie Tobin (JD); Braylynn Mockensturm; and 7 great grandchildren.
He was preceded in death by his parents; his late wife, Kay Mockensturm; Brothers: Raymond Mockensturm and Phillip Mockensturm; His sisters: Theresa Mockensturm and Susan Mockensturm; one grandson, Raymond Mockensturm and his beloved dog Austina.
A gathering for his family and friends will be held at the VFW Hall at 1800 Brian Stock Trail on Saturday, March 20, 2021 from noon to 4 p.m.
---
Donald D. Anderson: 1928 – 2021
Donald Dean "Andy" Anderson, age 93, died peacefully surrounded by family on February 28, 2021, in Casper, Wyoming.
Andy was born on January 12, 1928 in Hay Springs, Nebraska to parents Wallace J. And Myrtle Iva Anderson. He grew up on the family homestead, and was a skilled farmer for the majority of his life, as well as a talented carpenter. He was an accomplished high school athlete, and a star boxer, basketball and football player throughout his high school career. He was also very active in the Pep Club, FFA, and various other groups, where he met his first love, Pat Foreman.
In 1945, Andy enlisted in the Navy to fight for his country in WWII. He was stationed on the LST 229, and spent most of the war in the Pacific Theater, where he was stationed in the motor pool in China. He was also a world class boxer while in the Navy, and no one ever beat him in a match. He returned home from the war on the USS Birmingham, and married Pat in June 1950, and began raising a family in Hay Springs.
The family moved to Douglas WY where Andy accepted the position of Produce Manager in the local grocery store. He then moved with his family to Casper, where he and Pat raised their sons and made many lifelong friends. After Pat's death in 1992, he married Mary Ann Rasmussen, and continued traveling around the country with her until she passed in 2015.
Andy had many hobbies and talents throughout his life. He was a Master Gardener with a wonderful green thumb, and avid trout fisherman, turkey hunter, camper, traveler, horseshoe tosser, woodworker, bowler, and bingo player. He loved discovering new activities, and always enjoyed life to the fullest. He was a social and active man, and made every stranger his friend, and always had a smile and laugh to share with those around him.
Andy was a great family man, loving father, and beloved grandfather. He taught his children and grandchildren so many life lessons and skills, which they will pass on to others, keeping Andy's legacy alive. His family and friends will always remember him as a loving, devoted person, as well as a notorious prankster, jokester, and life of the party. He doted on his grandchildren, and always made sure to give them the greatest adventures. He built them wooden toys, treehouses, and special wood carvings, played all manner of games with them, and always had special treats for them when they came over.
Andy was preceded in death by his parents and siblings, Francis, Myrtle, Charlie, Doris, and Ivan, and is survived by his 3 sons, Jerold (Esther) Anderson of Casper, Garry (Alice) Anderson of Casper, and Andy (Diana) Anderson of Louviers CO, and his grandchildren Tera Anderson of Casper, Casey Anderson of Casper, Dawn Anderson of Casper, Dean (Rachelle) Anderson of Mitchell, NE, Brent (Amy) Anderson of Moorecroft, and Corrine Anderson of Louviers CO, as well as great-grandchildren Kelton, Corbin, Ella, Rebekah, Elizabeth, Jacob, Naomi, and Mary, and several stepchildren and grandchildren.
All are welcome to join the family in honoring this wonderful man. A Celebration of Life will be held 1:00 PM, on March 12th at Boyd Ave Baptist Church.
In Lieu of flowers, the family would appreciate donations to Central Wyoming Hospice, and the Boyd Avenue Church Building Fund. 
---
Marcia Anne Carrell: 1943 – 2021
A celebration service will be held for the life of Marcia Anne Carrell on Thursday, March 11th  at 1:00 p.m.  The service will be held at Highland Park Community Church at 5725 Highland Drive.  
Marcia went to be with his Lord at Wyoming Medical Center on March 4th, 2021 at the age of 77.
Marcia was born two months premature, on December 08, 1943 in Newcastle, Wyoming.  Her first few days were spent in a shoe box, wrapped in a warm blanket on a radiator.  After much prayer, she thrived.  Later in her childhood, she contracted polio and tuberculosis.  And again, she healed and thrived.  
Growing up the child of a cowboy and a one room school teacher, she grew up running through the sagebrush, raising her pet antelope, and playing school.  At the age of 12, Marcia met a skinny boy who loved to fish.  His name was Norm.  She, at first, wasn't interested, but Norm persisted, and she became his girlfriend and then wife on August 29, 1964 in Newcastle, Wyoming.  They celebrated 50 years of marriage before Norm's passing in 2015.
Marcia received her Bachelor's degree in Elementary Education after attending Warner Pacific College, Black Hills State University, and Denver University.  Marcia taught in Cheyenne, Wyoming for several years and then in 1969, Marcia and Norm moved their little family to Casper in response to a compelling invitation that painted a bright future for a small, struggling church.  Through hard work and sacrificial giving, this little group of believers would become Highland Park Community Church.  
She finished out her 32 years of teaching in Casper at Southridge Elementary, Evansville Elementary, and finally Sagewood Elementary.
Marcia's true passion was in missions.  She served on the missions board at HPCC, and traveled to many countries to serve others through missions trips.  Some of her travels included the Philippines, Africa, China, and India.  Marcia loved traveling the world with her husband Norm.  They enjoyed going on cruises, traveling to different countries, and spending time traveling the east coast, during the Fall, watching the leaves turn.  
She was preceded in death by her loving husband, Norman, and her parents Joshua Jay and Freda Bliss and older brother, David.  
She is survived by her children, Heather (Brian) Feraud and Marc, nine grandchildren, and eight great grandchildren (two more on the way).  
In memory of Marcia, donations may be made to Highland Park Community Church Foundation, which provides scholarships and the ongoing improvement of the church campus.
---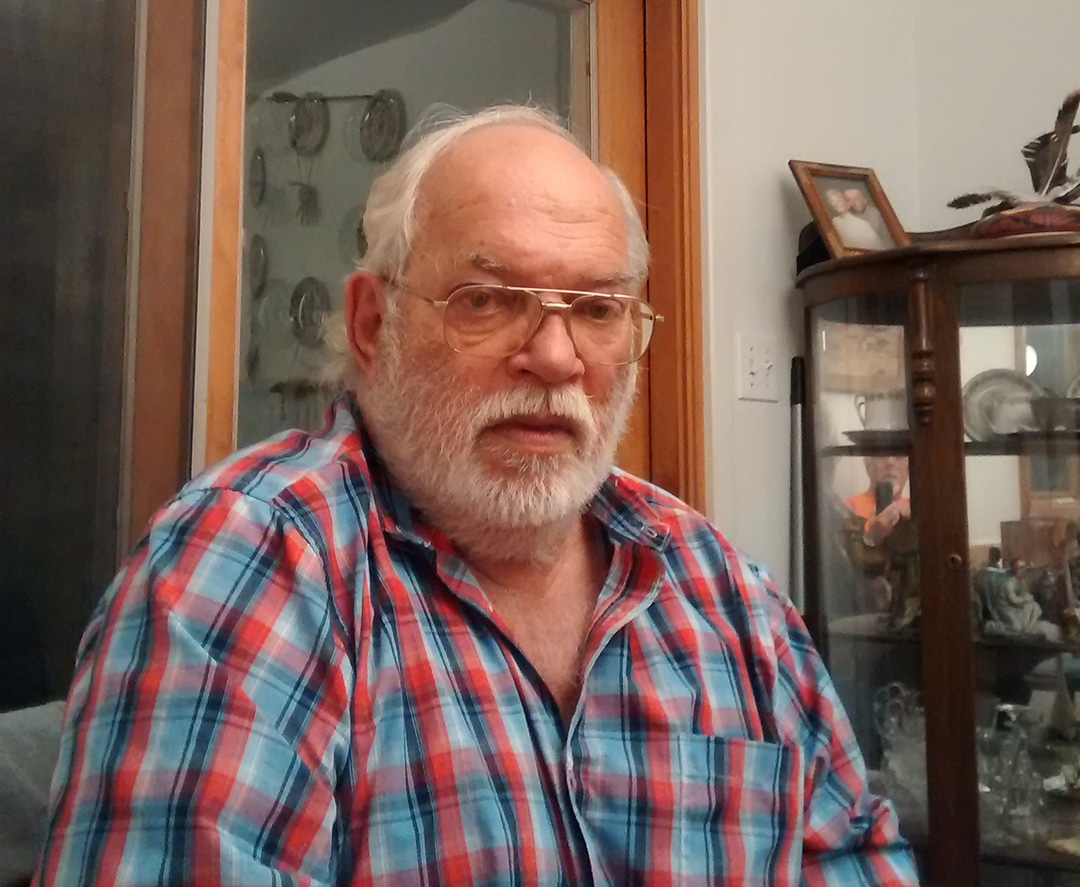 Leroy Homer Coleman: 1944 – 2021
Leroy was the eldest of eleven children born to Loren and Betty Coleman.
 
He began his adventurous life at a young age when he tore an engine down and rebuilt it. He could take a clunker and turn it into a beauty. He loved to drag race and took pride in his ability to win.
 
He loved all things Harley Davidson motorcyles. The wind blowing in his face as he manuevered his Harley across Wyoming and Colorado was the taste of freedom he enjoyed.
 
He drove an 18 wheeler across America and back for many years. After his Semi days were over he worked for several heavy equipment repair shops in Wyoming and Colorado.
 
Leroy married Peggy Stillwell on November 20,1971. They later divorced, but remained friends through out the remainder of his life.
He loved his family and looked forward to coming to Glendo or Alcova Reservoirs for the yearly family gathering.
  
Leroy was preceded in death by paternal Grandparents Fred and Grace Coleman. Maternal granparents Fred and Ora Lebsock, parents Loren and Betty Coleman, nephew Keith Coleman ,and brother Edward Coleman.
  
He is survived by his daughter Michelle Tallon, grandson Sam Coleman , grandaughter Raechel Tallon, and great grandaughter Riley Coleman. Also surviving are brothers Marvin, Steve, Danny, Russ, and Leonard Coleman.
His surviving sisters are Jean Molyneux, Susan Coleman, Debby Dressler, and June Campbell.
 
There will be a family memorial at a later date.