Patrica L. Johnson (1958 – 2021)
Patricia "Patty" Lynn Johnson (Nelson) was a wonderful and loving daughter, sister, mother, grandma, aunt, and friend. She left this world on January 12, 2021, at the age of 62.
She was born to Earling H. and Doris L. Nelson on October 15, 1958, in Casper, Wyoming. One of her fondest childhood memories was spending time with her cousins in Sheridan. She grew up in Casper and attended Kelly Walsh High School where she graduated in 1976. It was there where she met Michael Johnson whom she married in August 1977. Patty and Michael were blessed with 3 children. Christopher, Zabrina, and Andrew were the light of her life. She was a proud mother and found strength in the love she had for them.
Article continues below...
After having her children, Patty made the brave decision to go to college where she achieved her dreams of becoming a nurse. She worked hard to care for her family while going to school and graduated as a RN from Casper College in 1997. Patty was proud of this accomplishment and had a successful nursing career where she worked several nursing jobs throughout Wyoming Medical center, RMID, and GI associates. She spent the remainder of her career doing home health care as a travelling nurse throughout Casper. Throughout her years as a nurse she made many friends among her colleagues and patients. The relationships she was the proudest of and treasured, however, where those she had with her patients. She showed tremendous compassion and was a light in many people's lives.
Throughout her life Patty had many hobbies and took pride in supporting her children and grandchildren. She was truly a jack of all trades. She was a proud hockey mom and Grammy; sporting her Zamboni license plate frame for everyone to see. She was an advocate for MDA (Muscular Dystrophy Association) where she and Andy were featured in the Wyoming MDA telethon for their charity efforts. Patty loved photography and had her own dark room in her home. She kept fish ponds and tanks where she defied the odds and kept many fish alive through the freezing winters. She was a beloved dog mom to several lucky pups over the years. She enjoyed gardening and took pride in her spring flowers and garden vegetables. At one point in her life Patty was even a biker babe and rode her Harley on a trip to Sturgis.
Patty was her family's nurse, therapist, and comedian. She had a genuine sense of humor, and enjoyed making others laugh. She will always be remembered for her famous "goulash" and Freudian slips. Patty will be remembered most, however, for the love she had for her family and friends. She was a fierce advocate for everyone that she knew and loved. In 2011, Patty finally found the love of her life, Rolland Juarez. He blessed her life tremendously and gave her four additional children to love – Cody (Chris), Abby, Leah (Kyle), and Justin (Emily). Rolland stepped in and cared for her, her children, and grandchildren. He was her best friend and showed Patty the love that she needed and deserved. Patty was blessed with several grandchildren whom she adored. Ryan, Daron, Rayden, Hayleigh, and Sorin were the loves of her life. Aside from her children, they were her world. She was the absolute best Grammy and friend to them. They brought a joy to her life that she never thought was possible. She was their fierce protector and could calm them and comfort them in a way that nobody else could.
Patty is survived by her fiancé, Rolland Juarez of Casper, WY; children, Christopher (Caleigh) Johnson, Zabrina (Doug) Johnson, and Andrew Johnson of Casper, WY; grandchildren (named above); sister, Katherine (Doug) Holt of Las Vegas, NV; brothers, Mark Nelson and Steve (Jan) Nelson of Casper, WY; brother-in-law, Randall Roper of Tooele, UT; nieces, Tiffany (Donnie) Morgan of Casper, WY, Sarah Saldivar of Tooele, UT, Robin Anderson of Casper, WY, and Amy and Ella Nelson of Casper, Wy; nephews, Cody (Laurel) Davies, Nash Nelson, and Noah Nelson of Casper, WY; aunt, Laurel (Roger) Rainer of Forest Lake, MN; several great nieces and nephews, cousins, and friends.
Patty is preceded in death by her father, Earling H. Neslon (1986); mother, Doris L. Nelson (2018); sister, Rita A. Roper (2003); niece, Tamera D. Trimble (2019); great niece, Kellie Walbridge (2016); and many aunts and uncles.
Please join us in celebrating Patty's life. Services will be held on May 15, 2021 at 10:00am at Highland Park Community Church in Casper, Wyoming.
---
Robert L. "Bob" Pettigrew, Jr. (1923 – 2021)
On Thursday, March 25, 2021 Robert L. Pettigrew Jr., loving husband and father of two children, passed away peacefully. Bob was born on December 9, 1923 in Brunswick, Georgia to Robert and Mary Pettigrew.
He attended the Virginia Military Institute and graduated from Cornell University with a bachelor's degree in civil engineering in 1944. Bob proudly served as a United States Marine during World War II and was recalled as an officer trainer for the Korean War. Bob had a rich career in many areas including uranium exploration, real estate development, and President and chairman of Western Oil and Tool Manufacturing Company (WOTCO) in Casper Wyoming. Bob served his community in numerous ways, including as a city councilman for the City of Casper from 1973 – 1977 and as the mayor of the City of Casper from 1975-1976.
Bob served on numerous boards and committees throughout his life and was named Wyoming Small Businessperson of the Year in 1987. Bob had a passion for learning, traveling, music, and caring for others. He was compassionate, kind, and a friend to everyone he met.
Bob was preceded in death by his father, Robert; mother, Mary; daughter, Karen; and grandson, Jason. He is survived by his wife, Juanita; son, Rob; grandkids, Donnie, Maddison, and Raylyn; along with a multitude of great grandchildren, nephews, nieces and other family members.
A funeral service will be held 1:00 PM, Thursday, April 1, 2021 at Newcomer Casper Chapel with Military Honors. A private graveside will be held at Highland Cemetery.
---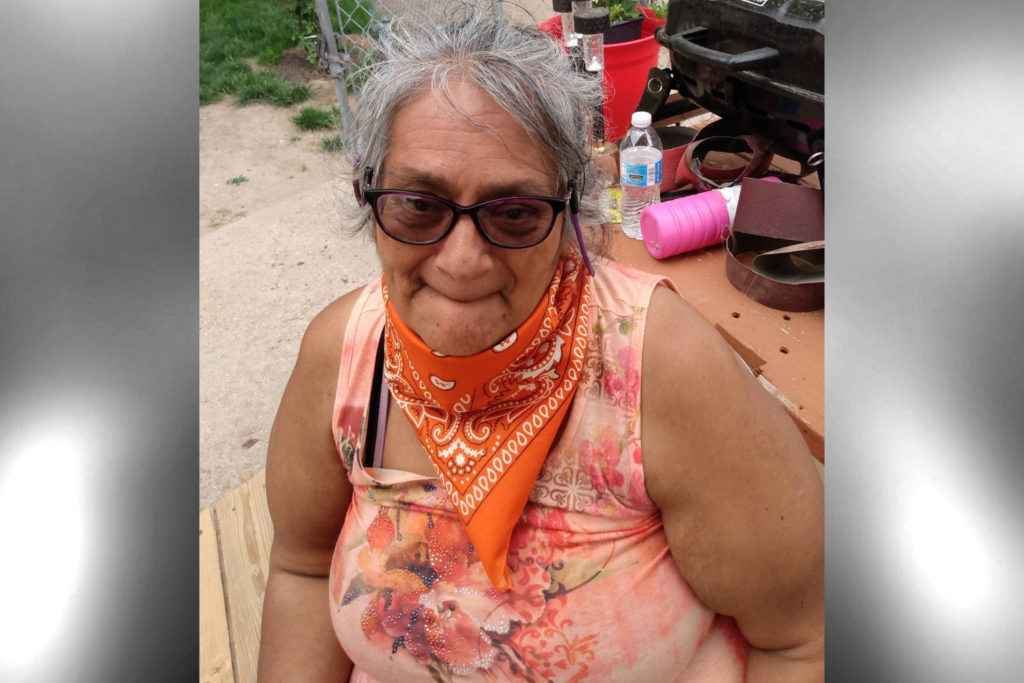 Joan Rodriguez (3/23/1958 – 03/21/2021)
Joan 62 of Torrington, Wy passed away suddenly Sunday March 21,2021 at Granite Rehabilitation in Cheyenne.  
She was born March 23, 1958 in Douglas, Wy to Ezekiel & Jennie Rodriguez.
She enjoyed gardening and doing puzzle books and was an active member of the church, and she loved her some Elvis Presley.
Joan was preceded in death by her father Ezekiel, brother Ezekiel Jr, sisters Caroline Hope, and Pauline. She is survived by her mother Jennie, her brother Richard  (Myalee), of Douglas, her twin sister Roseann  (Chris) Williams  of Appling, Ga. Her sisters Tap & Theresa Rodriguez of Torrington & Mary (Eric) Borrego of Denver, co.
Joan will be missed very much and will always be in our hearts.