CASPER, Wyo. –
Dennis Raymond Kremer: 1955 – 2021
Dennis Raymond Kremer, 65 years of age, of Casper, Wyoming passed away and went to be with the Lord and family, on April 04, 2021.
Article continues below...
Dennis was born to Robert and Blanche Kremer on September 13, 1955 in Douglas, Wyoming. He received his GED after attending Natrona County High School. He then went on to marry Deborah on April 12, 1980.
They spent 40 blessed years together.
He worked for Wotco as a welder for 25 plus years. He loved fishing, camping, and hunting with friends and family. He was a kind, lovable, and generous soul to everyone who knew him. He made everyone feel welcomed and comfortable in his presence.
He is survived by his spouse Deborah. His brother, Richard Carpenter and wife, Joyce Carpenter and nephew, Scott Carpenter. His Brother-in-law Charles Coleman and wife Ellen Coleman, and niece, Kimberly Coleman. His Brother-in-law, Charles Carroll and wife, Patricia Carroll and Nephews Benjamin and Paden Carroll.
He was preceded in death by his Mother, Blanche Kremer and Father, Robert Kremer. As well as his Son, Jesse Foster Kremer.
In lieu of flowers, donation can be made in Dennis' honor to Central Wyoming Hospice. The family would like to express their appreciation for all the hard work and dedication that they continuously give to the families of Central Wyoming.
Dedicated to Dennis from his loving wife:
Into a Brighter Day
There is no night without a dawning, no Winter without a Spring, and beyond death's dark horizon our hearts once more will sing. For those who leave us for a while have only gone away. Out of a restless, careworn world into a brighter day where there will be no partings and time is not counted by years. Where there are no trials or troubles, no worries, no cares and no tears.
Dedicated to Dennis from his family and friends:
To a blessed soul, never forgotten. Always in our hearts, prayers, and memories.
---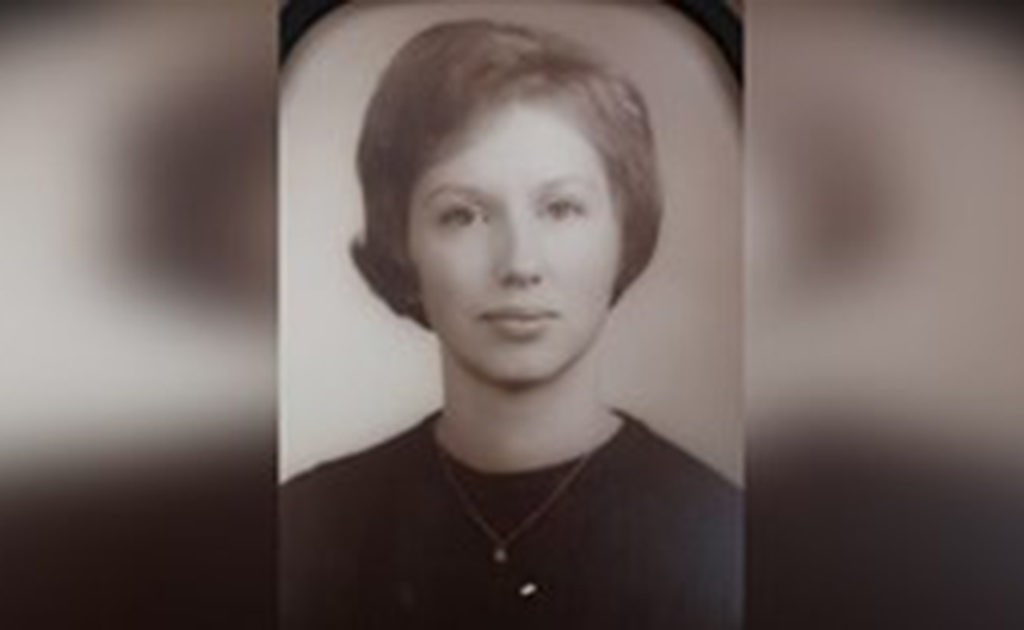 La Veta Marie Reid (nee' Routh) was born March 19,1943 in Muskogee, Oklahoma to Raymond Routh and wife Esther (nee' Graves). She passed away Sunday, January 03, 2021 in Washington, Missouri at the age of 77 years.
La Veta grew up in Troy, Overland Park, Herrington, Kansas, and graduated from Baldwin High School in Baldwin City, Kansas. She continued her education at Evangel College (now Evangel University) where she completed a Bachelor's Degree in Education. She became a school teacher and later furthered her education at Northern Arizona University where she completed a Master's Degree in Education.
La Veta was united in marriage to Richard Reid on December 23, 1968 in Tucumcari, New Mexico. The couple made their home at Tohatchi, New Mexico on the Navajo Indian Reservation where they both worked as school teachers. The couple was blessed with one daughter, Esther, and La Veta became a homemaker to spend time with her daughter.
The family moved to Missouri in 1978. In 1980, La Veta again answered her calling to teach and took a teaching position in Neosho, Missouri where she worked until retirement in 1984.
La Veta was a member of Life Stream Church in Washington, Missouri until her recent move to Wyoming. She loved to read the Bible, give to charities, and spend daily time in prayer. La Veta enjoyed spending time with her family members, especially her grandchildren in her later years. She often spent her free time working on a variety of crafting projects, crocheting, and doing needlework. In 2018, La Veta published a children's book as an anonymous author (Ateval Dier) titled Miss Sillyworth What will she do next? At the time of her passing, she had several other publication projects in the works.
La Veta was preceded in death by her parents and parents-in-law; two sisters-in-law, Kenna Routh and Reba Cherry; and one brother-in-law, Gene Ellis.
She is survived by her beloved husband of 52 years, Richard Reid; one daughter Esther Hemmer and husband Christopher of Washington, Missouri; two grandchildren Alexander and Amber Brockman; one sister, Joy Abrams and husband Jim of Fairfield, Ohio; three brothers: Robert Routh and wife Trudy of Las Cruces, New Mexico, David Routh of Ironton, Missouri, Dean Routh and wife Becky of Augusta, Kansas, three sister-in-laws: Ethel Ellis of Midlothian, Texas, Clora Reid of Wichita, Kansas, Barbara Burns of Roswell, New Mexico; one brother-in-law Glen Reid and wife Priscella of Plano, Texas; along with nieces, nephews, other relatives, and dear friends.
Funeral services were held Thursday, January 07, 2021 at 12:00 P.M. at Oltmann Funeral Home in Washington, Missouri with Rev. Justin Henning and Rev. Paul Scheperle officiating. A private burial will be held on May 14, 2021 at the Reid Memorial Family Cemetery in Casper, Wyoming.
Memorial donations may be made in honor of Mrs. La Veta Reid to the American Heart Association. The Reid family was served by Oltmann Funeral Home in Washington, Missouri and Newcomers in Casper, Wyoming.
---
LeRoy S. Sandau: December 12, 1936 ~ April 2, 2021 (age 84)
LeRoy S. Sandau died at home at the age of 84 years young on April 2, 2021. LeRoy was born to Emanuel and Margaret Sandau on December 12, 1936. He was one of eleven children raised in and around Beulah and Zap, N.D. He enlisted in the United States Army in 1955 and completed his basic training at Fort Chaffee, Arkansas and the remainder of his enlistment he served his country in Korea.

In 1957 he moved to Poplar, MT to work for Western Oil Well Service and this is where he met his soon to be wife, Sharon Moran. They were married December 31, 1960. LeRoy moved around the oilfields of the west with his family in tow, until November 1970 when he went to work for Black Hills Oil Marketers as a mechanic in Gillette WY. He worked his way from mechanic to District Foremen of BHT's Gillette operation.

In 1980 the Williston Basin oil boom was in full swing and BHT's fleet in Watford City, ND was expanding at a rapid rate. They needed a special man that knew maintenance and trucks. LeRoy was called upon to fill those shoes. Through his leadership the fleet ran smoothly and he helped design, oversee construction and move into a new facility on the East side of Watford City.

In 1988, LeRoy was once again called to take over a key position for BHT. He moved to Casper, WY as Superintendent of Maintenance for all of BlackHills Trucking's Equipment where he oversaw the smooth blending of BHT and Getter Trucking Maintenance departments. He was a credit to the True Companies. Loyal, honest and straightforward. Retiring in 2002 you could find Leroy working on cars and occasionally strumming a guitar.

LeRoy is survived by his wife of 60 years, 3 daughters Vickie (Randy) Haynes of Gillette and their children, Jennifer, Michael, Mason, Desiree & Jillian and 9 great grandchildren. Brenda (Jim) Clifton of Fargo and their children, Brandon, Chelsea, Alex and Christian. Sherri (Dave) Rumminger of Castle Rock and their son Ben. Two Brothers Gordon (LaVonne) Sandau of Bismark, ND and Vern (Diane) Sandau of Billings, MT.

Services will be held at Prince of Peace Lutheran Church, 2300 E. 15th St., Casper, WY on Friday, April 9, 2021 at 2:00 p.m..  Memorial contributions may be made to Prince of Peace Lutheran Church, 2300 E. 15th St. Casper, WY 82609.
---
LaVonne Mae Coventry: April 26, 1941 ~ April 2, 2021 (age 79)
LaVonne Mae (Papstein) Coventry, 79 of Casper, Wyoming went home to the Lord on April 2nd, 2021, while being cared for by the Angels of Central Wyoming Hospice and Transitions in Casper, Wyoming.
LaVonne was born in Carroll, Nebraska to Henry Herman William and Emma Hulda (Hank) Papstein on April 26, 1941. She attended Norfolk Senior High in Norfolk, Nebraska and graduated in 1959. After graduation, she moved to Columbus, Nebraska and worked at Dale Electronics where she made coiled wire parts for Minuteman Missiles. She married Ronald Kenneth Coventry on April 19, 1964 and they had two sons. In 1967, the family moved to Kearney, Nebraska and lived on a small farm for 5 years, then moved to Ft. Morgan, Colorado. In 1978 they made their final move to Casper, Wyoming, where they enjoyed several wonderful years. LaVonne and Ron were married for 20 years until Ron's passing on October 19, 1984.
In Casper, LaVonne worked at Gibson's Discount Center, the Title Department at the Natrona County Court House, and she ended her employment career after retiring from Norwest/Wells Fargo Bank. She enjoyed reading, crocheting, playing cards, and playing board games. She especially loved her daily walks followed by a good cup of coffee at McDonalds and conversation with her delightful group of Casper friends. She was admired and loved by everybody she met; her family is certain this was due to her sweet disposition, curious mind, kind spirit, and fun-loving personality. There was never a dull moment when LaVonne was present. She brought much joy, laughter, and love to every occasion which is why she will be dearly missed.
LaVonne was baptized on June 26, 1941 in the Trinity Lutheran Church, Carroll, Nebraska, and she was confirmed on March 25, 1956 at Mt. Olive English Evangelical Lutheran Church, Norfolk, Nebraska. She was baptized again on May 12, 2002 in the Christian Church of Vista West, Casper, Wyoming. She grew up in a Christian home and her faith was always a priority in her life. She loved participating in Bible studies, Sunday services, and reading God's word. She was a member of Paradise Valley Christian Church for the last 13 years. Her faith saw her through two cancer diagnoses (Lymphoma March, 2016 and Acute Myeloid Leukemia February, 2021) until God called her home.
LaVonne is survived by her sons, Kenneth Coventry & Bryan (Shelly) Coventry both of Casper, WY, her step-son, Joe (Brandi) Coventry of Cedar Crest, NM; brothers, Gus (Kay) Papstein, Virgil (Jan) Papstein, Johnny (Helen) Papstein; sisters, Marie (Don – deceased) Haferman, Stella (Randy) Denbo; grandchildren, Madison (Jared Carlson, Fiancé) Coventry, Sage Coventry both of Casper, WY, and Stella Coventry of Cedar Crest, NM, as well as numerous nieces, nephews, and extended family. She is preceded in death by her husband Ronald Kenneth Coventry, brother Gus Papstein, and her parents Henry and Emma (Hank) Papstein.
LaVonne leaves a legacy of love, friendship, kindness, and hope. She was a beloved wife, mother, grandmother, sister, aunt, and friend to all. She will be greatly missed, and she will remain in our hearts until we meet again. Well done, good and faithful servant. You have fought the good fight, you have finished the race, and you have kept the faith!
A memorial service will be held at 11:00 AM on Saturday, April 10th, 2021, at Paradise Valley Christian Church in Casper, Wyoming. A gravesite memorial and inurnment will be held at Inman, Nebraska cemetery at a later date. Arrangements are entrusted to Bustard & Jacoby Funeral Home, 600 CY Avenue, Casper, WY 82601.
In lieu of flowers or memorials, donations may be made to Central Wyoming Hospice and Transitions, 319 S. Wilson, Casper, WY 82601. The family wishes to extend their gratitude to Central Wyoming Hospice & Transitions, Wyoming Medical Center, Rocky Mountain Oncology, Dr. Joseph Rosen and staff.
Arrangements are entrusted to the care of Bustard & Jacoby Funeral Home, 600 CY Avenue, Casper, WY 82601.