CASPER, Wyo. –
Robert Lee Saunders: 1962 – 2021
Services for Robert Lee Saunders will be conducted at College Heights Baptist Church at 1.00pm on Saturday May 8th, 2021, by Pastor Mike Cooper.
Article continues below...
Robert died April 28th, 2021 in his home from long term health issue. He was born August 8th, 1962 in Lemesa TX, the son of William "Bill" Saunders and Mary "Stump" Delarosa.
Robert worked in the oilfield for 35 years until a work injury sent him back to school where he graduated from Casper College with a degree in Extractive Resources Technology in 2013. In 1993 he met Judy (Reed) Saunders and became an instant Father and Grandfather. After a brief intermission Robert and Judy married in August of 2007 and continued to enjoy their ever-growing family.
Robert was proceeded in death by his Grandparents William and Rachel Saunders (Pappaw and Mammaw), his parents William "Bill" Saunders and Mary "Stump" Delarosa, two brothers David Saunders and Bobby Lewis "Little Bobby", and his granddaughter Ebony Lee Fay.
Survivors include his wife Judy Saunders of Casper WY, his son (grandson) Jovaunte Gordon, three daughters Christina Fay, Becky Leaf, and April Gordon all of Casper WY. His grandchildren Destiny (Fay) Smith, Denny Fay, Devon Fay, Cameron Leaf, John Leaf, Seanna Leaf, Ariona Leaf, Jazmine Leaf and Ashton Coffey. His great grandchildren Matthew Smith, Mayhem Smith, Elye Leaf, Sammy Leaf, and Magdalyn Leaf all of Casper WY. Two aunts Lawanda Baker "Aunt Jay" of Levelland TX, Joquetta Warner "Aunt Jay" of Belton Tx. Two sisters Joanna Gooding of Longview WA and Robin Ford of Sherman TX. Four brothers Junior Delarosa of Deer Park AL, WD Saunders of Whitney TX, Darrel Saunders of Karen TX, and Bobby Saunders of Saint Johns FL, as well as countless cousins, nieces, and nephews.
---
Donald Erwin Korn: 1930 – 2021
Donald Erwin Korn was born November 13, 1930 to Mathies and Hattie (Rohde) Korn in Wauwatosa, WI. He attended a country school from second through sixth grade outside of Milwaukee, WI. His family lived in West Alice during this time. They then moved to their relative's homestead south of Gillette, WY. In 1942, the family moved to Casper. Donald attended Lincoln Grade School, McKinley School, and Natrona County High School. His family then moved to Glenrock in 1947. Don graduated from Glenrock High School in 1948. He worked at a bakery for Beech Scholtz from 1946 through 1950.
Don was drafted into the Army in January, 1951 during the Korean War. He served in Germany as a radio operator. During his stay there he was able to travel to Austria, France, Holland, Switzerland, and Eckernforte, Germany where he met relatives who resided there. He was Honorably Discharged and returned stateside in 1952 to Glenrock where he worked at Goff Motor Co. from 1953-1957. He then went to work at Yellowstone National Park from 1957-1958. He also worked for Lincoln Mercury Dealership in 1958.
Don married Jeannette Wickus on June 18, 1958. The couple went back to West Thumb, Yellowstone where Don built bridges. He then went to work for Pacific Power and Light at Dave Johnson Power Plant. He worked there for 30 years and retired as the Foreman Electrician. Don and his first wife later divorced and he married Catherine Bishop November 10, 1976.
Don was a member of Yellow Rocker's Square Dance Club, American Legion, VFW and was a charter member of Deer Creek Muzzle Loaders Gun Club. He enjoyed hunting, fishing, traveling and backpacking. He was proud that he backpacked across Wind River Range several times and climbed Gannett Peak. He also visited every state except Hawaii and Maine.
He is survived by his daughter's Kim (Ken) Hicks of Glenrock, WY, Susan (Bob) Wegner of Casper, Wy, and Laura (Rex) Parker of Ft. Myers, FL. He is also survived by his step children Chuck Bishop, Leonard Bishop, Cindy Ritter, and Peggy Bishop. He also had many grandchildren and great grandchildren. He was proceeded in death by his parents, his brother Raymond Korn, sister Doris Tatro and wife, Cathy.
---
Shawn Eugene Pickler: 1959 – 2021
It is with great sadness that we share the passing of Shawn Eugene Pickler, Sr. He was the third of six children born to Eugene Bennett, and Marcia Eloise Pickler, on November 27, 1959 in Los Angeles, California. He grew up in Norwalk, California going to the beach and surfing. He was a protective older brother, keeping the boys away from his younger sisters.
Shawn was an accomplished and gifted mechanic. He was able to work on and fix almost anything on wheels. He worked as a mechanic in both Flagstaff, AZ, and Worland, WY, where he lived with his wife and family. In his down time, he was a consummate goof-ball, skipping, singing and playing with his kids. He was known for chasing down Ice Cream trucks with his kids and nieces and nephews, as well as fishing, and dumpster diving with them.
Shawn lived the last seven years in Casper, WY with his girlfriend Nickie Bennett.
He was preceded in death by both his parents, and his sister, Deidre Pickler.
He is survived by his children, Devin Terrance Pickler, Shawn Eugene Pickler II, Chinell Monet Pickler and her son, Anthony Kai Garcia. His siblings Jeneene Wickerd, Kim (Ron) Oldham, Alexis (Bob) Hanke, Kevin Pickler, and many nieces and nephews.
He will be missed and remembered for his generosity of spirit and his big heart.
---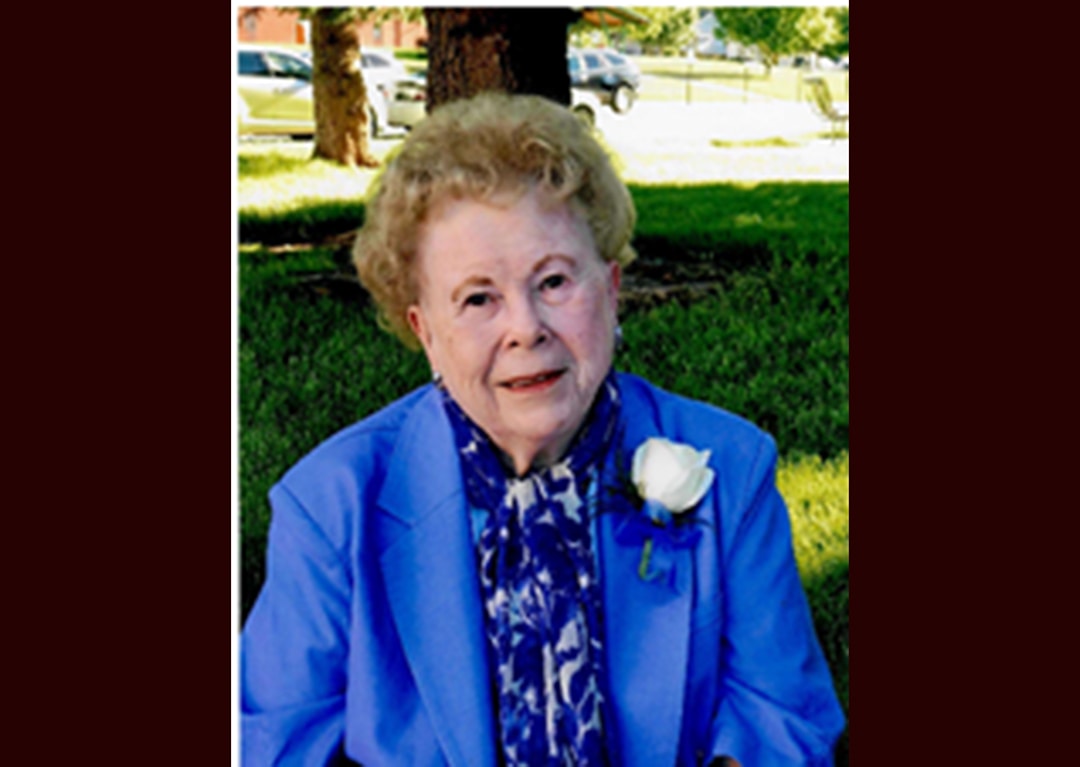 Margaret Mary Hollander: 1927 – 2021
Margaret Hollander was born and raised in Omaha, Nebraska, the eldest daughter of Wayne and Teresa Enarson. She was preceded in death by her brother John Francis and sisters Elizabeth and Helen Claire Christ.
Marg graduated from Holy Names High School and then graduated with a Bachelor of Science i n Nursing from Creighton University's St. Joseph School of Nursing. She was in the US Army's Cadet Nursing program during WWII.
Upon graduation she worked as a hospital surgical nurse before marrying fellow Creighton student, Bill Hollander, upon his graduation from the law school. Bill worked in the growing Rocky Mountain Oil and Gas industry. The Hollanders raised four children – Joseph, James (Suzanne), Jeanne, and John (Kimberly).

She was blessed with two grandchildren, Jack Ryan and Hannah Nicole. Marg kept her children busy. She ferried the children to scout meetings, music lessons, swimming practice, baseball practices and school activities. She never missed an awards ceremony, music recital, ball game
or school play.
Marg was a den mother and adult Campfire leader. Margaret was social, as she and Bill enjoyed Bunko with a neighborhood group. She belonged to a Red Hatter group and worked as an elections monitor.
She and Bill supported Regis High School and Regis University with their time and resources. Marg took art lessons and painted beautiful ceramic pieces.
In retirement the Hollanders enjoyed trips to visit their children in various parts of the country. They shared a pair of Rockies season tickets with several other couples and Marg never missed a Broncos game on TV.
Perhaps her greatest challenge was in supporting Bill in his ten year struggle with Altzheimers. Along with her family and an excellent support network, she faithfully and stoically supported Bill during this difficult process.
The funeral will be held at Joan of Arc Catholic Church, 12735 W 58th Ave, Arvada, CO 80002 in Arvada on May 13 at 1030. In lieu of flowers, please make a donation to the Alzheimer's Association: Colorado Chapter.