Charles G Cline- 4/19/55 – 5/21/21
Charles (Chuck) Gordon Cline was born April 19th, 1955 in Butte, MT to Carolyn and Theodore Cline. He passed at his daughter's home in Polson, MT on May 21st 2021.
He was raised in Butte until he went to live with his dad in Barnwell S. Carolina. Where he met his best friend for life Harold Rick Geddings, who hit him with his car when they were 16. Chuck worked in the watermelon fields, picked pecans and worked at the local grocery store. He and Rick went to vocational school together. Chuck became one hell of a welder.He worked at Allied Nuclear General with his dad and step mother Radean. He later became a member of the Pipe Fitters and Welders Union. Working at Black Butte Coal Company in Point of Rocks Wyoming and then at WOTCO in Casper Wyoming where he retired after 25 years.
Article continues below...
He met and married his beautiful wife Anita Serra in Point of Rocks. They were married at the family cabin on Aug 21, 1985. They would later divorce.
Chuck was a self pronounced master of everything he did. He taught his step children how to hunt, fish, and trap. He would tell the girls that they needed to learn everything so that they never had to count on a man.
He was a self proclaimed rattlesnake wrangler who used said snakes as his alarm system when he lived in Texas. Also an avid outdoorsman, motorcycle enthusiast, rock hound, jewelry maker, wood worker and knew a little about a lot.
He is preceded in death by his father Theodore Cline, his mother Carolyn Harvey, his step father Fred Harvey, Uncle Howard Mayo, Virginia Mayo, James Mayo and Marilyn "Lolita" Martel.
He is survived by his step children Ericca (Kelly) Cinci OH, Eileen (Dave) Polson MT, Melissa (Mark) Seattle WA and Kristopher (Rachel) Oregon WI. His step mother Beatrice Cline KS. His siblings Larry (Kerry) OR, Ray Cline, GA, Mat Cline (Cheryl) TX, Cindy Williams (Ken) SC. step brother Jeff Oswald and Step Sister Jana Oswald both of Kansas . His grandchildren Brittney, Christopher, Mathew, Marisa, Erin, Ean, Traven, Kellen, Morgen, Jessica, Kimberly, Blake, Kyle, Kevin, Kris, Brittney, Andrew and Sam. Three great grandchildren, many other extended family members and friends too many to mention.
A celebration of life will be held this summer along with his mother in Butte MT.
---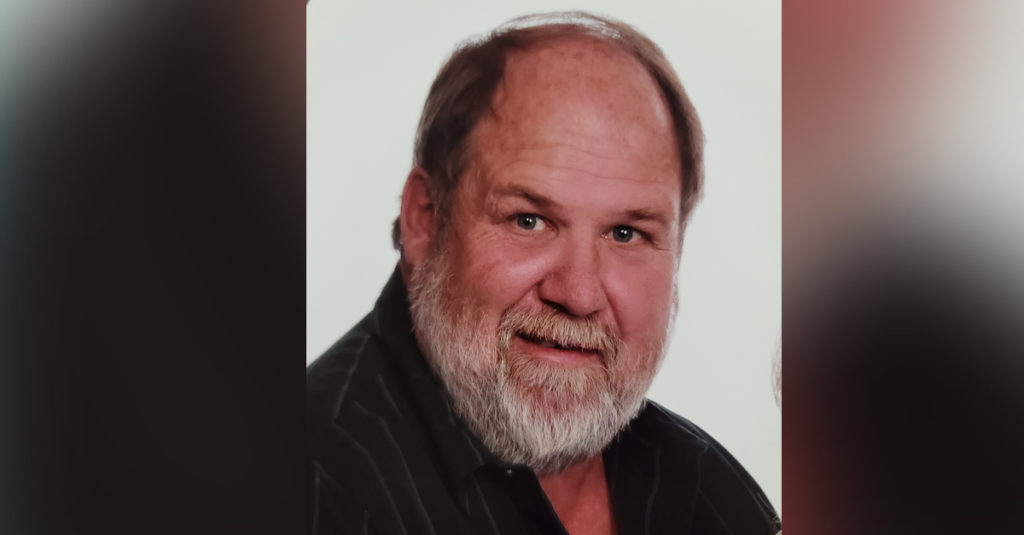 Charles L. Norris- 5/12/53 – 5/17/21
Charles "Charlie" Lee Norris was born in Newcastle, Wyoming on May 12, 1953 to Elbert and Doris Norris. Charlie was the second of four children of Doris and Elbert.
He grew up 8 miles west of Moorcroft in the True Camp, attending school and graduating Moorcroft High School in 1971. Charlie was class president, student body president twice, and was voted best dressed despite his uncanny inability to keep any clothes clean.
Charles was a unique person with his kind heart and loving disposition. He never had a hard time making friends or meeting new people. In fact he was the kind of person others attracted to for advice, comfort, or knowledge.
Standing over 6 foot and weighing 275 lbs, he could look intimidating but yet was commonly called a "gentle giant."
Charles attended Rocky Mountain College in Billings, MT where he obtained a Bachelor's in Mathematics and Economics. After college he went to work on the Alaska Pipeline on the North Slope as a project manager and statics engineer. He called Alaska home for the following seven years. Charles returned home to Wyoming to be close to his family.
In 1983 he met the love of his life, Cindy, at a little diner in Rozet. They married in Gillette in 1984, and moved to Oklahoma. Later that year they were blessed with a daughter, LaRee.
In 1985 they moved to Casper where Charles took a job working for True Oil Companies, where he retired 35 years later as a Corrosion Technician for pipeline Cathodic protection.The summer of 1995 Charles and Cindy were blessed with the surprise the birth of their second daughter Laura. Laura was such a wonderful addition to the family and gave Charles a new sense of energy.
The Norris family were avid campers and took Laura camping at two weeks old. Charles enjoyed his time in the mountains and was always fishing, boating, hiking, four wheeling, or sitting around the campfire. You would find him almost every weekend in the mountains from May to October.
Charles loved sports and excelled in them. During high school he took all state in wrestling, shot-put, and football. During college Charles played football, wrestled and weight lifted. He was invited to try out for the Olympic Weightlifting team in 1974. He opted not to go, but always kept athletics close to his heart. He watched every high school and college football, wrestling, or basketball event he could no matter the school or if he knew a player. He had a deep love for sports and respected the games.
Charles is survived by his wife Cindy Norris, daughters LaRee (Justin) Lafferty and Laura Norris of Casper, granddaughter Heavenlea Barker of Phoenix, siblings Monty (Annabelle) Norris of Moorcroft, Robert Norris of London, Mary (Jim) Farnsworth of Moorcroft, step siblings Dav Van Den Heede of Piedmont and Arlene Lincoln of Portland, and numerous cousins, nieces, nephews, and friends that were family to Charles.
He was preceded in death by his father Elbert Norris, mother Doris (Norris) Van Den Heede, stepfather Clarence Van Den Heede, father-in-law Melvin Flitcraft, mother-in-law Rosalie (Hepple, Flitcraft) Williams, sister-in-law Sharon (Blakeman) Norris, and niece Natasha Norris.
Services for Charles will be held at Paradise Valley Christian Church (188 Valley Drive, Casper) on Monday May 24th at 3pm, with a reception to follow. A viewing will be held from 11am to 3pm prior to the service. A live streaming of the services will can be watched on www.pvcc.info
The family ask in lieu of flowers, a donation be made in Charles Norris name to the Wyoming High School Activities Association
---
Michael Alan Watt- 10/12/66 – 4/25/21
Mike Watt age 54 passed away on April 25, 2021. Mike resided in Parker, AZ  and was born in Livermore, CA.,the son of Jack and Linda Watt.  Mike had many different job titles through out his life.  From cowboying for different ranches and going abroad to help other countries with their cattle breeding and feeding programs to driving log trucks and working in the oilfield.  Mike was an owner operator hauling jet engines and various items for the airlines across the United States.
Mike's true passion was to barbecue and cook for many. He is survived by his fiancee, Kathy Pack and two corgis (Mazy & Madison), brothers, sisters, aunts, uncles and all of his trucking families.
As Mike would say, "I LOVE YOU MORE"
---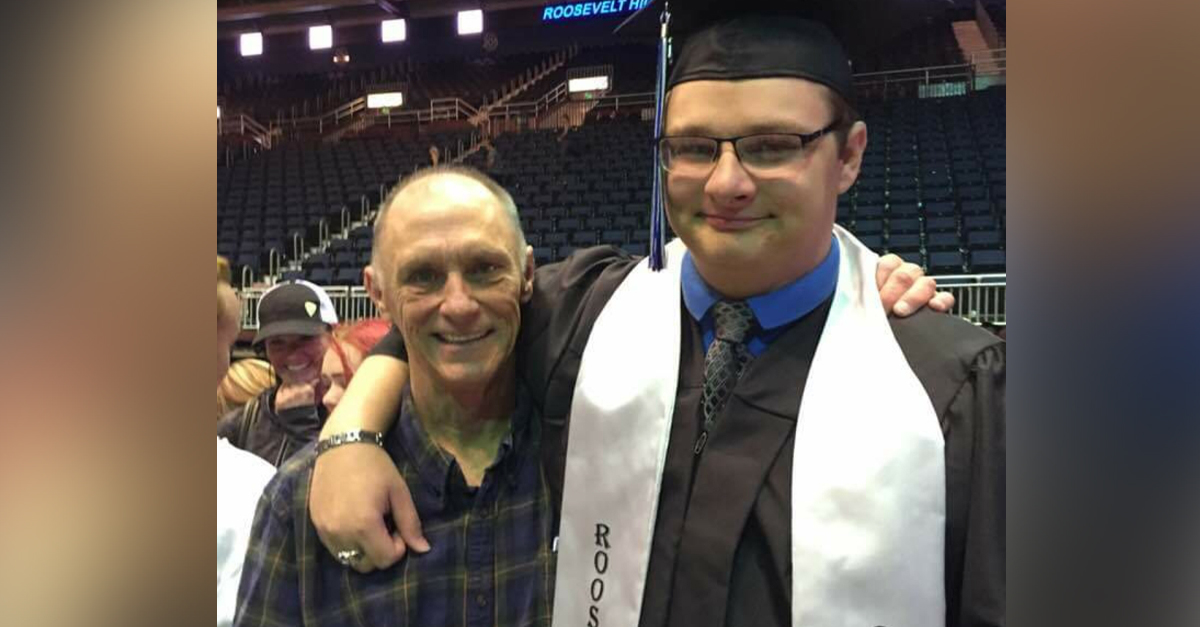 Troy Dean Tanner- 12/6/61 – 5/17/21
Troy was a great dad a wonderful person he survived by Corry Wayne Tanner, Brandon Tanner, and Garrett Tanner and his granddaughter Kaydee he loved his son Corry and is granddaughter Kaydee with all he had.
We will all miss Troy Tanner and his family all loves him we pray he is in a better place and we are all praying for him and his family.
---
Obituaries are a complimentary service of Oil City News. To order a free or custom obit, please follow the link at our obits page.