CASPER, Wyo. –
Cody James Fitzgerald: 1987 – 2021
Cody James Fitzgerald (33), born December 19, 1987, passed away May 22, 2021 in Rhinelander, WI.
Cody had a great sense of humor and could make anyone laugh.
Cody always said some of his favorite memories were that of hanging out with his grandpa. Because of that, Cody loved working with his hands; where he believed a butter knife was always a better tool than a screwdriver.
He enjoyed being outdoors and loved to go fishing with his daughter, Klaira. Cody was a collector and loved board games so he had numerous versions of his favorite game, Monopoly, but one of his new favorites was the game Ticket to Ride.
Cody had a passion for learning about history and sharing his impressive collection of barstool knowledge. He loved movies and sitcoms and was a connoisseur of a good nap. He will be desperately missed by everyone who loves him. 
Cody is preceded in death by his grandparents, Richard Pauli, Dorothy "Ann" Pauli, and Eugene "Big Gene" Salisbury Sr.
He is survived by his wife, Sheridan Fitzgerald and his beloved daughter, Klaira Fitzgerald (Colorado Springs, CO); his parents, Gene Salisbury Jr. and Barbara Salisbury (Madison, WI), Glenn Fitzgerald (Casper, WY); his grandmother, Margaret Salisbury (Casper, WY); his siblings, Clayton Fitzgerald (Brianna, Rhyann, Jaxson; Casper, WY), Kyle Fitzgerald (Kimberly, McKinley, Phillips, WI), Cassidy Salisbury (Joshua, Casper WY); his aunts, uncles, and cousins, Beckie Manley (Brian and family, Hanna, WY), Brenda Zeiger (John and family, Saratoga, WY), Jim Salisbury (and family, Cheyenne, WY), Cindi Brachtenbach (Trent and family, Casper, WY) and several extended uncles, aunt, and cousins. 
A private celebration of life will be held. Please leave a condolence on the memorial page at www.carlsonfh.com.
---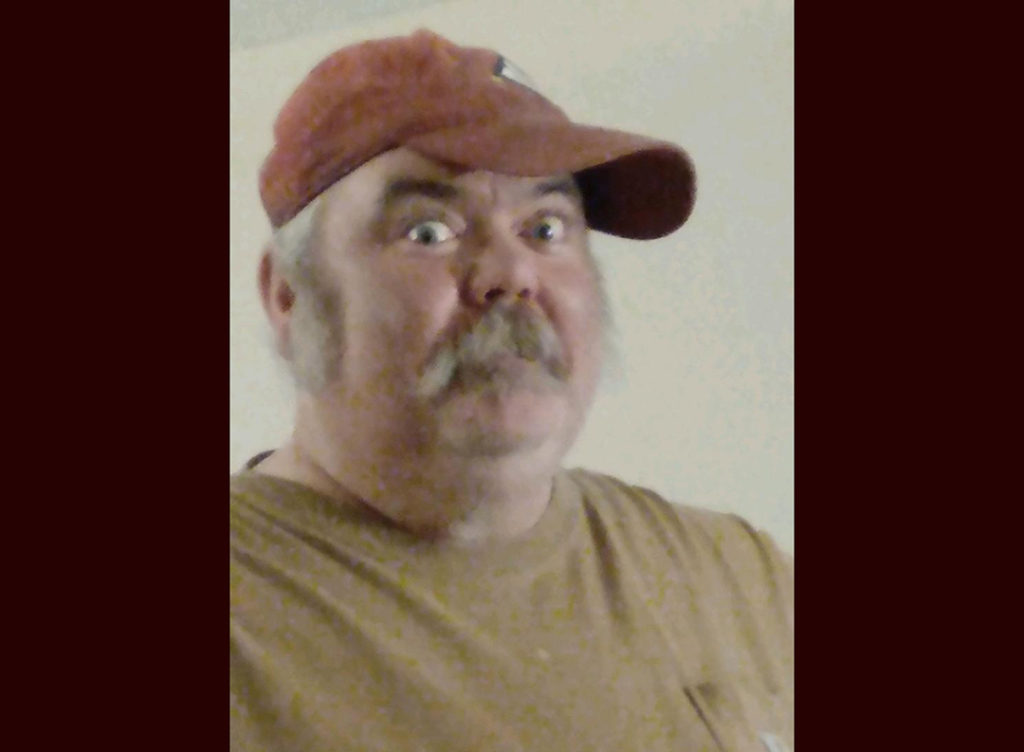 Jason C. Perkins: 1979 – 2021
Jason Perkins, born September 8, 1979, left this world surrounded by loved ones on May 15, 2021.
Jason always greeted anyone he encountered with a smile and kind words. He always had a funny story or two that would make anyone laugh. Jason was known to invite everyone and anyone to anything.  Everybody was family to Jason, no matter what. He inspired so many to love endlessly, forgive no matter what, and never leave things unsaid.

Jason was comforted with knowing he was going to God's kingdom, he inspired others during his life to make sure to have God as a center piece in their lives.

He is survived by his brothers Joey, Jamie, Kasey (Maxine), his girlfriend Tiffany, two young children Izzabella and Keegan, grandmother, and numerous aunts, uncles, nieces, nephews and cousins.
He is preceded in death by parents Joe and Linda, grandfathers and grandmother. His family will be spreading his ashes with his mom and dad at a later date.
---
Douglas E. Dyer, Sr.: 1946 – 2021
Douglas E. Dyer, 74 of Bar Nunn passed away at his home on May 19, 2021.
The second of six children, Doug was born on September 8, 1946, in Worland, WY to Don and Virginia Dyer. As a child of an oil field family he attended many schools in different cities such as Cody, Rock Springs, Kemmerer and Casper. Although he never did graduate from any one school, Doug received his GED during his time in the military.
Doug enlisted in the Army for two tours beginning in 1966 and served as a Staff Sergeant in Vietnam from 1968-1971. He returned home with a Purple Heart and two Bronze Star medals one for his Heroism in Ground Combat and the other for Meritorious Achievement in Ground Operations against hostile forces.
On July 21, 1973 Doug married the love of his life Patsy and her two sons, Dennis and Brandon. He loved and raised them as if they were his own. Together they all enjoyed many activities such as camping, snowmobiling, fishing and boating. Doug and Patsy both came from big families and they loved spending time with their family and friends playing games, cards or just hanging out.
Doug spent 16 years working at Magcobar before spending the rest of his career driving truck over the road for Williams Trucking and USA Trucking. When he retired in 2012, he proudly became a full-time pain in the butt to his wife. In his leisure time he would spend his days having lunch with Brandon, napping with his dachshunds, watching tv and reading western books. Doug enjoyed talking to and giving everyone he came into contact with a hard time. You could never tell if he already knew the person or if he was just chatting with a stranger. He loved to joke around and always referred to everyone lovingly as "Butt-head". Doug was one heck of a guy that will be greatly missed by many!
Doug is survived by his wife of 47 years, Patsy Dyer; son Douglas Dyer, Jr.; son Dennis (Liz) Shipper; son Brandon (Dawn) Shipper; brother David (Ann) Dyer; sister Sherri (Dwayne) Dutton; sister Donna McDaniel; grandchildren Shay, Shawn, Colten, McKenna, Conner, Casey; as well as seven great grandchildren and numerous nieces and nephews.
He was preceded in death by his parents Don Dyer, Virginia and Bill Sanford, sister Sandy Hudson and infant brother William Gregory.
A memorial service was held at the Oregon Trail Veterans Cemetery on June 21, at 1:00. A celebration of his life followed at the VFW located at 1800 Bryan Stock Trail.