CASPER, Wyo. –
Russell F. Lewis
We are saddened by the loss of Rusty!
Article continues below...
Throughout his journey, he touched many lives, and as a result, so many were changed for the better.
For all of the good he had done in his life, he will be honored until we meet again.
We cordially invite you to join us for a Celebration of Life for Russell F. Lewis on Saturday June 12, 2021 beginning at 2pm. We will all meet at Casper City park located at 711 S. Center. We will have a Procession leading to Beartrap, where the ceremony will be held continuing through til Sunday morning. 

At Haly's request a short, small private ceremony has been scheduled at Oregon Trail Veterans Cemetary for Rusty to recieve his military honors. A private invite will be sent to who she wishes to attend & will contain all the details.

In lieu of flowers, should family and friends desire, contributions to ease finances for Haly can be made to:
Duggan Dolan Mortuary 1805 Meadowlark Ln.Butte MT 59701406-723-3239
---
Gregory Clay Layton: 1946 – 2021
Greg was born in Casper Wyoming and lived here his entire life.
Greg was the kind of person you could not stand beside, but he always stood with you when you needed something, or were down on your luck.
He was never a rich man but he would be when there you called him. Greg was a collector of everything and always had something if you needed it.
Greg was survived by his 3 sons and a daughter, and his very large extended family.
We will all miss his bad jokes that no matter how ill quipped you still found yourself chuckling. May he rest in peace
---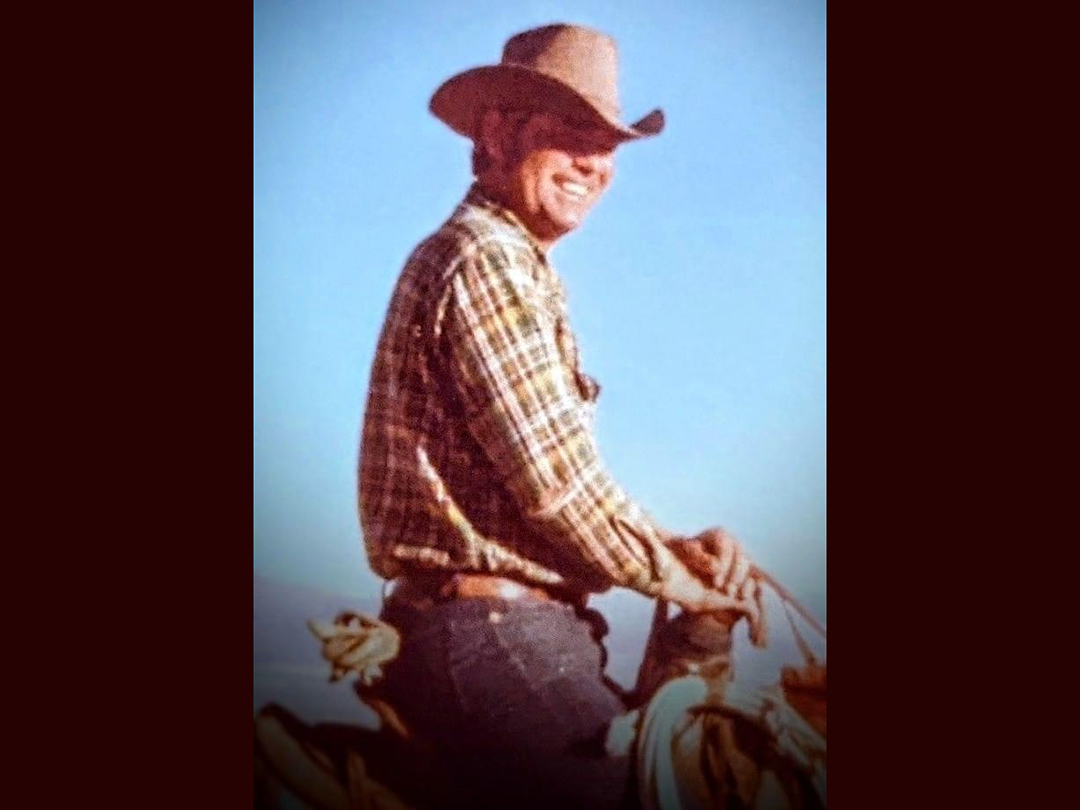 Clinton Lee Howery: 1943 – 2021
Clinton Lee Howery, 77, of Dillon, MT died June 4 at home with his extended family by his side.
Clint was born on Oct 20, 1943 to Wayne and Kjestine Howery in Torrington, Wyoming.
He grew up with his 5 siblings in LaGrange, WY, where he played basketball and rode bulls and broncs for his high school rodeo team.
Clint later moved to Dillon, MT where he worked as a cowhand on various ranches and also for the BLM before starting his hog business.
He raised four children, teaching them all about working on a ranch, raising hogs and horses, and how to be a good cowboy. He kept busy with team roping, keeping cows and horses, and generally cowboying. Clint loved leatherwork, making bridles and harnesses, along with custom chaps and other rodeo items.
He had a deep love for animals, especially cats, and shared that love with his children and grandchildren. He loved spending time with his family, and adopted his three stepchildren later in life, to make sure they would always be part of his future.
Clint is survived by his companion, Sue Keough, his children David Howery of Cheyenne, WY; Terri (Don) Brantz of Cheyenne, WY; Steve (Belinda) Howery of Casper, WY, and Wade Howery of Palm Desert, CA, along with 8 grandchildren, Adam (Jenn), Garrett, Gabrielle, Emily, Maddie, Ben, Lexi, and Peyton, and one great-grandson, Wyatt.
He is also survived by his brothers Marvin (Dawn) Howery of Lexington, NE, Martin (Becky) Howery of Lingle, WY, and his sisters Elaine Howery and Eileen (Lola) McKay of —- Indiana, and numerous nieces, nephews, aunts, uncles and cousins.
Clint was preceded in death by his parents Wayne and Kjestine Howery, and his brother Clayton Howery.
Throughout his battle with lung cancer, Clint fought bravely and quietly, never asking for help or a handout. His perfect day would begin with a smoke on the front porch looking over the prairie, include friends and family stopping by for a visit, and end with some kitty snuggles.  
At his request, no services will be held, and he wanted to remind us all to be kind to each other and to love our families. Clint's family will remember and use his Clint-isms, including one of our favorites, "Busier 'n a one-eyed cat watching two mouse holes."
---
Simon Marshall
It is with great sadness that the family of Mr. Simon Peter Marshall announces his passing following his accidental death, at the age of 49.
His parents, Lyn and Tony along with his sister Helen have been overwhelmed by messages of kindness both in Casper and also from his birth home in the UK. Thank you for your support and understanding at this difficult time.
Due to the sudden nature of his passing, more details will follow with regards to his memorial.