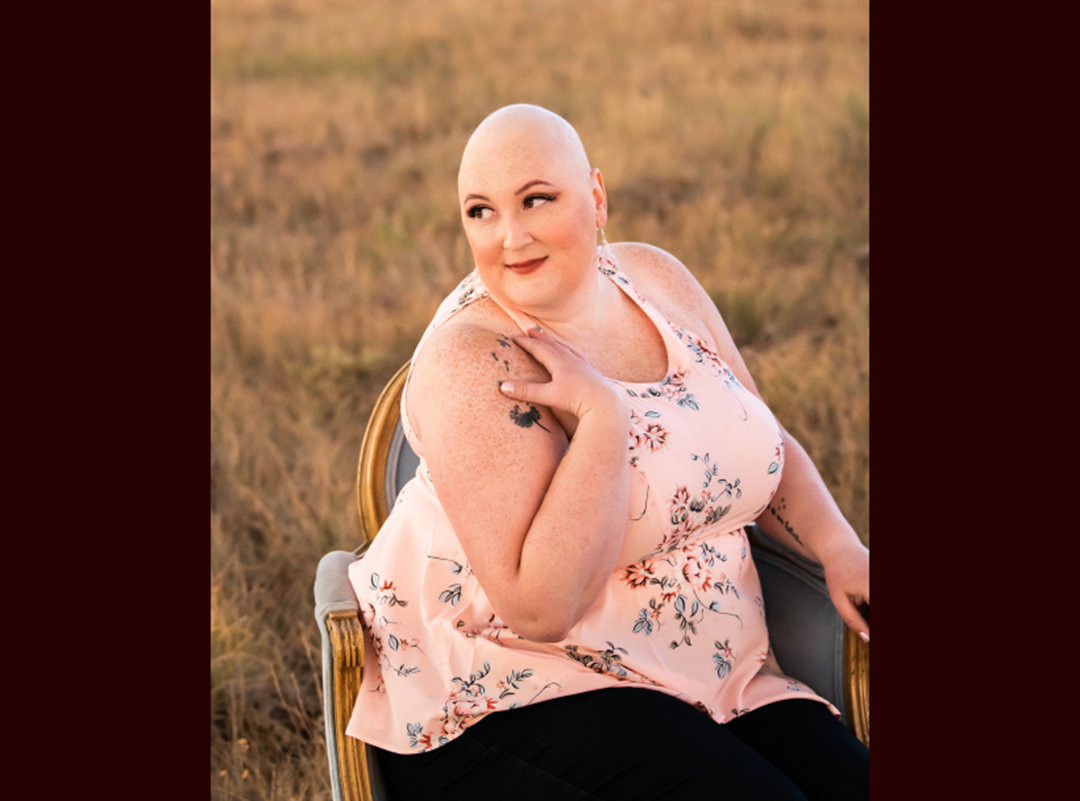 CASPER, Wyo. –
Tracy Lynn Schrader: August 29, 1987 ~ June 8, 2021 (age 33)
It is with great sadness we announce the passing of Tracy Lynn Schrader, age 33, of Casper, Wyoming. Tracy joined our Lord on June 8, 2021, after a courageous battle with breast cancer. She was born in Casper, Wyoming on August 29, 1987, to Bill and Janet (Jaussaud) Neuman. Tracy attended Oregon Trail, Paradise Valley, CY Junior High and NCHS, graduating in 2005.
Article continues below...
Following graduation, Tracy attended Casper College and obtained an Associate's degree as a Certified Occupational Therapy Assistant (COTA). She began her career at the Shepherd of the Valley Life Care Center, as well as an Adjunct Instructor for Casper College. On December 8, 2014, Tracy began her lifelong passion as a COTA at the Child Development Center of Natrona County (CDC), where she provided therapy to infants. Tracy loved the babies on her caseload, and they loved her. Regardless of how Tracy felt, she pushed through and continued to provide services to the infants until her health no longer allowed her to do so. Tracy touched more lives than she could have ever imagined. Tracy had a tenacity to love and care for others above and beyond herself.
If you knew Tracy, you became a better person. Her personality and beautiful smile were contagious. Tracy was the first person to point out, and laugh about how awkward and clumsy she was. Tracy enjoyed a good prank and was most often the main instigator.
Tracy was a voracious reader and loved learning. When Tracy's big brother, Alan, started Kindergarten, two year old Tracy was right by his side, pushing kids out of her way to get into the room, sitting at a table, ready to learn. She was heartbroken when she was told she wasn't quite old enough, and had to be taken from the classroom kicking and screaming.
On May 1, 2021, at CDC's Art Ala Carte, Tracy was awarded the Kathy Eickhoff Spirit of Perseverance Award.
Tracy's greatest blessings in life were her children, Hailey and Sawyer, whom she co-parented with Jeremiah Schrader.
Tracy loved to read, quilt and scrapbook.
Tracy is survived by her dad and mom, her brothers, Alan and Kirby, Jeremiah, her children, two aunts, an uncle, her maternal grandmother, Carol Jaussaud, six nephews, two nieces, her fur babies, Remi and Cena, and many dear friends.
Services will take place at 10:00 am, on Tuesday, June 15, 2021, at Mount Hope Lutheran Church. Tracy requested for everyone to wear purple. If you don't have purple, ribbons will be provided at the church. A celebration of Tracy's life will follow in the church fellowship hall following the service. Please join us to share memories of Tracy, joy, and most of all, laughter.
Tracy has requested memorials be made to the Wyoming Cancer Support Foundation or the Child Development Center of Natrona County.
Tracy's last wish was for everyone to practice random acts of kindness.
---
Holly Renee Block: December 21, 1963 ~ June 8, 2021 (age 57)
Holly Renee Block, age 57, of Glenrock, Wyoming passed away Tuesday, June 8, 2021 at Wyoming Medical Center. She was born on December 21, 1963 to Bill and Harriette (Stoneking) Rizor. She resided in Harville and Guernsey until she was married to Allan Block. Allan and she relocated to Glenrock thereafter. She graduated from Guernsey-Sunrise High School, attended some college, and worked various jobs. She loved being a mother and grandmother and being involved with several community organizations over the years. She was always quick to offer help to anyone in need, be it a place to stay, a warm meal, or an ear to listen. She cherished spending time with her dogs, kids, and grandkids. She enjoyed listening to music of all kinds, and never hesitated to share a song that spoke to her.

She is survived by her daughter, Jennifer (Chris) Sater, Jordan (Kenny) Craig, Jake Block; 6 grandchildren, Christopher Sater, Ellen (Luke) Watts, Kenneth Craig, Felicity Craig, Haven Cobler, and Hadley Cobler, great-granddaughter, Juliet Watts, and many nieces and nephews.

She is preceded in passing by her parents, husband, and brother, George Rizor.