CASPER, Wyo. –
Carnot Renee Bearnson: March 2, 1961 ~ June 9, 2021 (age 60)
Carnot Renee Bearnson, age 60, of Casper, Wyoming, passed away peacefully on Wednesday, June 9, 2021, at Central Wyoming Hospice. She was born a twin on March 2, 1961, to Robert and JoAnn (Chick) Chase in Loma Linda, California. She graduated from Olean High School – home of the Huskies, in Olean, New York. She won the New York State Swimming Championship in backstroke for the YMCA in high school. She attended college in Olean, New York at Jamestown Community College and graduated at the top of her class – a valedictorian.
Article continues below...
Carnot's pursuit for further education brought her to Wyoming where she resided in Laramie and attended the University of Wyoming. Later, her twin brother and parents relocated to Wyoming and landed in Rock Springs, due to her father's career as a Petroleum Engineer and she shortly followed. While living in Rock Springs, she joined to her family two children, Joey and Hallie. After 10 years in Rock Springs, the family relocated to Casper. Casper was established as her home for the remainder of her life and where she raised her children. Most of her life she worked with the public in various positions and had a natural ability to brighten anyone's day.
Casper is where Carnot met her loving spouse Billy Kunz, who stood by her through thick and thin. She loved to spend every minute possible with her family. A few of her favorite hobbies included spending time outdoors, vacationing to Hawaii, and caring for her beloved pets, most recently Reba and Teddy, among other various animals that her children forced upon her.
Carnot is survived by her spouse, Billy Kunz; daughter, Hallie Bearnson and Hallie's spouse Todd Wood; son, Joey Bearnson; granddaughter, Faythe Marie Wood; twin brother, Bret Chase; mother, JoAnn Chase; and niece, May Chase.
Carnot is preceded in death by her father, Robert Chase.
No services will be held per her request.
Arrangements are entrusted to the care of Bustard & Jacoby Funeral Home, 600 CY Avenue, Casper, WY 82601. 
---
Frederick Deiss: 1929 – 2021
A beloved physician, Frederick Deiss, passed away on Friday, June 11, 2021 after a short illness. Dr. Deiss was born in Oakland, California on December 5, 1929. He grew up on a small farm in the central part of the state. His family lived modestly, but it was on that farm that he learned the value of hard work.
He married Marilyn Miller in 1950. He graduated from Pacific Union College in 1951 and earned his medical degree from the College of Medical Evangelists (now Loma Linda University) in 1957. He and Marilyn had five children: Gregory (Lydia), Allory (Dawn), Jeffory, Zachory (Suanne), and Marcellyn (Howard Baker). The couple later divorced.
On January, 1, 1982, Dr. Deiss married Marilynn Hubbard Mitchell. Together, they traveled much of the world and brought home many treasures from their trips.
Dr. Deiss had a love of the outdoors, as he was an avid fisherman and hunter. He would say that the hunting was just a great excuse to get outdoors and spend time with his sons, son-in-law, and grandsons. Though they were often outnumbered, he took special joy in introducing his daughter, a couple of daughters-in-law, and several granddaughters to the great outdoors and to hunting and shooting.
In addition, those who knew him well also knew that he was an avid reader; in fact, he always had a book handy as he was waiting to deliver the next newborn. It was estimated that at the time of his retirement from private practice, Dr. Deiss had delivered more babies than any other Doc in the state of Wyoming to that date! Not infrequently, families would stop him on the street to thank him and provide an update of their family members. He was always gracious, kind, and seemed to remember everyone personally! His 'bedside' manner was sincere, warm, and life-affirming. He had the uncanny ability to smile with his eyes. In "retirement", he was a professor for the University of Wyoming Family Practice program in Casper for over 30 years. In that capacity, he trained a generation of young physicians who now serve in many of Wyoming's rural communities and surrounding states.
Dr. Deiss practiced family medicine in several Wyoming communities and in Idaho and was licensed in Alaska, so that he could take locum tenens jobs in their Indigenous Public Health clinics. For all of his contributions to the practice of medicine in Wyoming, Dr. Deiss was named Wyoming Family Physician of the Year in 1986 and Wyoming Medical Society Physician of the Year in 1995. He was modest about these honors, and the family couldn't have been more proud.
Dr. Deiss was preceded in death by his parents, six siblings, and most recently, his son, Jeffory, in July 2015. He is survived by his wife of nearly 40 years, his four children, two stepchildren (Debra Swedberg, (Jay) & Alan Mitchell), fourteen grandchildren, seven great-grandchildren, and two great-great grandchildren.
It was Dr. Deiss's choice to be cremated. He will be missed by his patients, the medical communities, and by us, his family. Memorials can be sent to Central Wyoming Hospice and Transitions, 319 S. Wilson Street, Casper, WY, 82601 or to a charity of your choosing. A celebration of life is planned on Sunday, July 11th at The Grille at Three Crowns, 1601 King Blvd from 3 to 5 pm.
---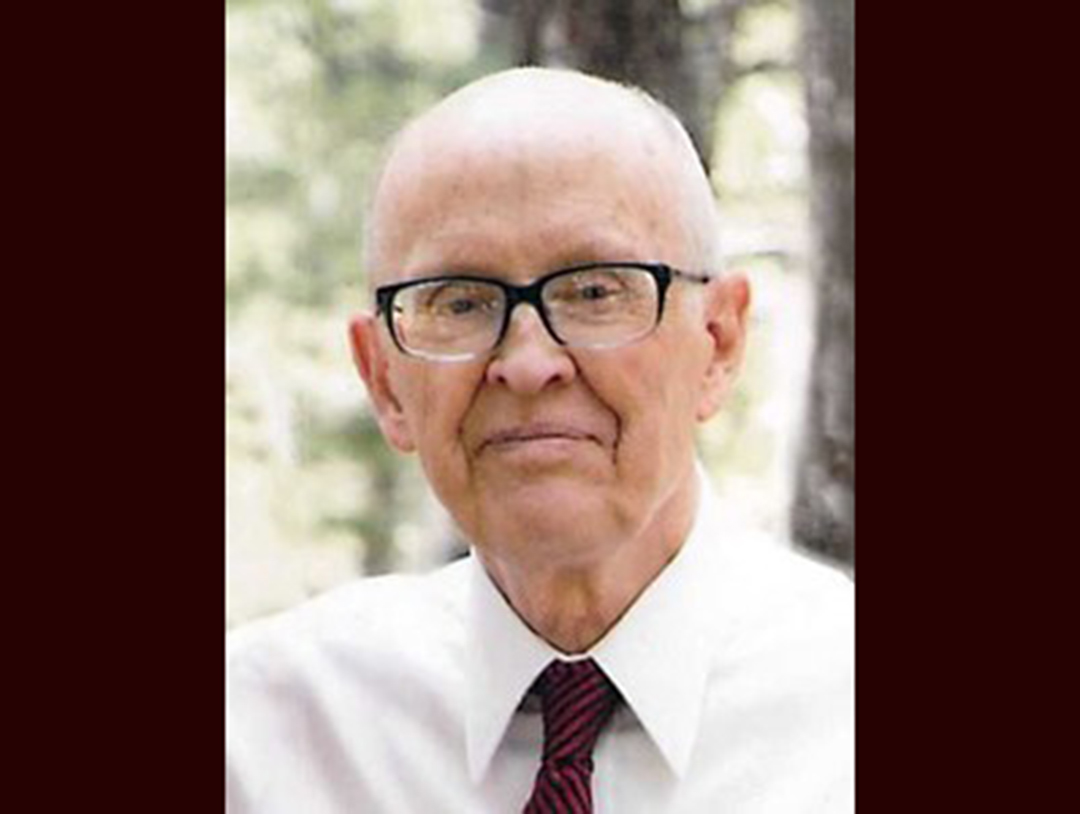 Dennis R Howard: 1945 – 2021
Dennis R Howard, 75, of Casper, Wyoming passed away from complications due to Alzheimer's on Thursday, June 10.
He was born November 24, 1945 in Rexburg, Idaho to Rexford and Thelma Howard. He grew up in Newdale, Idaho on the family farm and graduated from Sugar Salem High School in 1964.
After graduation, he served a mission for The Church of Jesus Christ of Latter-Day Saints in New Zealand. After his return, he attended Ricks College in Rexburg, Idaho where he met his wife, Marda Rawlins. They were married in the Idaho Falls Temple on May 22, 1968.
He went on to graduate from Brigham Young University in 1971 with a BS in Accounting. After graduation they moved to Denver, Colorado where he started work for the CPA firm of Meyer & Breverman.
In 1974 they moved to Casper, Wyoming to manage one of the firm's offices. Through various mergers, the CPA firm of PMCH (Porter, Muirhead, Cornia, Howard) was created. He retired in 2017 at the age of 72.

Dennis is a 42-year stomach cancer survivor and in 2018 he was diagnosed with Alzheimer's.
He was an avid golfer, loved singing and sports. Anyone who knew him would always find M&Ms in his pocket. He was very active in The Church of Jesus Christ of Latter-Day Saints and held various leadership positions. He was also active in the community. He served as the BSA Council President and was awarded the Silver Beaver. Dennis also served many years as treasurer for the Central Wyoming Counseling Center.

He is survived by his wife, Marda of Casper and their 7 children: Sean (Stacy) Howard of Littleton, CO; Trevor (Tavia) Howard of Saratoga Springs, UT; Dustin (Melanie) Howard of Caldwell, ID; Blake (Niki) Howard of Meridian, ID; Sari (Brett) Stagg of Erie, CO; Terra (Josh) Huff of Smithfield, UT; and Evan (Jenn) Howard of Colorado Springs, CO. He is also survived by his sister, Margo (Rex) Ricks of Grand Junction, CO; and Boyd (Ilene) Howard of Newdale, ID; and 25 grandchildren.

A viewing will be held at Newcomer Funeral Home from 6pm to 8pm on June 16, 2021. Services will be held Thursday, June 17, 2021 at 11:00 am with a viewing one hour prior, The Church of Jesus Christ of Latter-Day Saints, 2627 East 7th Street, Casper, WY. Dennis will be buried at a later time in Idaho.
---
Eva Kathleen "Kathy" Orr: 1935 – 2021
Eva Kathleen (Kathy) Orr, 85, of Casper passed away at her home on June 11, 2021 with her friends and family by her side.

She was born to Frank and Eva Stauter on September 28, 1935 in St. Croix Falls, WI. She was raised and graduated high school in Clarkston, MI. After attending college in Detroit, MI, she moved to Denver, CO and started her career as a nurse.
She married the late Alfred K. Orr on May 18, 1968 in London, England where they lived before returning the United States in 1976 to Findley, OH and then moved to Casper, WY in 1978.

In Casper, Kathy devoted her time to the Oregon California Trails Association and to Geo Wives. As part of Geo Wives, a women's hiking club was started. During this time, many women hiked and cross country skied the trails of the American West, traveling from Montana, Wyoming and Colorado as part of the Happy Trails Hikers group.

Kathy is survived by children Julian (Eliana) Orr, Jean Orr and Elizabeth (Steve) Chen. She is also survived by grandchildren: Octavio, Sophia, Peter, Andrew and Matthew, great grand-daughter Annalese and nieces/nephews: Robert (Roxanne) O'Dell, Lynne O'Dell and Mary (William) Cassidy.

In lieu of flowers, the family is requesting that donations be made out to Central Wyoming Hospice.

Services will be held at Newcomer Funeral Home Saturday at 2:00 pm Sunday, June 20, 2021 followed a reception.