Robert J. Lynch: April 26, 1952 – July 11, 2021 (age 69)
Robert James "Ranger Bob" Lynch, 69, of Casper, WY passed away July 11, 2021 in Casper. He was born April 26, 1952 in Denver, CO to Rosemary (Milner) and James Lynch.

Robert had worked as a printer and independent contractor and was a member of the Eagles Club.

Article continues below...
Survivors include two sisters, Suzanne Abeyta of Thornton, CO and Diane Baier of Morrison, CO; niece, Christina Padilla; and nephew, Sam Baier. He was preceded in death by his parents and spouse, Susan Lynch.

No services are scheduled at this time.
Arrangements are entrusted to the care of Bustard & Jacoby Funeral Home, 600 CY Ave., Casper, WY 82601. 
---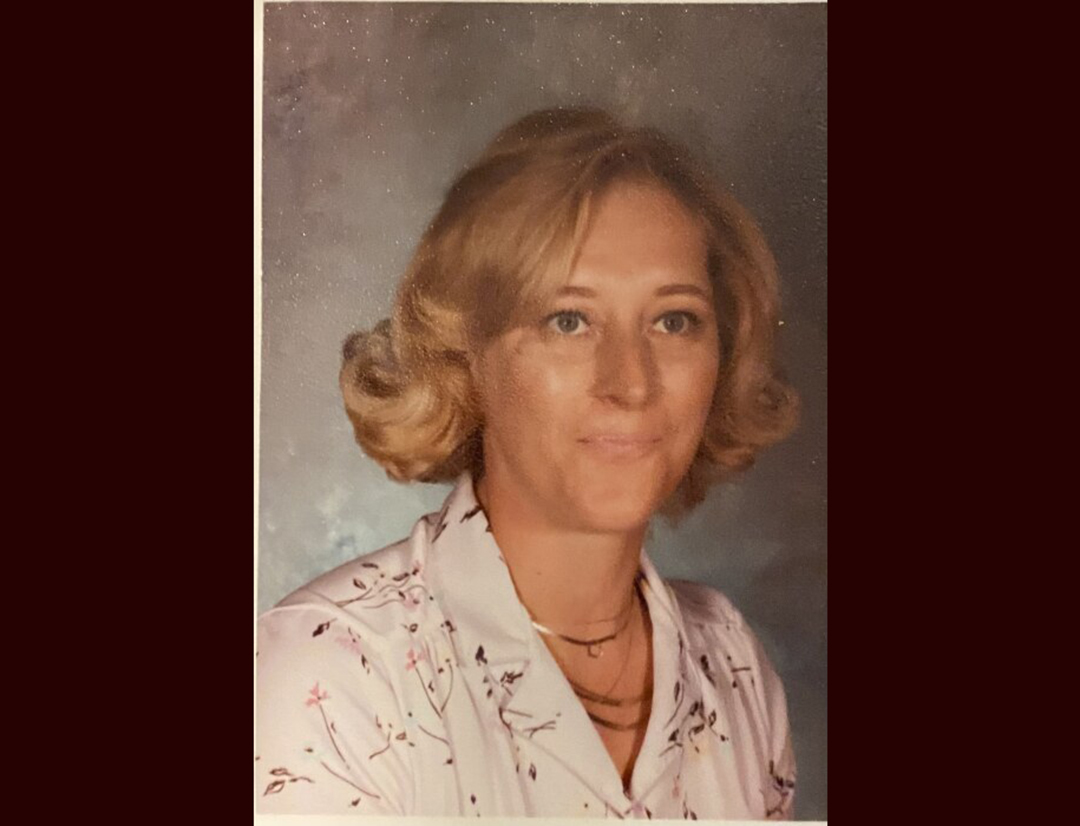 Diane Claire (Rumore) Gednalske: May 23, 2021 – July 11, 2021
Diane (Rumore) Gednalske, 72, of Casper, WY passed away on July 11, 2021 in her home after a lengthy illness.
Diane was born in Lawrence, Massachusetts to Toney and Claire Rumore in May of 1949. As the youngest and only girl of the three siblings, her brothers David and Danny were her protectors and partners in crime. She graduated from Tenney Memorial High School in 1967, where she found her love for bookkeeping. After graduating from high school, Diane worked at Alco Electronics in Lawrence, Massachusetts as a bookkeeper. 
In 1970, she married and moved to Casper, WY "because it had to be a nice place just like Casper the Friendly Ghost." Shortly thereafter, she got divorced. She was hired as a bookkeeper with Casper Neon Sign Company, where she met her lifelong companion and husband of almost 50 years, Wesley "Skeeter" Gednalske. They were married in September of 1971. A year later, she gave birth to their only daughter, Debra (Gallagher). This was one of her greatest joys: being a mom. During Debra's grade-school years, you could find Diane volunteering for ALL the Grant School PTA fundraisers, reading to Debbie's class, swabbing throats for strep, combing hair for school pictures, and serving hot lunches. You could hear "Hi, Debbie's Mom!" as she walked through the halls. She taught her daughter to be strong and independent, but also to show kindness to others.
Diane had a love for animals and had a menagerie of pets over the years including hamsters, monkeys, cats, fish, and dogs. She also loved to plant flowers and vegetables and use household scraps to build her own compost to feed the worms, ensuring next year's bounty was fruitful. She spent a small fortune over the years making sure that the squirrels and birds had something to eat through the brutal winter months. Determined to leave as small a footprint on this earth, Diane recycled, reused, and upcycled as much as possible; few disposable things had a once-and-done life. 
Diane had a love for people as well, and many who worked in Casper's stores became friends to her. Few people were ever strangers to Diane. Each Saturday, she would don her best attire, do her hair and make-up, and go shopping hand in hand with her husband, all the while looking forward to seeing people, telling dirty jokes, and sharing stories of life's adventures.  To this day, those grocery store employees who became friends will honk as they drive by their home. Covid-19 took its toll on her, and she yearned for a time when she could safely return to browsing the grocery aisles and starting conversations.  
Diane is survived by her spouse Wesley "Skeeter" Gednalske of Casper; daughter Debra (Michael) Gallagher of Casper; brother David (Jill) Rumore of Hampstead, NH; Sister-in-Law Rose Rumore of Haverhill, MA; step-daughter Sherry Hartiman of Grand Junction, CO; step-son Bruce Gednalske of Casa Grande, AZ; nieces Jennifer Sirois and Jamie Perkins of MA; nephews Daniel and Jeffery Rumore; brother-in-law David (Pearl) Gednalske of Rapid City, SD;  brother-in-law Donnie Gednalske of Rapid City, SD; brother-in-law Duane (Janice) Gednalske of Rapid City, SD; brother-in-law Kenny (Vicky) Gednalske of Hill City, SD; sister-in-law Faye (Barry) Bruce of Black Hawk, SD; and sister-in-law Judy (John) Collins of San Diego, CA; and numerous Gednalske nieces and nephews. Diane was preceded in death by her parents as well as her brother Daniel Rumore.
At Diane's request, there will be no services. A celebration of life will be held at a future date.
In lieu of flowers, a memorial donation may be made to Central Wyoming Hospice and Transitions, Resource Center Administration Building, 319 S Wilson St., Casper, WY 82601. The family wishes to extend their gratitude to Dr. Margie Wells and the staff at Central Wyoming Hospice.
Arrangements are entrusted to the care of Bustard & Jacoby Funeral Home, 600 CY Ave., Casper, WY. 82601
---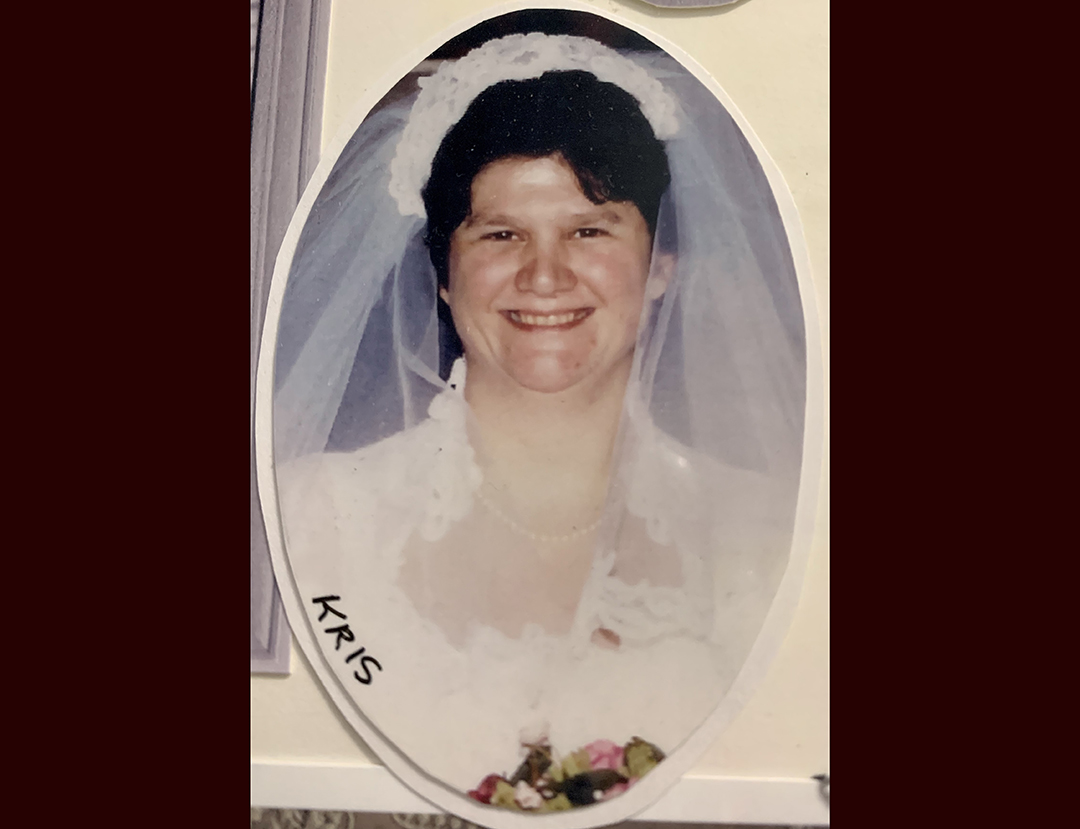 Kristine Ann Percy Martin: 1951 – 2021
Kristine Martin passed away June 12, 2021 at Casper Mountain Rehabilitation.
Kris was born in Crawford, NE to Glen Covert Percy and Ruth Ellen Percy. They later moved to Kansas, where she graduated high school at Shawnee Mission West in 1969 in Overland Park.
Kris worked at the Fireside restaurant in Lusk, WY for most of her adult life. She was well known and taken care of by that community.
Kris enjoyed jigsaw puzzles and her dogs. She loved Elvis Presley and looked forward to receiving a new Elvis calendar from her little brother every Christmas. 
She is survived by her brother Ken David Percy and nieces and nephews Andrea (Percy) Winfrey, Jared Percy, Colton Percy, Shiloh Percy, Mariah Percy, and McKennah Percy, as well as 5 great nieces and nephews.
She is preceded in death by her husband William Martin, her father Glen Percy, her mother Ruth Percy, and brother Steve Percy.
No formal services are planned at this time.
---
Paul G Putnam: 1942 – 2021
Paul G. Putnam, 78, died near Tyndall, South Dakota on Monday, June 28, 2021.
Visitation will be held Monday, July 26, 2021 from 6:00-7:30 p.m. at Koehn Brothers Funeral Home, 821 Main Ave., Armour, SD 57313. Services will be held Tuesday, July 26, 2021 at 10:00 a.m. at St. Paul the Apostle Church, 204 1st St., Armour, SD 57313.
Paul G. Putnam was born on July 22, 1942 to Leslie "Les" and Erna (Altenburg) Putnam in Mitchell, SD.
He graduated from Armour High School in 1960. After graduation, he worked for Morrow Produce before moving to California, where he worked in sales and distribution and retired as a union painter.
In 2000, Paul moved back to Armour to enjoy a slower life and be with his parents and brothers. He enjoyed working, riding his motorcycle, and tinkering. He had the ability to fix anything.
Paul died on Monday, June 28, 2021 near Tyndall, SD at the age of 78. He is survived by 3 children, Robert Putnam and wife Violet of Fresno, CA, Randall Putnam of Oregon, and Richard Putnam and wife Saprina of Fresno, CA. He is also survived by four grandchildren; special friend Susan Love of Armour, SD; two brothers J.E. Jim Putnam of Armour, SD and Don Putnam and wife Mary of Armour, SD; and sister Ruth Putnam and friend Gayle of Casper, WY.   
He was preceded in death by his parents, sister, Pat and her husband, Dick.