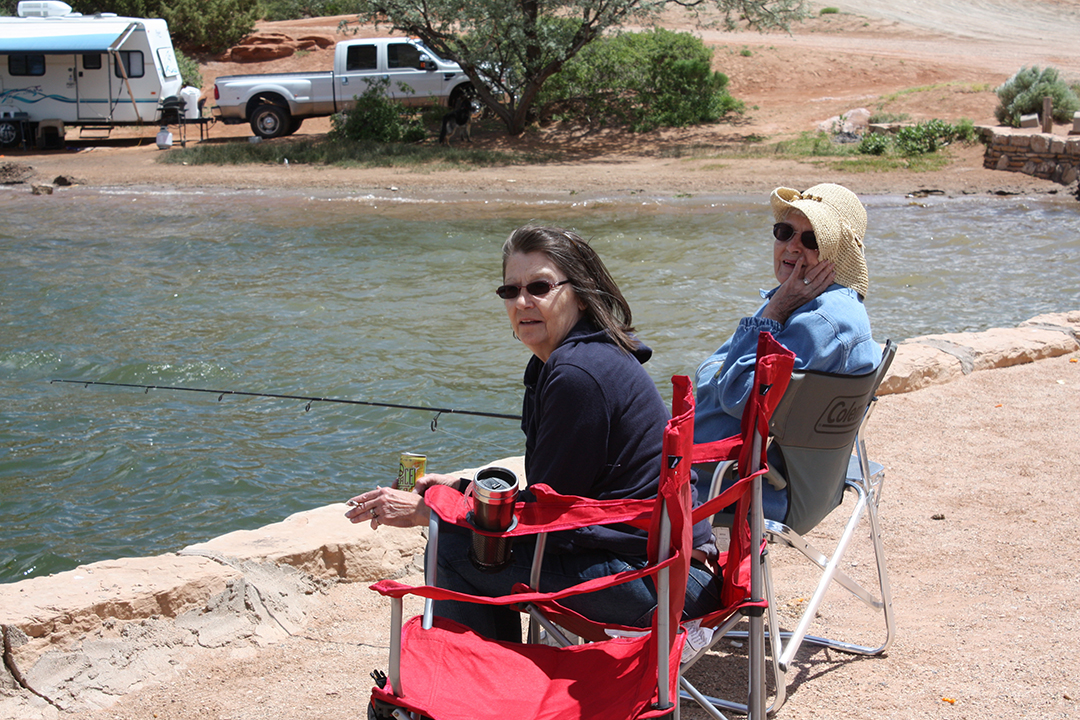 Joyce Marie Pittser: 1951 – 2021
Joyce Marie Pittser was born August 29, 1951 in Casper, Wyoming to Robert R. Burkhart and Betty Ann Burkhart (Livingston). She was the youngest of five children. 
Joyce attended school at Grant Elementary School, East Junior High School and Kelly Walsh High School. She received her General Education Degree at Casper College.
Article continues below...
She Married Johnnie E. Pittser on August 26, 1978. They combined their families and had three children: Mark E. Pittser, Laura L. Pittser and Dawn M. Pittser.
Joyce worked in Casper-area grocery stores in her twenties. She then started her office career as a file clerk at the City of Casper Water Department. She went on to be an office manager and executive assistant at Keplinger Oil Co., AT&T and finally at the Presbytery of Wyoming, where she retired. 
Joyce was a person of grace and love for her family. She enjoyed cooking large meals, camping, rock hunting, gardening, her beloved pets and being with her family.
Joyce was preceded in death by her father and mother Robert R. and Betty Ann Burkhart, Brother Robert L. Burkhart, Daughter Laura L. Pittser, Husband Johnnie E. Pittser and Grandson Joshua Huff.
She is survived by her son Mark E. Pittser (Kymberly), daughter Dawn M. Pittser (Mike), brother Stephen Burkhart (Jeannie), sisters Carolyn Schramm and Cathy Parker (Bill), nine grandchildren and nine great grandchildren.
A celebration of life will take place on Saturday, July 24 at Bustard & Jacoby Funerals on 600 CY Ave. starting at 10 a.m.
---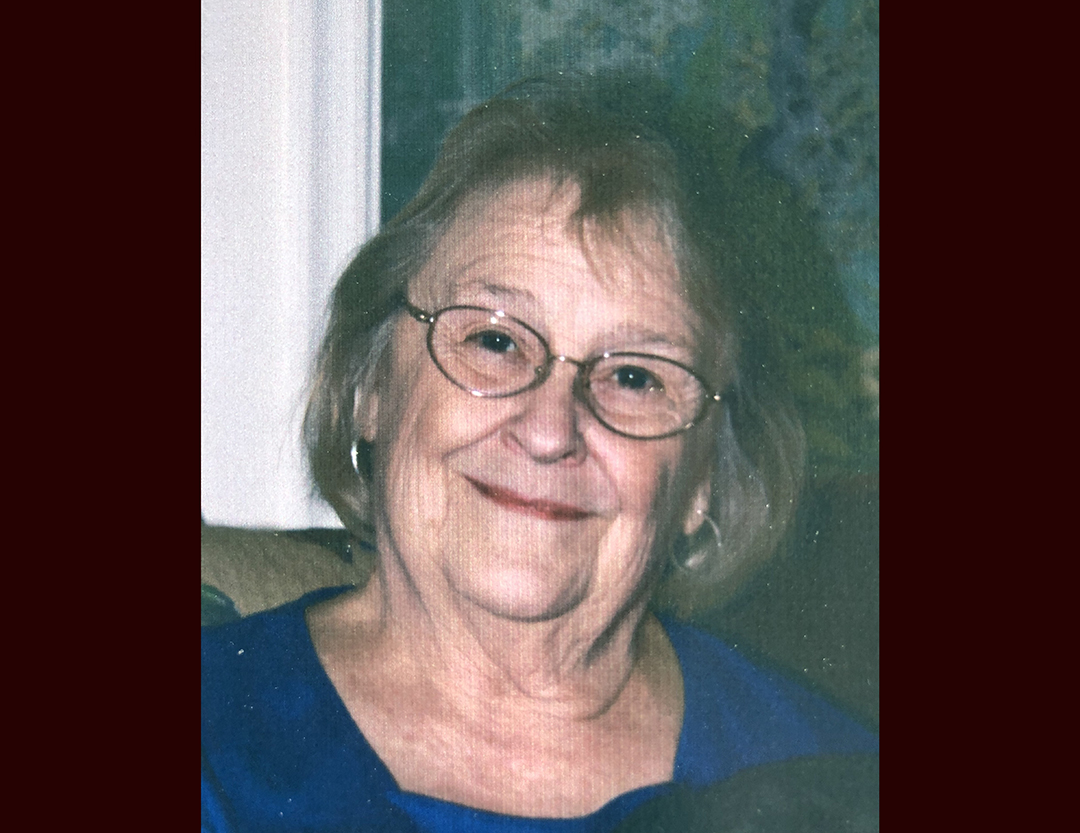 Ruth Fowler Walker: 1936 – 2021
Ruth Fowler Walker passed away peacefully in her sleep at The Woodlands Care facility in Farmville, Virginia after a short illness. Ruth was born in Marble Falls, Texas to Faye Simmons Fowler and Wirt Fowler.
She was the youngest of seven children. Ruth went to live with her aunt and uncle in Austin, TX because her mother passed away shortly after she was born.
Ruth graduated from Austin High School in 1952 and briefly attended the University of Texas. She married Don Hilsberg in 1953.
They had four children — Don, Scott, Kerri, and Vicki — during their 17-year marriage. They divorced in 1970. In 1972, she married Reverend George M. Walker.
Shortly after their marriage, George accepted the call to Casper, WY as minister of Shepherd of the Hills Presbyterian church. Don, Kerri, and Vicki moved to Casper with them and the family was later joined by George's son Bill.
Ruth and George raised a loud, funny and caring family in Casper. We have many fond memories of laughter-filled dinners, camping trips, family vacations, church events, and visits from family and friends throughout our family's time in Casper. The food was always delicious and the conversations were interesting. The opinions of everyone gathered around the dinner table were listened to and as long as we could explain our points of view, the opinions of us children were also considered. 
Because cooking and entertaining were important to Ruth, she made sure that all of her children knew how to cook. Cooking and teaching us to drive were two of the most important skills she passed on to us early in life.
Once they became empty nesters, Ruth and George moved to Tacoma, Washington to serve the congregation of Immanuel Presbyterian church. Ruth was never a fan of hot weather so she enjoyed the climate of the Pacific Northwest.
She and George enjoyed many road trips along the coast. With more time on her hands, Ruth was free to pursue her other interests, which included painting, photography, knitting, quilt making, and gardening.
After a few years, Ruth and George relocated to Farmville, VA, where they purchased land and built their dream home.
George served two small country churches in Bethlehem and Douglas. Ruth joined the Cardinal Quilt Guild of Prince Edward County. With the ladies of the guild and on her own, Ruth created many quilted works of art. Her children and grandchildren possess beautiful quilts and wall hangings created with love by Ruth and treasured by all of us.
George passed away in 2006.
Ruth remained in their house in Farmville for several years after he passed. She was particularly honored to volunteer at Hospice of Virginia in Farmville during this time.
In 2017, Ruth moved into an independent living apartment at the Woodlands and immediately made many new friends. She especially enjoyed sitting outside of her apartment and greeting all of the dogs that walked past with their owners because she loved animals so much. One of Ruth's great joys was hearing the latest stories of the antics of her numerous grand-dogs and grand-cats.
Ruth was preceded in death by her second husband George, her parents, and the rest of her siblings.
She is survived by her children and step-children: Don (Curt) Hilsberg of Elizabeth, CO; Scott Hilsberg of Austin, TX; Kerri (Teena) Walker of Richmond, VA; Vicki (Matt) Pollock of Casper, WY; Bill (Sandy) Walker of Gardener, KS; and Kathy (Mike) Braught of Georgetown, TX. Also surviving Ruth are her grandchildren Brandi Leigh Beach, George Walker, Alexis Walker, Hannah Braught, and Sarah Braught.
A memorial service for Ruth is planned in Farmville on Friday, July 30 at 2:30 p.m. at the Woodlands Community Center, Farmville, VA.
Donations in Ruth's name may be made to the following:
Hospice of Virginia
202 Clark St.
Farmville, VA 23901
Central Wyoming Hospice and Transitions
319 Wilson St.
Casper, WY 82601
---
Duane Leland Davenport: 1933 – 2021
Duane Leland Davenport entered this world on March 9, 1933 in Popejoy, Iowa. He was the third of six children that Richard and Letha Davenport would eventually be blessed with.
From the very beginning, Duane defied the odds. Being born prematurely in the 30s was no small feat, but he did not let this stop him from living a long life full of adventures, hard work and most of all a family he valued above all else. Duane stayed true to this form until his last breath. Growing up in the Great Depression, Duane was no stranger to hard times and hard work. He was never one to shy away from something because it would be difficult. Growing up with four brothers and one sister, he never lacked stories of the wild and crazy stunts they all pulled.
Duane graduated from Iowa Falls High School, where he excelled at wrestling, holding many state championship titles. Duane also displayed extraordinary talent in baseball, having offers to be a professional baseball player. Ultimately choosing to follow his heart, he enlisted in the United States Air Force, a choice he never regretted and was extraordinarily proud of.
In 1955, he met the love of his life, Bettie Wyatt. After a short courtship, Duane and Bettie were married on October 14, 1955 in Montgomery, Alabama. Shortly after, Duane was promoted to USAF OSI. Their greatest advantage began on August 8, 1956 with the birth of their first and only daughter, Terry Lynn. They were then blessed with two sons: Stephen Michael on November 25, 1958, who passed on December 2, 1958; and Scott Allen on July 6, 1960.
Bettie and Duane traveled the world during his military career, living in numerous places. His personal favorite was Greece.
Duane never met a stranger and was loved by all who met him. His wonderful sense of humor and loving spirit came naturally to him.
He was a caring friend and excellent boss who never asked anyone to do anything he wasn't willing to do himself, but above all Duane was a loving husband, father, grandfather and great-grandfather.
On July 12, 2021, the mothership came for Sabrina's grandpa with his wife and daughter by his side.
Duane was preceded in death by his son Stephen Davenport; his parents Richard Lee Davenport and Letha Loraine Davenport; and his brothers Richard, Lyle Fay and Daryl.
Duane is survived by his wife of 66 years Bettie Irene (Wyatt) Davenport; daughter Terry Davenport; granddaughters: Erin Brock and her daughter Hailey Moore; Sabrina Redmond (Curtis) and her daughters Aaliyah Brock, Savannha & Vanessa Hernandez; and Jennifer Melo (David) and her daughters Sophia Melo and Isabella Melo. He is also survived by son Scott Davenport; Scott's children Scott Davenport II & Dawn Davenport; and Scott II's children Madalynn Davenport & Richard Davenport as well as Dawn's daughter Karley Henson.
Services for Duane will be held Monday, July 19, 2021 at 11:00 at Oregon Trail national cemetery. A reception will follow at a location to be determined. To leave a message for the family, click "Share Memories."