Raymond Nathan Koschene: 1946 – 2021
Raymond was born and raised in Casper, WY.
He was a master sheet metal worker and work took him to Las Vegas in 1990. He passed March 17, 2021 in Henderson, Nevada.
Article continues below...
He loved hunting, fishing and old cars – Fords being his favorite.
He is survived by his children Monty (Carrie), Paul (Mary), and Stacy (Jeremy); sister Jenny; grandchildren Tyese (Garrett) Robertson, Zachery (McKenzie) Bryant, Kendell, Kyzen, Kaileah, and Kierza Koechene.
A celebration of life will be held at Conwell Park on August 2 at 11 a.m. Come have lunch with us and share your memories!
---
Rose A. Smith: November 29, 1924 ~ July 18, 2021 (age 96)
Rose A. Smith, 96, of Casper, Wyoming passed away on Sunday, July 18, 2021, at home. She peacefully fell asleep in the hands of our Lord.
Rose was born on November 29, 1924 to Bruce and Lela Will in Rosedale, Texas. She was one of 12 children. 
She married Robert L Smith in November 1942 and followed him in the oil fields for many years. They had two daughters, Rose Mary and Judith. She did a lot of babysitting for many years. She became a beautician after moving to Casper and worked in retail for a while.
She worked as a janitor at the airport for many years and went to cleaning individual homes until she turned 90. That was truly her calling. 
She was preceded in death by her husband of 34 years, her son-in-law Charles Greer, her parents and nine of her brothers and sisters. She is survived by her two daughters, Rose Mary Greer and Judith Baker (Kyle).  She is also survived by seven grandchildren, 9 great-grandchildren and 3 great great-grandchildren. She is survived by two brothers and one sister.
The vigil will be held at Bustard & Jacoby Funeral Home at 7 p.m. on Friday, July 23, 2021. There will be a private viewing after the vigil.
The funeral service will be held at St. Anthony Church Saturday, July 24 at 3 p.m. Burial will follow at Memorial Gardens cemetery. A reception will follow in O'Reilly Hall. Memorial donations may be made to Central Wyoming Hospice and Transitions, 319 S. Wilson St., Casper, WY 82601.
Arrangements are entrusted to the care of Bustard & Jacoby Funeral Home, 600 CY Ave., Casper, WY 82601.
---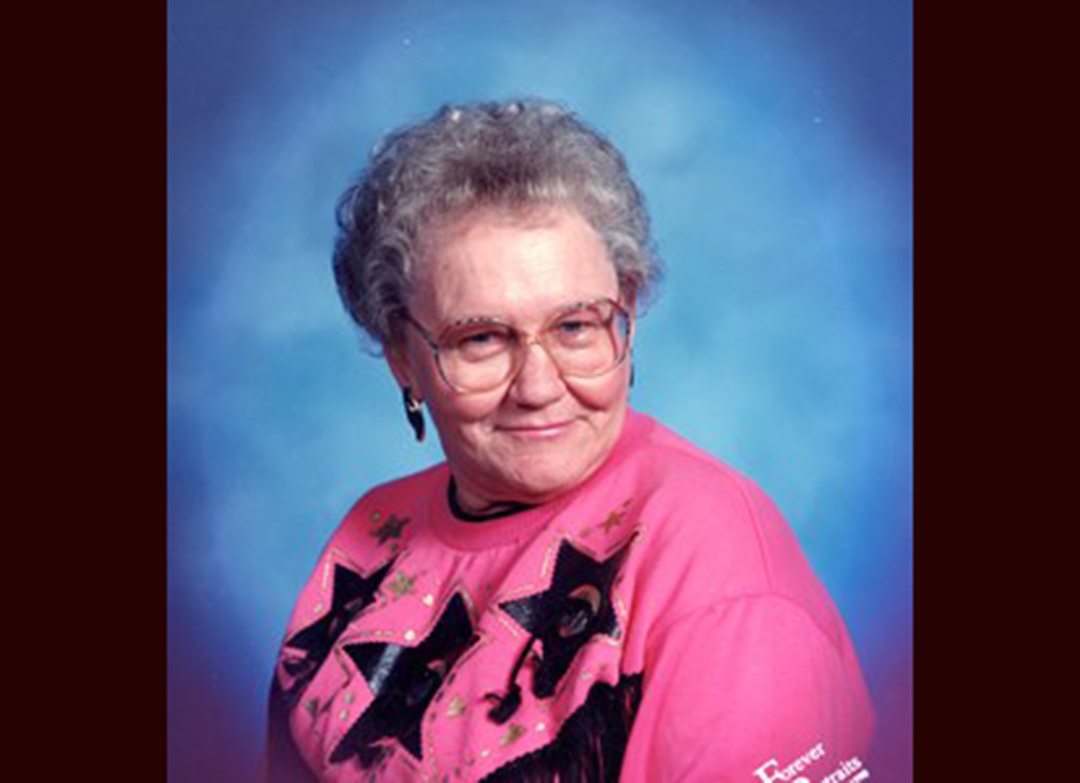 Doreen Mae Carpenter: 1923 – 2021
Doreen Mae Carpenter was born to Givens and Elfrida (Dezember) Waddell on May 1, 1923 in Blandford, Indiana. Doreen was one of ten children born to the couple, the other nine being Arthur, George, Gilbert, Givens (Jr), Johnny, Richard, Barb, Irma and Stella. Doreen was close with all her siblings. She took care of many of them in their final days.
Doreen married Elvey "Bert" Edwards in 1940. Their union blessed Doreen with her most precious gifts, her sons Bert (Tommy) in 1941 and James (Jimmy) in 1944. Both sons were very special to her, and she was fiercely protective over both until her last breath.
After her divorce from Bert, Doreen met Kirk Carpenter and they married in 1957. Doreen and Kirk enjoyed many adventures. Doreen loved to hunt and was proud to have shot her own elk. She loved the Tetons and camping. She loved to watch car racing and wrestling. She loved playing Bingo and often won.
Doreen grew up in the hills of Kentucky and she was tough. She believed in feeding guests who stopped by, and always had a Southern dish waiting on the stove.
Doreen was a caretaker all of her life. She worked as a nursing assistant before certifications were required, working in hospitals and eventually caring for elderly in their homes into her eighties. At the age of 85, Doreen became a greeter for a local store where she loved seeing all of the babies come in. She would often talk about a precious child she had met that day.
Doreen loved children. She would hold babies for as long as they would let her and rock them. She spent a lot of her time with a crochet hook in her hand and made many blankets for her loved ones. Doreen had a passion for pigs and has a crazy collection of pigs in her home. She also loved to watch her "preacher" on Sunday and was very sad at his passing this past year. She loved to read the bible and kept it close at hand. Doreen loved bulldogs. Timex, Princess and Angel kept her company in her final years.
Doreen lived independently in her home until 2 months ago, when she entered Hospice. She left us at the age of 98 on July 16th to enter heaven and will be dearly missed by those she left behind. Doreen is survived by her sons, Bert (Esther) Edwards of Casper, WY and James (Nancy) Edwards of Tacoma, WA. Doreen left 8 grandchildren, 21 great-grandchildren and 20 great-great-grandchildren. Doreen had many beloved nieces and nephews. Her great niece Hariah was very special to her. Doreen was preceded in death by her husband Kirk, her siblings and one great-great-grandson.
In lieu of flowers the family would like donations to the Casper Humane Society.
A viewing will be held at Newcomer Funeral Home from 10:00 a.m. to 11:00 a.m. Thursday, July 29. Services will be held immediately after at 11:00 a.m., followed by burial at Memorial Gardens.
To send condolences or leave a special message for the family you may mail them to:
Bert Edwards
P.O. Box 2997
Mills, WY 82644
---
David Michael "Dave" Harford: 1951 – 2021
David 'Dave' Michael Harford passed away at Wyoming Medical Center in Casper, WY on Friday, July 16, 2021 at the age of 70.
David is survived by his Wife, Mary Beth of 43 years. They married in Livonia, Michigan.
Dave is lovingly remembered by his family. Son, David, wife Janie, their children Mariah, Austin and wife Kendra, Jason, Chayse, Ian and Haley. Son, Kevin, wife Robyn, their children Nathan, Katie and Kezia. Son, Michael; daughter, Elizabeth and her son Asa. Son, Aaron; daughter, Sariah; son, Matthew; son, Jared; daughter, Rachael and her daughter Bailey. Brother Dan and wife Theresa. Sister, Christine. Sister-in-laws Nancy Anne and Linda, husband Paul, along with many nieces and nephews.
Dave is preceded in death by his parents David and Theresa, his brother Mark, and his brother Rick and Rick's wife Patricia.
Dave was born in Detroit, Michigan on June 21, 1951. He graduated from Redford Union High School of Redford Township, Michigan in June 1970 and went on to earn trade certificates along with some college. He was honorably discharged from the Air Force as Senior Airman. He worked as a DJ, Electronics Technician, a Human Service Aide and a Direct Care Professional for disabled persons at the Wyoming State Training School as well as Community Entry Services in Fremont County, WY.
David enjoyed his Family, music, movies, being a DJ, politics and comedies. He was the king of dad jokes, had a dry sense of humor and was a gregarious soul. Dave had a strong belief in God and Jesus Christ. He was an active member of the Church of Jesus Christ of Latter Day Saints and spent time studying the scriptures. Dave loved his country. He enjoyed going to the mountains and camping. He enjoyed sports, especially hockey, and he was a lifelong Detroit Red Wings fan. He loved studying genealogy and family history.
The viewing and funeral service will be held at the Church of Jesus Christ of Latter Day Saints, 1922 S. Poplar St., Casper, WY 82601 on Monday July 26, 2021 at 10 a.m.
The burial will be held at the Oregon Trail Veterans Cemetery, 80 Veterans Road, Evansville, WY 82636 on Monday July 26, 2021 at 12:30 p.m.
A reception luncheon will be held at the Church of Jesus Christ of Latter Day Saints, 1922 S. Poplar St., Casper, WY 82601 on Monday July 26, 2021 following the burial at 1:15 p.m.
In lieu of flowers, memorial donations may be made to Mary Beth Harford, I/C of Newcomer Funeral 710 E. Second St., Casper, WY 82601.