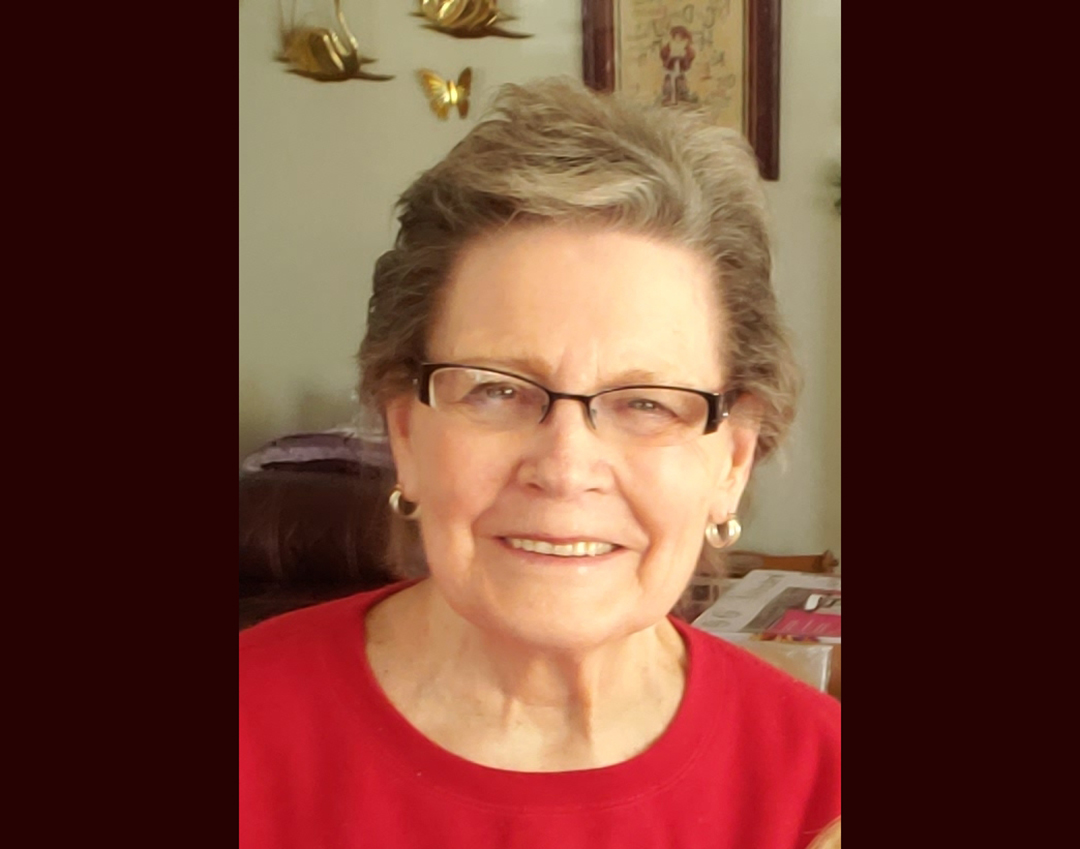 Mary Eileen Russell: 1938 – 2021
Mary Eileen Russell was born October 4, 1938 in Mitchell, South Dakota to Charles and Ethel Tinker.
She passed away on July 22, 2021 after a courageous, hard-fought three-year battle with cancer at the age of 82. Her motto until the end was "when the going gets tough, the tough get going."  
Article continues below...
Mary grew up in Bozeman, Montana, where she met the love of her life — George Eugene Russell — during her sophomore year of high school. Mary and George were married on October 5, 1957 in Bozeman. They were married 63 years.
While living in Montana, they had three children, Chuck, Debbie, and Vickie. Casper has been home to the Russell family since 1966. Mary was a stay-at-home mom while her kids were young, but later worked for Woolco, school cafeterias, and Meals on Wheels. She also volunteered at the Wyoming Medical Center and became a Mary Kay consultant.
Mary retired in 1991 so she could spend time with her grandkids, each of whom was "her favorite." She cherished her grandkids.
Family was the center of Mary's life; she was happiest when her family was around. She loved baking and cooking meals for her entire family, preparing each member a delicious birthday dinner of their choice — her specialty being fried chicken! She also loved baking Christmas cookies and goodies to share with family and friends. She is also the woman who still hand-wrote and hand-mailed Christmas cards to a long list of family and friends.
Mary also loved traveling with her husband in their classic cars, attending numerous shows and rod runs across the country, and making lifelong friends along the way.
Mary spent countless hours creating beautiful and intricate needlepoint pictures. She also loved playing cards and games with family and friends, crocheting dishrags and towels so she always had an ample supply on hand for anyone in need, and making blankets. She made sure that every baby born that she knew had a handmade baby blanket.
She also enjoyed reading, coloring, Candy Crush, and puzzles and games on her tablet. Mary was always positive, never complained, saw the good in everyone, and had endless love and compassion.   
Mary is survived by her loving husband George; daughters Debbie (Mike) May and Vickie (Jim) Smith; grandchildren Allen (Chrissy) Sosa, Jamie Smith, Alex (Sydney) Smith, Sabrina (Cameron) Budack, Brandt May and Taylor May; one great granddaughter, Isabella Smith; sister, Dorothy (Louie) Stengel; brothers, Chuck Tinker and Bob (Peg) Tinker; sister-in-law, Mabel Tinker; numerous nieces and nephews; and many special friends. She was preceded in death by her parents, Charles and Ethel Tinker; brothers, Carl and Dennis Tinker; and son, Chuck Russell.
The family would like to express special thanks to the amazing team at Frontier Home Health & Hospice. Their care and compassion was exemplary.
Mary will be dearly missed and forever treasured in our hearts.
A celebration of life will be held on Friday, August 6, 2021, at 6:00 p.m. at the Yellowstone Garage, 355 W. Yellowstone Highway, in Casper. In lieu of flowers, donations may be made to Friends of Hospice – Casper or to the Casper Humane Society.
---
Bonnie M. Williams: October 14, 1936 – July 25, 2021 (age 84)
Bonnie Williams was born on October 14, 1936 in Glendo, Wyoming. She passed away July 25, 2021 in Casper, Wyoming.
On May 17, 1952, she married Gus Williams. They were blessed with 6 children.
She was survived by her children Linda (Dwight) Schroeder, Kitty (Keith) Thomson, Kathy (Rob) Byron, Teri (David) Meyer, Suzanna Drake, and Keith (Chrissy) Williams; 16 grandchildren; 34 great-grandchildren; and three great-great-grandchildren.
She is proceeded in death by her husband Gus, four brothers, one sister, her parents, and one great-great-grandchild.
Services will be held on July 30, 2021 at the Church of Latter Day Saints at 10:00 a.m., at 1922 South Poplar St., Casper, Wyoming. There will be a viewing from 9:00 a.m. to 10:00 a.m. at the church before the service.
Arrangements are entrusted to the care of Bustard & Jacoby Funeral Home, 600 CY Ave., Casper, WY 82601. 
---
Deborah Crocher: 1958 – 2021
Deborah Crocher, formerly of Springfield, passed away July 25, 2021 in Casper, Wyoming.
She worked for district 186 for many years. She was preceded in death by her parents Robert R. Meacham, Sr. and Lucy D. Meacham of Springfield, IL; her brother Harry D. Meacham of Springfield, IL; and her husband of 14 years Richard E. Lee Sr. Of Springfield, IL.
She leaves behind three siblings, Robert R. Meacham, Jr. (wife Diane). Rita Meacham, all of Springfield, IL. She leaves behind three children, Thomas Meacham (wife Joni) of Riverton, IL. Kathrine Goddard (husband Ron) of Casper, Wyoming and Adam Lee (fiancé Denise) of Springfield, IL. She also leaves behind many grandchildren, great-grandchildren, nieces and nephews, all of whom she loved dearly. A celebration of her life is being planned for a later date in Springfield.
Arrangements are entrusted to the care of Bustard & Jacoby Funeral Home, 600 CY Ave., Casper, WY 82601. 
---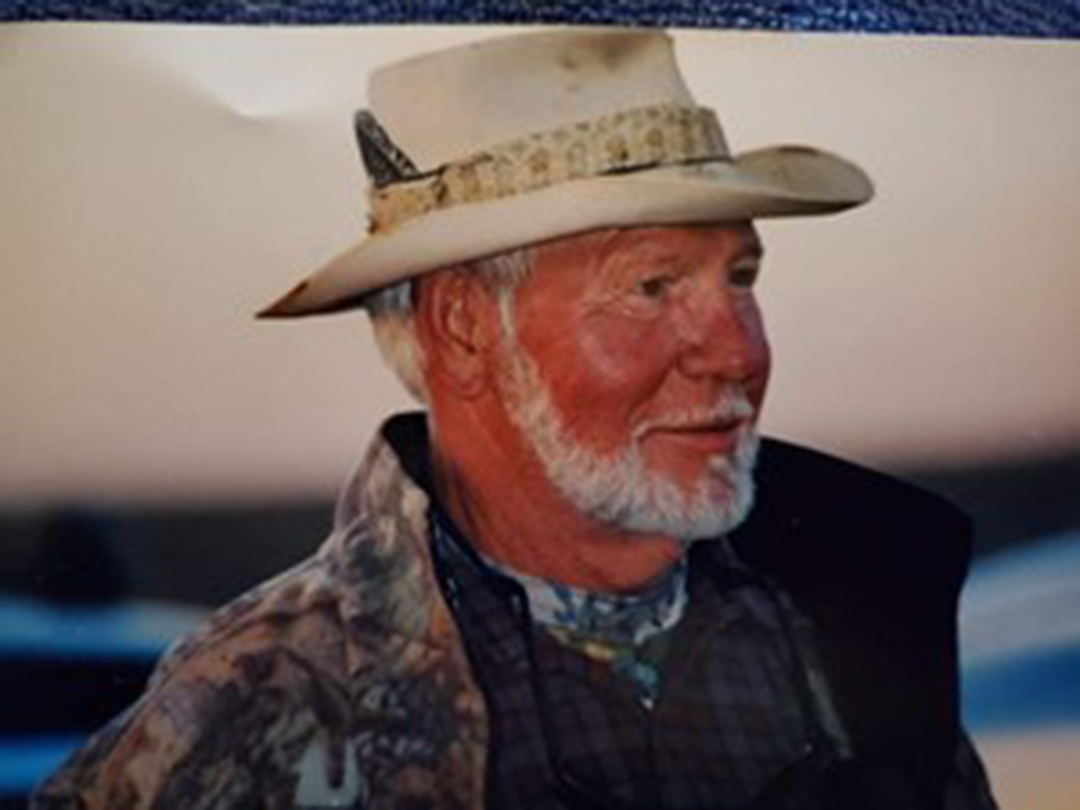 Harry Richard Blantz, II: 1937 – 2021
Harry Richard Blantz II, 84, of Douglas and Glenrock passed away Tuesday, July 20, 2021.
He was born to the late Harry and Alice (Brandt) Blantz on March 1, 1937 in Lebanon, PA. Harry graduated from Lebanon High School in 1956, joining the United States Air Force soon after. He returned to Lebanon to marry Marlene Krall in 1958, and they resided in New Hampshire during his time in the service. After his time in the service, they returned to Pennsylvania before heading west to Idaho Springs, Colorado in 1969 and Douglas, Wyoming in 1973, where he worked as a uranium miner and for Converse County Road and Bridge until his retirement.
Harry was a member of the Glenrock Lions Club as well as the American Legion, and spent many years coaching youth baseball in Douglas. His true passions were hunting, fishing, and spending time in the mountains and with his family. Harry began painting in the '80s and became a respected artist well known by many.
He is survived by his brother, Ronald Blantz (Ginny) and his sisters, Linda Snyder (Dave) and Esther Fox (Ken), all of Lebanon, PA; and four children, Tracy Pirnie (Rick) and Kevin Blantz (Dawnel) of Douglas, WY, Alicia Glover of Casper, WY, and Beth Adams (Robert) of Longmont, CO. He is also survived by thirteen grandchildren and eighteen great-grandchildren with one on the way. Harry was preceded in death by his parents and his sisters Harriet Blantz and Eleanor Blantz Mohn.
Services will be held at Oregon Trail Veteran's Cemetery on August 6, 2021 at 1:00 p.m., immediately followed by a reception at the Fraternal Order of Eagles, 306 Durbin St., in Casper.
---
Ralph Edward Hetzman: October 3, 1945 – July 17, 2021 (age 75)
Ralph Edward Hetzman, of Casper, Wyoming passed away, Saturday, July 17, 2021. He was 76 years old. He was a loving husband, an amazing father, and a great storyteller. He loved his planes, trains, and military vehicles.
He was a proud veteran of the Vietnam War. He served in the Air Force and was a Technical Sergeant stationed at Pleiku, Vietnam.
His heart was full of love and life. He is survived by his wife of 19 years Kerry L. Hetzman; and son Thomas Edward Hetzman; daughter Christine Crosby; and step-children Dustin Milano and Aubrey Milano.
Funeral services with Military Honors will be held Monday, August 2, 2021 at 11:30 a.m. at Oregon Trail State Veterans Cemetery. A viewing will be held prior to the service on Monday, August 2, 2021 from 9:30 a.m. until 11:00 a.m. at Bustard & Jacoby Funeral Home.
Arrangements are entrusted to the care of Bustard & Jacoby Funeral Home, 600 CY Ave., Casper, WY 82601.