Cordell Cameron Gallion: 2002 – 2021
Cordell Cameron Gallion passed away in Mills, Wyoming on Aug. 10, 2021 at the young age of 19.
Cordell was born in Casper, WY to Derrick Norris and Jeni Gallion. He proudly graduated from Kelly Walsh High School in June 2021.
Article continues below...
Cordell was the type of person that could walk into the room and light it up with his great personality and beautiful smile. He would always try cheering you up with one of his jokes or by just being downright silly. He didn't like to see anyone down in the dumps.
He loved playing his video games and if you would let him, he would talk your ear off about them. He also was a master at the Rubik's Cube and had one within reach at all times.
Another favorite hobby was hunting, and he was very proud of the deer he got a few years ago. He loved camping and target shooting, and his favorite subject in school was science.
He would talk about things that would go beyond your comprehension unless you had the love for science as well.
One of his favorite foods was steak and he could smell it cooking from miles away, showing up to ask what's for dinner. He loved good food so much that he would eat anything that didn't eat him first.
Cordell is survived by his many parents. His loving mother Jeni Gallion, Dan Gall; stepdad Alex and Shannon Tappe; Derrick and Cassie Norris; several brothers Kolton Gross and girlfriend, Cheyenne Newell, and their son, Max; Dominick Redman; Devon Whitten; sisters, Jaden Gallion; Daniella Redman; grandparents Lori Ellis (Nana); George and Cyndi Tappe; great-grandmother Lucy Funk (Mimi); many aunts and uncles John and Kris Funk; Stephanie and Tyler Simmons; Bobby Ellis; Rachelle and David Henricks; and several cousins.
Cordell is preceded in death by his grandfather Bob Ellis (Pa) and grandmother Lynn Norris.
Services will be held at a later time.
---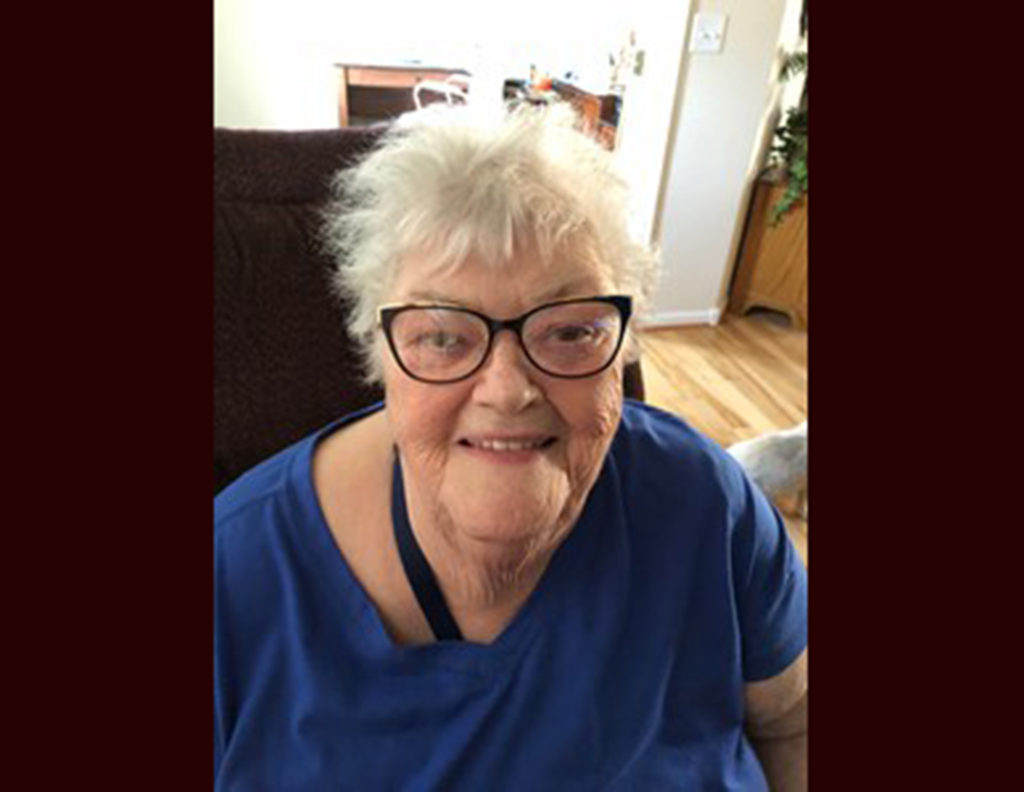 Sue Paull: 1939 – 2021
Sue (Alma) Paull, 81, of Bar Nunn went to heaven Thursday, August 12, 2021 from congestive heart failure. She was born in Owensboro, Kentucky on November 18, 1939 to Raymond and Emma Belle Wimp. Her family relocated to Casper, Wyoming in 1958. She married Keith F. Paull on January 10, 1960. Together they had three children and they resided in Casper.
She was a supervisor for the Department of Family Services up until her retirement.
She is survived by her sister Pat Barnes (Surprise, AZ); brother Max Wimp ( LouAnn) (Rapid City, SD); three children Leanne (Rodger) Silva, Kara Monpas (Phil Lopez), and Steve (Rita) Paull, all from Casper, WY; beloved dog Blake; eight grandchildren; and 18 great-grandchildren as well as several nieces and nephews. She is also survived by lifelong friends Roy Dvarshkis and Lavina Jackson. We also want to say a special thank-you to the Bush Family for all the help during all of our difficult times and for taking our mom's precious dog Blake.
She was preceded in death by her parents Raymond & Emma Belle Wimp, her husband Keith Paull, her Sister Bevie Kuykendall, her brothers Carroll Wells and John Wimp, and her grandsons William and Travis Spint.
A memorial service will be held at a later date.
---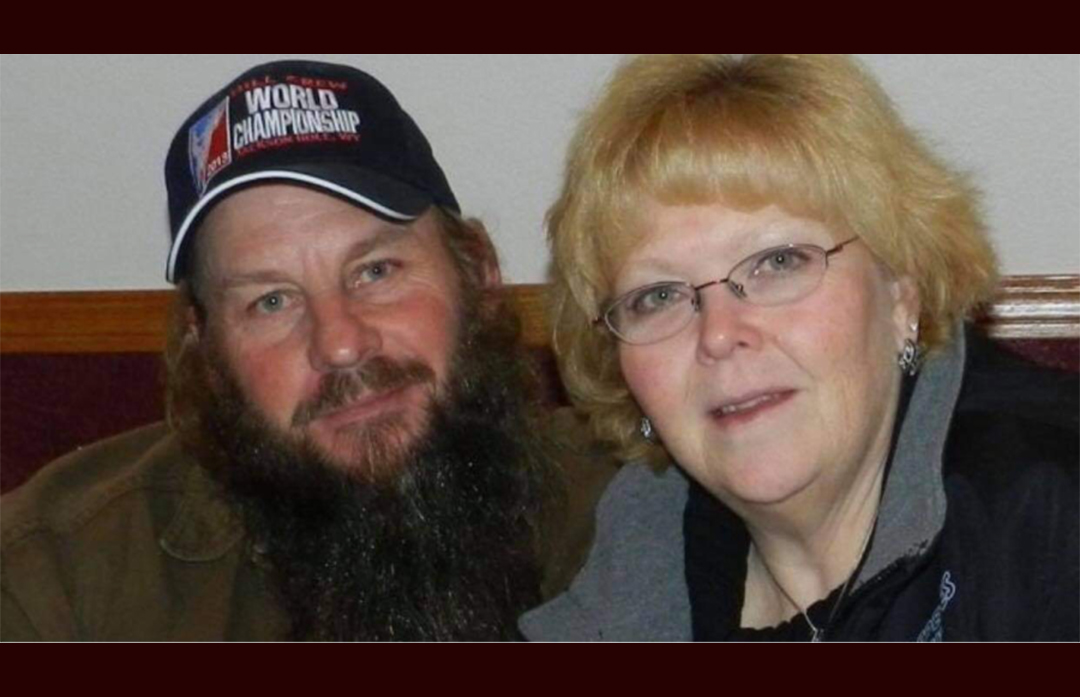 Walter Richard Kussy: June 6, 1961 – August 6, 2021 (age 60)
Susan Diane Kussy: June 14, 1959 – August 6, 2021 (age 62)
Susan Diane (Carneal) Kussy, born on June 14, 1959 in Worland, Wyoming, and Walter Kussy, born June 9, 1961 in Jackson Hole, Wyoming passed away together, August 6, 2021 from COVID-19. Susie was born to Clint Jackson and Frances (Beaver) Carneal. Walt was born to Walter Kussy and Shirley Brown.
They were married in 1990 in Casper, Wyoming. Susie was a soft-spoken individual who spent her adult life taking care of other people. She went to college in Casper, where she obtained her RN degree. Her first job was a candy striper in Worland. After college she worked for several nursing homes and hospitals, finishing out her career at The Wyoming Behavioral Institute in Casper, Wyoming. Susie had a passion for helping other people. She came to Worland often to check on her father and make sure he had everything he needed. Anyone who knew Susie said she was an exceedingly kind and compassionate person. She was an outstanding nurse that loved to share her knowledge.
Walt owned his own construction company, where he specialized in concrete work. He enjoyed his job and was still working every day up until 10 days ago, when he contracted COVID-19. He also spent a lot of his time as a firefighter, helping to keep everyone else out of harm's way. Walt had an ever-growing passion for hunting, always looking for the next great hunt. Walt grew up with a passion for skiing as well. His grandfather was a phenomenal skier and helped instill a love for winter sports at a young age. He shared his love with Susie and convinced her to join a snow machine club where they spent a lot of time during the winter months.
Walt and Susie were blessed with three boys: Brian was their oldest, followed by twins Brandon and Bradley. These boys were their whole world. Walt and Susie followed their boys' wrestling careers passionately. While growing up, they enjoyed going to Pikes Peak International Raceway, attending the Colorado Rockies games, camping in the Black Hills and going with their dad on his business trips to Rapid City, South Dakota.
Walt and Susie also loved to travel. They spent a month every year in Mexico having that one-on-one time with each other. In 2020, they took a trip to Alaska to go fishing with some of Walt's friends and had plans on going again the next year. They also loved their trips to Deadwood, South Dakota. Susie enjoyed slot machines, while Walt enjoyed the benefits of slot machines. It did not matter where they went: if they were together, they were happy. They were a match made in heaven, destined to be together. They were not a mushy couple that showed their affection in public, but it was clear they were meant to be from the very beginning.
They did almost everything together, so it should be no surprise that they went to be with the Lord within 5 minutes of each other. Those who knew them know that Walt went first and probably said, "Susie, it's time to go!"
Walt and Susie are survived by their three children Brian of Laramie and Brandon and Bradley Kussy of Denver, Colorado; Susie's father, Clint (Sarah) Carneal; Susie's sister Sally Molina and her niece Rozan Molina of Worland; and Walt's parents and brothers, Franz, Carl and Richard Kussy.
They are preceded in death by Susie's mother Frances (Beaver) Carneal; her brother Clint James Carneal and her sister Mariellen O'Neal.
Arrangements are entrusted to the care of Bustard & Jacoby Funeral Home, 600 CY Ave., Casper, WY 82601.