Brenda Jean Gribble: 1961 – 2021
Brenda Jean Gribble 60, formerly from Jackson, California passed away in Casper, Wyoming on Sunday August 15, 2021 of natural causes.
She was born May 17, 1961 to Jean and Herbert Nesler, widow to Tim Gribble and fiancé to Robert Vice. She is survived by her sons Sean and Cody Gribble, daughter Season Nesler, and nine loving grandchildren.
Brenda was not a graduate, but that didn't stop her from doing things most women wouldn't be able to do. Over her lifetime She had many professions but the ones she loved being the most were a Jackson firefighter and ACUSD bus driver. Brenda's hobbies and passions included many things, and her defining quality was she always had a green thumb. She loved bringing life to things. Brenda would even go to the store and clip off a piece of a plant she liked and put it in her purse to grow later. She was an outdoors kind of person and always wanted to be at the lake or the river, or a music festival. If it was popping, Brenda was there. Especially if there was music. Anything that brought her closer to friends and family and life.
Article continues below...
Brenda saw value in things that others would deem worthless, and she would then hold on to said things for their memory and personal worth. She was a good mother to her children and would place their needs above her own many times over. She was an even better friend if you had the chance to know her. Brenda would not only give you the shirt off her back, but she would also give you a home, food in your belly, and a drink in your hand. More importantly, she would give you love, and you would always have a good time in her presence. When Brenda entered a room, it would instantly light up. The woman had that effect. Not only was she captivating, but she wouldn't keep to herself in slightest. She was the definition of a social butterfly, bouncing from one group to the next anywhere she went, and she always made a new friend in her experiences. She wouldn't give someone the chance to have a bad day or be closed off.
Personally, there isn't enough one could say about Brenda. She was everything to her children and loved by her partner and friends. She will be forever missed.
A Celebration of Life ceremony will be held for Brenda at a later date. For any inquiries, reach out to Cody Gribble (209) 304-8464 or Sean Gribble (910) 603-3151.
---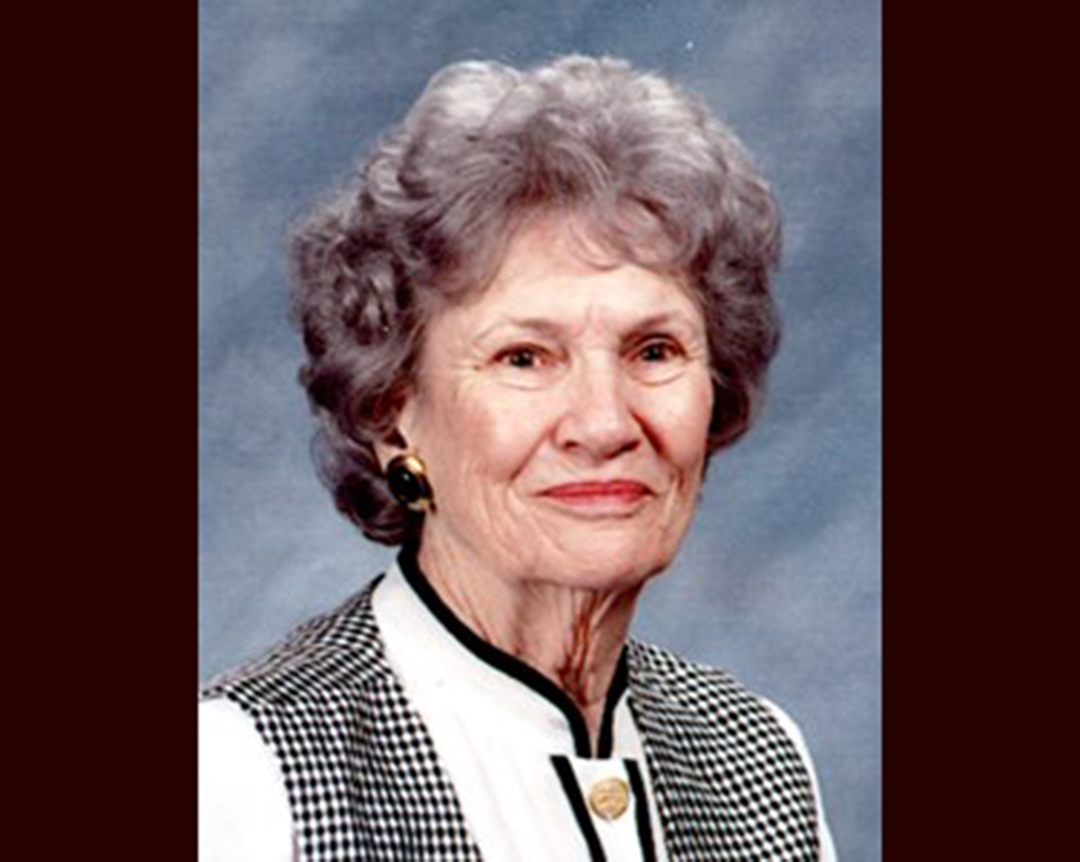 Mary Louise Long: 1925 – 2021
Mary Louise McLean Long, 96, of Casper died peacefully with family on August 21, 2021 at the Wyoming Medical Center. She was born April 28, 1925 in Casper to Angus McLean and Colina Gillespie McLean.
Mary grew up in the tight-knit community of Scottish immigrants. At Bobby Burns's Day celebrations, she would do the Highland Fling. Mary graduated from Natrona County High School in 1943.
She married her high school sweetheart, Frank J. Long, on August 15, 1945. The couple moved to Lincoln, Nebraska, while Frank got his degree from the University of Nebraska. The young couple moved permanently to Casper with their family in 1954.
Mary's first love and priority was always her family and her faith. She was a charter member of Mount Hope Lutheran Church. Mary was a wonderful Christian woman who was devoted to the Lord. She will be remembered for her kindness and helping others. She worked for the Red Cross and attended classes at Casper College. Mary volunteered for over twenty years at the Wyoming Medical Center. She had a passion for walking daily and then meeting friends for coffee. She always enjoyed being with her long-time lunch group and attending Bible study at her church.
Mary is survived by her son Donald Long (Barbara) of Peoria, Arizona; her daughters Cathy Mackey of Cheyenne and Jeanine Allison of Casper; seven grandchildren Shawna Mackey Geiger (Brad), Brian Mackey, and Kristin Mackey, all of Denver; Rebecca Lutz and Scott Long, both of Phoenix, Arizona; Cody Allison of Casper; and Riley Allison of Los Angeles, California; four great-grandchildren Ethan and Griffin Geiger, Brody Mackey, and Cheyenne Lutz; loved ones Stephanie Mackey and Kelsey Yokoyama; and many nieces and nephews.
She was preceded in death by her parents, husband Frank, two sons-in-law Terry Mackey and Bill Allison, twin great-granddaughters Ella and Reese Mackey, and brother Sandy McLean.
Due to COVID-19, a private family memorial service will be celebrated on Saturday, August 28, 2021 at 11:00 a.m. at Mount Hope Lutheran Church.
In lieu of flowers, donations may be made to Mount Hope Lutheran Church, 2300 Hickory St., Casper, WY 82604.
---
Keith Russell Forgey: 1960 – 2021
Keith Russell Forgey, 60, of Casper finished his work here on earth on August 21, 2021. Keith was born to Rodney and Lenora Forgey in Newcastle, WY on August 30, 1960. The family moved around with their business, Forgey Construction, until they settled in Casper. Keith worked construction with them from when he was young until it was sold in 1993.
Keith met Brandi at Wear Parts and after much hemming and hawing he finally got around to asking her out and then they were married in 1989. Their life was full of many adventures together, trips with friends and long days working together. Even at the end, Keith was more worried about Brandi than himself.
Ranching was Keith's passion in life. Tending to his livestock and property was where you could find him. He appreciated everyone that came to help with the work and you always knew the more he gave you a hard time the more he cared about you. Keith mentored many young people as they came to work with him on the ranch.
Keith also had a special place in his heart for his dogs. Over the years, he had many dogs that were his faithful companions. He and his dogs spent much time together and traveled many miles as they moved livestock on the ranch. He spent so much time with the dogs that Brandi teased him that he loved them more than her.
He is survived by his wife Brandi; father Rodney (Marinel) Forgey; daughter Shantel Anderson; son Scotty (Stacy) Legerski; brother Kevin (Kim) Forgey; sister Kim (Steven) Syverts; grandchildren Bode, Tripp, Keith, Reagan, and Kinsley; nieces and nephews; friends; seven dogs; and his livestock. Keith was preceded in death by his mother, grandparents, and brother-in-law Lance.
A memorial celebration will be held Saturday, August 28, 2021 at 4 p.m. at Forgey Land & Livestock, 4291 N. 6 Mile Road. Cards can be sent to PO Box 2581 Mills, WY 82644. In lieu of flowers, a fund has been set up at Hilltop National Bank (Keith Forgey Dog Park Fund) to build a dog park in town in his memory.
He lived by the Code of the West.
---
Elizabeth Smith (Liz) Rea died Monday, January 11, 2021. A celebration of life will be held at 4:00 p.m. Friday, September 10, 2021 at Shepherd of the Hills Presbyterian Church, 4600 South Poplar St., with a reception following.