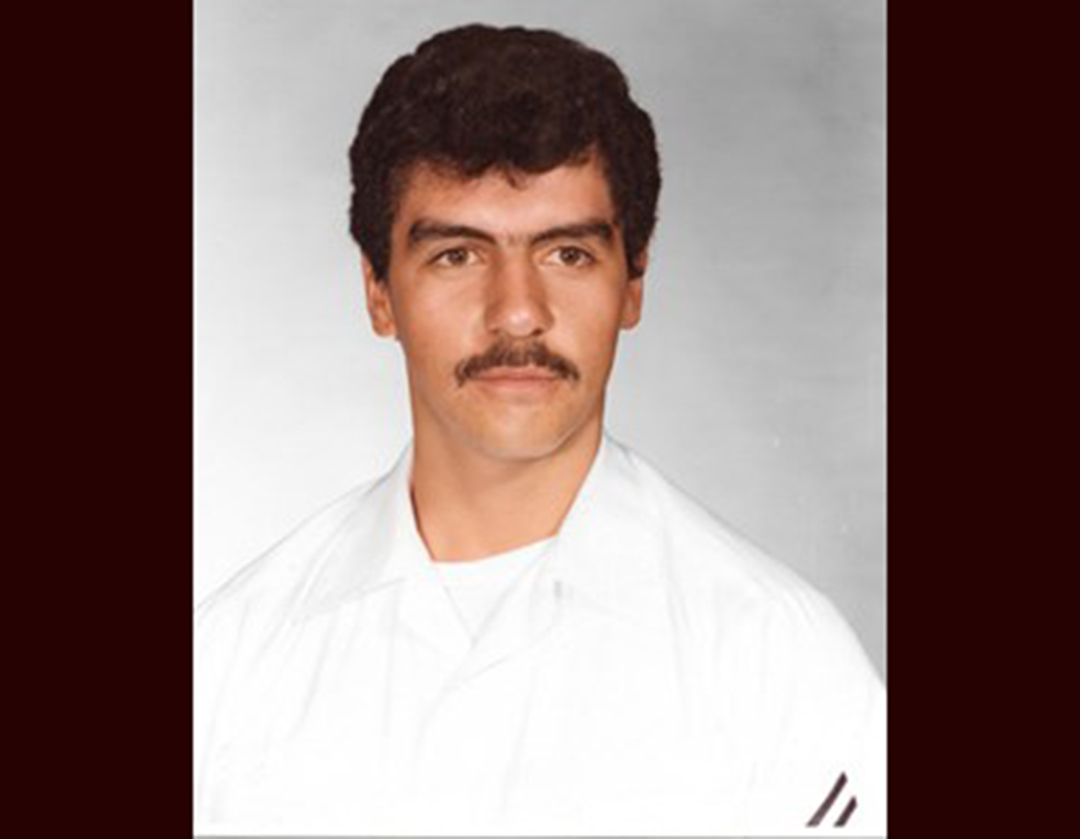 Gilbert Vega: 1958 – 2021
Gilbert "Gil" Vega, 63, passed away August 26, 2021 from COVID-19 in Casper, Wyoming at Wyoming Medical Center. Services will be held Friday, Sept. 3, 2021 at 11:00 a.m. at the Oregon Trail Veterans Cemetery in Evansville, WY.
Gilbert was born April 5, 1958 in Worland, Wyoming to Benito and Josephine Vega. He attended school in Worland, WY, where the favorite sport was track, and after school he joined the United States Navy. He served from 1977-1984, receiving an Honorable Discharge after his service. After his discharge, he came to Casper, WY to be closer to his family.
Article continues below...
He worked several years as a CSM at Walmart. This is where he met the love of his life and soulmate Becky in 2009 after he "stalked" her when he came on shift until he finally asked her out on a date. They married in July of 2010. At the time of his death he worked at Mesa Natural Gas Solutions as an Electrical Technician. He had earned Safety Man of the month and quarter several times which he was very proud of.
Gilbert was active in many sports and outdoor activities. He loved to golf with his brothers, ride his bicycle for hours and hike with his Mesa friends. His football team was Chicago Bears while his wife's team is the Green Bay Packers, which always made for an interesting day at their home when these two teams played. He also enjoyed watching the UFC/MMA fights with his brother Albert while they enjoyed their Peach Crown Royal. When he wasn't playing golf with his brothers, he was spending time with his wife. If they weren't working, they were spending time together.
He was preceded in death by his parents, daughter Josephine, brother Tony and sister-in-law Tammy Lyman.
He is survived by his wife Becky of the family home in Casper; brothers Ben (Julie) of Worland, Richard (Becky) of Texas, Ernie (Natalie) of Arizona and Albert of Casper; sister Mary Ellen Villegas (Jesus) of Casper; and his uncle Manual (Gloria), who was considered a brother by the whole family of Worland. He is also survived by children Tammy Lynn, Gilbert Jr and Nucole; step-sons Rudy (Mary), Preston (Derik) and James (Tami); and numerous aunts, uncles, nieces and nephews as well as his buddy, Jack, his border collie.
He will be deeply missed by his family, co-workers and many friends that he made in his lifetime simply because he would talk to anybody. He truly loved people.
A gathering to celebrate Gilbert's life will be held at the VFW at 1800 Bryan Stock Trail at 12:30 p.m. following his service.
---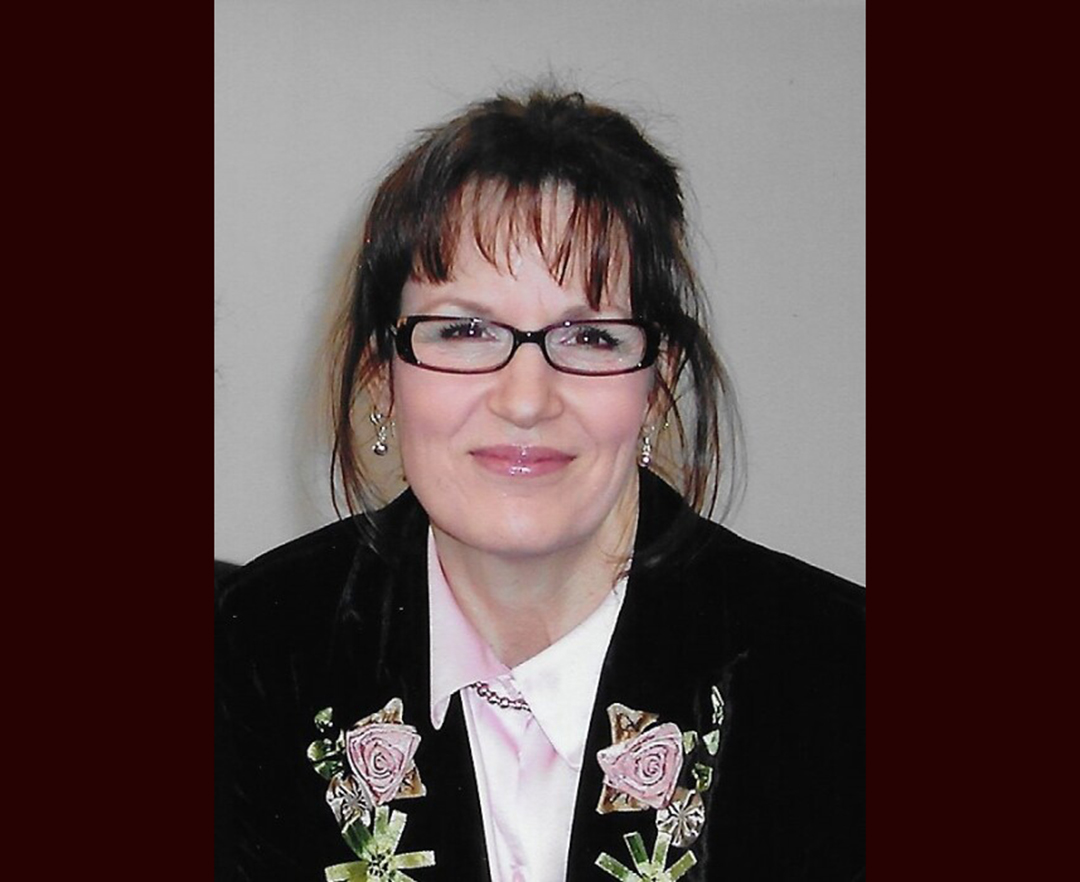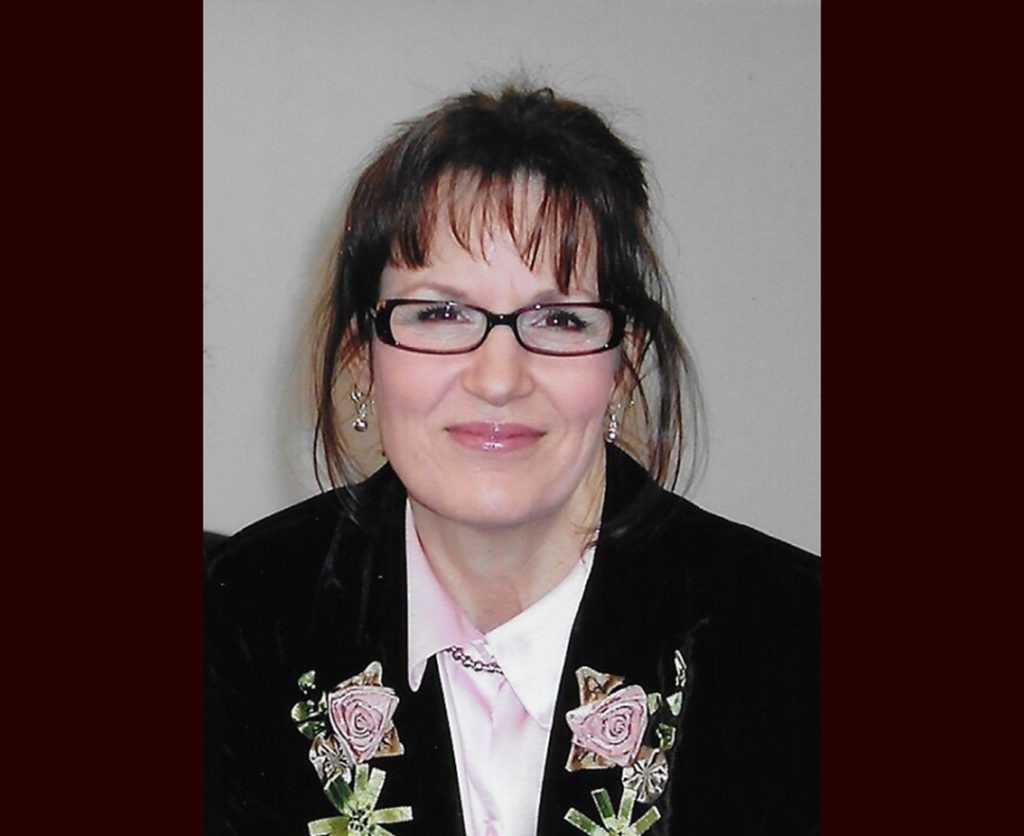 Kristine K. Aguilar: December 6, 1951 – August 27, 2021 (age 69)
Kristine "Kris" Aguilar was a loving wife, mother, grandmother, sister, aunt and friend. She left her Earthly body peacefully, surrounded by her loving family on August 27, 2021 at age 69.
She was born to Jeff and Otellia Watson on December 6, 1951 in Newcastle, Wyoming. She moved to Casper, Wyoming in her twenties and began working for GSA, where she met her future husband, Harold Aguilar. Together, they had one daughter: Amy.
Kris adored her daughter and granddaughter and loved spending every moment she could with them. Even when she was unable to speak, her eyes would light up when Isabella "Bella" would walk in. Kris was an incredible mother and grandmother.  
Kris was also a talented seamstress. She worked with many people throughout her sewing days, helping with many alterations to wedding dresses, bridesmaid dresses or the occasional hemming for her daughter (well…not occasional, but all the time actually). She always had time for her daughter Amy's ideas for an outfit or a Halloween costume.
She was also an avid hiker and was part of a hiking club. Kris took very good care of herself and was always eating healthy and staying active and in turn she would also make sure her husband ate healthy and stayed active. Just like the loving husband he was, Harold would comply with his wife's heathy meals, knowing she did this out of love for him. He did sneak in a hamburger from time to time thinking Kris would not know, but she always knew and never said a word, knowing he would be eating applesauce cookies for dessert.
After Kris retired from GSA, she dedicated her time to her church, Grace Lutheran. She was on the alter guild and would volunteer for various church functions until she was no longer able to do so. She was devout in her faith from the time she was little to the day of her death. 
Kris was a kind, gentle and tolerant person. She was gracious and loving to all who knew her. She will be missed beyond measure. She is preceded in death by her parents Jeff and Otellia Watson. She is survived by her husband of almost 44 years Harold Aguilar, daughter Amy Aguilar Cloward (Justin), granddaughter Isabella Cloward, brother Bradford Watson (Judy), and many nieces, nephews, cousins, and friends.
We will miss Kris dearly and will never forget her presence in our lives. We are blessed that God gave us the time we had with her.
The family will hold private services.
---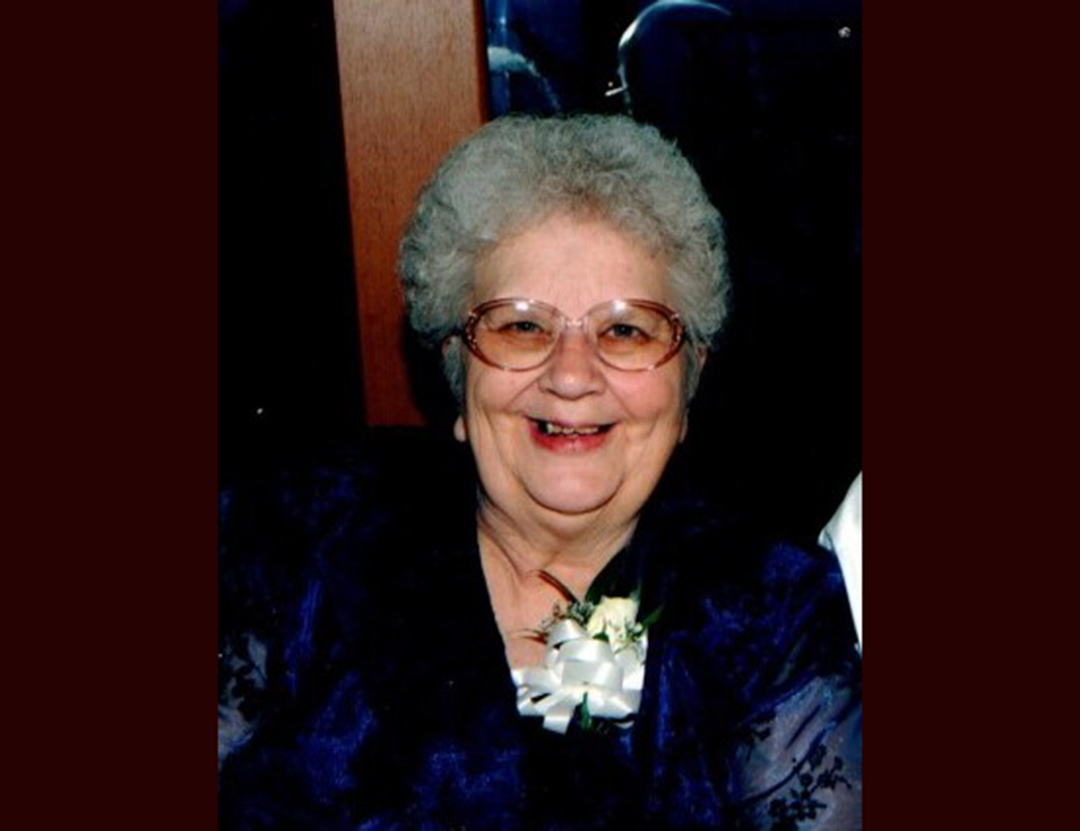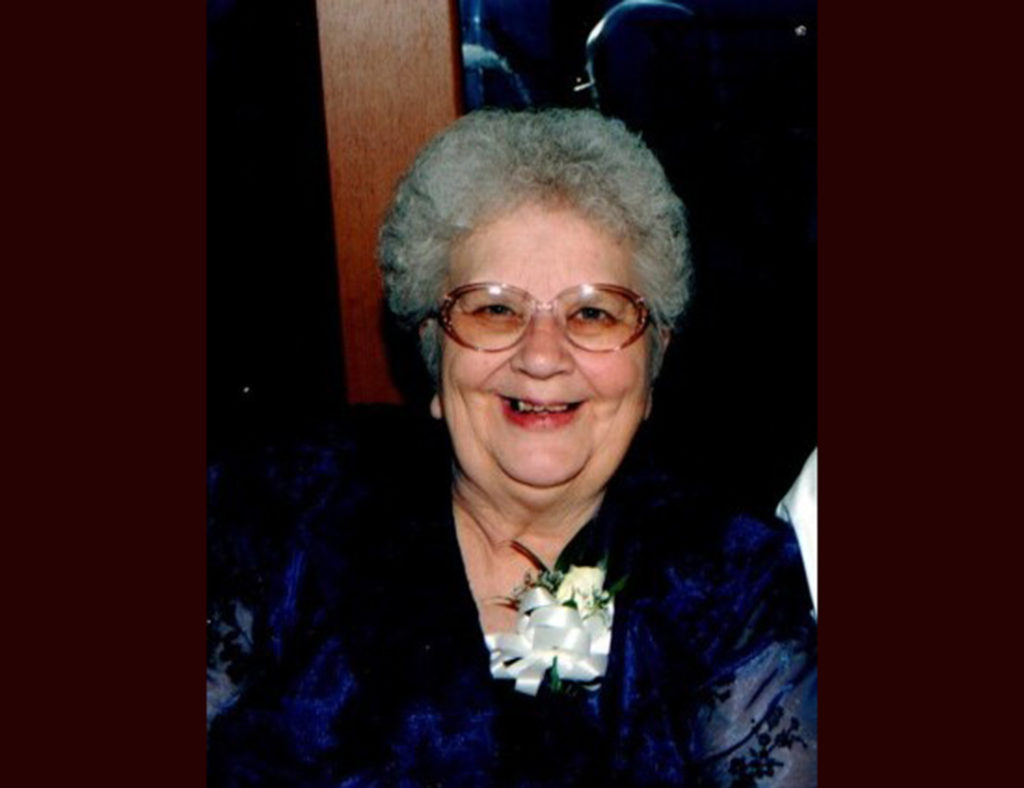 Shirley E. Schilling: March 6, 1939 – August 24, 2021 (age 82)
Peacefully and surrounded by family, Shirley E. Schilling gained her angel's wings and joined her Savior, her husband, and her son on August 24, 2021.
Shirley was born to Gerald and Helen Slater on March 6, 1939 in Sheridan, WY. She was later joined by her sister, Judy. She grew up in Sheridan, WY, and maintained various clerical jobs in Cody, Billings, and Rapid City, where she met the love of her life, Albert (Dick) Schilling, in 1957. They were married on June 27, 1959. Together, they moved to Billings, Montana, where they welcomed their first child, Byron. Shortly after Byron was born, they moved back to the Sheridan area, where they lived and worked at The Ranch at Ucross, and welcomed daughter Kris.
They moved back to Sheridan for a short period before settling permanently in Casper in 1970. In 1974, daughter Kimberly was welcomed to the family. Shirley worked for U.S. Welding Supply, taught children at Riverview Baptist School, and finally worked at the University of Wyoming Family Practice.
Shirley's pride and joy was traveling with her three grandchildren and exploring places they had never seen. The family expanded to include her eight great-grandchildren, all of whom she adored and whose various activities she loved attending. She also dearly loved her dachshunds. Shirley loved her Lord and was a member of Calvary Baptist Church.
She is survived by daughters Kris (Steve) Olsen and Kimberly (Shane) Sullivan; granddaughters Charissa (Kevin) Pownell, Courtney McMahan and Jerra Sullivan; great-grandchildren Koltyn, Aunya, Kyla, Kylinn, Paige, Sofie, Kespyn and Gemma; sister Judy Engle; and numerous cousins.
She was preceded in death by her husband Dick, son Byron, and her parents.
In lieu of flowers, donations can be made to the family or Calvary Baptist Church for her great-grandkids' camp fund.
Memorial services will be held on September 4, 2021 at 11:00 a.m. at Calvary Baptist Church, 1800 South Conwell St., Casper, Wyoming.
---
Verna Lee Valentine: May 18, 1939 – August 24, 2021 (age 82)
Verna Lee (Boyd) Valentine, 82, of Casper, Wyoming passed away on Aug. 24, 2021 of natural causes. Verna was born in Indian Grave Gap, Virginia to Venia and Curtis Boyd on May 18, 1939. She graduated from Garden High School in Grundy, Virginia in 1957 and moved to Arlington, Virginia, where she met and later married Dale Valentine in 1958. They eventually relocated to the family ranch in Glenrock, Wyoming in 1968, where they raised three children.
She was an accomplished businesswoman and a primary partner in the management of Valentine Construction for 23 years and later in her career with Casper businesses serving the local oil and gas industry. Verna was an avid reader, especially of local history. She loved attending live theater, going to the movies with friends, and, of course, her Denver Broncos. However, her greatest joy was spending time with her children and grandsons.
She is survived by her two brothers Jim (Martha) Boyd of Vansant, Virginia and Larry Boyd, also of Vansant, Virginia; her sister Billie Sue (Bob) Preece of Raglan, West Virginia; her three children CB (Rena) Valentine of Douglas, Wyoming, Lesa (Rachael) Valentine of Portland, Oregon and Terry Valentine of Glenrock, Wyoming; her two grandsons Trevor Valentine of Denver, Colorado and Tyler Valentine of Laramie, Wyoming; and her numerous nieces, nephews and lifelong friends. 
She is preceded in death by her parents, her sister and brother-in-law Lois and Leo Weber, and two infant sons.
Services will be held at a later date.
In lieu of flowers, her family asks you to consider a donation to Meals on Wheels Foundation of Natrona County, Central Wyoming Rescue Mission or to a similar charity of your choosing.
Arrangements are entrusted to the care of Bustard & Jacoby Funeral Home, 600 CY Ave., Casper, WY 82601.
---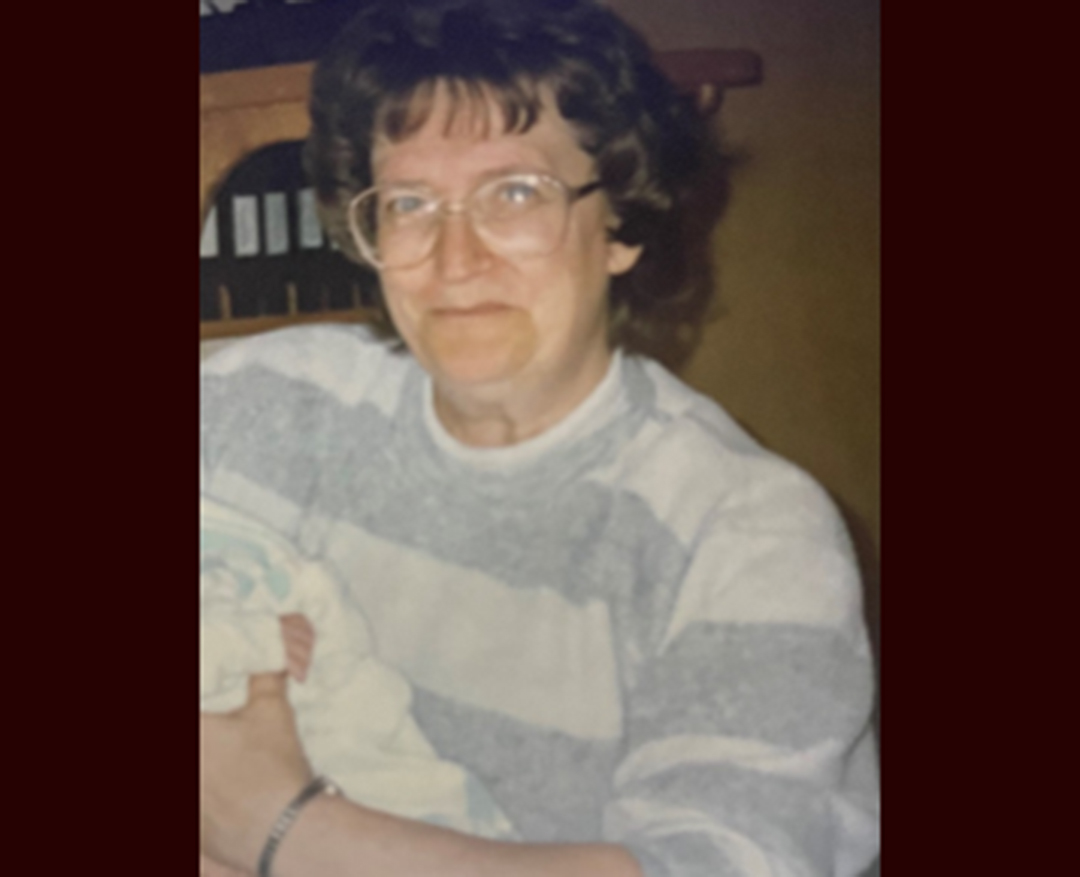 Esther "Joe" Joan Scoffield: November 6, 1946 – August 23, 2021 (age 74)
Surrounded by loved ones, Esther peacefully passed away to join her beloved daughter Kathy and husband Kent, as well as other family and friends, in heaven.
Born in Crook County, Wyoming on November 6, 1946 to her parents John H. Cohee and Josephine Cohee, Esther was raised with her four sisters Judy Quarles, Linda Hill, June Garro, and Wanda Garro and one brother Roy Cohee.
Esther was known for her amazing work ethic and dedication to every job and project she started. She was an incredibly strong woman. Esther worked and held the job title of custodian at Dean Morgan Junior High for 28 years, where she worked from a regular custodian to eventually become the lead custodian. She was beloved by her fellow co-workers.
Esther had a green thumb and loved gardening. She enjoyed puzzles, diamond art, and reading western novels. Above all else, she loved spending time with her great grandchildren, teaching them all the ways of gardening, cooking, and having fun. Esther loved her family and made sure all members of the family would get together for holidays.
She is survived by her daughter Karen Piotter and her five siblings.
She is also survived by her grandchildren Derek Street (Jessica), Cody Edgeington (Ashley), Jennifer Street, Tyler Piotter, Nathan Piotter and Courtney Street (Justin) as well as 10 great-grandchildren.
Following Esther's wishes, there will be no funeral or viewing. The family would like to invite everyone that knew this wonderful woman to a Celebration of Life at Antelope Park in Bar Nunn, Wyoming on Saturday September 11, 2021 at 12:00 p.m.
She was loved and respected by many and will be missed forever.
Arrangements are entrusted to Bustard & Jacoby Funeral Home, 600 CY Ave., Casper, WY 82601.