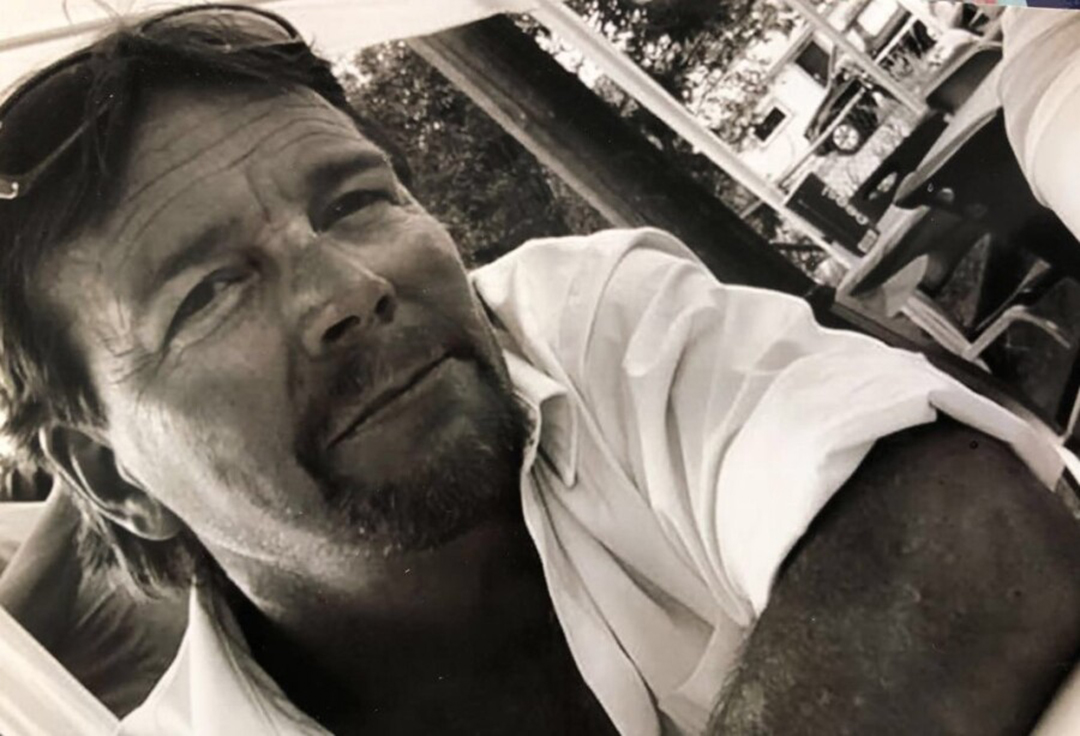 Rick "Scrappy" Moore: December 2, 1972 – September 8, 2021 (age 48)
Rick Aron "Scrappy" Moore, 48, of Casper, WY passed away on September 8 at his home surrounded by his family after a long battle with cancer.
Rick was born in Dayton, Ohio to Larry and Doris on December 2, 1972. He moved to Rawlins, WY in his late teens, then to Casper, making that home where he met his soulmate and love of his life Jenn, who he finally married on July 4, 2020, after 23 years.
Article continues below...
He worked as a mechanic for Greg's Garage, Leo's, and Aamco Transmission for over 30 years. He spent his free time working on trucks with his son and loved spending time with his family, friends, his kids and adopted kids, but most of all he loved spending time with his grandbaby Lizzy Rae. His other most favorite thing to do was riding his Harley.
Rick is survived by his wife Jenn, son Chandler Ray, daughter RaeLee Kay, granddaughter Lizzy Rae, one true brother Reggie (Christi) Henderson, all of Casper; his many adopted kids that he loved like his own; and so many great friends. He is proceeded in death by his father Larry Moore.
Memorial services/a Celebration of life will be held on October 2, 2020 at 2 p.m. at VFW 1800 Brian Stock Trail in Casper. Arrangements are entrusted to the care of Bustard & Jacoby.
The Moore family wishes to extend their heartfelt gratitude to everyone for the love, prayers, and support especially to Central Wyoming Hospice, Lincare CNTF Team, and Butch's Bar.
Arrangements are entrusted to the care of Bustard & Jacoby Funeral Home, 600 CY Ave., Casper, WY 82601.
---
Kenneth Richard Graf: November 19, 1930 – September 10, 2021 (age 90)
Kenneth Richard "Ken" Graf, 90, of Casper, Wyoming passed away on 09/10/2021 at Central Wyoming Hospice. Ken was born 11/19/1930 in a log cabin on his father's ranch in North Park, Colorado.    
The oldest of two siblings to Fred Carl Graf and Hilda Lewis Graf, he grew up on the Graf ranch in North Park and as a child rode a horse to school — or rode in a covered sled with the neighborhood kids if the winter weather was bad.
Ken graduated high school in Walden, Colorado in 1948. He served his country in Germany between 1952 and 1954 with the US Army. Returning home to North Park, Colorado, Ken worked as a fuel delivery driver. He got hired as an underground miner at a Fluorspar Mine in the Northgate District of North Park, working for Ozark Mahoning Company.  
Ken was the definition of sole proprietor, entrepreneur. It is said you have beaten the odds if your small business is still open after 5 years, profitable or not. Ken beat the odds 6 times as a sole proprietor.   
He owned and operated Ken's Conoco Service Station and a separate bulk plant, then Ken's Building Supply and later Colorado Scorpion, a regional snowmobile distributor with his partner Russ Bybee. All of these took place in Walden, Colorado.
During this time, he and his partner purchased land on Owl Mountain in North Park, Colorado.  
During his time in Walden, he was on the school board and city council. Ken was a member of local VFW and was in charge of the Team Roping Calcutta for many years at the Never Summer Rodeo in North Park Colorado.
In 1980, he moved to Casper, Wyoming to work in the oil field service sales business with Petro Chem. In the early 1980's, the oil industry entered a depression. He returned to what he knew and opened Cutlery World at the Eastridge Mall and Video Center on CY Avenue, both in Casper, Wyoming.
Ken spent over 40 years of his life almost fully in self-employment. Ken retired in 1995 and he and Dory spent many years traveling the U.S. in their motorhome, having visited most states. Ken and Dory spent the winters in Port Aransas, Texas and Mesa, Arizona.
Ken was a driver for Meal on Wheels in Casper and Ken and Dory were members of the Paradise Valley County Club. Ken enjoyed snowmobiling, water skiing and golf. Ken was also an excellent card player and will be missed for his nightly games with his many friends in Casper.
Ken is survived by his spouse of 58 years Doris "Dory" Graf; son Ted Graf (Vivian); son Mike Graf (Jodi); daughter Shannon Lakner (Steve); eight grandchildren Jessica McAllister (Brent), Dustin Graf (Michelle), Farrell Rapp (Ryan), Ryane Clark (Paul), Kristen Kulhavy (Travis), Stephanie Lakner-Neeley, Courtney Vega, and Cody Lakner; and four great-grandchildren Jaxson, Peyton, Braxson, and Beau.
Ken is preceded in death by his brother Raymond, his parents, and his granddaughter Adene Marie Graf
In lieu of flowers, the family requests donations to be made to Central Wyoming Hospice or Meals on Wheels of Natrona County.
Services are at 1 p.m. September 15, 2021 at Oregon Trail State Veterans Cemetery, followed by a reception at the Marriott Courtyard at 4260 Hospitality Lane, Casper, WY 82609.
Arrangements are entrusted to the care of Bustard & Jacoby Funeral Home, 600 CY Ave., Casper, WY 82601.
---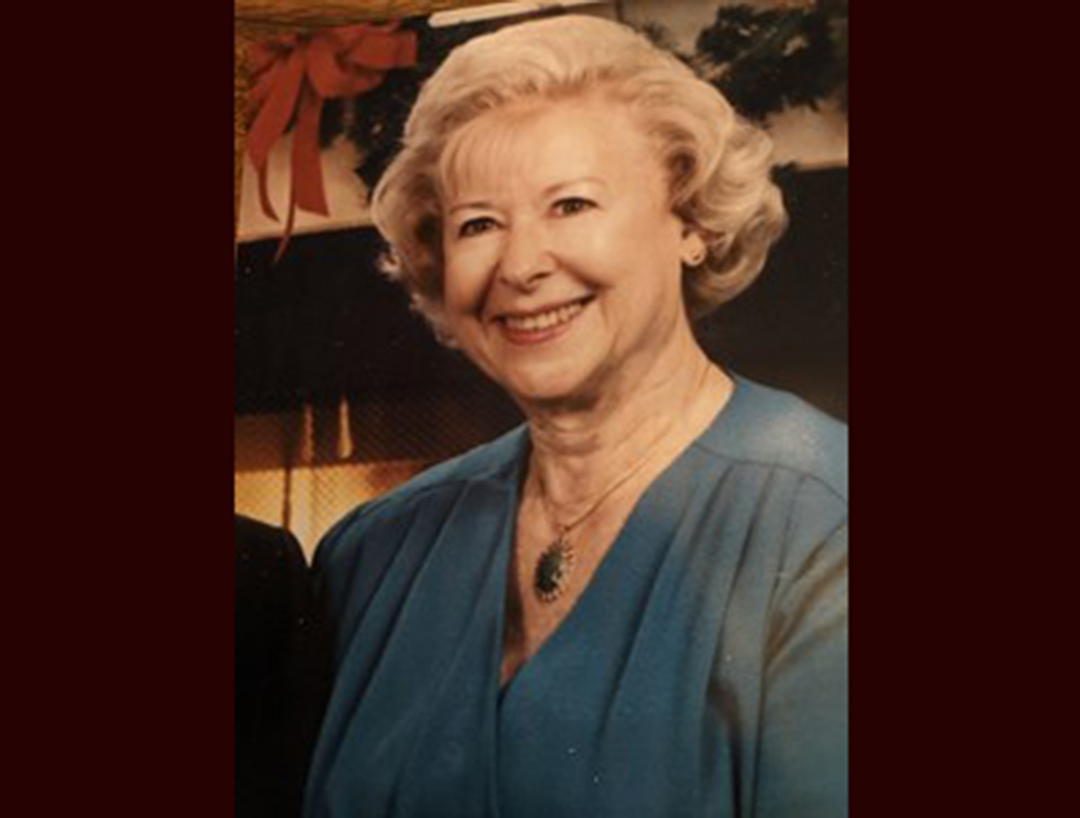 Lucille N. Bondurant: 1928 – 2021
Lucille Bondurant passed peacefully on September 8, 2021. She was born September 17, 1928 in Paris, France. Her mother was Paule (Colonna) Abrachy and her father was Raoul Abrachy.
She became a naturalized U.S. citizen in 1951.
She was originally married to Bill Tuttle, Frank Holub and her present husband Robert L. (Bob) Bondurant.
She worked at the Wyoming Employment Security Commission until her retirement in 1987.
She loved to play bridge and go gambling in Las Vegas, and she liked beautiful flowers. She also loved to travel and took a couple trips to her homeland: Marseille, France. She loved watching football — especially the Broncos. And no matter where she went, she was always dressed extravagantly.
She was predeceased by her son Steven, husband Frank Holub, sisters Gigi Abrachy and Colette, and Colette's husband Lou Math.
Surviving family includes her son Don Tuttle and wife Kathy; grandsons Barry Tuttle and wife Rochelle, Dale Tuttle and wife Shawn and family, Traci Bittleston and family, and Mark Tuttle; and her two nephews in France, Raymond and Robert Abrachy. She is also survived by her step-children Robert (Bob) E. and Bonnie Bondurant, and her step-daughter Miki Evans and family.
She will be missed by all.
---
Barbara Ann Ward: 1944 – 2021
Barbara Ann Ward met her Heavenly Father on September 11, 2021 at 77 years old. Barbara was born on July 31, 1944 in Kansas City, Missouri and was lovingly adopted by Raymond and Luella Wagner. She grew up in Kansas City, Kansas and had fond memories of spending time on her grandparents' farm with her cousins. She graduated from Shawnee Mission North High School in 1962. She then went on to get a bachelors degree from Emporia State College and then a Masters of Education from Eastern New Mexico University.
Barbara attended high school with Scot Ward, but they didn't officially meet each other until 1966, only one week before Scot was deployed to Vietnam. They kept in touch during the year that Scot was overseas and upon his return on August 16, 1967, they were married nine days later, on August 25. Shortly after their nuptials, they moved to Clovis, New Mexico, where Scot was stationed at Cannon Air Force Base. Barbara received her masters degree, Scot completed his service with the Air Force, and they then moved to Midland, Texas.
Scot and Barbara welcomed their one and only daughter Amy Lyn on January 10, 1976. They then moved to Shawnee, Kansas, where Barbara cherished being a stay-at-home mom raising her daughter. In 1983, the family moved to Colorado for a job transfer with Scot's CPA firm. Barbara enjoyed being an active part in Amy's extracurricular activities as she grew up and she continued her love of teaching.
In 2014, Scot and Barbara moved to Buffalo, Wyoming. Barbara immediately became active in the community, including joining a quilting group. Quilting became her passion and she spent many tireless hours working on her beautiful artistry. In December 2020, Scot and Barbara moved to Casper, Wyoming to be closer to larger medical care.
Barbara dearly loved her grandson Jake. She would spend any time she could with him and they had a close and special bond. She also loved animals, especially all of the dogs and horses she had over her life.
Barbara is survived by her husband Scot, daughter Amy, grandson Jake Anders, brother Gene Wagner (Mary), two nieces and a nephew, along with many loving cousins and extended family.