Justin Joseph Camara: 1978 – 2021
Justin was born in Hanford, California on October 19, 1978. He attended Hanford West High School and graduated in 1997.
After graduation he moved to Wyoming and started life as a young adult.
Justin lived with an invisible illness, Cystic Fibrosis, but he never let it slow him down. He was a cook for many years in various restaurants and he was a damn good one.
In his spare time he loved being with his friends and spending quality time with family. He played in a pool league with his Dad and watched the 49er games with his Mom.
He loved the mountains, camping and fishing. He enjoyed going to the beach and sightseeing.
He will be greatly missed by his fur babies Arya and Bohanyn. They were his world. 
Justin unexpectedly passed away on September 16, 2021. He leaves behind his loving parents Terri and Joe Camara along with extended family and friends. 
Come share your memories with us on Sunday, October 10, 2021 at noon at the Eagles Lodge, 306 N. Durbin St., Casper, WY 82601.
---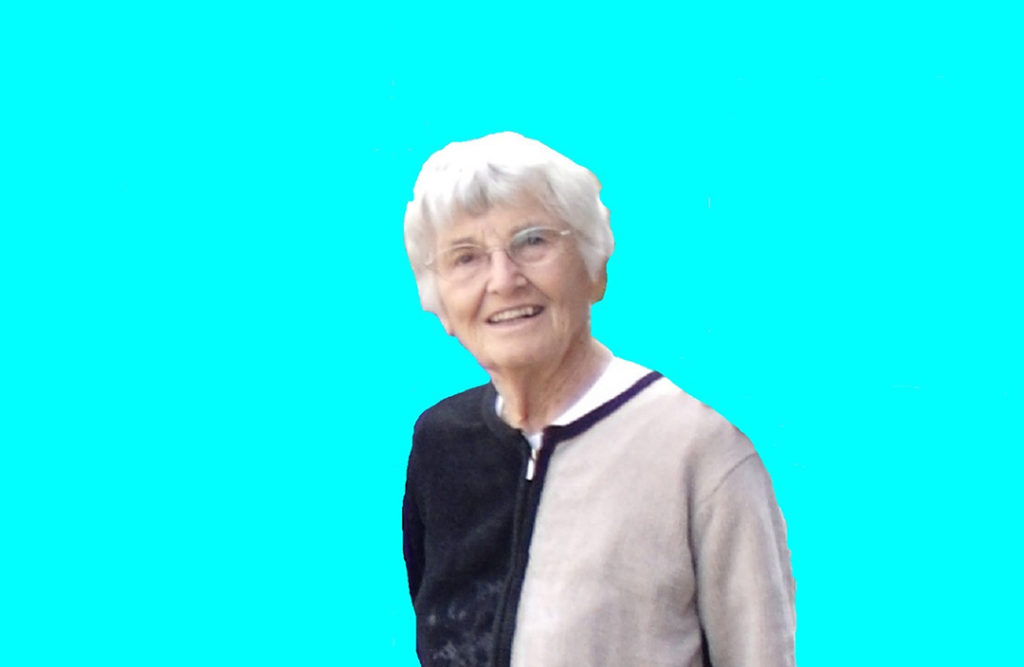 Pauline Cundall Ruckle: 1923 – 2021
Pauline Cundall Ruckle passed away Tuesday, Aug. 17, 2021 at the age of 98 at her home in Casper surrounded by family.
Pauline was born Pauline Troupe Cundall on Feb. 4, 1923 in Glendo, Wyoming. Her parents were the late E. Paul and Ruth Troupe Cundall of Guernsey, WY.  
She grew up on the family ranch, which evolved into Cundall Herefords near Wheatland, WY. After college at the University of Wyoming, she moved to Cody, where she and her husband Paul Purvis built a successful trucking and bus company. She later moved back to the Wheatland area, where she worked in the county courthouse and raised her five children.
She married her second husband Maurice Ruckle on Feb. 19, 1965 in Wheatland. She followed him in his career with the Civil Service to North Dakota, Montana, Texas and Oklahoma.  
After retiring, they lived in Oklahoma, South Dakota, and Texas. After her husband's death, Pauline moved to Casper to be close to her daughter Patti (Steve) Olson and more central to her other children scattered across the United States.  
She is survived by daughters Ruth (Clyde) Owens and Mary Lou (Steve) Browne, son Don (Janet) Purvis, sons-in-law Geoff McKnight and Steve Olson, and numerous grandchildren and great-grandchildren.  
She is preceded in death by her parents Paul and Ruth Troupe Cundall, brother Donald Cundall, husband Maurice Ruckle, daughters Margaret "Peg" McKnight and Patricia "Patti" Olson, stepson Bill Ruckle, and stepdaughter Cheryl Wright.
In her later years she enjoyed gardening, taking care of her flowers, playing with the family dog Pixie, and counseling and visiting with her many children, grandchildren and great-grandchildren. 
Pauline's ashes will be laid to rest next to her husband at the Wheatland Cemetery at a later date.
In lieu of flowers, those wishing to make a memorial contribution, please donate to Central WY Hospice and Transitions or Natrona Meals on Wheels or in Pauline's name to a charity of your choice.
---
Kim Elaine Mayhue: 1948 – 2021
Kim Elaine "Kimbob" Mayhue, 73, passed on Thursday, September 23, 2021 at home in Casper, Wyoming.
She was born March 14, 1948 in Lusk, Wyoming to Ernest "Tuffy" and Susan "Faye" Dean.
She married Gilbert "Bub" Mayhue in August of 1965. Together they had 3 children: Carla (TA) Aurelius of Casper, Gary of Casper, and Steve (Susie) of Sheridan.
She and "Bub" later divorced in 1989 and remained friends.
She worked in the banking business for 26 years, then went to cosmetology school and finished working as a hairdresser until retirement.
She enjoyed sewing, quilting, crocheting, and working in her flower gardens. Her favorite thing was spending time with her loved ones.
She is survived by her children Carla, Gary, and Steve; sister Charol Riedel of Port Orchard, Washington; four grandchildren Ashlee, Tyler, Katie, and Kale; and two great-grandchildren Averee and Parker.
She was preceded in death by her mother "Faye," father "Tuffy" and sister Debbie Beall.
Memorials can be made to a charity of the donor's choice.
There will be a celebration of life on October 9, 2021 from 12 – 2 at the Casper Municipal Golf Course 19th Hole at 2120 Allendale Blvd., Casper, Wyoming.
---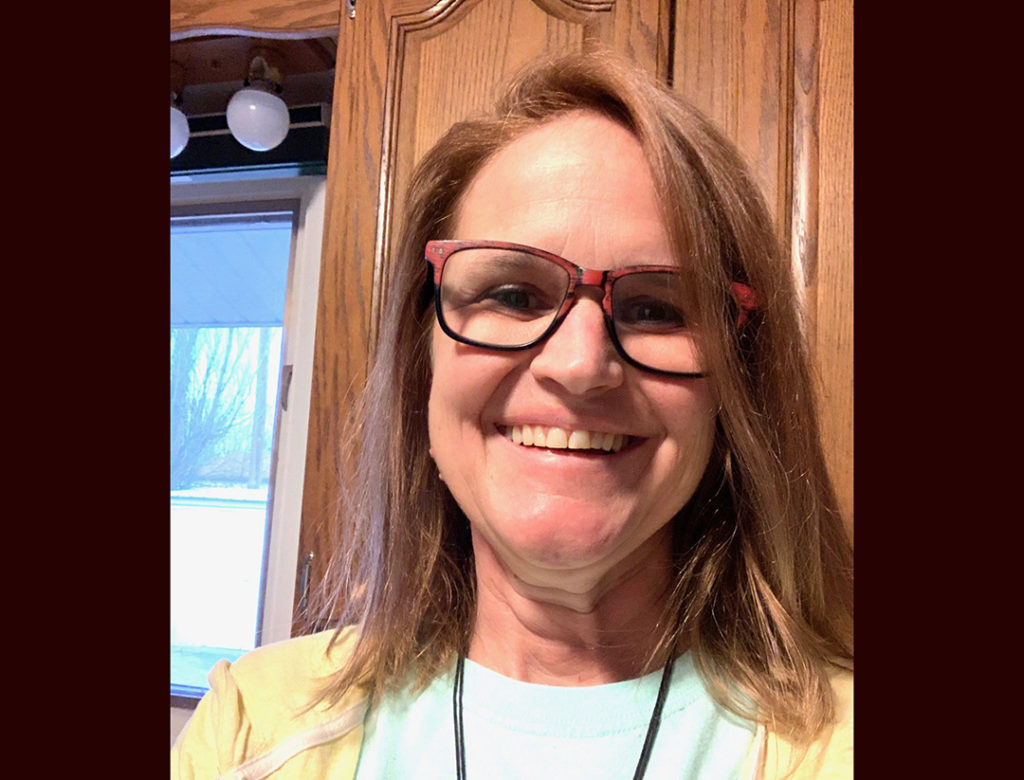 Jill (Startin) Lazar: 1964 – 2021
Jill (Startin) Lazar passed away on September 21, 2021, close to her daughters in Westminster, Colorado.
Jill was born December 22, 1964 in Salt Lake City, Utah to Wayne LeRoy Startin and Janice Mildred (Nelson) Muller.
She graduated from Powell Highschool in 1983. She worked various jobs throughout her life, but most importantly was a mother and homemaker to her three beloved children.
She is survived by her three children Shandra, Kimberly, and Michael Lazar. She is also survived by her mother Janice Muller as well as her many siblings, nieces, nephews, further extended family, an incredibly large community of friends, and her sweet cat Tabby.
She is preceded in death by her father Wayne Startin, brother Josh Startin, brother Matthew Muller and father of her three children Victor Lazar. 
Jill was a bright light in everyone's life, finding her success in bringing happiness to others. Jill deeply loved her family, her friends, and her community, using her positive outlook to leave a lasting impact on everyone who knew her.
Besides her devotion as a mother and friend, Jill was extremely active within her community of Casper, Wyoming, including within her church, Al-Anon, bowling league, and swimming group. 
A funeral service will take place at 11 a.m. Saturday, October 9 at Our Saviors Lutheran Church at 318 E. 6th St. Casper, Wyoming 82601.
A lunch reception will follow.
The family kindly requests that all who plan to attend wear a mask; masks will also be available upon request.
In lieu of flowers, memorial donations may be made out to her family to assist with expenses during this difficult time. Condolences and questions can be sent via email to Lazarfam22@gmail.com.