Connie Petty: February 2, 1948 – September 20, 2021 (age 73)
Connie Flaura Petty, 73, of Bar Nunn, WY passed away on September 20 peacefully at home after a very long battle with Multiple Sclerosis.
She was born on her grandparents' homestead in Deaver, Wyoming on February 2, 1948 to parents Squire Franklin "Bud" and Dorothy Elizabeth Dillon.
Connie married Jerry Lee Petty from Bonniville, WY at the Church of Christ on March 18, 1967 in Thermopolis, Wyoming.
Connie enjoyed gardening, her art, and scrapbooking. She loved her cats and watching the wildlife from her window. She loved teaching kids to read, and she loved her children, grandchildren, and adopted children.
She is survived by her husband Jerry Petty; her children Kristie Watson (Jo), Squire Andrew Petty (Autumn), and Patricia Kaiser (Benjamin); her grandchildren Haley, Alyssa, and Paige Kaiser, Wilson (Mackenzie), Chance, Jessica, and Lee Watson, and Dillon, Logan, and Leighton Petty; and her great-granddaughter Oakleigh Watson. 
She was preceded in death by her parents, Bud and Dorothy Dillon, her infant brother Dannie Dillon, and her in-laws Gladys and Heber Petty.
Services will be held at Bustard & Jacoby Funeral Home in Casper, Wyoming on October 1, 2021 at 10:00 a.m. Burial will follow at Highland Park Cemetery. A reception will be held at The Troopers Bingo Hall following the burial.
Arrangements are entrusted to the care of Bustard & Jacoby Funeral Home, 600 CY Ave., Casper, WY 82601. 
---
Sharon Kay Dobbins: October 9, 1937 – September 21, 2021 (age 83)
It is with heavy hearts that we announce the passing of our beloved mother Sharon Kay Dobbins at the proud age of 83.
She was born on October 9, 1937 to Kathryn and Beryl Bemis.
Sharon is preceded in death by her husband Eugene Kern Dobbins, two brothers Loren and Barry, sister Barbara, and great-grandchild Robert.
She is survived by her children Pam, Julie, Brett, Brian, and Stacie and families; 12 grandchildren; 25 great-grandchildren; and four great-great-grandchildren.
Sharon is also survived by her sisters Lois and Nancy, her brother Michael, and their families.
Public viewing will be from 5:00 p.m. to 7:00 p.m. on Tuesday, September 28, 2021 at Bustard's Funeral Parlor located at 600 CY Ave. Rosary will begin following the viewing at 7:00 p.m.
Funeral services will be held at Our Lady of Fatima Catholic Church at 1401 CY Ave. on Wednesday, September 29, 2021 at 11:00 a.m.. Internment will follow at Highlands Cemetery with a reception following in the church's basement.
Please come share our family's last celebration of life for our loving Mom.
---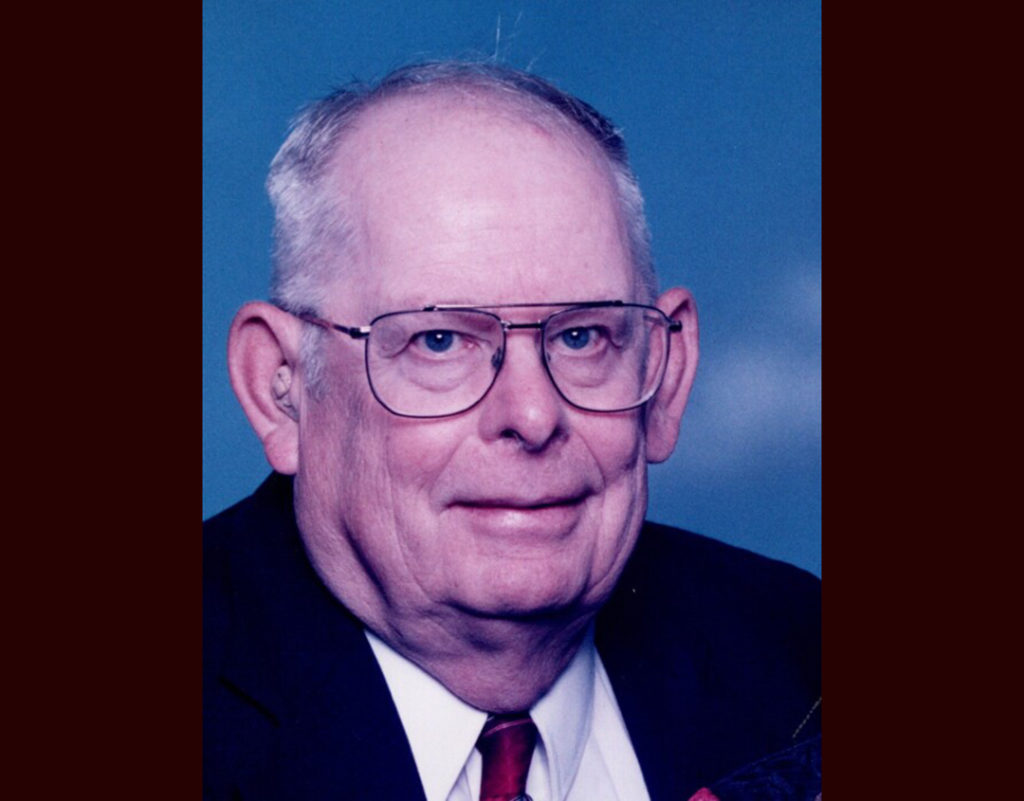 John Newton Tucker: February 14, 1930 – September 23, 2021 (age 91)
John Newton Tucker, 91, passed away September 23, 2021 at Garden Square Assisted Living Center, where he had resided for two years.
John was born on February 14, 1930 in Wheatland, WY to Finis G. and Jean Goeble Tucker. He was the youngest of seven children and was raised on his Dad's farm in Antelope Gap outside of Wheatland.
His mother passed away when he was four years old and his father passed away when he was fifteen. For the next few years, he lived with a sister and her family in Idaho.
In 1948, John enlisted in the U.S. Army. He served mostly in Guam and Germany. He was honorably discharged in 1952.
Upon his discharge, John returned to Wyoming. He began working at the  Standard Oil Refinery (later Amoco) in Casper. In 1952, he met his future wife, Winona Mae Wetmore, who was in Casper to attend Casper College. They were married in Winona's hometown of Rawlins, WY on July 4, 1953. They were later sealed for eternity in the Idaho Falls LDS Temple. The couple became parents to two daughters and one son.
John was an avid fisherman and hunter. He enjoyed camping with his family and being outdoors in Wyoming's wilderness
He was employed at the refinery until his retirement in 1988. After his retirement, John and Winona served a two-year mission for the LDS church in Little Rock, Arkansas. John served in many callings in his church for many years.
John was proceeded in death by his parents and all of his siblings. He was also proceeded by his wife of 57 years Winona in 2010, and by his daughter Rebecca in 2017.
He is survived by his daughter DeLayne Marie Cory (Kenneth) and by his son Glenn Warren Tucker.
John is survived by three granddaughters Kathleen M. Smith (Jake) and her three sons Dylan, Logan and Wesson Smith; Adrienne R. Johanssen (Natalie); and Carrie Grimmie (Noah) and her three children Tyler, Nicholas, and Zoey Grimmie. He is also survived by his grandson Glenn W. Tucker Jr. (Kristen) and his two children, Halen and Lincoln Tucker.