Anna "Carol" Kennedy: 1949 – 2021
Anna "Carol" Kennedy, 72, of Casper, WY passed away Sunday, October 2, 2021. She was born on August 2, 1949 in Stephenville, Texas to Randolph Nelson Foster, Jr. and Anna Melba Cowden Foster, and was raised alongside her brother Randolph Nelson Foster, II.
She preferred to be called by her middle name of Carol and will be always be known as Carol. Her father was a music professor and taught at many colleges in the south. Carol moved from Texas to Georgia and then Tennessee before moving to Chadron, Nebraska. She started high school in Chadron and her father got a promotion to a different college in Minot, North Dakota. Carol then relocated with her family and she finished high school in Minot.
Carol began her college education in Minot before transferring to Laramie, WY to study at the University of Wyoming. After her time at UW, Carol followed a friend and moved to Casper, WY. There, she found work at what was then the Wyoming State Employment Service and she worked helping people find employment.
She met the love of her life, Michael Kennedy, when he started at the Employment Service. She was Michael's boss and still is.
Before they were married, she had to transfer to the state office because of state nepotism rules, so Carole became the Job Bank supervisor responsible for receiving all job orders from throughout the state. She became involved in the early computerization of the local job service offices. She traveled the state installing the early computer systems. She was on the road so much that one morning that she would wake up and wouldn't be sure which town she was in.
She was promoted to a position responsible for creating a reporting system that was used to provide the federal government with employment statistics. She was a self-taught computer programmer and designed and programmed the state reporting system.
Carol decided to retire the same day as Michael after nearly 40 years of service. She retired mainly because her mother was needing increasing care, and Carol was honored to be there for her mother.
Carol was a singer and had a beautiful voice. Before she and Michael were married, Carol would entertain him with several voice pieces. She was a member of Sweet Adeline's for several years. For many years, the couple would finish the day with her at the piano, where she would play several pieces and sing to the lyrics of the music. As a musician, she was proficient on the piano, the violin and flute. When we had our new house built, she wanted a piano, so they went to all the music stores in Casper. She would try each piano to see which had the best feel and sound, and eventually she found her perfect piano for their home. Her favorite piece of music was Fur Elise.
Carol and Michael were able to take many vacation trips to all parts of the west and Canada. She walked the ice fields in the Canadian Rockies and walked the trails in Glacier National Park, Big Bend Texas and many other trips. We were in an earthquake in Sequoia National Park and her thoughts were 'God, don't let one of those trees fall on our cabin.'
She was an incredibly thoughtful and caring person and always putting other people's needs before her own. Carol was a member of the Daughters of the American Revolution (D.A.R.) and she will always be remembered for her love of music, reading, her incredible teddy bear collection and most of all her large collection of Star Trek memorabilia. Carol was always up for a trip to a Star Trek convention.
A viewing will be held from 5:00 p.m. until 8:00 p.m. Friday, October 15, 2021 at Newcomer Casper Chapel. A funeral service will be held 10:00 a.m. Saturday, October 16, 2021 at the First United Methodist Church in Casper. A private interment will be held at Oregon Trail State Veteran's Cemetery in Evansville.
---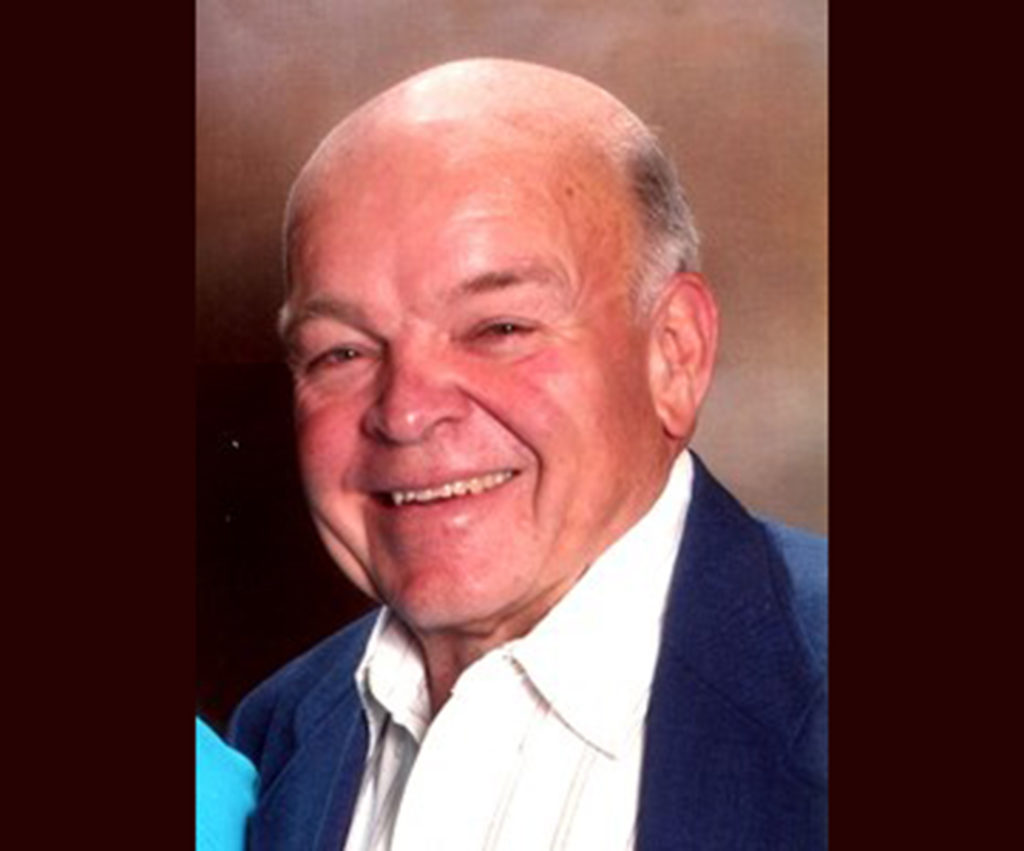 Ronald A. "Shogie" Shogren: 1941 – 2021
He could spout every fact,
SHARP as a tack
From the day of his birth
Until his last breath on earth
Are there words to capture this great legend?
A husband, a dad, a papa, dear friend
A jack of all trades, a meticulous guy
Never took shortcuts — his standards so high!
A high school graduate from Billings in the early sixties
After one year of college, found his place in the Navy
He directed naval aircraft from flight decks at sea
VP Patrol 47-(1962-1964), army reserve an add'l three.
For 30 years, he adjusted all sorts of insurance claims
Deciphering whose lying, who's not, who's to blame.
Dearly valued Elk member for 46 years
Exalted ruler twice, district deputy, past Elk of the year
Treasurer, secretary, 1 of 3 Honorary Lifetime Members
Wore so many hats, it's so hard to remember!
Perhaps you have seen him as the Elk Hoop Shoot Clown
His heart for young kids, shooting hoops and rebounds.
He retired, not really, depended on the day
With great precision and detail people would say
The houses he enhanced are too many to mention
We are surrounded by his craft-it captures attention
As he worked and he toiled, the golf course would call
"pasture pool' as he called it — chasing white golf balls
Nothing would stop "Shogie" from his Friday golf game
Not seeing his t-bird parked out there — it won't be the same
As he endured this last battle with such persistence
It all boils down to, "Did I make a huge difference?"
His true earthly treasures — Nancy, his wife
19 years of marriage, the love of his life.
To his children, Rick, Rory, Stacey and Renee,
He loves you. He's proud of you in every way.
To his 14 grandchildren, each one of you own
A piece of his spirit — his memory lives on
Joe and Q, your birthdays this year are big ones indeed
He'll be eating ice cream with you — huckleberry pain-free
Anna, keep dancing, for it brings him great pleasure
Andrew, keep building: like Papa, you'll create such treasures
Rachel, your hugs are priceless and so is your chatter
Paige, don't forget to all your cousins, you matter.
Cooper, your wit outdoes Papa, putting smiles on his face
Skylar, you're a giver of such care and grace
Olivia, keep chasing your love for the 4-legged kind
Shelby, keep cooking — there's baking secrets still to find
Landon, Papa loves you like honey to Winnie the Pooh
Garrett, keep believing in all kids — it's what you are made to do
Hunter, your love for cars, it comes from your Papa — he is always near
Mikaela, he's constantly beside you as you chase antelope and deer
Ron, even though your time here on earth has come to an end
You've made that huge difference as a husband, dad, papa and friend.
Ron leaves behind his wife, Nancy; sister Carol McCracken of Billings, MT; children Stacey Anderson (Gary) of Casper, Rory (Cassie) Shogren of Casper, Rick Portz of Casper, and Renee (Paul) Boucher of Graham, TX; step-daughters Ronda (Doyle) Meyer of Torrington, Teresa (Bart) Stricklin of Casper, and Janet (John) Hoyt of Casper.
In lieu of flowers, donations may be made in memory of Ron to Elks Habitat Fund, Mimi's House or a charity of your choice.
Services for Ron will be held at Oregon Trail State Veterans Cemetery on Friday, October 8, 2021 at 1:30 p.m. Face masks will be required for those in attendance.
---
Lillian Elaine Jones: December 13, 1925 – September 30, 2021 (age 95)
Lillian was born in Rice Lake, Wisconsin on December 13, 1925. She graduated from high school and was confirmed at St. Paul's Evangelical Lutheran Church. She moved to Casper, Wyoming in 1952 and worked at Riley's Café. She married Ellis C. Jones on October 10, 1952.
She belonged to the American Legion, VFW, and the Fraternal Order of the Eagles. She also worked at the American Legion as a cook and bartender, besides being vice-president of their auxiliary. She enjoyed puzzles, football (especially the Green Bay Packers), golf and baseball. She also enjoyed hunting and fishing with her family and friends throughout Wyoming.
She was preceded in death by her parents; husband Ellis C. Jones; son William T. Jones; daughter Sharon L. Jones; two brothers Martin and Lloyd Kamrath; three sisters Francis, Judy, and Eleanor; and one grandson Kristian Jones. Her survivors include her sister Rojean Livingston; sons Bruce M. Jones (Roberta), Michael Miller (Peggy) and Jon Welty (Bonnie); daughter Brenda Miller; and two grandchildren Ryan and Ivy Jones, along with many others.
Funeral services will be at Trinity Lutheran Church on Thursday, October 7 at 1:00 p.m. Burial will be at Oregon Trail State Veterans Cemetery with her husband Ellis.