Louis V. Montoya, Sr:. March 18, 1948 – October 3, 2021 (age 73)
Louis Valentino Montoya Sr., 73, of Casper, Wyoming passed away on October 3, 2021 from complications of a sudden illness.
Louis Valentino Montoya Sr. was born March 18, 1948 to Jake Montoya Sr. and Pauline (Rivera) Montoya in Casper, Wyoming. Louis was the oldest child of eleven siblings. As a young child, it was not uncommon to see him with his younger brothers Jake and Richard at his heels in North Casper. He was the quintessential protective brother to his younger sisters Priscilla, Tina, and Cecilia. The girls often share stories of how big brother Louis would scare off young men interested in dating them. Louis attended local schools in Casper. 
Louis had several hobbies as a young person. He enjoyed boxing, playing pool, cars, and motorcycles. Some will find it difficult to remember what muscle car he had, but many can recall his love for Harley Davidson motorcycles. The Harley Davidson bike is a tribute to Louis's favorite pastime. Louis had a lifetime of adventures across the United States on his Harley. On each journey, Louis shared it with a spouse, family member, or friend. It is through these people's stories that Louis's legacy will be forever remembered. There are countless memories of trips to Sturgis for the Rally or to New Mexico for chilies. Louis passed on his love of the outdoor adventure to his family. His youngest son Louis Jr. can often be found on a bike, enjoying the freedom of the wind across his face and the serenity of the open road. Recently, Louis was able to pass this torch to his grandson Cole. Louis was instrumental in securing Cole the opportunity to acquire his first Harley Davidson bike, ensuring his love of the open road to the next generation of Montoyas.
Louis, in his lifetime, had worked in various settings. First he was employed in the oilfield, and later he entered the construction field. Most recently, he came out of retirement to work at Industrial Distributors as a delivery driver. This job brought him great joy as he was able to work with his younger brother Paul Rivera, whom he respected and cared for very much.  Paul and Louis were often together, roasting chilies and spending time with one another. They shared a strong brotherly bond.
Louis had an infectious smile and zest for life. Louis never met a stranger and was a friend to all he encountered. Louis was generous with his time, love, and friendships. He was always on the move, visiting friends or family throughout Wyoming and Colorado. Most recently, Louis could be seen riding his Harley Davidson Trike. He would have his Ray Ban sunglasses on, a mischievous grin that radiated happiness, and the sun shining down on him.
Louis was blessed to have been loved by many in his lifetime. Louis is survived by his loving longtime partner whom he considered his wife Lucia; his children Joe Fullerton of Casper, Wyoming, Tricia (Wade) Miller of Casper, WY, Kimberly Montoya of Casper, WY, Melissa Bachilla of Las Vegas, NV, Paul Jacobs of Prescott, AZ, and Louis V. (Brooke) Montoya Jr. of Dubois, WY; his siblings Jake Montoya Sr., Richard (Candy) Montoya, Priscilla (Joe) Romero of Casper, WY, Tina (Harry) Greenburg of Denver, CO, Cecilia (Steve) Gottfried of Atascadero, CA, Paul (Janae) Rivera, and Roy Mestas Jr. of Casper, WY; grandchildren Chase Miller, Cole Miller, and Avery Miller of Casper, WY, and Rylie and Brooklyn Jacobs of Houston, TX. Louis was an uncle to many and adored each one. Closet to his heart were his nieces Devona Montoya Waddell, ReNeil Cisneros and Celisha Rivera. Louis has many, many great-nieces and great-nephews who will miss him dearly.
He is preceded in death by his parents Jake Montoya Sr and Pauline Jimenez; his brothers Roger, Anthony and Andy Montoya; and his niece Kristal Rooker.
A viewing will be held on Oct. 11, 2021 at 6 p.m., followed by the Recitation of the Rosary at 7 p.m. at Bustard & Jacoby Funeral Home at 600 CY Ave., Casper, WY.
Funeral Services are Oct. 12, 2021 at 10 a.m. at St. Anthony's Catholic Church in Casper, Wyoming. Burial will follow at Highland Cemetery. A celebration of life will be held at The Eagles FOE following the burial.
Arrangements are entrusted to the care of Bustard & Jacoby Funeral Home, 600 CY Ave., Casper, WY 82601. 
---
Mary Bliven: 1921 – 2021
Mary Bliven, 100, passed away peacefully in her home on September 28, 2021.
She was born February 7, 1921 to Leroy Webb and Mary Webb in Clarksville, Alaska.
She married John Henry "Jack" Cole in 1940 and together they had four children: Patricia Lee of Sioux City, Iowa; Barbara Jean (Robert) of Central City, Nebraska; Jacklyn Fae (John) of Casper, Wyoming; and James Henry (Callie) of Casper, Wyoming. 
Later in life, she met and married Robert "Bob" Bliven, and together they raised their boy James Allen. They were married until he passed in 1993.
After Bob passed away, Mary moved to Casper, WY, where she lived the remainder of her life. 
In Mary's many years of life, she had 21 grandkids, 38 great-grandkids, and 26 great-great-grandkids, all of whom were very near and dear to her heart. 
She is survived by her five children and numerous grandchildren, great-grandchildren, great-great-grandchildren, nieces, nephews, and great-nieces and nephews. 
She is proceeded in death by her parents Leroy and Mary; the father of her children Jack; her husband Bob; her sister Rita Fae; and her six grandchildren Randy, Billy, Abby, John, Cori, and Daniel.
---
Ila Jeanne "Jeanne" McGee: 1932 – 2021
Ila Jeanne McGee of Casper died Monday, October 4, 2021 surrounded by her family.
Jeanne was born in Drumright, Oklahoma on April 17, 1932 to Milton and Ila Fry. On August 12, 1948, she married Ed McGee in Guthrie, Oklahoma. They moved to Casper in 1963. They had five children: Ed McGee Jr. (Debbie), Lorna Duncan, Bob McGee, Donnie McGee and Lori Holbrook (Ralph).
Jeanne enjoyed painting in any format with all media as well as working in her garden. She was active in her church, Boyd Avenue Baptist Church, where she enjoyed singing by herself and in the choir. What she enjoyed most was her family.
She was preceded in death by her husband Edgar Sr., parents, son Donnie, daughter-in-law Kim McGee, brother John Dean Fry, and great-grandchild Elijah Jenkins.
Surviving in addition to her four children are thirteen grandchildren, forty-seven great-grandchildren and three (with a fourth on the way) great-great-grandchildren.
In lieu of flowers, the family asks that donations be made to Central Wyoming Hospice.
Services will be held on Saturday, October 9, 2021 at Boyd Avenue Baptist Church at 11:00 a.m. with interment to follow at Wyoming Memorial Gardens.
---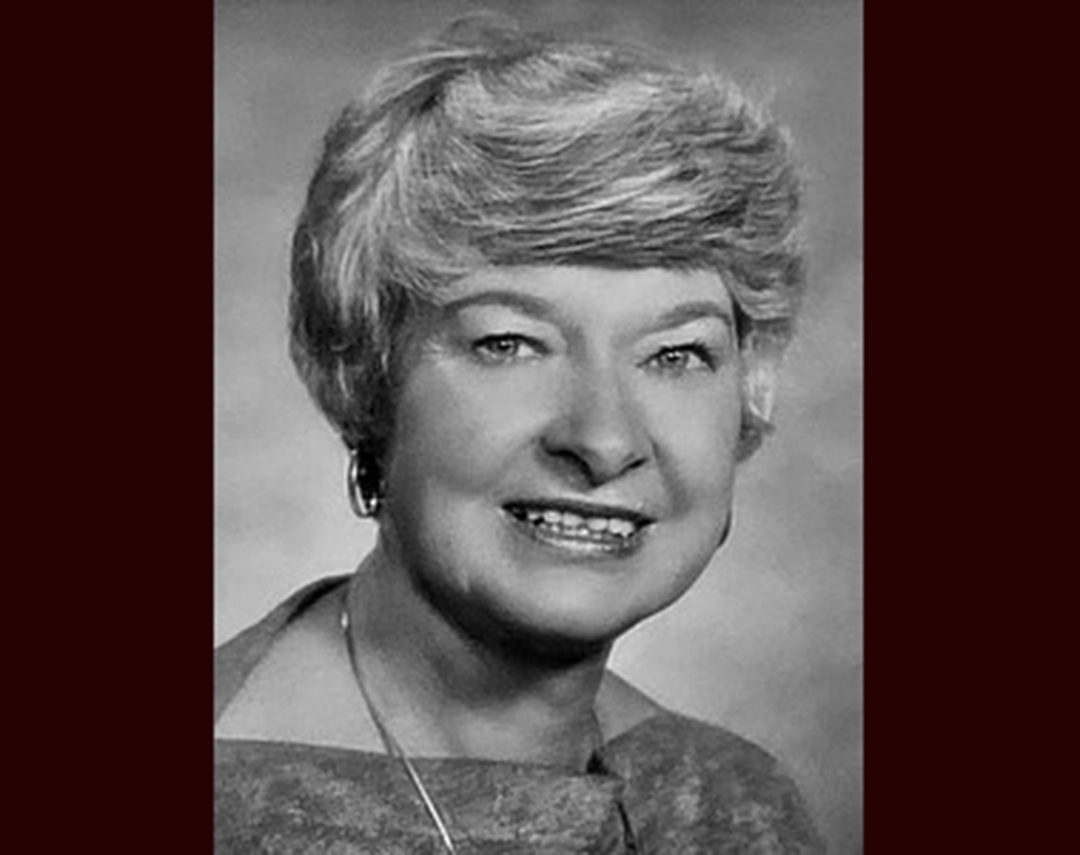 Beverly Earlene Hebbert: 1930 – 2021
Beverly Jones Hebbert , 91, of Casper passed away Friday, October 1, 2021.
Bev was born August 31, 1930 at Saint Joseph's Hospital in Ottumwa, Iowa to Chloie Louise Davis and Chester Earl Jones of southeast Iowa. She grew up with her older sister Helen during the Great Depression. She rode a pony to school every day with her sister and had fond memories of growing up in a farming community.
Bev graduated from high school in Ravenna, Nebraska in 1949, where she was a cheerleader and loved twirling her baton. Right after graduation, she got a job working at Northwestern Bell Telephone. While working, she attended a Bible College where she met her husband, George Hebbert. They were married June 22, 1952. They lived in Des Moines, Iowa until their two children, Steven and Randal, were born, and then decided to move to Casper, WY.
Beverly started working for the telephone company in Casper, where she stayed for 31 years. She worked her way up to 2nd line management and become very involved in the community. She served on many local boards. She was the first woman to be chairman of the Natrona County United Way's fund drive. She was appointed to the Planning and Zoning Commission and was chairman for the 2nd year. She received the "Boss of the Year Award" by the United States Jaycees, and in 1988 received "Person of the Year Award" as a representative of the Casper Chamber of Commerce. Along with many other accomplishments, Bev was involved in many social groups and loved getting together and having fun with friends and family.
During her active retirement years, Bev enjoyed going to church, socializing with friends in the Bessemer Bend area, spending time with family, and golfing. She is survived by two children Steven (Bev) Hebbert and Randal Hebbert; three grandchildren Travis (Stacy) Hebbert, Anna (Luis) La Torre, and Kayla (Aaron) Fackelman; and five great-grandchildren Kit Stokes, Lillyanna Fackelman, Paulo La Torre, Tiago La Torre, and Ellie Hebbert. She is preceded in death by her husband George Hebbert, parents Earl and Chloie Jones, and sister Hellen Heller. A service will be held at Newcomer Funeral Home Tuesday, October 12 at 11:00 a.m. with burial following at Highland Cemetery. The family requests that donations be made in Bev's name to Central Wyoming Hospice.
---
Mary Ann Stapelman: 1940 – 2021
Mary Ann Stapelman, 81, of Mills, Wyoming passed away Monday, October 4, 2021 after a lengthy illness.
Mary Ann was born March 9, 1940 to parents Joe and Pauline Freed of Watford City, North Dakota. She was the third of eight children and the oldest daughter. She attended school in Watford City until she left home to take a job in Glendive, Montana.
After returning to the family home, she worked as a waitress at Mabel's Café, where she met Jack P. Elliott. They married August 1, 1957 in Wibaux, Montana with Mary Ann's aunt and uncle, Maxine and Frank Freidt, in attendance.
Jack was an oilfield truck driver and they followed the oilfield activity through Montana, Wyoming and Colorado before spending 5 years in Big Piney, Wyoming and finally putting down roots when Roden Drilling transferred the family to Casper, Wyoming in 1968. They raised a daughter Jackie and a son Fredie at their home in Mills, Wyoming. Both children attended various schools in Mills and Casper before graduating from Natrona County High School.
After Jack's death in 1977, Mary Ann worked at several Casper cafés and restaurants as a waitress. While working with the public, she met Dennis Stapelman of Mills and they later married. They made their home in Mills, where they ran a small trucking company and ran over-the-road coast to coast.
After Mary Ann and Dennis divorced, Mary Ann spent 9 years working for George at the Western Grill Restaurant as a food waitress before moving to the Ghost Town Truck Stop Café. Mary Ann retired from the Ghost Town after more than 13 years of providing the best service in Casper.
Mary Ann was an avid fisherwoman. On her time off, she could be found at Alcova with a fishing pole in one hand and a cup of coffee in the other. She always had trout in the freezer.
Mary Ann was preceded in death by her husband Jack, son Fredie Elliott, both parents, four brothers, and two sisters. She is survived by her daughter Jackie Walthers (Jerry) of Mills, grandson Shane Walthers of Texas, Justin Walthers of New Mexico, and Jesse Walthers of Rawlins; great-grandson Sooner Johnson of Oklahoma; sister Winnie Schultze of Tennessee; stepdaughter Kelly Reyes (Gabe) of Mills; and best friend and 'other' daughter Melody Evans (Dana) of Laramie.
A celebration of Life with be held Thursday, October 14 at 3 p.m. in the back hall of the local Casper Eagles Aerie located at 306 N. Durbin St. in Casper.
Mary Ann will be laid to rest beside her late husband Jack at Memorial Gardens at a date to be determined.
In lieu of flowers, donations can be made the America Cancer Society or Rocky Mountain Oncology of Casper in Mary Ann's name.