Evan Cogdill: 1996 – 2021
On October 3, 2021, the world lost a beautiful presence. Evan Cogdill passed from this life unexpectedly from an illness.
He was a gentle and kind soul who often found this world overwhelming. He was most comfortable in a pile of dogs and cats, cuddling on his bed.
He was painfully shy but those who knew him knew of his sharp wit, weird sense of humor, eclectic taste in music, and his genuinely good heart.
He will be missed by his mom Tabitha (Jon), his big brother Chad, his little sister Jadyn, his girlfriend Jazz, a large extended family, and many friends.
Evan was such a cool dude and it was an honor to be in his life.
A Celebration of Evan's Life will be held soon, so please watch for updates.
---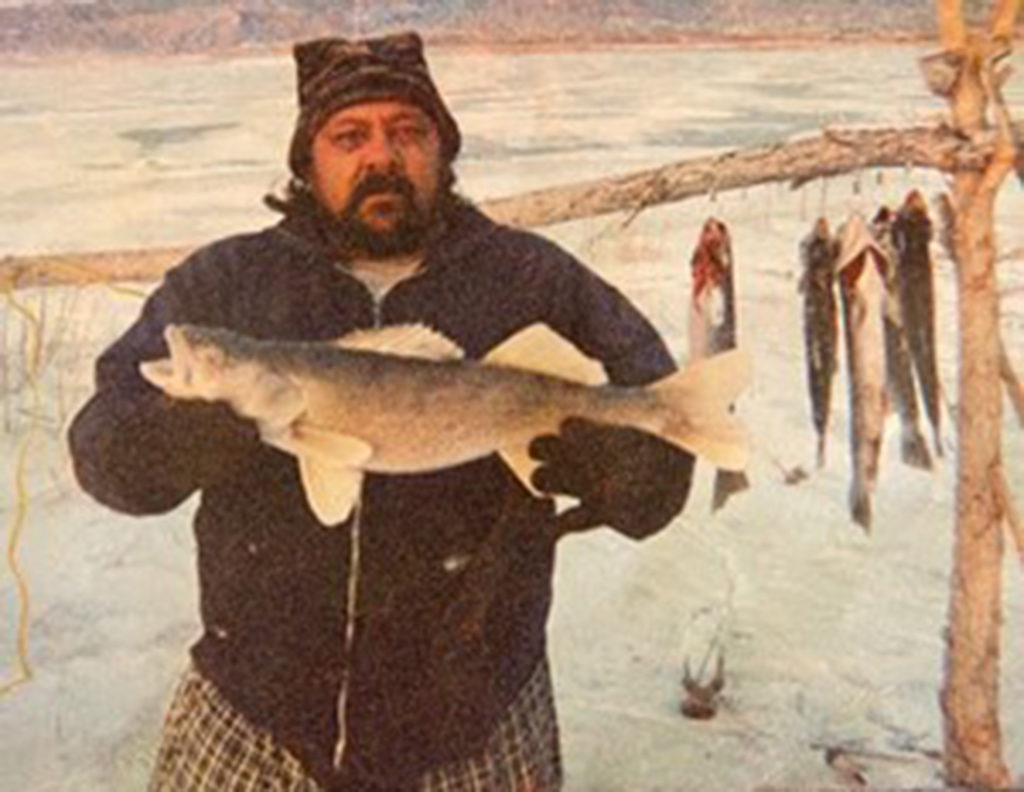 Frank W. Dort: 1956 – 2021
It is with deep sorrow and much love that we mourn the passing of Frank Wayne Dort of Casper, Wyoming on October 7, 2021 at 64 years of age.
Frank was born on October 10, 1956 in Yuma, Arizona.
He will be lovingly remembered by his daughters Lola Dort and Ashley Dort, both of Casper, and Sarah Shappee of Van Etten, NY; 17 grandchildren; 3 great-granddaughters; brother Jody Dort; sisters Tudy Runningwater and Rosemary Martin; and several nieces and nephews.
He was preceded in death by his son Llewellyn "Louie" Dort; daughter Amber Mestas; grandson Noah Mestas and both of his parents.
Cremation has taken place and the family received visitors from 9:00 a.m. until 11:00 a.m. on Sunday, October 10, 2021 at Newcomer Casper Chapel.
The family wishes to send a special "thank you" to the staff at Central Wyoming Hospice and Transitions for their care and compassion.
---
Joanne Clara (Heltzel) Babcock: 1942 – 2021
Joanne Clara (Heltzel) Babcock went home to Jesus on Wednesday, October 6, 2021 while surrounded by her family. She was 79 years old.
Joanne was born to Ralph and Lucille Heltzel on September 27, 1942 in Portland, Oregon, the second child and younger sister to Leonald "Lonnie" Heltzel. Her parents divorced in 1952, and her mother married Jack Dinges in 1953 when she was eleven years old.
As a child, she spent a lot of time with her cousins and her older brother. When she was fifteen, her foster sister Debbie came to live with them. She adored being an older sister to sixteen-month-old Debbie. She liked dolls and often talked about the paper dolls she played with as a child. She also remembered that when times were lean, and they often were, she would stand in front of the fireplace with her blanket open to the heat, then quickly close it around her and run upstairs to crawl into bed so she would be warm.
She graduated from Jefferson High School in 1960 and worked as a telephone operator and a receptionist before meeting the love of her life on New Year's Eve 1963 at a gas station in downtown Portland.
She married Charles Boyd Babcock nine months later, on September 4, 1964. Together they moved several times (Salt Lake City; Kalispell, Montana; and Denver, Colorado) before settling in Charles's hometown of Casper, Wyoming. Between 1967 and 1972, she gave birth to three daughters who became her life's treasure and focus. She was a loving and caring mother who always put her children first.
As her family grew, she was the rock at its center. She raised her daughters and helped her husband maintain his growing rental property business.
She was a woman of deep faith. She and her family joined Highland Park Community Church in the early 1980s and she remained a part of that church family for the rest of her life. She always had a special place in her heart for animals of all kinds, from giving strays a home to feeding the birds and squirrels in her yard, which became a sort of sanctuary for local critters.
She was incredibly fond of her granddaughter Taylor's dog, Kota, who was by her side in the last months of her life. She was also well known for her love of shopping and being able to find the very best bargains and make the most of whatever amount she had. She was very proud of her large and varied collection of Santa Claus dolls. She especially loved the Oregon Coast and always cherished her visits back to Portland and her time spent there. The ocean was her own sanctuary.
Once her children were grown, she enthusiastically embraced the role of grandma to her six grandchildren, who she loved with all her heart. She also loved to travel and she and her husband often spent time in Estes Park, Colorado. It was one of her favorite places.
In addition to traveling locally, they were able to travel to Italy, Ireland and many places in the United States, including Hawaii. She was delighted with their trip to New England in the fall, when the foliage was especially beautiful. It had been a long-time dream of hers to go there.
She was preceded in death by her father Ralph Heltzel, her stepfather Jack Dinges, her mother Lucille Dinges, and her brother Leonald Heltzel.
She is survived by her husband of 59 years Charles Babcock; her foster sister Debbie (Bernie) Hauck; her three daughters Angela Geiger, Deana Babcock, and Brenda (Patrick) Christensen; her six grandchildren; and several cousins, nieces and nephews.
The family has held a private service.
---
Floyd Pete Lightfoot: 1931 – 2021
Floyd Pete Lightfoot, 89, of Casper, Wyoming passed away on October 6, 2021 at his home and surrounded by family. 
He was born December 16, 1931 in Dubuque, Iowa, the son of William Otto Lightfoot and Irene Cordelia (Block) Lightfoot.
On October 23, 1954, he married the love of his life, Mary M. Brown, at Holy Trinity Catholic Church in Dubuque, Iowa. She preceded him in death on March 2, 2008.
He was part of the Boys Scouts in his younger years as well as Boys Club. 
Floyd served in the Army from 1951-1953. 
In 1958, Floyd and his bride moved to Denver, Colorado, where he began working at Odds & Ends Lumber Yard for several years before moving to Greeley, Colorado in 1978.
In the 1980s he was employed as a Security Guard with Manual Labato in Greeley, Colorado, and worked for him for several years.
He also worked for Agland Co. in Greeley, where he retired in 1993.
Floyd was an avid fisherman and hunter. He enjoyed weekends in the mountains fishing and hunting with family until his health would no longer allow it. Camping was one of his favorite pastimes, as well as taking his grandkids with him.  
He enjoyed walks in the mountains and woods, and never missed an opportunity to educate the grandkids about the outdoors. He would always show them there is more to life — all you had to do was look. 
Survivors include his daughters Debra Zeigafuse (James) of Casper, WY and Jo Ann Moss (Earl) of West Union, IA; sister-in-law Rita Brothers of Beaver Dam, WI; six grandchildren Sarah Martin (Richard), Floyd Bennett (Laura), Daniel Bennett, Paul Bennett, Christopher Moss and Craig Moss; six step-grandchildren; 21 great-grandchildren, and six great-great-grandchildren. 

He is preceded in death by his infant daughter Catherine Marie Lightfoot; infant son Robert Francis Lightfoot; grandson Bret Peterson; four brothers Arnold E. Lightfoot, William (Billy) L. Lightfoot, Andrew E. Lightfoot Sr and Frank Lightfoot; and four sisters Jennie V. Beversdorf, Violet I. Dress, Bernice M. Armbruster and Viola M. (Toots) Powell.   

Funeral services will be held at a later date.