Shain Patrick McVay: February 4, 1986 – October 10, 2021 (age 35)
On Saturday, October 10, 2021, Shain Patrick McVay, youngest son of Karen Ann and Francis Harris McVay, passed away at the age of 35 in Casper, Wyoming.
Shain was born on February 4, 1986 in Casper, WY to Karen and Francis McVay. He received his education from Natrona County High School, and went on to progress his education goals at Casper College and at University in Iowa.
Ever a young man who desired to improve himself, Shain started his modeling aspirations early in his education, and was exploring the world with a curiosity that never left him. Shain had a wry wit he carried with him through all of the adversity he faced. True to the McVay coat of arms, per ardua, Shain was a model of a young man who always kept moving forward through the challenges he was given. He did this without complaint.
Shain was a beautiful son, brother, and friend who was always positive and could make a person crack a smile without effort. He cherished those he loved, and his true self was a man who was kind, gracious, humorous, highly intelligent, and humble. Shain's passions were many and, always the strategist, he loved to test his mettle in competitive arenas; games of strategy were his forte, and he was deeply involved with chess, war games, and collectable card games. Shain also took up art later in his brief life, and was able to create, paint, and express himself. During Shain's high school days he was a musical ambassador and played the cello in various European countries. Shain was supported by his wonderful parents, family and friends for much of his later life. He was always grateful for the unyielding support that carried him through his trying times.
Shain is survived by his mother Karen, his father Francis, and his three older siblings Robert Stout, sister Cody McVay-Pruitt, and Francis McVay, Jr. Additionally, he is survived by several loving aunts, uncles, cousins, nieces, nephews and lifelong friends.
A memorial service will be held on Saturday, October 16 at Bustard & Jacoby Funeral Home on 600 CY Ave., Casper Wyoming at 2 p.m. Flowers can be sent there. The family requests donations may be sent to Casper Humane Society in honor of Shain.
---
Charles Daniel "Dan" Braig: July 19, 1946 – October 7, 2021 (age 75)
75 years, 2 months, 19 days — Good Ride, Cowboy!!
On July 19, 1946, Charles Daniel Braig was welcomed by parents Charles Emery and Jesse Jean Gordon Braig, who instilled their love of all things outdoors in his very soul before they passed. He joined the third generation of the family to live his life in Rawlins — and loved every aspect of that blessing. He attended Sunnyside Grade School, RJH, RHS (graduated 1964) and Casper College, making many lifelong friends in the process. He was happiest when in the country anywhere in the state of Wyoming — fishing, hunting, trapping, and roaming where others may fear to tread — and often getting stuck in the process! He fondly remembered his time fencing, riding, roping, and branding at the Miller Ranch. He graduated Officer Candidate School for the US Army in May of 1967 and served his enlistment in Germany.
He married his loving wife Carol Jean Naylor Braig on August 30, 1975. They produced two fourth-generation Rawlinsites — Colton Daniel (Amy) Braig and Whitney Marie Braig (Sylvan) Merrell. He was blessed with four incredibly special grandchildren: Wyatt and Audrey Braig, and Ellie and Emery Merrell. They were the light of his life!!
Dan spent 30 years as an engineer for the Union Pacific Railroad, the last 9 of which he doubled as a volunteer trapper for Wildlife Services. After retirement from the UP, he spent 14 years as an employee for WS getting paid to hunt, trap, and help area ranchers while basking in the sunshine — or the snowstorm — in the country he loved. He re-retired in 2020 due to medical issues.
Dan is survived by his wife, children, and grandchildren as well as sisters Beverly Jean Braig and Charlene Braig Abbott, many nieces and nephews, a sister-in-law, two brothers-in-law and many good friends for which the family is profoundly grateful.
Dan was a loving, grumpy, opinionated old poop, and we will miss him terribly!
Services will be held Saturday, October 23, 2021 at 1 p.m. at the Rawlins Cooperative Parish.
---
Anasteria "Louise" Kline: 1931 – 2021
Anasteria "Louise" Kline, 90, passed peacefully at Central Wyoming Hospice after a short battle with cancer on October 1, 2021, with her loving daughter by her side.
Louise was born in Beatrice, Nebraska on July 16, 1931 to Mr. and Mrs. Louis Jim Collins.
Having lived most of her life in Casper, WY, she married Floyd H. Kline and then became the proud mother of Anna "Louise" Kline on September 8, 1967. Floyd and Louise later divorced. As a single parent, Louise continually devoted her time and energy to providing for her beloved daughter Anna.
Early on, Louise worked for Marshall's Pancake House. Later, she specifically sought a job at Park Elementary School, where Anna attended as a child. She dearly loved children and worked 33 years at Park Elementary School as a dedicated cafeteria assistant. In turn, children adored her as well, referring to her as "Miss Kline." She also worked as a teacher's assistant at Our Saviour's Lutheran Preschool. She shared her love of children with her daughter; they worked together at the preschool and daycare for 9 years, enjoying their bond.
Louise was very fond of family and loved to spend time with them. She enjoyed getting together for Sunday dinner as often as possible.
Louise shined in her role as grandmother. Her grandchildren were "her everything." In 1988, she welcomed Shad William Kline and in 1996, Seth Robert Pierce. Louise loved to take Shad and Seth on outings and especially reserved Parade Day for them as well as every evening of the Central Wyoming Fair & Rodeo; she doted over them and thoroughly enjoyed their company as they grew older, too.
Louise was preceded in death by her grandparents, parents, brother and two sisters.
Louise is survived by her daughter Anna Kline (Justin Rodgers), her grandsons Shad Kline and Seth Pierce, her nephew Louis Jim Kirkendall (Celene), her great-nephew Jim Kirkendall and great-niece Chrissy Kirkendall, and other extended family.
Newcomer Casper Chapel has been entrusted with her care. Rather than a memorial service, Louise will be fondly remembered at a Celebration of Life to be held from 5:00-8:00 p.m. on October 15, 2021 at Occasions by Cory, 303 S. Wolcott St., Casper, Wyoming.
Please come to share a meal and your memories of Louise. Paul Graham will lead a short remembrance after we gather.
---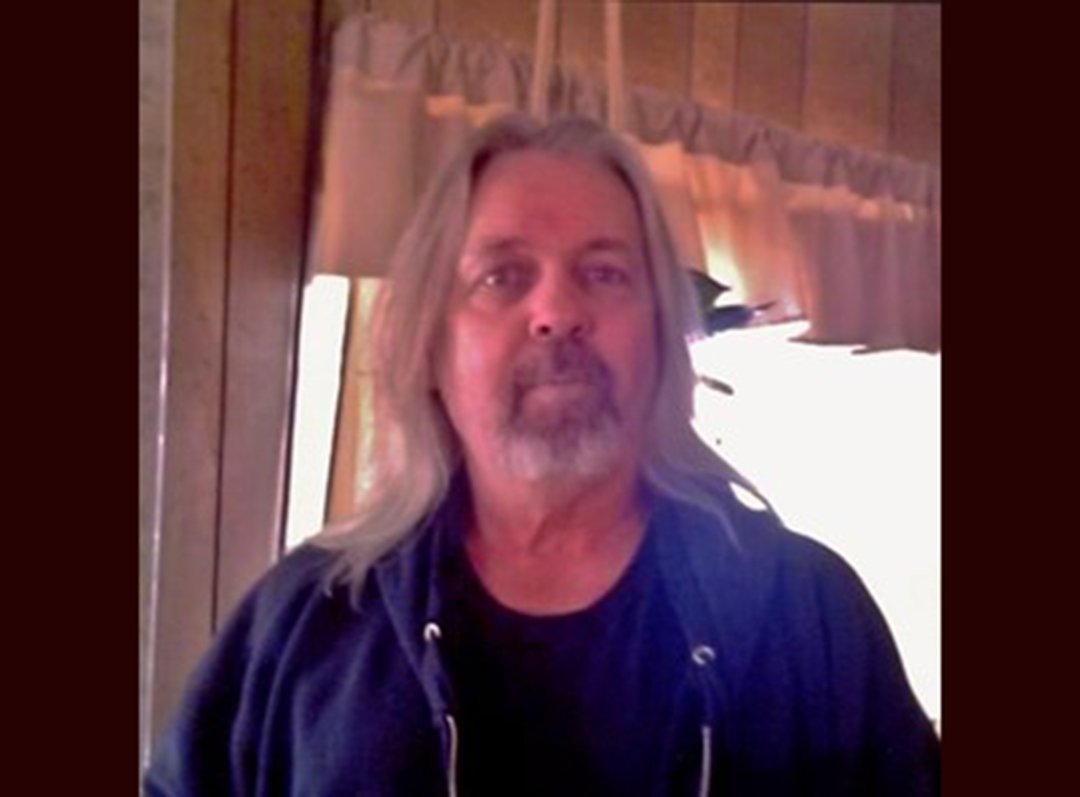 Robert Lee Schukman, Sr.: 1961 – 2021
Robert L. "Bob" Schukman, Sr. was a kind and caring son, father, and friend. He left this earth suddenly on September 26, 2021 at the age of 59.
He was born to Paul and Nancy Schukman on October 5, 1961 in Hoisington, Kansas, where they resided until the family relocated to Casper, Wyoming.
After high school, Robert stayed in Wyoming, but for several years he was blessed to live in other towns for work. He was a loyal employee to any business that was lucky enough to have him.
He loved his projects; they kept him busy. He also loved the idea of "go kart" wagons, barstools, and shopping carts. He had great ideas on how he wanted to build them.
Bob then returned to Casper to raise his sons Robert L. "Bobby" Schukman, Jr. and Gary L. Schukman. Anyone who knew him also knew his sons were his pride and joy. He was so proud of his oldest, Bobby, for enlisting in the Marine Corps.
He was beyond excited when Gary shared the news that Bob was going to be a grandpa. The day his granddaughter Madison Lotus Schukman was born was such a blessing to him.
He owned several Mustangs during his life and had a passion for admiring other Mustangs and Harleys.
Bob is proceeded in death by his grandparents, his aunts, and his uncles.
He is survived by his mother Nancy Schukman of Casper; his sons Robert L. Schukman, Jr. and Gary L. Schukman, both of Casper; and his granddaughter Madison Lotus Schukman of Greeley, CO.
His passing has left a huge hole in our hearts.
Services for Robert Schukman, Sr. are being held at Newcomer Casper Chapel, 710 E. 2nd St., on October 15, 2021 at 10:00 a.m. After the service, a reception will be held at the VFW Post 9439 at 1800 Bryan Stock Trail at noon.