Karen Ann McVay: June 27, 1947 – October 14, 2021 (age 74)
On Thursday, October 14, 2021, Karen Ann McVay, daughter of Robert L. Bush and wife to Francis Harris McVay, passed away at the age of 74 in Casper, Wyoming.
Karen was born on June 27, 1947 in Casper, WY to Robert L. Bush and his late wife Doris Bush. She received her education from Natrona County High School and later on in life went on to achieve her education goals at Casper College to become a respiratory therapist. While in Casper, she worked as a deputy clerk of court. She was also an entrepreneur who opened a restaurant business in Arizona and also purchased a local rock shop in Casper, and she focused on total holistic wellness with her other business ventures as she reintegrated back into the Casper community with her family in 1992.
Karen was always the extremely protective mother who was a force to be reckoned with. She never backed down from any challenge ever thrown her way, and she was a daughter that made her father proud. After the early loss of her mother when she was 5, Karen — always her father's little princess — was a helping hand to Robert L. Bush ("Bob Bush") in the raising of her late sister Ginny McBride. She also grew up in Casper and returned to live the remainder of her life in Casper with her husband Frank in 1992.  Keeping true to her passion for helping others, Karen was by her father during his time of need and guarded and watched over him in his transition into the afterlife, just as she did for Shain through his transition.
Karen was passionate at an early age with all things water sports and equestrian riding. A true cowgirl and adventure lover, she spent much of her youth in Casper with her father riding horses, water skiing, and relaxing at Alcova Lake. These passions continued with her throughout her long life, and many summer days were spent out in the boat with family and friends or spent engaging with horses. Later in life, Karen took to helping others in the medical field by providing respiratory care to many Wyoming residents. She was an amazing respiratory therapist and her work helped to sooth and save a multitude of people. She truly was the embodiment of an astounding healthcare worker and motherly caregiver, always there to provide support and help those she watched over.
Karen was a mother to four children: Robert Stout, Cody McVay Pruitt, Chip McVay, and Shain McVay. She was a woman who understood fashion, and always loved having the accoutrements that were becoming of a lovely lady. She fell for a rough and rugged man, Frank McVay, a home builder who was raised in Glendo, Wyoming, moved to Arizona, and relocated to the boom town that was Casper at the time. It was — and still is — a love story that stood the test of time, children, financial ups and downs, and the unforeseen. Karen was the glue that kept the entire family bound together under her protective wings, like the mother hen that shelters her chicks from the harshness of the outside world.
Karen is survived by her husband Francis "Frank" McVay, and her three children: son Robert "Bobby" Stout, daughter Cody McVay-Pruitt, and son Francis, "Chip"  McVay, Jr. Additionally, she is survived by her grandchildren, several brothers-in-law and sisters-in-law, cousins, nieces, nephews, and lifelong friends.
A memorial service was be held on Saturday October 16, 2021 at Bustard & Jacoby Funeral Home located on 600 CY Ave., Casper, WY at 2:00 p.m.  Flowers can be sent there. The family requests that any donations be sent to the Casper Humane Society in honor of Shain and Karen McVay.
---
Donald Herrmann: February 12, 1928 – October 11, 2021
Violet Herrmann: June 27, 1932 – October 13, 2021
Donald Herrmann passed away October 11, 2021 in Casper, WY. He was born February 12, 1928 to Albert Christian and Lydia Marie (Hohlfeld) Herrmann in Amherst, Nebraska. Violet Herrmann passed away October 13, 2021 in Casper, WY. She was born June 27, 1932 to John and Florence Wills in Alliance, Nebraska.   
Donald and Violet were married March 26, 1954, celebrating their 67th Anniversary in 2021. Never wanting to be apart, they passed two days apart and will now be together for eternity. 
They are survived by two daughters, Cynthia Herrmann and Danae Garner (Dane), and one son, Rodney Herrmann (Vody). They had two granddaughters, Shandra Rhodes and Krista Rhodes, and four great-grandchildren, Rylie, Kloee, Charlette and Kynzlie. Donald is also survived by his brother Clarence Herrmann (Donna) and sister Pat Henry (Jim).  Violet is also survived by her sisters Bernice Bryant, Eileen Snyder, and Judy Elliot; and her brother Dennis Wills (Shelley).
Donald was preceded in death by his parents Albert Christian and Lydia Marie Herrmann, brothers LaValle Herrmann and Leonard Herrmann, and sisters Lorene Gentry and Twila Boness.
Violet was preceded in death by her parents John and Florence Wills, and her brother Dick Wills.
Graveside service: Wednesday, October 20, 2021 at 3 p.m.
Memorial Gardens (Casper)
7430 W. Yellowstone Highway
---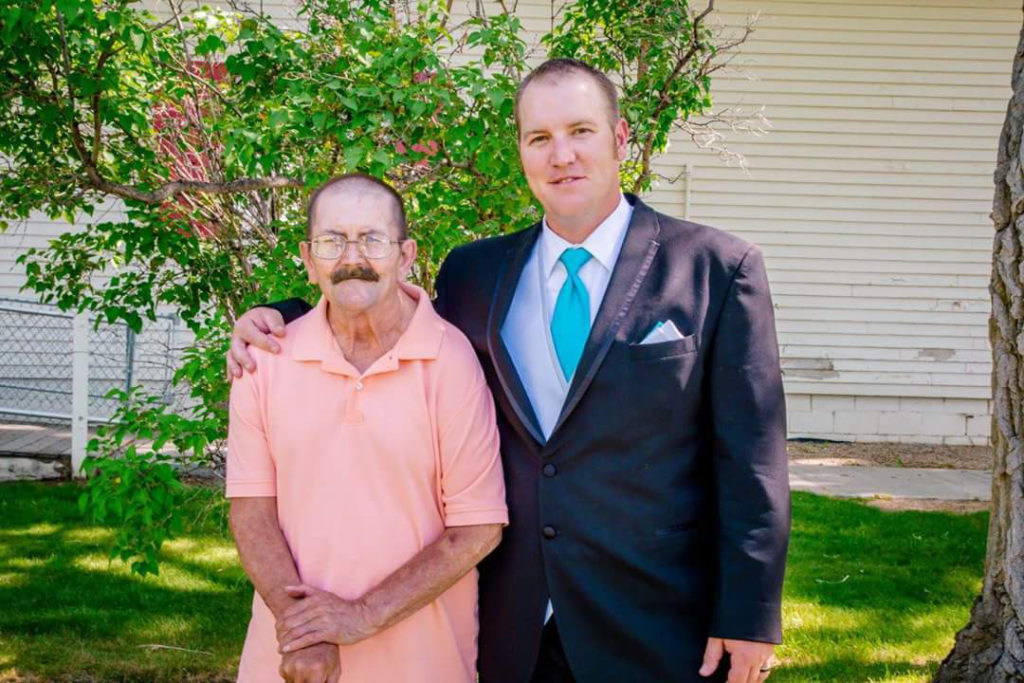 Alan Lee Palmer: 1948 – 2021
Alan Lee Palmer ("Big Al"), 73, passed away on September 28 at the Wyoming Medical Center with family by his side.
Al was born April 8, 1948 in Wendell, Idaho to George and Irene Palmer. He graduated from Hagerman High and went on to college for various studies.
He later moved to Sheridan, WY, where he worked for the Sheridan Police Department before an injury discharged him from duty.
He worked several years at UPS before retiring and calling Edgerton, WY home in 1998.
Al was a loving father, papa, brother and friend to all that knew him. He absolutely loved fishing when he was able to and wore several chairs out just sitting on the porch watching the animals. 
Al was preceded in death by his parents George and Irene Palmer, brothers Terry and Kelvin Palmer, daughter Candyce Palmer and grandson Taylor Palmer.
He was survived by his brother Bob Palmer (Vancouver, WA); sons Courtney Palmer and Chris Palmer (Casper); and grandchildren Hannah, Ryann, and Gage Palmer (Midwest, WY), Carter Palmer (Casper, WY), and Cambra Palmer (Kalispell, MT).
A celebration of life will be held at a later date.
---
Byers Allen Fleming III: 1955 – 2021
We have lost a husband, nephew, brother, uncle, and friend. His generous personality, smile, patience, hard-headedness, and role as a great husband will never be forgotten.
Byers A. Fleming III was born in El Paso, Texas on April 12, 1954. He grew up in Thermopolis and Casper, Wyoming and passed away in Omaha, Nebraska on October 12, 2021.
Byers is remembered with love.
He is survived by his wife Hoang Le; aunts Carol Skerjanic and her husband Dick, and Betty Haulman and her husband Jim; uncle Roy Fleming; siblings Brenda Ralston, Carita Landess and her husband Don their children Allan and Nicholas, and Eric Fleming and his wife Ginger their children Erika, Kayla and Cody; brother-in-law Rocky Flack; and close friends Jay Kukla, Joe Rubio, and Jeff Burton.
He is preceded in death by his parents Byers A. Fleming Jr. and Cliff and Joyce Stevens, uncle Dean Benson, and sister Denise Flack.  
He loved outdoor and indoor activities like swimming, skiing, biking, and he had a special love for cars and fishing as well as spending time with good food and good company. 
With his great heart, he has touched many lives; the world is never going to be the same without him. 
He enjoyed his life and lived it to the fullest.
Please celebrate his good life and the beginning of new life!
---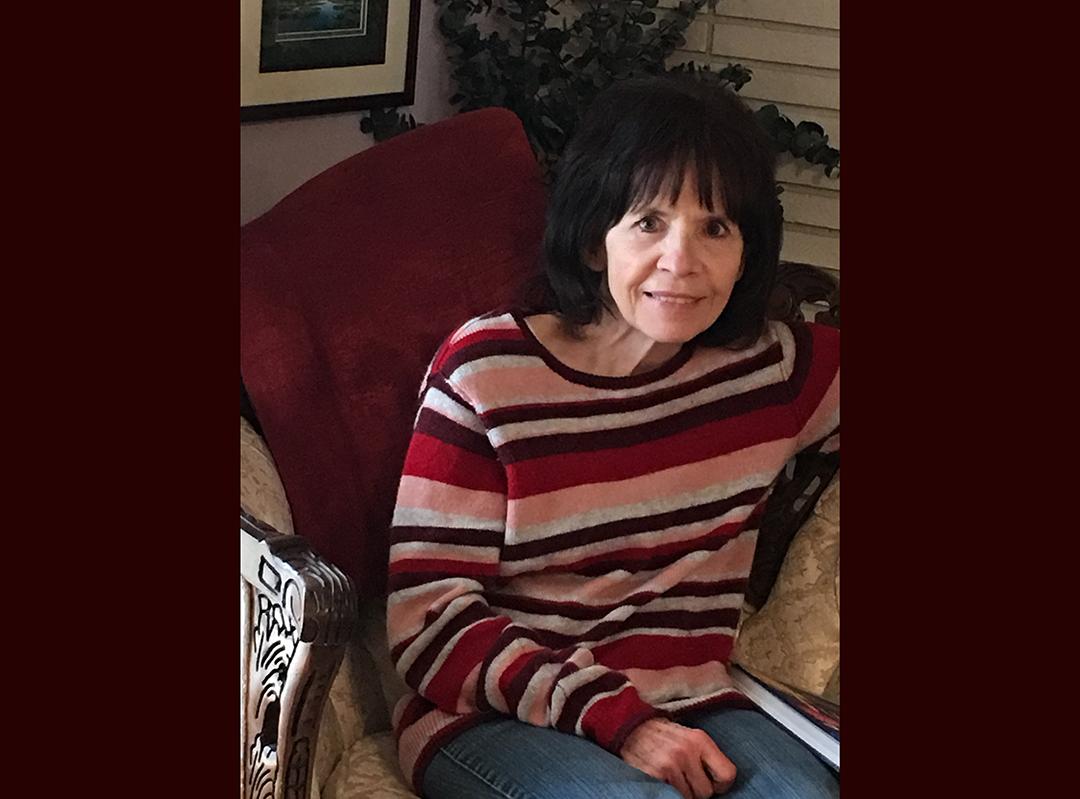 Annette Bolan Boulter Dickson: 1953 – 2021
Annette Bolan Boulter Dickson died at age 68, surrounded by her family on October 1, 2021 in the Beehive Homes Assisted Living Facility in Provo, Utah after a long battle with Alzheimer's disease. 
She was born on March 1, 1953 in Rock Springs, Wyoming to Stephen Bolan and Carol Ann Stevens Bolan.
She attended Jefferson Elementary and Dean Morgan Junior High, and graduated from Kelly Walsh High School in Casper in 1971.
She was a student at Casper College, where she graduated in 1973. She then transferred to Brigham Young University, where she graduated in early childhood education.
Annette started teaching at West Jordan Elementary and later moved to Northridge Elementary, where she finished her 30-year teaching career.
After retirement, she was a substitute teacher for Kelley Services. She was a patient, kind, and understanding teacher and adored her young students.
She was married to Glen Russell Boulter, whom she met at BYU. They had two children together and later divorced. Annette married her husband Steven Ralph Dickson on December 17, 2010 and was sealed for eternity in the Mt. Timpanogos LDS Temple on July 1, 2014. 
Annette is survived by her daughter Shannon Greer (Adam); grandchildren Kaylie Chabries (Cordero), Jacob Chabries (Angel), Trevor Chabries (Abbie), Addison Greer, and Tessalee Greer; great-granddaughter Katherine Watling; stepchildren Rob, Jeff, Erin, Scott and Kara Dickson; siblings Cynthia Frazier (Richard), Lana Bolan, Shelli Davis (Bodie), Michael Bolan (Lori), and Stephen Bolan (Marti); and many nieces, nephews, and step-grandchildren.
She was preceded in death by her parents; her husband Steven Dickson; her stillborn child Baby Boulter, and her granddaughter Hazel Greer. 
Annette loved to travel. She went to England, Spain, and Israel. She and her daughter Shannon traveled to many places in the United States together.
She loved her grandchildren and supported them in all of their sports: soccer, baseball and swimming. She was their Cub Scout leader and attended young women's camp with her granddaughter.
She belonged to the Golden Girls dancing group and loved to exercise. She enjoyed aerobics, Zumba, hiking, biking and racquetball. She loved her family and often drove to Casper, Wyoming to visit her parents and siblings.
Annette was a dedicated and long-time member of The Church of Jesus Christ of Latter-day Saints. She served in any capacity she was asked, including single adult representative, Primary, Young Women's, Relief Society, and Activity Day leader. 
She was so incredibly loved by everyone around her and will be missed dearly. We would like to extend a special thanks to the staff at the Beehive Home in Provo, Utah for the loving care they provided her.
A funeral service was held October 7, 2021. Interment was in the Provo, Utah Cemetery. Condolences may be expressed to the family at www.bergmortuary.com.