Rodney L. "Rod" Patik: 1958 – 2021
Rodney "Rod" Patik passed away from a sudden illness with his family by his side on October 21, 2021. He was 62 years young. Rod lived life to the fullest, despite the many challenges he was given, and in his memory we will remember those numerous accomplishments, triumphs, and joys.
Rod was born on December 22, 1958 in Casper, Wyoming, the third of five sons. He spent most of his childhood in Gillette, Wyoming, where he grew up around rodeos and cowboys and fast cars, motorcycles and snow machines. He recalled many fond memories at the motorcycle tracks around Wyoming when he talked about his childhood. These childhood and teenage loves continued his entire life and you could guarantee if something had a motor in it, he probably loved it! He loved NASCAR and on any given race day, you could guarantee he had his phone or a radio near him so he could listen to the race — nothing got between him and a race! After becoming totally blind around age 20 due to complications from Type 1 diabetes, his love of motors never diminished, but manifested itself in ways that were safer and most importantly, legal. He found a passion for rebuilding classic cars and motorcycles and poured his blood, sweat, and tears (and those of his wife, Toni) into his beautiful 1972 Chevy Pickup, 1972 Chevelle SS 454, and a number of vintage Hodaka motorcycles. If there wasn't a vehicle or motorcycle part in progress on the kitchen table, there was something amiss in the house. When he had children, he made sure to pass on his first love. His son, Dustin, fulfilled his dreams of continuing his motocross legacy and he cheered and coached more enthusiastically than any other parent or fan there. When Dustin raced and Rod stood by the tracks, he could tell just from the sound of the motor which one was his son and what he needed to do to get ahead — it was a skill that only someone like him could possess. When his daughter Abbie was 15, he took her in the old, manual pickup they had and taught her to drive stick and was so happy she could add that skill to her driving abilities. Most recently, he and Toni bought a side-by-side UTV and enjoyed many trips around Wyoming on trails, although he loved when the terrain got rough and there was a creek that they needed to go through — Rod was forever seeking that adrenaline rush, much to Toni's consternation!
While motors were his first love, other sports and active pastimes played a vital role in his life. As a young man, he was a skillful wrestler and bull rider, competing on his high school teams. He loved hunting and as a young man was an accomplished guide in the Big Horns and Gros Ventre with his brothers. He was an excellent drummer and passed on this skill and love to Dustin, occasionally busting out the sticks and playing on Dustin's drum set. While he never played football himself, he was an enthusiastic fan and armchair sports analyst for every team he followed. His love of the Kansas City Chiefs and Seattle Seahawks could never outdo his hate for the Denver Broncos, though… If you mentioned that team around him, you would be met with an exasperated sigh and a 5-minute rant about how terrible those "Donkeys" were — sometimes you had to mention it if you just wanted to see a perfectly calm man go off the deep end for a few minutes! A little closer to home, he was a proud fan of the Kelly Walsh teams after his kids played football and basketball during their years there. Even in his last weeks, he diligently followed Wyoming 4A football and cheered against the KW rivals, the NC Mustangs (his wife's alma mater) and the Gillette Camels (his own alma mater). He followed all the Wyoming Cowboy football and basketball games no matter where he was. When living in Ogden, Utah shortly after graduating from college, he and Toni would sit in their car to get the nighttime games on K2 Radio and in Denver, there was only one spot in the house that got radio signal for Wyoming broadcasts and he made sure it was on full blast so he didn't miss a thing through the static-y reception (much to his family's annoyance). If the CSU Rams were playing, he always listened to them too…just to make sure there was someone cheering against them. One thing is for sure: if Rod supported a team, he really supported them and very actively rooted against their rivals. Basketball held a very special place in his heart and he coached his son's traveling basketball team for many years. He loved having a positive impact on the young men's lives and thoroughly enjoyed a win, of course!
When he wasn't listening to a NASCAR race, listening to a football or basketball game, fixing a car or motorcycle, or taking a drive in the side-by-side, his happiest places were on or near a body of water with a fishing pole in tow. He spent many quiet, contemplative hours with friends and family fishing in waters all over the U.S. and Canada — although Wyoming waters were his most frequent and comfortable place. On one special trip to Alaska with Toni and Dustin, he got to experience river fishing for salmon and ocean fishing for halibut, that he reminisced on years and years later — and he and Dustin both wished they had put on the anti-motion sickness patches before going out to sea! Other memorable fishing expeditions included trips to Canada with his immediate family and separate trips with his good friend Todd, including a men's-only trip dubbed the Hairy Legs Fishing Trip. In the past few years, he has loved going to the lakes with his good friends Ancil and Joe, although the early mornings they went out were not always easy for him — something he passed on to both of his children.
While sports and pastimes were a big part of his life, he valued education highest of all. Despite going blind shortly after graduating high school and dealing with managing his diabetes, he went on to attend Casper College where he graduated with double associate's degrees in Business Management and Marketing. For his time at CC, he was named an Exemplary Alumni during their 50th anniversary celebration in 1996. While attending CC, he went to Laramie to attend a football game and this game led to him meeting his future wife, Toni, who was a student there. After finishing at CC, he moved to Laramie to complete his Bachelor's degree in Human Resources and be with the love of his life. While Rod didn't spend 4 years in Laramie, he made an impact in the years he was there. He was very recognizable around campus with his first guide dog Edgar guiding him around to classes and events. Wanting to get his degree completed and move onto the next phase in life, he took on his last two semesters with 18 to 20 credits each in order to get through — a feat worthy of mentioning on its own, but made even more impressive by the fact that all of his books were in Braille, recorded, or read to him by someone else. His tenacity for education continued later in life when he completed the coursework for a Master's in Special Education. His drive for education was never diminished and he pushed both of his children to be high achievers. He also was a frequent classroom aide and did special reading programs for kids in the elementary schools who needed more specialized attention.
Above all, his family was the most important thing in his life. After marrying Toni (née Grimlie) in 1985, they went to lead an exciting and adventurous life with moves across Wyoming, Utah, Missouri and Colorado, finally returning to Casper in 2001. By the time they reached their 17th wedding anniversary, they had 17 addresses under their belts! Rod was never one to turn down an opportunity, so it's unsurprising his life reflected taking all of those opportunities, even when it seemed too challenging for someone else. His daughter Abbie was born in 1989 and he had the opportunity to stay home with her during her infancy. While he loved being a dad, changing diapers was always a challenge as his sense of smell could be a little too keen. After his son Dustin was born in 1993, his family was complete. The adventures continued after his kids were born and travel became an important part of their lives. Special trips included Disneyland, Canada, Germany, the Poconos in Pennsylvania, Alaska, California, Arizona, Texas, Chicago, Minnesota, Oregon, and many others. In his last weeks, he was able to go on a special trip with Dustin to Kansas City, where they enjoyed world famous BBQ and the best Mexican food he'd ever had! Every trip held a special place in his heart and usually a new food or drink he was always trying to recreate at home. Included in most of these trips were his beloved dogs, many of them being trained guide dogs that were always a part of the family. We know that Rod has lots of furry companions in Heaven with Edgar, Bismark, Pokey, and Scooter. His dog Macon was so loved and spoiled by Rod, his kids would often joke that he loved Macon more than them! Macon was going to have some major competition when Rod learned he was going to be a grandfather earlier this year — he was so excited to spoil his first grandchild, a little boy named Charlie, due in November.
Rod was the kind of guy you could always count on. He was generous in his love, in his money, and in his time. Rod was a follower of Christ and loved God with all his heart. He was an active church member and centered his life like that of Jesus — in service and love to others. He's the friend who would call you up out of the blue just because he thought of a memory that included you and wanted to check in. He also probably had your phone number memorized, no matter how long it had been since he talked to you last. And if by chance you came across him at a function or around town, he would almost always know your name because he would recognize your voice, even if it had been years since you spoke. If there was a fundraiser or a giving tree, you could count on Rod to contribute. Rod was an active member of the Casper Mountain Lions Club and recently served as the President. He loved preparing the Braille Trail on Casper Mountain and ensuring all the Braille signage was correct and readable. If he asked you to join him for a meal, you better keep your wallet in your pocket — there was no way he would let you pay. It wasn't worth the fight trying to get the check: Rod could be as stubborn as they come. Rod was a talker and his voice and his presence filled any room he was in.
Rod lived his life to the fullest knowing every day was a blessing. Having multiple medical complications from Type 1 diabetes after being diagnosed at 4 years old meant that he took every opportunity that came his way and hardly ever said no to an experience. He was so thankful to the man who passed away and gave him his first kidney donation in 1998. After 10 years, it began to fail and he was gifted a kidney again in 2008, this time from his daughter Abbie, who was only 18 at the time. He was always so grateful for these gifts as they gave him so much more time to make such a lasting impression on everyone he came in contact with. Rod will be so missed by those that knew him, but he would want them to know that they must also live their lives to the fullest and enjoy every opportunity and adventure that comes their way.
Rod is survived by his wife Toni Patik; daughter Abbie (Dozie) Okpara; son Dustin Patik; soon-to-arrive grandson Charlie Okpara; mother Gail (Victor) Lucero; brother Pat (Tammy) Patik; brother Mike Patik; sister-in-law Sheri MacTavish Patik; aunt Glenda Wise; father-in-law and mother-in-law Curley and Terry Grimlie; brother-in-law Mike (Sindy) Grimlie; sister-in-law Cathie (Brian) Gillespie; and numerous cousins, nieces, nephews, grandnieces, and grandnephews. Rod is preceded in death by his father Patrick Phelan; brother Kerry "Tiger" Patik; brother Cory Patik; grandparents Gerald and Gertrude Smith; uncle Harold Wise; mother-in-law Joan Grimlie; and sister-in-law Patty Grimlie.
Memorial services and a Celebration of Life will be planned in Spring or Summer 2022 when it is safe for all of his family to attend.
In lieu of flowers, please consider donating to Casper Mountain Lions Club, JDRF (organization funding Type 1 diabetes research), Camp Hope (Wyoming's summer camp experience for children with diabetes), Wyoming Food for Thought Project, or any charitable organization that is close to your heart in Rod's memory.
---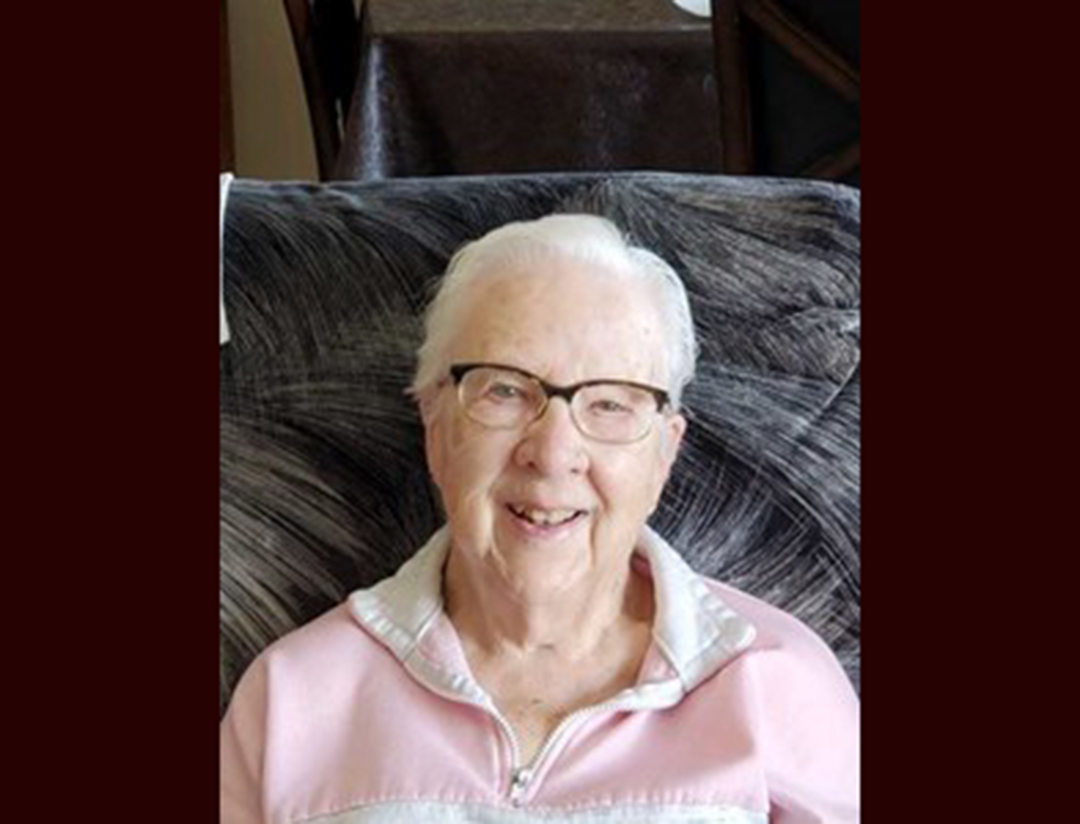 Verla R. Terpening: 1933 – 2021
Verla was born February 26, 1933 on the family ranch in Beulah, Wyoming to John and Edith (Thomas) Crago. Verla Passed October 21, 2021 at the Central Wyoming Hospice from several life-threatening medical issues.
Verla was raised on a ranch one mile north of Beulah and went to a small country school where there were 33 students and one teacher for all eight grades. She rode her horse to and from school every day and she taught her horse (Toby) to open all the gates. Verla was very active in 4-H and was a beautiful seamstress. Verla graduated high school from Spearfish, South Dakota. She then enrolled for College at Black Hills State Teachers College, where she met Daren L. Terpening. They were married June 7, 1952 in Spearfish. They then moved to Casper, WY, where they shared their lives together for 69 years.
Verla was active in the community with being a cook for Meal on Wheels in the basement of Winter Memorial Presbyterian Church for several years. She and Daren continued delivering meals one day a week up until her death. Verla also worked as teacher's aide for Kindergarten at Lincoln Elementary School in North Casper. Verla being very artistic was instrumental in the design and making the stained glass windows for Winter Memorial. She continued creating stained glass to the point that she sold her pieces and gave the money to several local charitable organizations. She loved to bowl and was on a league for 37 years, traveling to several state and national tournaments. She loved her garden, crossword puzzles, sewing, camping and playing dominoes with family and friends. Although Verla had memory issues, she never lost her sense of humor or competitiveness.
Verla is survived by her husband Daren; four children Dennis, Roger and Loren (Pam) of Casper and Vickie (Oliver) Harris of Aurora, CO; five grandchildren Kylie (Abel) Stewart, Tricia Chavis and Chad (Melanie) Wock of Casper, Kendra (Christian) Koivumaa of Sweden and Emily (Tony) Cornelio of Fredrick, CO; six great-grandchildren Max, Colin, Delilah, and Noah of Casper and Adori and Finn of Sweden.
Preceding her in death were her parents John and Edith; three brothers Leo, Robert, Jack Crago; and one sister Ellen (Crago) Mueller.
A Celebration of Life is planned for 1:00 p.m. on December 22, 2021 at Shepherd of the Hills Presbyterian Church in Casper, WY. Memorials may be made to Central Wyoming Hospice, Meals on Wheels or Shepherd of the Hills.
---
Dolores Moore: March 30, 1928 – October 20, 2021 (age 93)
Dolores Moore, 93, passed peacefully into the arms of her Savior on October 20.
The eldest of six children, she was born March 30, 1928 in Moorcroft, Wyoming to Otis and Ola Howell. She married William Moore in 1946 and they made their home in Casper.
Dolores was preceded in death by her husband, three siblings, and three great-grandchildren. Her long life was filled with her faith in God, music, and family extending to her remaining 15 great-grandchildren and 2 great-great-grandchildren.
A graveside service will be conducted by Pastor Bruce Sell of Liberty Baptist Church. No flowers, please.
Arrangements are entrusted to the care of Bustard & Jacoby Funeral Home, 600 CY Ave., Casper, WY 82601.