Dustin William Paul: May 16, 1981 – October 24, 2021 (age 40)
On October 24, 2021, Dustin Paul passed away. 
A kind-hearted man since birth, Dustin grew up to be beloved by many. He could light up any room without doing anything at all.
He was survived by his parents Joey (Tracy) and D'ann (Tim.) He married Angeline and had 3 kids: Derick, Christian, and Abi.
Dustin had two overflowing handfuls of siblings scattered throughout the USA, but never out of his reach. He loved God, his family, America, cars, football, and mechanics, and made truck-driving his career. Providing for his family in style was his life's mission.
Dustin was preceded in death by many, including his daughter Emily.
A memorial service will be held on Saturday, October 30 at 2:00 p.m. at Bustard & Jacoby Funeral Home.  
---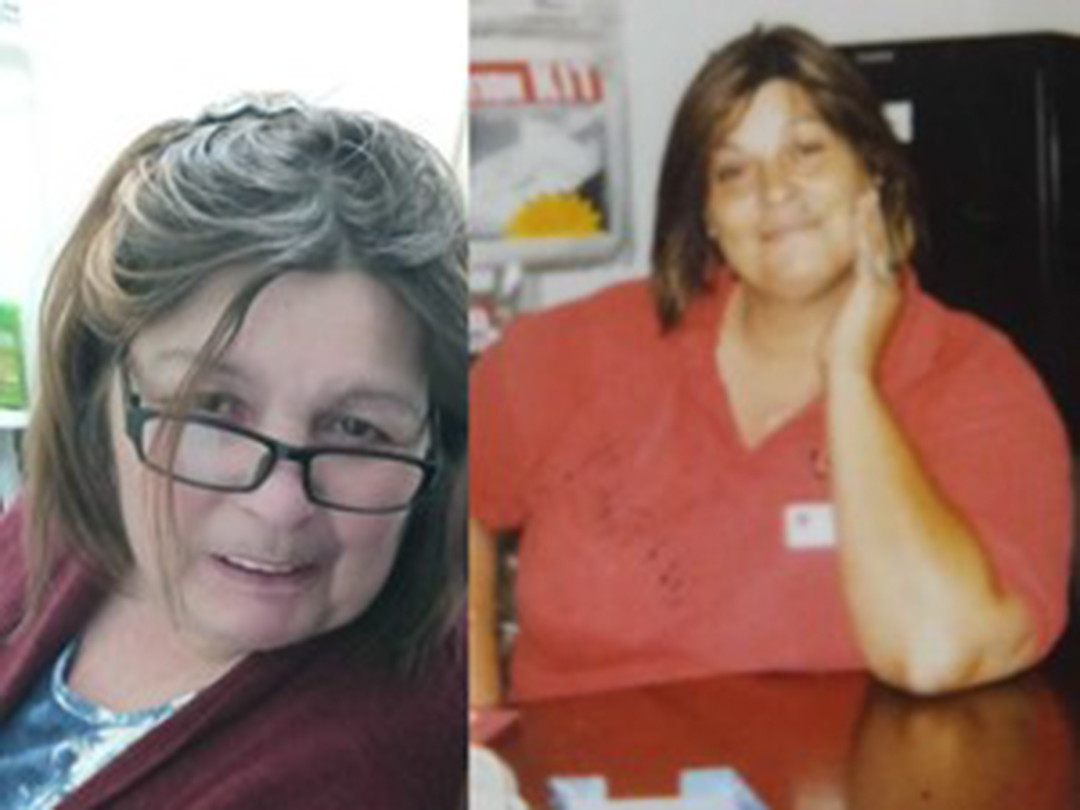 Alicia Kay Michael: 1964 – 2021
On October 25, 2021, Alicia K Michael, 56, of Casper, Wyoming went to be with loved ones waiting for her to arrive in heaven. Alicia was born to Elona Jean Michael in Fontana, California on October 29, 1964; however, she spent most of her life in Texas building business management skills in many different industries. Alicia was a devoted Christian and enjoyed hobbies such as arts/crafts, interior design, and spending time with family
Alicia loved being a meemaw; she got most of her enjoyment from being with her grandchildren Seth Coble (21), Leigha Brummett (20), Kaitlyn Jewell (18), Shacoda Ruimveld (18), Trent Jewell (16), Nathaniel Lewis (15), Caleb Jewell (13); bonus grandchildren Alyson Gates (26), Kendra Rodriguez (24), Bailey Blackley (9); bonus great-grandchildren Zane Gates (5), Rudy Rodriguez (4), Bella Rodriguez (1); 24 grand fur-babies; Harlei, Josie, Bubba, and Gin-Gin.
Alicia was survived by her three daughters Crystal Cook (41) and husband Michael of Casper, WY, Teresa McMahan (38) of Casper, WY, and Wendy Jewell (36) of Weatherford, TX; her children's father Johnny McMahan of Clinton, Tennessee; her fur-baby Puppers and daddy Dennis Hallman of Oklahoma City, OK; brothers Vincent Cota and wife Regina of TX and Walter Darland and wife Susie of VA; sisters Marie Darland of TX and Bonnie Wolfe of MN. She was also survived by special friends Chris Tooley of Tulsa, OK and Jason Blackley, Tiffany Winter and Josh Jester, all of Casper, WY. Alicia also has many nieces/nephews that love her dearly and will miss her even more.
Alicia is preceded in death by her grandfather Ernest N. Michael; grandmothers Harriett Michael, Beulah Michael, and Mary Michael; mother Elona Jean Michael; and sister/special friend Francise Goodacre.
For the last seven years of Alicia's life she fought a battle with Multiple Sclerosis, a disease that is very painful, not only physically but emotionally as well. When this ugly disease shows its ugly MS face, one has to make many adjustments to their lives so that they can maintain some independence with daily living skills. It is a very cruel disease; therefore, the family has asked that in lieu of flowers or donations, please make ANY donation to:
Multiple Sclerosis National Headquarters, 6520 N. Andrews Ave., Fort Lauderdale, FL 33309-2132
---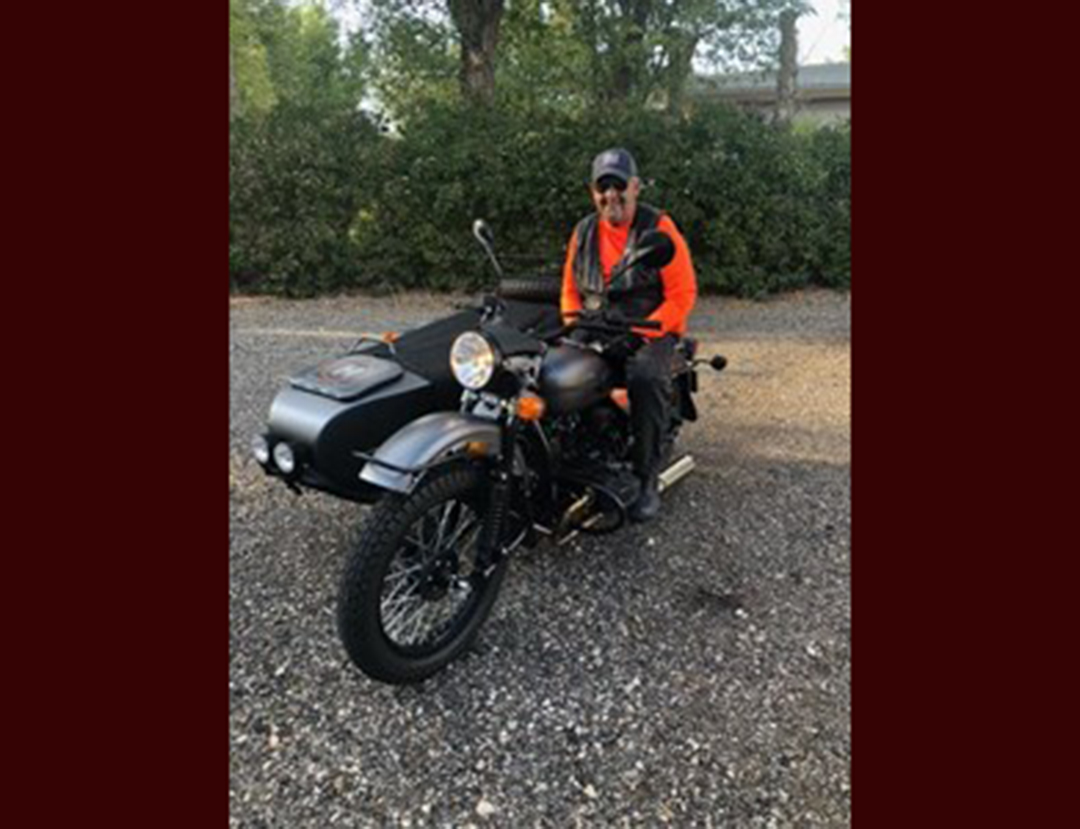 Martin Robert Thomas: 1954 – 2021
Martin Robert Thomas passed away at the age of 67 in Casper, Wyoming on October 27, 2021.
He was born in Lander, Wyoming on March 17, 1954, the son of Max Thomas and Helen Dandurand. Martin moved to Casper in 2002 with his wife and two children. He worked as a truck driver, carpenter and handyman in both Lander and Casper.
Martin was a loving husband, father, grandfather, brother, and uncle. Martin is survived by his wife Debra Thomas of Casper, Wyoming; daughters Angie (Patrick) Freilinger and Janet Thomas; and grandchildren Ashton Thomas, Ruby and Jack Freilinger. He is also survived by his sister Suzii (Doug) Steinbrech of Wenatchee, WA, brother John (Debi) Thomas of Anaheim, CA, and sister Janice (Carl) Wells of Casper, WY. He is preceded in death by his parents Max S. Thomas and Helen Dandurand (Thompson) as well as many aunts, uncles, and cousins.
In his younger years, Martin was an avid outdoorsman, backpacker and hitchhiker. He loved any and all outdoor adventures and completed one of the first NOLS courses led by Paul Petzoldt out of Lander in the Wind River Range. Martin's grandchildren were the highlights of his life and making them smile or laugh made his days even brighter. He also loved spending
time with his family and so many friends. His hobbies included riding his motorcycle, rock hunting, camping, fishing with family, and starting home improvement projects. He was a treasure hunter at heart, whether the treasure came from a backcountry road, the mountains,
or from secondhand stores or their dumpsters.
Martin was a selfless, compassionate, generous, and forever helpful kind of man. He was a calm and gentle soul who knew no strangers and would give them the shirt off his back at any time. He will be greatly missed by all who knew him.
A memorial service is scheduled for Friday, November 5, 2021 at 3:00 p.m. at Newcomer Funeral Home in Casper, Wyoming.
---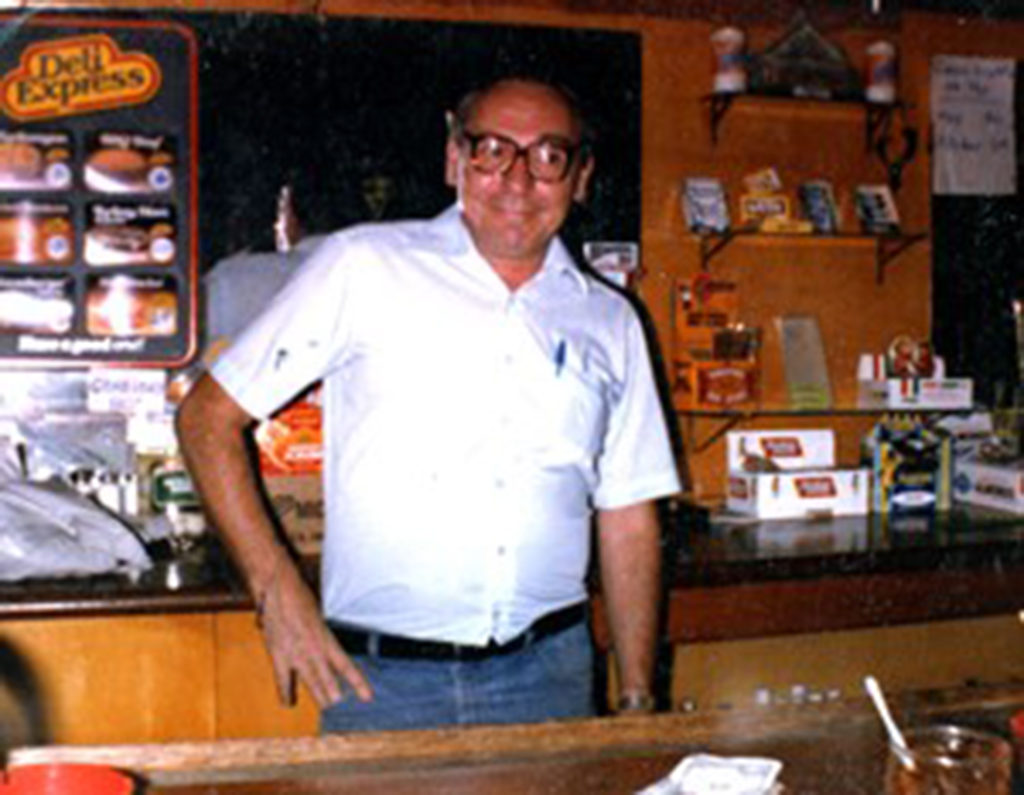 William L. "Bill" Portz: 1938 – 2021
William "Bill" L. Portz passed away October 14, 2021. He was born in Sutherland, Nebraska in October 1938 to Frances (Froman) and Albert "Bud" Portz. He was second of six children. The family moved to Wyoming and Bill graduated from Midwest High School in 1956. He went into the Navy right after graduation. He met Joyce Rushing and settled in Illinois, where they had two children: Sheri (Fuller) and James. They moved back to Wyoming and Bill went to work for the uranium mine in the Gas Hills as a lab supervisor for many years. He bought the Arcade Bar of Edgerton, Wyoming, where he continued to run until his passing. He married JoAnn Pickenpaugh.
Bill loved to camp, hunt, and fish with his brothers and family. He was an avid reader. He was a big supporter of Midwest schools, the Biker Poker runs, and the annual Salt Creek Days.
Bill is survived by his wife, daughter Sheri Fuller of Casper; brothers Roger Portz of Yuma, Arizona and Edward Portz of Arroyo Grande, California; three grandchildren and four great-grandchildren; and numerous nieces and nephews.
He was preceded in death by his parents Albert and Frances, love of his life Joyce, son James (Jimmie), sisters Judy Reynolds and Pat Wood, and brother Bernard Portz.
A private memorial service will be held at Oregon Trail State Veterans Cemetery at a later date.
---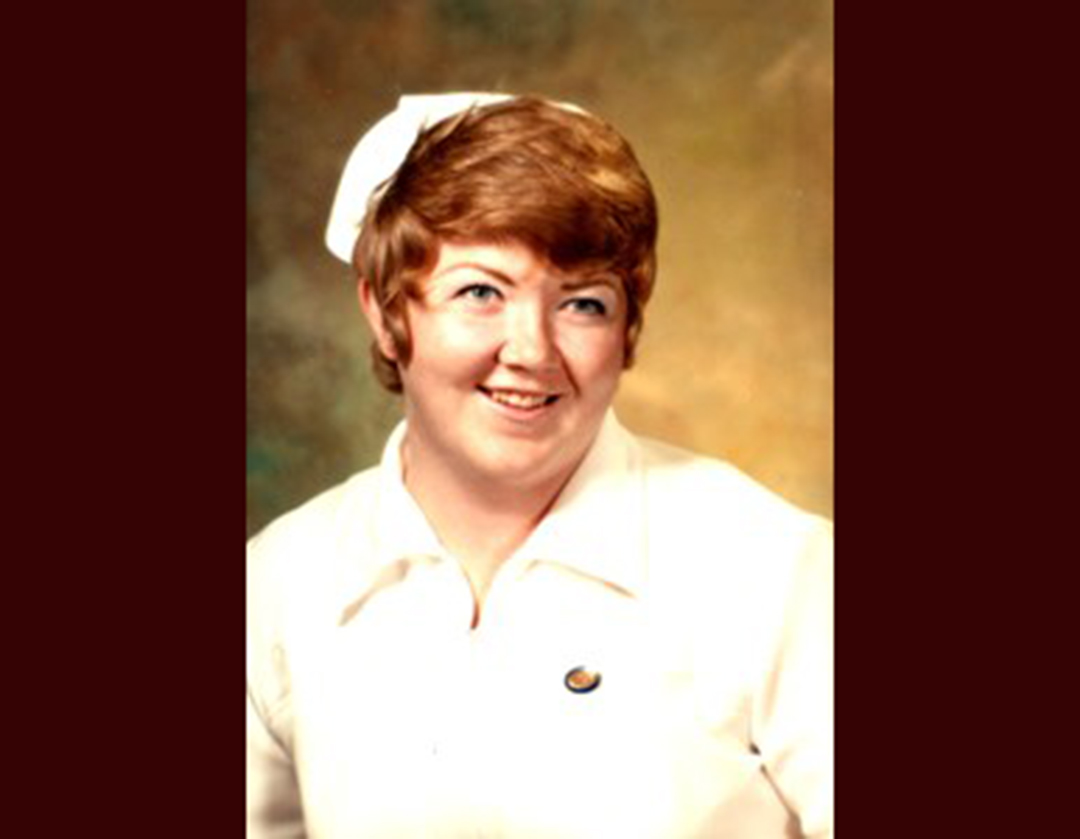 Susan Faye Johnson: 1948 – 2021
Susan Faye Johnson, 73, of Casper, Wyoming finished her race and entered into heaven on October 28, 2021.
Susan was born in Columbus, Nebraska on May 11, 1948 to Arthur and Wilma McAuliff. Susan graduated from Bergan Mercy Hospital School of Radiologic Technology in Omaha, Nebraska.
She retired after over 20 years of service from the Wyoming Medical Center Physical Therapy Department. She also was a technician at Wyoming Recovery for numerous years. Her passions were crafting, painting, gardening, and cooking, but above all she loved to sing. She had a heart for Jesus and always made sure to spread the gospel whenever and wherever she could. Susan's greatest joys were her children, grandkids, and fur-babies.
Susan is survived by her son Nathan McAuliff; her daughter Loni Sue Parrish; her grandchildren Jayme (Dustin) Hughes, Khrystjan McAuliff, Logan Parrish, and Clark Parrish; and her first and newest great-grandbaby Ella Hughes. These were her treasures.
A Celebration of Life will be held Saturday, November 6, 2021 at 11:00 a.m. at Mountain View Southern Baptist Church, located at 4250 Poison Spider Road, Mills, WY 82604. There will be a reception immediately following.
---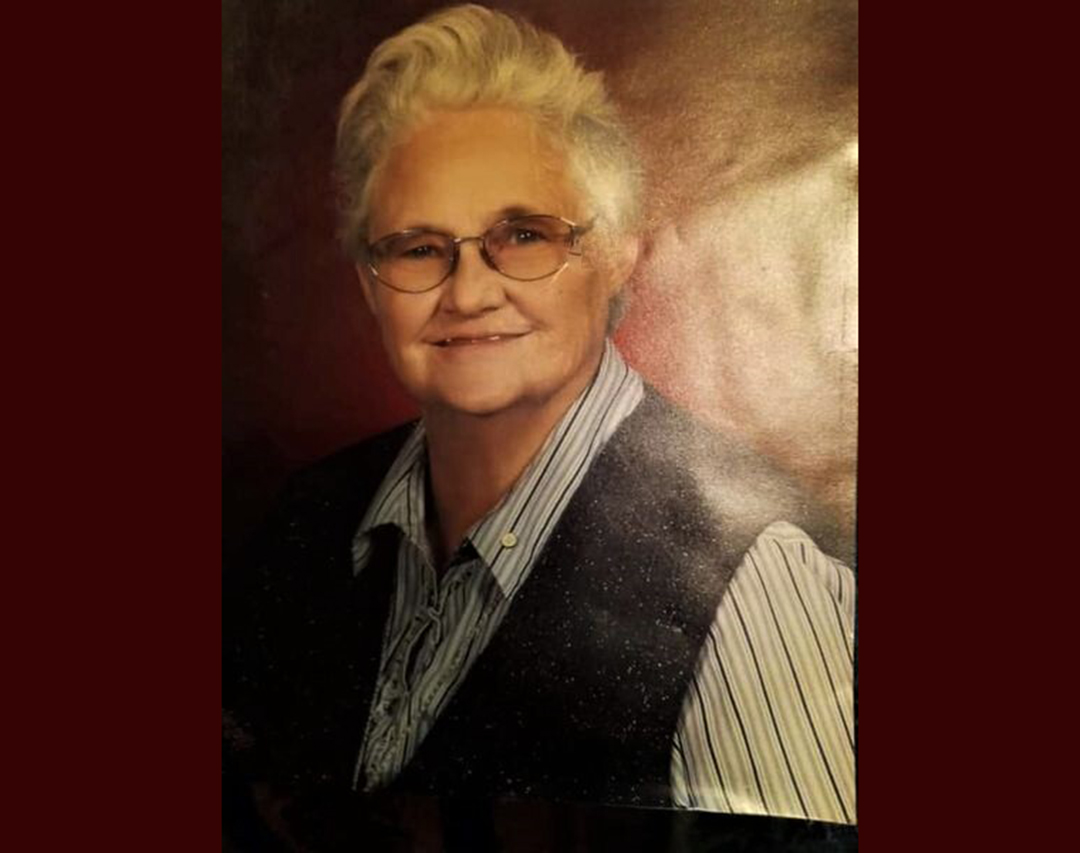 Carol May (Rodgers) Wirtala: 1943 – 2021
Carol May (Rodgers) Wirtala passed away on Friday, October 15, 2021 after a short illness.
She was born to William Claude Rodgers and Georgia May Rodgers on December 1, 1943 in Hutchinson, Kansas.  
In 1948, Carol moved with her parents to Casper, where she attended school and graduated from Natrona County High School in 1962.
Carol was married to Walter Edwin Wirtala in 1962, after which Ed joined the army. They moved to Stuttgart, Germany in 1963 while he was in the service.
They had four sons: Kevin, Shayne, Sean, and Shelby. They had 12 grandchildren and four great-grandchildren. Carol was preceded in death by her husband Ed in 2003, and by one grandson, Brady. 
She worked at various Casper locations, finishing up with 10 years at the west-side Walmart.
Carol enjoyed reading, crocheting, playing games on her computer, and keeping up with family and friends on Facebook.
She attended Highland Park Community Church for many years, where she participated in Community Group, Senior Adult Ministries, and special events. Carol loved the Lord and often took her grandchildren and great-grandchildren to church with her. 
Carol was a lifelong caretaker of her family and was loved and adored by them. Her wonderful stories and her smile will be missed by all those who knew her.
A Celebration of Life will be held at Highland Park Community Church on Saturday, November 6, 2021 at 1:00 p.m. She will be buried at Oregon Trail Veterans Cemetery with her husband.
Donations may be sent to Shayne Wirtala c/o Denise LaBounta at 4858 North Oregon Trail Road, Mills, WY 82604