Casandra Rose Parsons: 1982 – 2021
Casandra Rose Parsons, 39, of Casper, Wyoming left us on Sunday, November 14, 2021.
Casandra was born February 7, 1982 in Rapid City, South Dakota. She is the daughter of Casey Parsons and Jill (Randy) Zenisek. She was raised in Casper, Wyoming and graduated from Kelly Walsh High School with the class of 2000.
Much to her dismay, she had to work for a living. She spent many years working in sales, where customers would often ask for her by name.
Cas was classy, sassy and a little smart-assy. She was always the life of the party with her great sense of humor, quick wit, and contagious giggle. She had an adventurous, free spirit and lived life to the fullest. A true country girl at heart, she loved traveling the back country roads listening to old outlaw country.
Cas had a huge heart and a true love for her family and friends. If they needed her, she was there without a second thought. No one knew this more than her "brother-cousin" DJ. She and DJ were there for each other through thick and thin, helping each other get in and out of trouble since the day they were born.
Casandra loved working on her house, making it cozier all the time. She was not afraid to take on any task as long as it wasn't yard work. She was very ambitious and precise in her work, minus a drunken painting episode or two, where she earned the name "The Drunken Pirate".
Cas's truly beautiful soul projected a light that lit up the room. All those who loved and cherished her will continue to hear the echo of her laughter and carry her spirit within their hearts.
Forever, her beautiful smile will be missed.
Knowing Tucker, Arlo, and Pancho were there to welcome her brings comfort to our hearts.
Roll credits…
Casandra will be fondly remembered by her brother Jode (Amanda) Parsons and sister Tracy (Erik) Mickalson as well as their families; Brandon, Jeff, Brett, Hilary and their families; and cousins, aunts, uncles, and many friends….
A Celebration of Life will be held on Sunday, November 21, 2021 at 2 p.m. at the VFW:
1800 Bryan Stock Trail
Casper, Wyoming 82601
In lieu of flowers, please make donations to the Casper Humane Society:
849 East E Street
Casper, WY 82601
---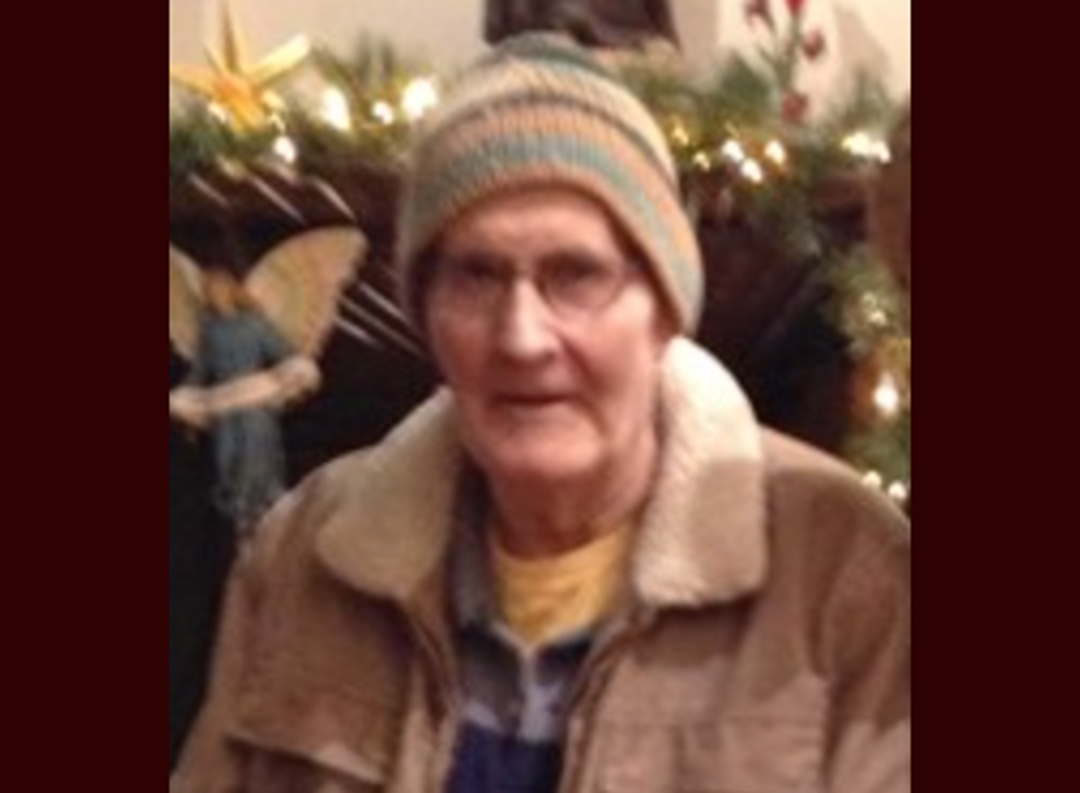 James Joseph "Jim" Ellis: 1935 – 2021
James Joseph Ellis died peacefully in his sleep of natural causes on November 10, 2021 at Life Care Center of Casper. He was born on March 20, 1935 in Casper, Wyoming to Mary Ruddy and Michael J Ellis. Jim attended St. Anthony's Catholic School and graduated from NCHS. He spent many years herding sheep on the family ranch, and loved hot chocolate, anything John Wayne and Irish music.
Jim is preceded in death by his parents; sisters Rena Rossi, Mary Cavanaugh and Patricia Severn; and brother Michael Ellis. He is survived by nieces Jane Severn and Lisa Goddard and nephews Michael, Dan and Patrick Cavanaugh.
In lieu of flowers, donations can be made to St. Anthony's Tri Parish School.
A rosary will be held at Newcomer Funeral Home at 7:00 p.m. Tuesday. Services will be held at St. Anthony's Catholic Church Wednesday at 11 a.m. followed by burial at Highland Park Cemetery.
---
Michael O. Crowe: 1947 – 2021
Michael O'Hara Crowe, 74, of Casper, WY passed away November 13 surrounded by family. Born in Valley City, North Dakota, he was the son of the late Raymond H and Rose M Crowe and the loving husband of Louise A. Crowe.
Michael was a 1966 graduate of LaMoure High School in LaMoure, North Dakota. He liked to joke that his senior trip began with a brief stay at Camp Pendleton, San Diego followed by two tours of duty in Vietnam. Michael was proud of his service to his country as a Sergeant in the US Marine Corps and an Army Reservist. A baptized Lutheran, Michael once said that he met God on the battlefield. Little did he know they would meet again after a 3-year battle with interstitial pulmonary fibrosis, believed to be the result of Agent Orange and burn pit exposure while in Vietnam.
Michael attended Wahpeton State School of Science on the GI Bill, where he earned his associated degree. Upon graduation, he worked as a draftsman for TMI in Dickinson, North Dakota. He moved to Bismarck, where he worked for the state. In 1978, he moved his family to Casper, Wyoming, where he worked for Gulf Mineral as a geological draftsman. Later, he joined Farmer Brothers Coffee Company, where he worked for 28 years starting as a salesman and working his way up to Branch Manager.
Michael was a member of American Legion, NRA member for life and a diehard Minnesota Vikings fan. In addition to his family, his passions were gardening, cars, fishing, feeding the birds that visited his backyard, his horses and walking his dog. He had a quirky sense of humor that would bring a smile to one's face with his corny jokes. He was an avid photographer of wildlife and enjoyed God's great outdoors.
He is survived by his wife of 50 years Louise; son Israel Crowe of Dallas, TX; daughters Michelle Crowe and husband Savorn Thy of Sea Tac, WA and Amanda and husband Ben McCarlson of Casper, WY; grandchildren Ethan, Avery, Rhys, Emma McCarlson and Kirin Thy; brothers Raymond Crowe and wife Linda of Ravenna, OH and Bruce Crowe and wife Joyce of Alexandria, MN; sister Susan Brinklow and husband Roger of West Fargo, ND; dearly loved nieces and nephews and brothers-in-law and sisters-in-law. Michael was preceded in death by his parents and 9 siblings.
A special thanks to the staff at Wyoming Medical Center – Banner Health for their compassionate care these past two weeks.
A Celebration of Life and internment will be held Monday, November 22 at 11:30 a.m. at the Oregon Trail Veteran's Cemetery Chapel in Evansville, WY. A reception will follow at Paradise Valley Christian Church, Casper, WY.
In lieu of flowers, contributions may be made to the Wounded Warrior Project, St. Jude Children's Research Hospital, American Legion Post 0002, Paradise Valley Christian School.
---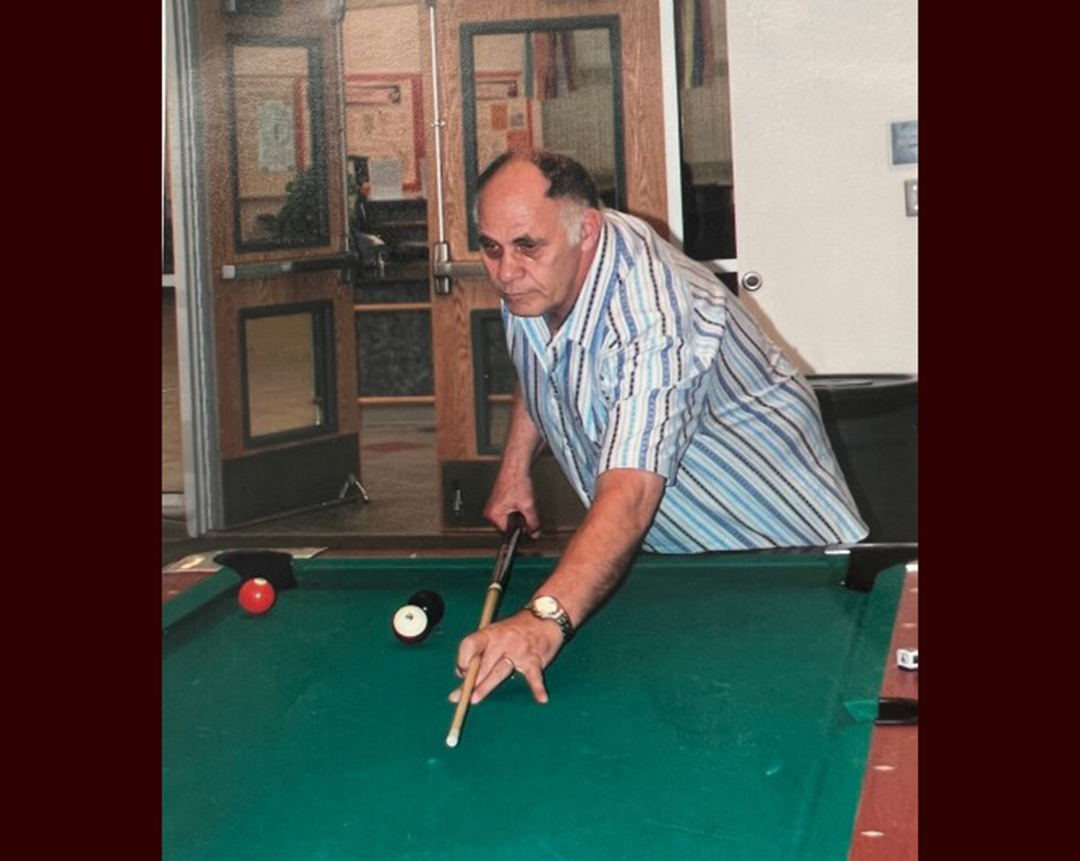 Frank Paul Padilla: March 27, 1941 – November 11, 2021 (age 80)
Frank Padilla passed away peacefully in the early morning hours on Thursday, November 11, 2021 in his home in Casper, Wyoming, where he lived with his wife of 24 years Carolyn Lee Padilla.
Frank was born on March 27, 1941 in Sheridan, Wyoming to Paul and Predicanda (Saaverdra) Padilla. Frank attended schools in Miles City, Montana and then worked as a pizza delivery driver and a cab driver and then went to work for I.C.O. as a pipe inspector for many years. They moved to Las Vegas, where he worked as a bellman. They moved to Albuquerque, New Mexico after retiring.
He was a golden glove boxer, and most of his life Frank and his two brothers Tito and Dill enjoyed bowling in professional leagues, receiving many trophies. Frank was also known to shoot a game or two of pool.
Survivors include his wife Carolyn (Lee) Padilla of Casper, Wyoming; two brothers Ray Padilla of Casper, Wyoming and John Padillla of Overton, Nevada; two sons Pete and George; and two daughters Janet Lee and Penni Anderson. He is also survived by ten grandchildren, twenty-one great-grandchildren, six great-great-grandchildren and lots of nieces and nephews.
He is preceded in death by his parents; one sister Mary; brothers Tito, Ron and Dill; his first wife Marilyn; one daughter Sherry; two sons Ricky and Scott; and one stepson Michael Kysar.
Services will be held at Bustard and Jacoby Funeral Home, 600 CY Ave., Casper WY 82601 on Monday, November 22, 2021 at 11:00 a.m. with a public viewing one hour prior. Burial will follow at Wyoming Memorial Gardens. A celebration of Frank's life will be held immediately following at Evansville Community Center, 71 Curtis St., Evansville, WY 82636.
Arrangements are entrusted to the care of Bustard & Jacoby Funeral Home, 600 CY Ave., Casper, Wyoming 82601.
---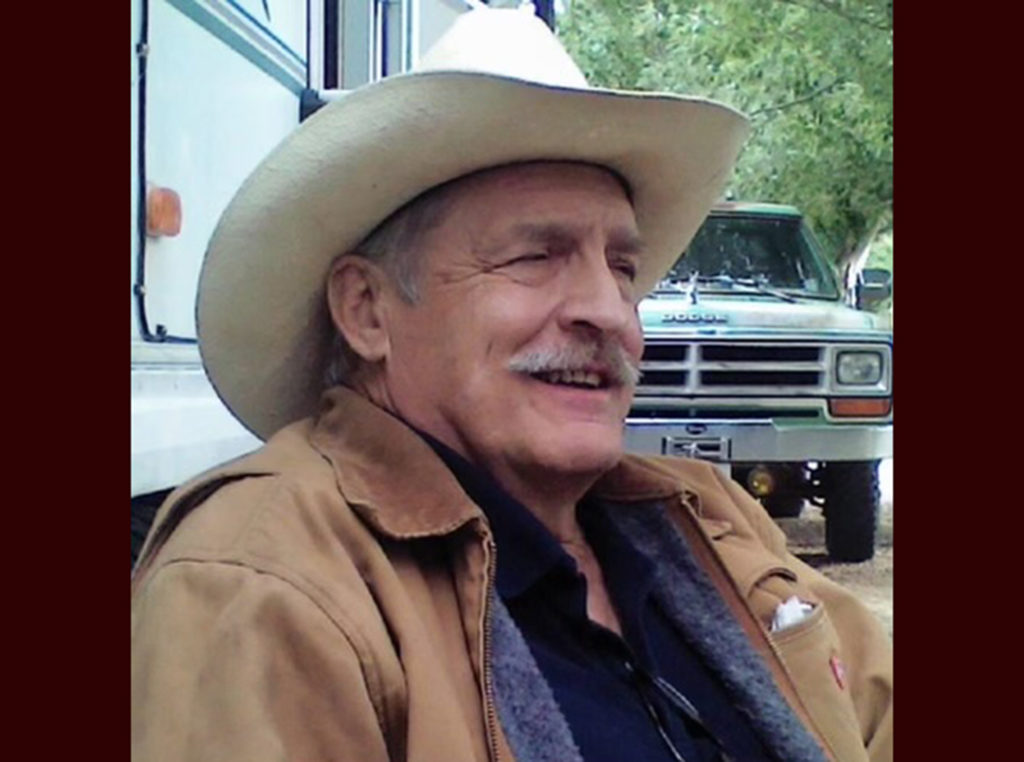 James Reuben Elder: January 25, 1955 – November 14, 2021 (age 66)
James Reuben Elder, 66, of Fort Laramie, Wyoming passed away at Wyoming Medical Center in Casper on November 14, 2021 after battling COVID.
James, or "JR" to those closest to him, was born on January 25, 1955 in Cherokee, Iowa to Eugene Elder and Faye Nordstrom Elder. After years of football glory, he graduated from Aurelia High School in 1973. He would help on the family farm before enlisting in the U.S. Army as a cavalryman from 1974–77, serving overseas in Germany, where he dabbled in bull riding in his off-duty time. Shortly after his military service, he met the love of his life: Wyoming, where he would reside the rest of his days. 

JR and his former wife Maureen raised their 2 daughters, Amanda and Molly, in Casper with a deep love of horses. JR spent decades as a local farrier and blacksmith, often accompanying various historical reenactments and rodeos upon personal request. He spent the later years of his life proudly working for the Sheridan Veterans Affairs Medical Center as a tradesman.

He had a knack for history, trivia, and was the undisputed family Jeopardy! champion. He shared his love of western films, fishing, archery, guns and target shooting with his daughters. He was also their favorite dance partner. He had an affinity for dogs and horses, saying he trusted them more than people. He was a devout Christian who enjoyed singing hymns.

JR is survived by his daughters Amanda (Steve) Manchester and Molly Elder (Aaron Vincent) and his two grandsons Henry and Samuel Manchester. He leaves behind brothers Darrell Elder, Roger Elder and Adam Elder, all of Iowa, and a sister MaryAnne Block of Minnesota, as well as nieces and nephews. He also leaves behind his companion Mary Franks of Fort Laramie, WY. He was preceded in death by his beloved parents Gene and Faye Elder.
He will be laid to rest at the Oregon Trail Veterans Cemetery. Funeral services will be held at a later date. In lieu of flowers, his daughters ask to please consider getting the COVID vaccine to better protect yourself, your beloved family members, and vulnerable members in your community.
---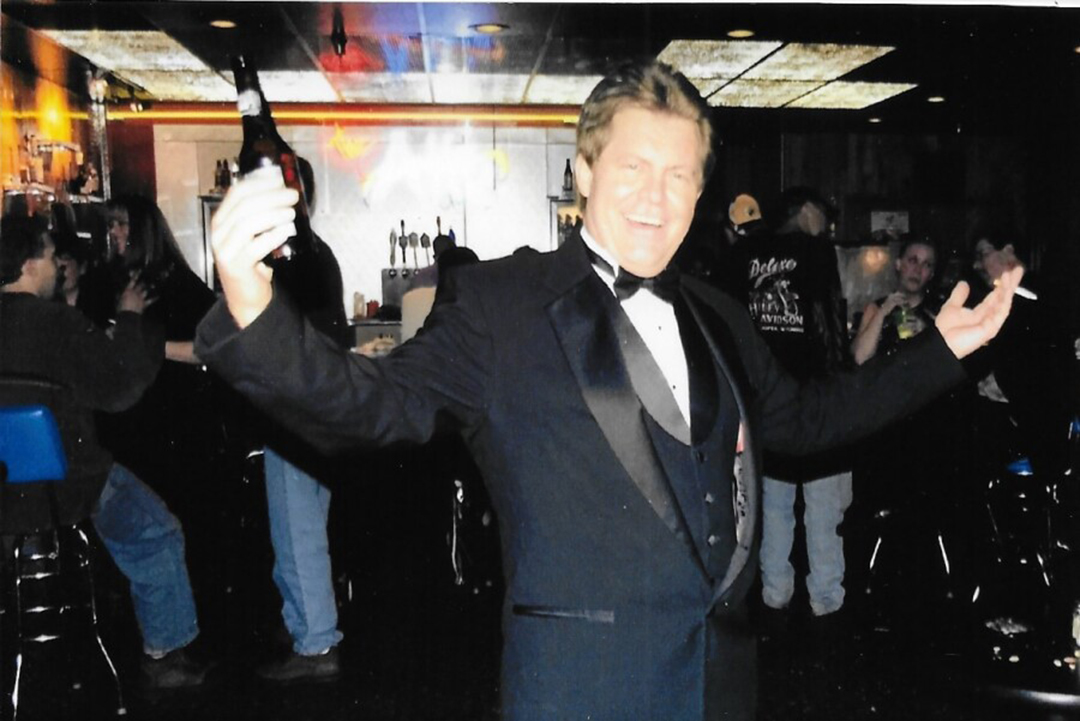 Daniel P. Miner: October 21, 1955 – November 15, 2021 (age 66)
Daniel "Pete" Miner, 66, of Casper Wyoming passed away November 15, 2021 peacefully at his home surrounded by his loved ones.
Dan was born in Rangely, Colorado on October 21, 1955 to Edith and Robert "Pete" Miner. Growing up in Casper, Wyoming, he attended Kelly Walsh High School and Casper College.
He worked for his father Pete's business Industrial Screen and Maintenance Inc. (ISM) starting in his teens and into early adulthood. Taking a break after the energy bust in the early '80s, he signed on with a prominent electrical and mechanical contractor in New Mexico. Leaving New Mexico in 2000, he came back to Casper to work with his father and later purchase ISM as his father transitioned into retirement.
During this time, Dan used his knowledge and experience from the large contracting firm to propel ISM to new heights. He loved his work and was incredibly passionate about improving and finding solutions to existing drilling, fracking, and pumping equipment. He was always working on a new idea, some of which he was able to successfully patent, and ISM is still producing today.
He owned and worked as President of Industrial Screen and Maintenance Inc. for over 18 years. When he retired in 2018, he sold ISM to his daughter, Lindsey and son-in-law Aaron, keeping ISM a family-owned Wyoming corporation now for the third generation. As owner, he took great pride in his business and providing employment for the many Wyoming and Colorado employees whom he considered to be family.
He was preceded in death by his parents and two older brothers Kenny and Dwayne.
He is survived by his wife Denise (Lee) Miner; sister Sherry (Miner) Wales; daughter Lindsey (Miner) Robinson; her husband Aaron Robinson; granddaughters Carissa, Allie, and Bethany; daughter Shiloe (Lee) Robinson; her husband Chad Robinson; grandsons Taylor, Ben and Bailey; daughter Dawn Lee; and granddaughters Krystal and April.
At this time, services are tentatively scheduled for the middle of January 2022. Per Dan's wishes, this will be a "Big Party" in celebration of his life. All friends and family are welcome. We will be in touch with details at a later date.
Services are entrusted to Bustard & Jacoby Funeral Home.