Steven M. Strauss: November 11, 1957 – December 4, 2021 (age 64)
Steven Mitchell Strauss was called home by the Lord on December 4, 2021 in Casper, Wyoming after a hard-fought battle with cancer. Steven, who went by Steve, was born November 11, 1957 in Brooklyn, New York.
Steve was a PFC in the U.S. Army as a mechanic at Fort Dix, New Jersey. He was part of the 82nd Airborne division. He served at the 81st Maintenance Co. in Germany. During his career in the military, he received an Expert M16 Driver Badge. He was honorably discharged on September 28, 1978, and afterward graduated with an engineering degree from NYIT.
Steve loved the Lord. He was on the production team at Soldiers of the Light Church, primarily running camera. He was also a member of Rock of Ages and Casper Community Church.
Steve had many pleasures in life. He participated in ARC Ham Radio for many years, collecting many radios over those years. His call sign was WA2SMS. His previous call sign was KC2ACL. He loved Nascar and was a hardcore Dale Earnhardt Sr. fan. Steve was an avid gun sport enthusiast as well, participating in many local gun shooting competitions over the years. He liked fishing and hunting and enjoyed watching wrestling. Steve loved classic rock and hard rock and listened to them all the time. He never liked to live without a dog by his side. Steve had a memorable sense of humor.
He was preceded in death by his first wife Janet, who passed on April 3, 2001.
He is survived by his wife Joyce, whom he married on May 7, 2007. He is also survived by his children Mildred (Millie) Grauer of NY, Talitha (Tali) Keen-Combs of FL, Edward (Eddie) Strauss of NY, Connie Strauss of SD, and Alvin Strauss of Casper; and his eight grandchildren Jaclyn Baird, Angeleena Ruben, Michael Keen, Jackson Keen-Combs, Brian Strauss, Andrew Lund-Strauss, Lucas Johnson, and Kaylynn Combs.
Arrangements are entrusted to Bustard & Jacoby Funeral Home, 600 CY Ave., Casper, WY 82601.
---
Denise Ann Bailey: November 1, 1969 – November 22, 2021 (age 52)
Denise Ann Bailey, 52, of Bar Nunn, Wyoming passed away the early morning of November 22, 2021 with family by her side.
Denise was born in Oklahoma City, Oklahoma to Charles and Judy Bailey on the first of November, 1969. The first five years of her life were spent in Oklahoma before moving with her family to the Fresno, California area, where she lived until May 2021. In May 2021, she moved to Bar Nunn, Wyoming.  
She raised her two children and was very active in the lives of her five grandchildren who called her "Haha" because she was always so happy to see them and full of laughter. Denise never met a stranger; she always opened her heart and gave — no matter the cost. Denise had a big personality, loved to laugh, and was full of compassion for others. She will be greatly missed by many.
Denise is survived by her two children and their families: her son Daniel Bailey and his family Ashley Schmidt, Jazmyn Hernandez, Candice Bailey, Mackenzie Bailey, Jacob Bailey and Aidan Hernandez; and her daughter and her family Katherine (Nicki), Mitchell, and Wesley Greenwood. She is also survived by her mother Judy Bailey; five siblings and their spouses Shawn & Beth Bailey, Buck & Tara Bailey, Richard & Katie Bailey, Robert & Kimberly Bailey, and Amber & Tony Osborn; and nieces and nephews, including Erynn Bailey, Sarah Bailey, Charles "Buck" Bailey, Matt & Kacey Fulcher, Carson Bailey, Richie Bailey, Lauren Bailey, Logan Bailey, Carys Bailey, William Bailey, Dustin Bailey-Osborn, and Shyanne Osborn.  
Memorial services will be held on Dec. 31, 2021 at 1 p.m. at the Grace Presbyterian Church, 630 N. Ferber Ave., Fresno CA 93728
---
Donatella Maffin: 1966 – 2021
Donatella Maffin was born to Mario and Nadia Della Penta in Montreal, Quebec, Canada on September 10, 1966. She passed away November 23, 2021 at Wyoming Medical Center, surrounded by her husband, children, and parents.
Affectionately called Dona, she was the oldest of three girls and grew up between New Jersey and California. She danced ballet for 10 years in her youth and joined the U.S. Coast Guard in 1985, where she met her husband, Thomas Maffin (USCG/USMC veteran). They married in March of 1986. She chose to become a stay-at-home mother with the birth of her oldest in 1987 and kept house while homeschooling all three children through multiple deployments and overseas installations of her husband.
She is survived by her husband, three children, six grandchildren, parents, and two sisters (among numerous extended family members and close friends in multiple countries).
Donatella will be buried privately with military honors at the Oregon Trail Veteran's Cemetery in Evansville, WY.
A viewing and Rosary will take place at Newcomer Funeral Home in Casper, Wyoming on December 9, 2021 at 6 p.m.
A Funeral Mass will be held at St. Anthony's Catholic Church in Casper, Wyoming on December 10, 2021 at 10 a.m.
All are welcome to attend the viewing and Mass. There will be no reception.
---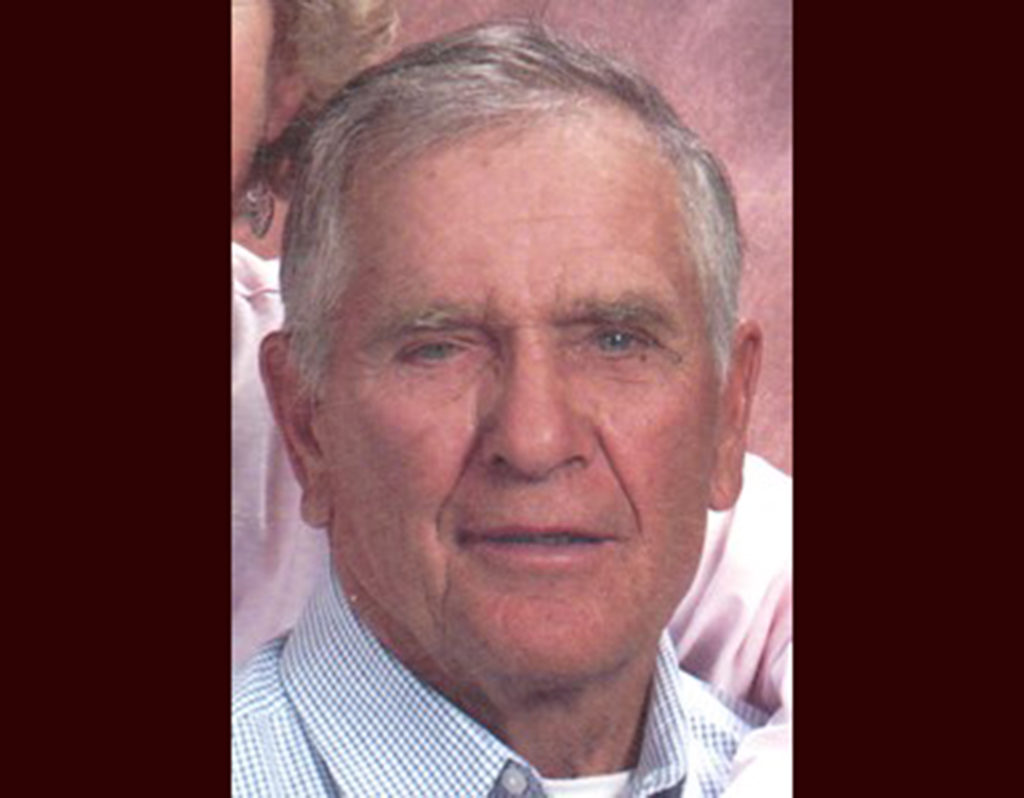 Peter Floyd Kujawa: 1929 – 2021
Peter Floyd Kujawa, 92, passed away at home on Friday, November 26, 2021.
Born in Gaylord, Michigan, Peter was the son of Vincent and Anna (Switalski) Kujawa. He was married to his wife Barbara for 61 years.
Peter had an 8th grade education; he was needed to help is family on the farm. He also helped his father in the woods, using horses in their logging business, and they were able to build a small business into something larger to have the trucks and equipment to take the logs to U.S. Plywood.
He was a World War II veteran. He was an armory foreman, receiving a Combat Infantry Badge, Korean Service Medal with three Bronze Service Stars, United Nations Service Medal, Army Occupation Medal (Japan). He was also honorably discharged.
Pete enjoyed working. He made friends with various ranchers and took loads of scrap to recycle.
He is survived by his wife Barbara; daughters Karen (Eric) Koch and Adrianne Kujawa; and especially granddaughter Jordon, with whom he had a very close relationship.
He had four grandchildren and two great-grandchildren.
Pete was preceded in death by his daughter Mary Margaret Solis Fogle and grandson Wesley Robert Overby Shanks.
---
Nadine Page: February 16, 1935 – November 29, 2021 (age 86)
Nadine left this world going to meet D.W. on Monday, November 29 at 5:55 p.m. She's up there having fun with all her family and friends who were waiting for her on the other side. She was born the second of three girls to Art and Bonnie Scheer on February 16, 1935 and attended school in Prairie Center. She finished high school in Torrington, modeled clothing with her good friend Susie Swanson, and worked at Mel's News. She met and married Curtis Herdt and they had two children, Cindy (Herdt) Swanson and Tracy Page. They later divorced and she attended Eastern Wyoming College for a time. Later on, she worked for Montgomery Ward as a clerk and would unload freight in high heels and high fashion. She married Derald "D.W." Page, forming a blended family. She advanced her career by moving to Dr. Morgan's eye clinic, working as a bookkeeper and office manager. Larry Goddard purchased the clinic, and eventually sold the clinic to Grant Jones. She continued to work there for several years.
Nadine enjoyed having a great time with family and friends. She was a member of the American Legion, Moose Club, and Elks Club. She loved attending parties, being on a bowling league, golfing, dancing, boating, skiing, entertaining, jewelry and bling, dressing to the nines, and never leaving the house without her hair done and her "face on."
She was extremely happy to be baptized in Glendo Lake by the Cowboy Church Minister. For a time, she lived between her cabin at Glendo Lake and Casper. Meadow Winds Assisted Living would become her home in the end, where she was always close to her family. She was an excellent bookkeeper, a perfectionist, and lived her life on her terms. She was independent, headstrong, and had a sense of pride in herself. She was a lucky one. She did it her way all the way to the end. She was the boss.
Nadine was preceded in death by her husband of fifty years D.W. Page, her sister Arbonna Davis, her half-brother Jim Scheer, her great-nephew Jimmy Scheer, and her parents Art and Bonnie Scheer. She is survived by her sister Linda Nichol of Lingle; step-brother Jerry Baker of Gillette; numerous nieces and nephews; children Cindy Swanson (Mike) of Casper, Tracy Page of Casper, and Greg Page of Casper; grandchildren Lesley (Swanson) Kozola of Casper, John Swanson (Andrea) of Casper, Isaac Swanson (Becky) of Casper, and Lane Page of Denver; great-grandchildren Braden Kozola, Zoe Kozola, Dominic Swanson, Benjamin Swanson, Gabriella Swanson, and Abram Swanson; and numerous other family members and friends. She loved her grandchildren and great-grandchildren very much. She will be missed by many.
Services will be held in Torrington, Wyoming at Colyer's Funeral Home on Saturday, December 11 at 10:00 a.m. A celebration will follow at the Cobblestone Hotel and Suites.