Michael Anthony Trujillo: September 12, 1977 – December 7, 2021 (age 44)
Michael Anthony Trujillo was born Sept. 12, 1977 in Casper, Wyoming. He passed away at age 44 on December 7, 2021.
He attended Fort Casper Grade School and CY Junior High and graduated from NCHS in 1996. On a scholarship, he went on to attend Trinidad College, where he played the sport he was so passionate for — baseball.
Michael continued his reputation as a valued player. He spent his life playing for various leagues and was well known as an incredible shortstop.
He was an avid outdoorsman and treasured memories made with his dad and brothers hunting and fishing. He was known by many for his dedication to weightlifting and made numerous friends at the gym, always with a big smile on his face.
Michael was often seen doing acts of kindness including shoveling snow and doing all the yardwork for his grandmother Helen Root.
Baker Hughes was his place of employment for several years and most recently at the time of his passing he worked in Dickinson, North Dakota for Scientific Drilling.
Michael was a beloved son, grandson, brother, uncle, cousin, nephew, and friend.
He enjoyed the closeness and companionship of his devoted mother LuAnn, taking frequent long outdoor walks.
Michael was a caring, fun and loving uncle to Connor, Brady, Gavin, Farrah, and Eli Trujillo.
He is survived by his loving parents Fred and LuAnn Trujillo; brothers Ryan of Mills, WY and Jonathan (Brooke) of Windsor, CO; grandmothers Helen Root of Casper, WY and Jenny Trujillo of Henderson, NV; aunts and uncles, including Gary and Becky Root, Dan and Marla Elston, Jeff and Ronica Trujillo, and Calvin and Carrie Lee; and numerous cousins.
He was preceded in death by his grandfathers Ofrendo Trujillo and E.J. Root.
Michael was a man of faith and is now at peace with our Lord. Until we are reunited with him again, we cherish his legacy and will forever love and miss him.
There will be a viewing at Bustard & Jacoby Funeral Home on Saturday, December 18 from 3:00 p.m. to 5:00 p.m.
---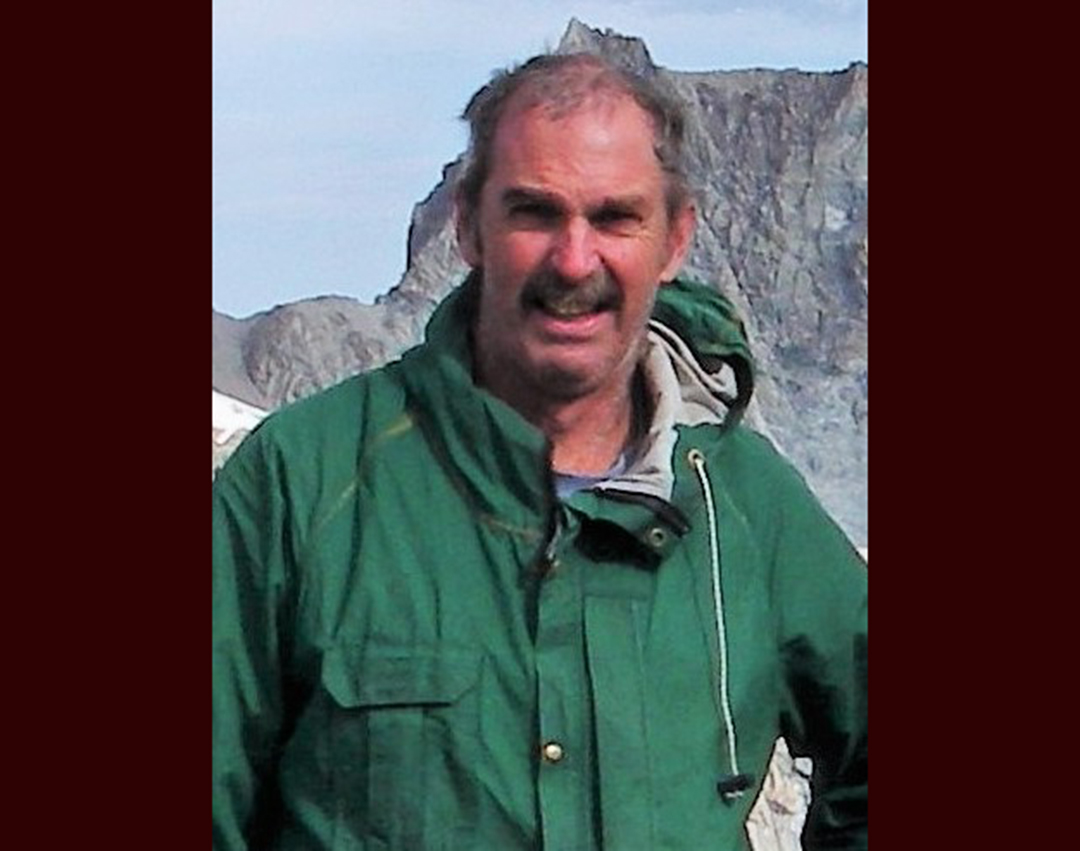 Jon Huss: March 16, 1957 – December 11, 2021 (age 64)
Jon Huss, 64, of Casper, a mountaineer and immigration lawyer, died Saturday, Dec. 11, 2021 after a long illness.
Jon summitted Denali in Alaska, Aconcagua in Argentina, and Elbrus in Russia, as well as many smaller peaks. He only rarely hired guides. He spoke excellent Spanish and a little Russian, and made his way on his own with a few chosen companions.
Jon was the first full-time immigration lawyer in Wyoming, offering assistance with green cards (work permits), naturalization, and defense against deportation. As he liked to say, "In 20 years of doing immigration law in Wyoming, I've worked with someone from every country on earth. And most people in America don't even know where Wyoming is!"
Jon Brian Huss was born March 16, 1957 in San Mateo, the second of three sons born to Barbara Springston Huss and Marvin Huss Sr. His father's job in sales had the family moving many times, to various California locations and then to Kansas City — where Jon attended high school — and finally to the Boulder, Colorado area.
Jon's mother Barbara saw his talent for languages and made it possible for him to work and study in Mexico and in Ecuador, where he spent a summer giving vaccinations to villagers in the coffee fields. He attended Williams College in Massachusetts; came home to be with his mother after her devastating divorce; and after a day or two working in a Colorado oilfield went back to college at the University of Pennsylvania.
As a freshman at Williams, Jon had been recruited to the rowing team. He went back to school at Penn on an athletic scholarship. An excellent oarsman, he was chosen to represent the U.S. as a member of the eight-man boat at the 1980 Summer Olympics in the USSR that ended when President Jimmy Carter withdrew the U.S. from the competition in protest of the 1979 Soviet invasion of Afghanistan. Jon was nonetheless a lifelong Jimmy Carter fan.
A close friend from college encouraged Jon to come to Wyoming after graduation to work for the Powder River Basin Resource Council. He liked Wyoming and had lived here ever since. He met his future wife, Anne MacKinnon, then a reporter for the Casper Star-Tribune, while he was working for Powder River. "For a little while I was news-worthy!" he said.
Frustrated at having to "stop at the courthouse door" when pursuing natural resource issues for Powder River members, he went to the University of Wyoming College of Law. A fine scholar, he studied classical Greek at UW while attending law school. (He explained that he hadn't had much time for academics when he was on the college crew, so he wanted to make the most of his time at UW). Top of his class, he became editor of the law review and went on to clerk for U.S. District Court Judge Clarence Brimmer in Cheyenne. He then took a job with the law firm of Brown, Drew, Massey and Sullivan in Casper, having a few years earlier married MacKinnon, who was based in Casper.
Jon had learned mountaineering while in college, and he made time to take himself up the major mountains. He loved getting to the heights in any place he visited — and on those big mountains, he loved both the challenge and the view: across the clouds, all the way to the Pacific from the top of Aconcagua, for instance.
Not neglecting other sports, he bicycled the roads over mountain passes in Colorado, kayaked the Grand Canyon twice, and raced in local triathlons. On long bicycle rides, he memorized poetry he taped to his handlebars.
In 2000, Jon left the law firm, went with his wife and young son to Bolivia for six months, and came back determined to help people, opening up his one-man immigration law firm in Casper. He was known to make house-calls to clients all over the state. He made people laugh when they were scared speechless in immigration processes, and when possible he got them through it all so they could live and work in the U.S. and raise their families here.
Big, strong and thoughtful, Jon went sure-footed through the world. He traveled with his wife and son to many places: Chile, Argentina, Bolivia, Peru, China, Nepal, Turkey, Germany, the Czech Republic, Slovakia, Hungary, Romania, Bulgaria, and New Zealand. He tended to be looking for mountains most of the time. His humor, energy and commitment powered his family. He welcomed retirement for more travel and more fun.
He is survived by his wife of 35 years Anne MacKinnon of Casper; his son Ted of Jersey City, NJ; his mother Barbara Anderson of Longmont, CO; his brothers Ian (Lisa) Huss of Colorado Springs and Marvin "Bif" (Ceil) Huss III of Colorado Springs; his father Marvin (Sally) Huss, Jr. of Colorado Springs; and numerous nieces, a few nephews, many great-nephews and a few great-nieces.
A memorial will be held in Casper at a later date, when friends and family can plan ahead and travel.
In lieu of flowers, please donate to the Powder River Basin Resource Council (www.powderriverbasin.org) or the Rocky Mountain Immigrant Advocacy Network (www.rmian.org).
---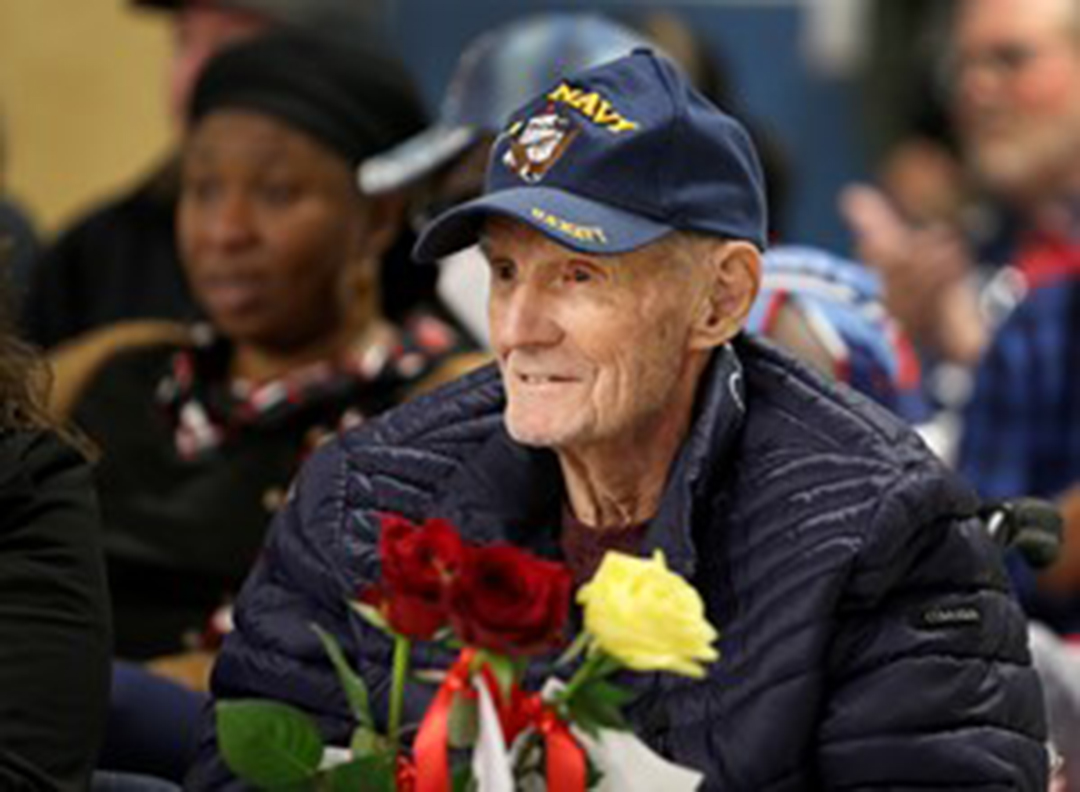 Robert N. Behage: 1932 – 2021
Robert N. Behage, a Navy veteran and resident of Manatee County, Florida, peacefully passed at the age of 89 on December 7, 2021.
He was surrounded by loved ones at his daughters' home in Casper, WY.
Robert proudly served his country from 1951-1955. He was a kind and loving father, grandfather, and great-grandfather. He will be dearly missed by his children (Tom and Barb), grandchildren, great-grandchildren, and a host of friends.
He was preceded in death by his son Fred, daughter Karen, and wife Madeline Behage.
---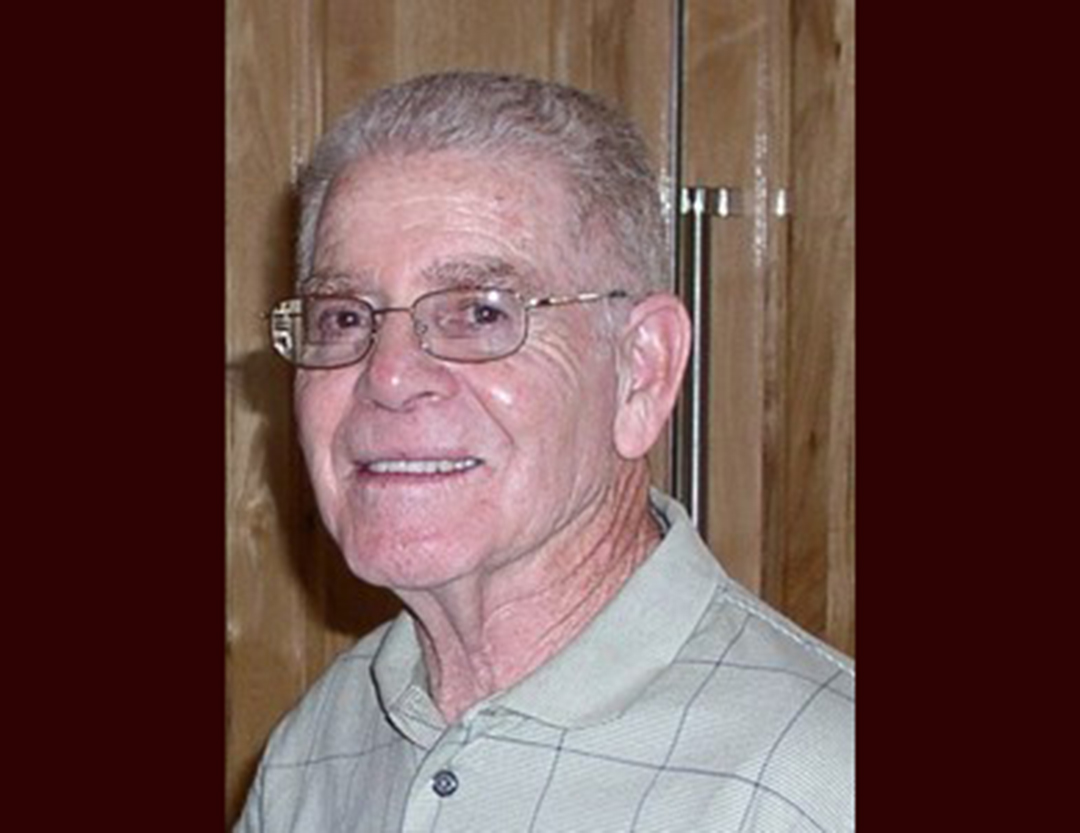 Albert Garcia: 1930 – 2021
Albert Garcia was born on March 20, 1930 in Cheyenne, Wyoming, and passed away after a short but courageous battle with cancer in Casper, Wyoming on December 8, 2021. He was one of seven children born to Elvira and Facundo Garcia. He was raised with five brothers — William, Ruben, Rudy, Edward, and Reloy — and his baby sister Gloria. He attended school in Cheyenne and graduated from Cheyenne High School, enlisted as a Corporal in the US Army and was stationed in Korea during the Korean war. During the war, he served in the Far East Command for fourteen months.
He married the love of his life, Mary Espinosa, on August 20, 1957 at St. Laurence O'Toole Catholic Church in Laramie, Wyoming. They celebrated their 64th wedding anniversary on August 20, 2021. He loved her until the day he died.
As a small child, Albert always had a strong love of art, creating art drawings in the dirt, so it made sense that when he went to the University of Wyoming he majored in art and minored in Spanish. As a student, he worked alongside his professor Dr. Robert Russin on many sculptures on campus in addition to helping sculpt the Lincoln Memorial on I-80 between Cheyenne and Laramie. He graduated with honors in 1957 and began his graduate school studies. He studied one summer in New York at Colgate University. He was inducted in the Phi Beta Kappa, Phi Beta Phi, Phi Sigma Iota, and Chi Gamma Iota honor societies. He was a prolific artist and his children are proud to have the honor of housing many of his works of art in their homes.
Mary and Albert moved to Midwest, Wyoming, where he taught school at Midwest High School. They were in Midwest for two years before moving to Casper in 1959, where Albert was transferred to East Junior High School. In total, he taught for 37 years. He felt strongly that his role as an art teacher was to carefully guide students with the intention of bringing out the individual expression of the young artist. His care left an indelible mark on many students, and
he developed strong relationships with those he worked with, including an international exchange student who stayed with his daughter Linda's family. Upon retiring, he became an avid golfer and played almost every day with his golfing buddies.
Our dad was an engaged and wonderful father. He loved his six children and he participated in our lives by attending activities and teaching valuable life lessons of integrity and hard work. He coached his children's baseball and softball teams every summer where he taught many kids the value of sportsmanship. He studied the game and produced winning teams of outstanding young people. In later years, our parents traveled with all of us — they went on adventures to Mexico and Europe, throughout the United States and in far reaches of the State of Wyoming. Our dad was very proud of his family and he let all of us know this through his loving support.
He is survived by his wife Mary; children Leonard Garcia, A. Carl (Gwen) Garcia, Lisa (Chuck) Mangus, R. Vincent (Deb) Garcia and Linda (Wayne) Kiser; grandchildren Cassie Fuller and Andy Garcia, Jessica and Ben Mangus, Rebecca Wright and Christy Jones, and Christopher and Karissa Kiser; great-grandchildren Gracie Forth, Jacob Wright and Vincent Jones; great-great-grandchild Dax James Brown; and many nieces and nephews. He is survived by his brothers Edward and Reloy Garcia and was preceded in death by his son John F. Garcia, parents Elvira and Facundo Garcia, sister Gloria, and brothers William, Ruben, and Rudy.
The Rosary will be held at Newcomer Funeral Home at 6:00 p.m. on Thursday, December 16, 2021, and his funeral will be held at Our Lady of Fatima Catholic Church at 10:00 a.m. on Saturday, December 18, 2021.
In lieu of flowers, the family requests donations to Our Lady of Fatima Catholic Church or a charity of the donor's choice.
The family is asking that you wear a mask during the services.