Daniel D. "Dan" Tolman: 1948 – 2021
Wherever a beautiful soul has been, there is a trail of beautiful memories.
Daniel "Dan" Tolman of Casper, Wyoming passed away unexpectedly on December 5, 2021 of cardiac failure. His family is deeply saddened by his death, but in true Dan fashion he did what he wanted and gained his angel wings without filling out the proper paperwork.
Dan was born on October 13, 1948 to Wilda and Charles Tolman in Greybull, Wyoming. Dan spent his early childhood in Douglas, Wyoming, moving to Casper shortly after his father's passing. Dan attended Kelly Walsh High School and was in the first junior class to attend when the school opened; that year there were no seniors attending Kelly Walsh, so he was also able to be part of the first senior class at Kelly Walsh, graduating in 1966. At the time of Dan's graduation, he was working as an orderly at Natrona County Memorial Hospital (later known as the Wyoming Medical Center). Dan went on to become an EMT/Paramedic and was very good at what he did. He was well known around the hospital as the "splint master." In 2006, Dan suffered a heart attack which resulted in his having an anoxic brain injury that of course changed Dan's life path. Dan became the person that needed care rather than the caregiver, but he never lost the ability to know when someone needed help and would ask "Are you okay?". Dan loved dogs, horses and children in that order. Dan always had a grand sense of humor and loved nothing more than to pull a good prank on his staff and to tattle on them. Dan found his forever place at RCR Inspirations in 2010 and was much loved by all his staff and friends who knew him there. To put it quite simply, he was the best and will be forever in our hearts.
Dan was preceded in death by his parents, his sister Patsy and the love of his life, his wife Barbara. He is survived by his daughter Cortnie Colebert of Bar Nunn, his son-in-law Tim, grandson Timmy and his friends that became family at RCR Inspirations.
Please check back later for more information.
---
Richard H. Moody Jr.: April 3, 1964 – December 5, 2021 (age 57)
Richard Harlan Moody Jr. went home to be with the Lord on December 5, 2021. He was born on April 3, 1964 in Fairfield, California to Richard Harlan Moody and Louise Ethyl Stephenson.
He had recently moved to Casper, Wyoming, where he was enjoying his retirement. He lived his personal and professional life in servicing others. He loved woodworking and his tools. He also loved his rock n' roll music.
He was preceded in death by his father Richard H. Moody and his brother Thomas Moody. He is survived by his loving wife of 34 years Jackie Moody of Casper, Wyoming; his mother Louise Moody of Converse, Texas; his son Justin; his wife Kyah Brueckner Moody of Casper, Wyoming; his stepson Brandon Pack of Casper, Wyoming; his stepdaughter Megan Pack of Fairfield, California; and his sister Debbie Moody Menshew and husband Bill.
Arrangements are entrusted to the care of Bustard & Jacoby Funeral Home, 600 CY Ave., Casper, WY 82601. 
---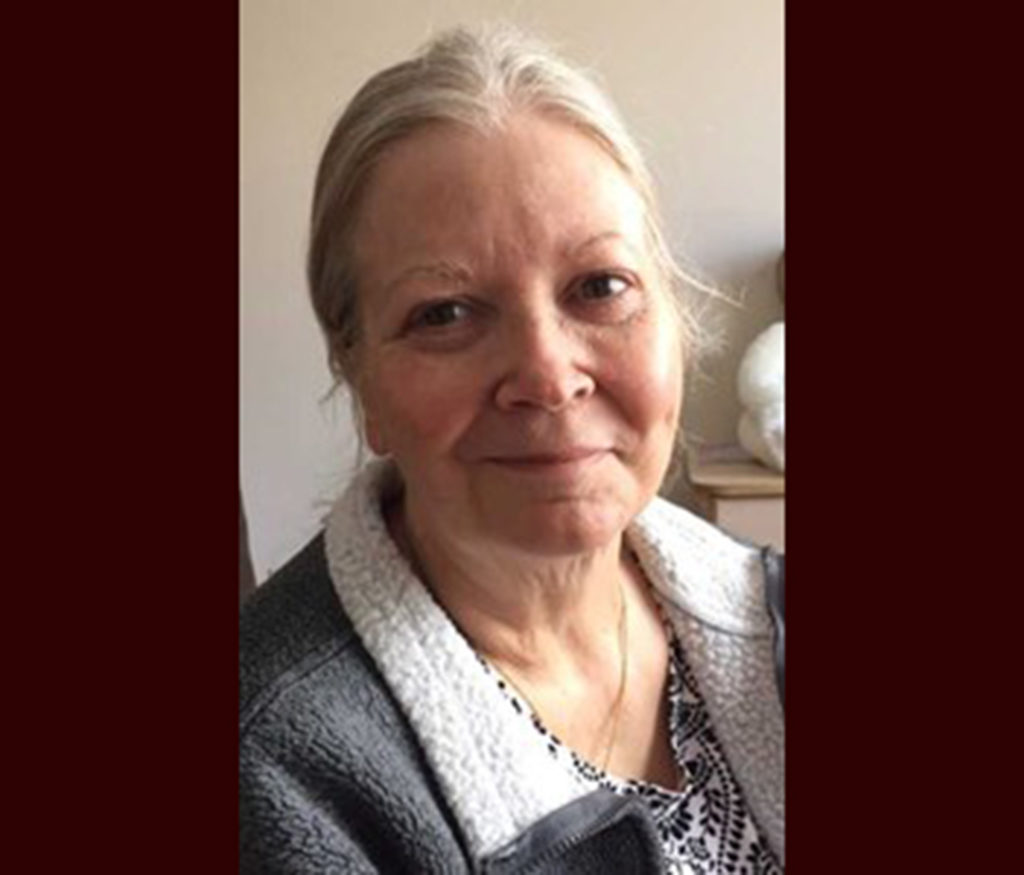 Mona S. Veatch: 1952 – 2021
Mona Statz Veatch, 69, of Casper, Wyoming died December 10, 2021 in Casper following a long illness.
She is survived by her husband Scott Veatch; daughters Ruth (Jeremy) Pingel of Kirksville, MO, Eleanor (Jason) Benson of Casper, and Abigail Manning of Casper; and eight grandchildren. She is also survived by her mother Peggy Statz of Fresno, CA and five sisters and one brother. She was preceded in death by her father Harold Statz.
Mona was born May 5, 1952 in Enid, Oklahoma. She was a 1970 graduate of El Rancho High School in Pico Rivera, California and she attended Rio Hondo College in Whittier, California, where she studied vocal music and where she met her future husband. She and Scott were married February 1, 1975 in San Gabriel, California. They moved to Missouri in 1979 and resided there for the next 33 years. Mona taught kindergarten and vocal music at Life Church School in Kirksville for many years and she also taught at Northeast Missouri Bible College in Kirksville. She worked as a part-time on-air personality at KMZU Radio in Carrollton, Missouri, and at KTUF Radio in Kirksville.
She loved her family and was a fabulous wife, mother and grandmother. She was a fantastic cook, she loved caring for her houseplants and her roses, she loved to knit and crochet, and she was always ready to work a puzzle or play video games.
A memorial service will be held at Life Church in Kirksville at a date in January to be determined later. Memorials are suggested to Life Church School, 112 West Potter Ave., Kirksville, MO 63501.