Diane Denise Brown: January 15, 1957 – December 20, 2021 (age 64)
Diane Denise (Russell) Brown was born on January 15, 1957 in St. Joseph, Missouri to Beverly Elam Russell and George F. "Rab" Russell. She attended Central High School and graduated from the University of Kansas with a double degree.
Diane worked in several banks before becoming a travel agent — stemming from her passion for travel. She and her husband Elvin married in 1989 and traveled the world together for over 32 years. Travel was among her favorites, but Diane had a myriad of interests, including camping and boating — she and Elvin camped all over the western US, frequenting Flathead Lake for their anniversary each July; animals — as a lifelong dog lover, her beloved dogs traveled along whenever possible; genealogy — she, alongside Elvin, traced her familial roots to the 1500s; gemology; swimming — competitive as a youth and snorkeling in adulthood; air travel – not only a travel agent, Diane earned her pilot's license while living in California; and returning to St. Joe to visit lifelong friends and enjoy the town.
After receiving a diagnosis of Neuromyelitis Optica in 2009, she championed efforts to raise awareness of the disease and attended multiple Guthy Jackson Foundation forums which brought hope and strengthened her knowledge of the disease.
Diane is survived by her husband Elvin Brown; her sister Rebecca Roberts (husband Jerry Roberts); her nephews Casey Roberts (wife Hillary) and Austin Roberts; her aunt Shirley Miller; numerous cousins; and Elvin's large, loving family — including 9 siblings and numerous nieces and nephews. She was preceded in death by her parents Beverly Russell and George Russell.
Services will be held at Bustard & Jacoby Funeral Home in Casper, WY on Wednesday, December 29, 2021 at 3 p.m. with a 2 p.m. viewing prior to the service. Burial will take place at 1 p.m. Thursday, December 30, 2021 at Mount Hope Cemetery in Lander, WY.
Arrangements are being handled by Bustard & Jacoby Funeral Home, 600 CY Ave., Casper WY 82601.
---
Larry James Hediger: 1945 – 2021
Larry James Hediger was born on August 4, 1945 in Cherokee, Iowa to George and Marion Hediger. His childhood years were spent in Linn Grove, Iowa, where he graduated high school in 1963. He studied at Netteton Business School in Sioux City and started working as chief clerk for Burlington Northern Railroad in 1964.
Larry served in the US Navy aboard the USS Goldsborough during the Vietnam War. Larry was proud to serve his country and loved getting to see the world, including Hawaii, Hong Kong, Japan, and Vietnam. After his honorable discharge from the Navy, Larry returned to working for the railroad in Sioux City, Denver, and Casper.
Larry enjoyed his retirement, playing bingo and chatting with friends on Facebook. He also enjoyed his time at Casper Community Church.
Larry passed away peacefully on December 19, 2021 at Meadow Wind Assisted Living in Casper, Wyoming. Larry was preceded in death by his parents. Left to cherish his memory is his Uncle David Beal Sr. Of Spencer, Iowa and many cousins.
A graveside service is to be held at Oregon Trail Veterans Cemetery at a later date.
---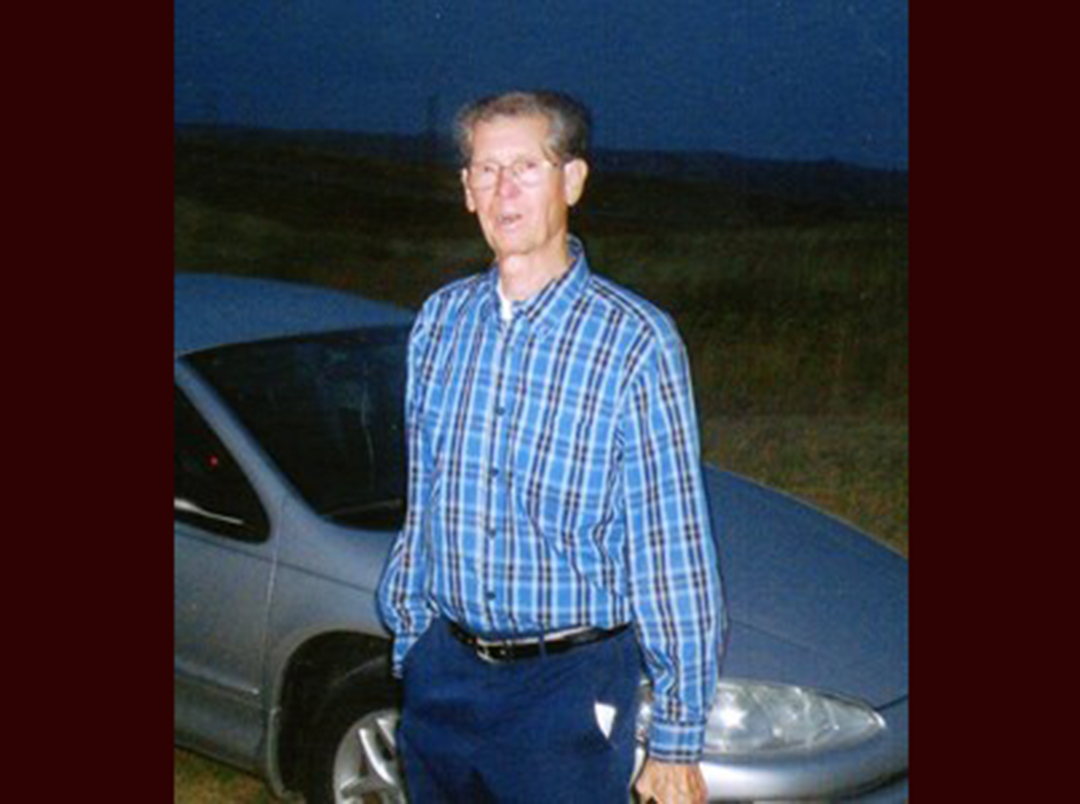 Errol Wayne Goins, Sr.: 1941 – 2021
Errol Wayne Goins, Sr., 80 of Glenrock, Wyoming went home to be with his Lord and Savior on December 20, 2021.
Errol was born in Wallins Creek, Kentucky to the former Woodrow and Alene (Osborne) Goins on July 11, 1941.
Errol was a prayer warrior and had a steadfast love for the Lord, always praying for his children, grandchildren, family and those close to him. Errol enjoyed reading and studying his Bible, spending time with his loving wife Carol of 24 years, watching football, working in his yard, and tinkering around in his shed. Errol left behind a legacy for his children and grandchildren.
Surviving Errol are his wife Carol; sons Errol W. Goins, Jr., (Mary) of Bristol, IN, James Brian Goins of Glenrock, Wyoming, and Justin Goins (Kelly) of Cassopolis, MI; daughter Jennifer Coleman (John) of Camdon, Ohio; step-daughters Janice Werts (Jon) and Susan Terry, both of Elkhart, IN; grandchildren Michael (Ajna) Goins, Alicia Goins, Joshua Goins, Emeri and Baze Goins, and Benjamin Coleman; step-grandchildren Jessica and Jacob Wertz and Candace and Jennifer Terry; and step-great-grandchildren Peyton Terry, Braxton Kaufman, Bralyn and Brenan. He is also survived by numerous other family members.
A funeral service will be held at 9:30 a.m. Thursday, Dec. 30, 2021 at Glenrock Church of Christ with an interment to follow at Glenrock Cemetery.
---
Jimmy D. Porter: 1940 – 2021
Jimmy D. Porter, 81, passed away December 18, 2021.
He was born in Alamosa, Colorado to Elizabeth (Strain) Porter and Edward Porter on November 27, 1940. He married his wife of 55 years Barbara (Baker) Porter on December 19, 1966 in Casper, Wyoming.
Jim worked in the oilfield for many companies in Wyoming, Colorado, and Utah. After retiring, on any given Saturday, you could find Jim at local garage sales, auctions, or flea markets. Jim was a collector of many things.
Jim served in the Army and was stationed in Korea.
Jim is survived by his wife Barbara Porter; sons Gary (Tina) Porter and Edward (Jennifer) Porter; daughter Samantha (Tim) Paulson; grandchildren Tiffany (Mitch) Whaley, Ryan Hardman, Bailey Porter, and Riley (Chelsie) Porter; great-grandchildren Jace, Rayden, and Harmoney; brother Bobby Porter; sisters Marjalie Swanson, Gloria Dunne, and Betty Jean Veenendaal.
He was preceded in death by his parents Elizabeth and Edward Porter and his daughter Kathryn Sutton.
At Jim's request, there will be no services. A Celebration of Life will be held at a later date.
---
Richard Byron Borden: October 3, 1937 – December 17, 2021 (age 84)
Richard Byron Borden (Dick), 84, passed away on December 17, 2021 at home in Casper, Wyoming. He was born on October 3, 1937 in Minneapolis, Minnesota to Orville and Alyce (Knutson) Borden.
Dick grew up in Garrison, Minnesota. He graduated from Brainerd Senior High School in Brainerd, Minnesota at the age of 17 and promptly joined the Navy in 1955. He served until 1958 on the USS Glennon, a Destroyer. After leaving the military, he attended the University of Minnesota in Minneapolis for Drafting and Architecture. Dick became a carpenter and later went on to become a contractor and well-known professional in the building industry. In 1962, Dick Married Margaret O'Neil and they had three children. After spending 11 years in the Seattle, Washington area, the pull to return to Minnesota brought the family back to Garrison, Minnesota in 1976, where Dick lived until relocating to Wyoming to live with his son in 2019.
Dick was an avid hunter and had more stories about his hunts than he could have possibly had time to actually experience! He gave lots of advice, even if no one asked for it, but it was always well received and respected as he was a mentor and role model to many. Dick has many friends and family members that will miss him greatly.
Dick was preceded in death by his grandparents, parents and one sister LaRae Hoskins (Borden).
Dick is survived by his son Robert (Ashley) Borden of Casper, Wyoming; daughters Kimberly (David) Cox of Brainerd, Minnesota and Lorrie (Stewart) Anderson of Casper, Wyoming; sister Karen Shockley of Northport, NY; grandchildren Tonya Stangel, Michael Dieter, Samantha Suek, Nicole Borden, Maggie Borden, Luke Borden, Payton Borden, Collin Borden, Brailey Borden, Jace Borden, Matthew Tidholm, Robert Wnuk and Erin Wnuk; eight great-grandchildren; and nieces and nephews and other relatives.
A Celebration of Life will be held at a later date in Garrison, Minnesota and Dick will be interred at the Garrison Cemetery. Notification of this event will be forthcoming.
Arrangements are entrusted to the care of Bustard & Jacoby Funeral Home, 600 CY Ave., Casper, WY 82601.
---
Alma Jean Slocumb: March 28, 1940 – December 21, 2021 (age 81)
Alma Jean Slocumb, 81, of Casper, Wyoming passed away Tuesday, December 21, 2021 at Central Wyoming Hospice. She was born March 28, 1940 to Audrey Shoemaker in Cullman, Alabama.
She loved her cats and dogs. She enjoyed bowling and loved to dance.
She was preceded in passing by her daughter Mary McGuildlrey.
She is survived by her significant other Raul Galino, daughter Tracy Williams, and sisters Betty and Mary Frances.
Arrangements are being handled by Bustard and Jacoby Funeral Home, 600 CY Ave., Casper, WY 82601.