Dante Ryan Willcox: 2003 – 2021 (age 18)
Dante Ryan Willcox passed away on December 22, 2021. He was 18 and a junior at Natrona County High School.
Dante was born December 7, 2003 in Blytheville, Arkansas to Casey and Victoria Willcox. He lived in Blytheville for the first 2 years of his life, then the family moved back to Wyoming, where he remained until his untimely death.
Dante was a joyful young man. He was always up for fun and was quite a jokester. He enjoyed motorcycles, jet skis and playing on his Xbox.
He was rarely seen without his earbuds in, listening to music.
A visitation will be held at 9:00 a.m. with services to follow at 10:00 a.m. on Thursday, December 30, 2021 at Bustard & Jacoby Funeral Home, 600 CY Ave., Casper, WY 82602. A burial will follow in Douglas Cemetery. A full obituary is pending. 
---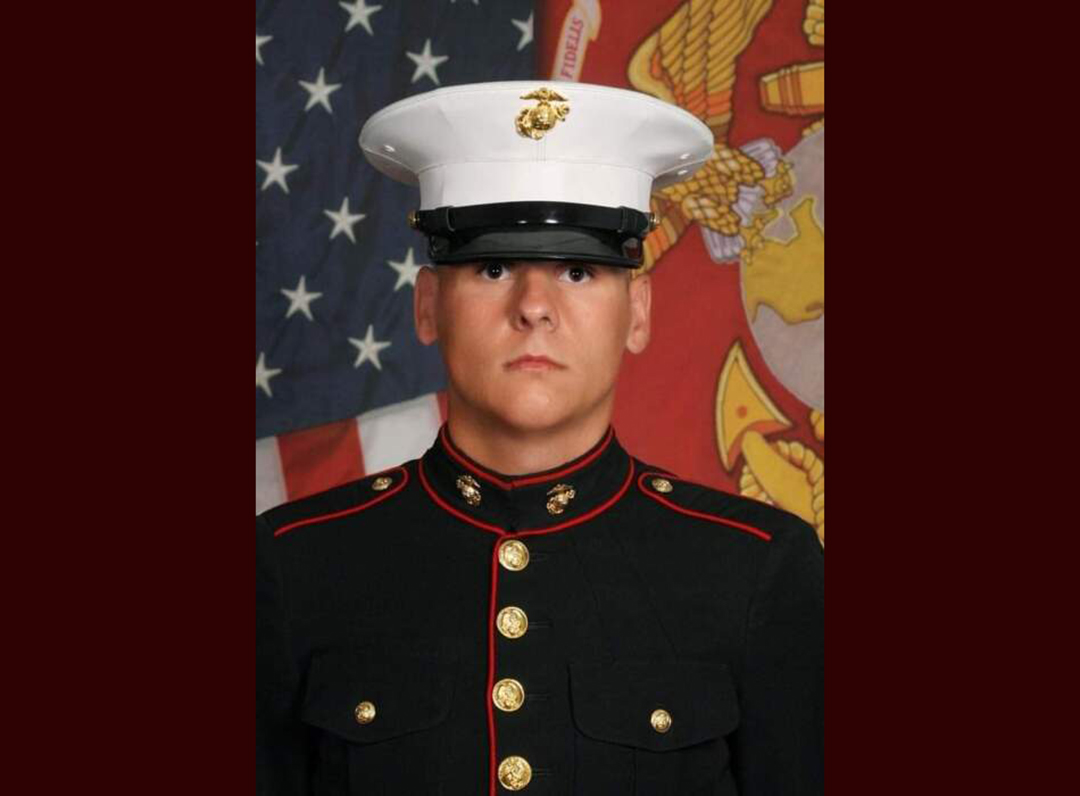 Jerrod L. Warden: June 25, 2001 – December 14, 2021 (age 20)
Jerrod L. Warden, 20, of Casper, Wyoming passed away on December 14, 2021 at Camp Pendleton, California.
Jerrod was born in Mason City, Iowa on June 25, 2001. Jerrod and his family moved to Casper, Wyoming on December 31, 2005. Jerrod went to North Casper (now Lincoln) Elementary and Centennial Middle School and graduated from Kelly Walsh High School in 2019. Jerrod loved to play hockey and had a passion for playing football through his high school years. He also became a member of the team that won the first State Championship in wrestling with the Kelly Walsh Trojans. Jerrod joined the United States Marines on February 10, 2020 to fulfill his calling to serve his country. Jerrod had been swiftly promoted to the rank of Lance Corporal through merit in the Marines. Jerrod was serving as a LCpl at the time of his death. Jerrod was a Mortar Man and loved doing his job, even training others in the craft. He recently got back from deployment from the Middle East. Jerrod loved sports, loved working for the Casper Coyotes and had recently started to enjoy MMA and was planning on pursuing further training in it. Most of all, Jerrod loved doing anything with his family or his beloved brothers and sisters. After fulfilling his commitment to the United States Marines, Jerrod had planned to further his education through college and pursue a career in law enforcement while continuing to serve with the Wyoming Air National guard with one of his beloved brothers.
Jerrod is survived by his parents Kyle and Kelly Sue Warden of Casper, Wyoming; his sister Lilyann Warden; his niece Kimora Warden (Owen Walworth) of Casper, Wyoming; and his girlfriend Anastacia Slack from Casper, WY. Jerrod is also survived by Loy Ferleman (grandmother), Lori and Lonnie Ferleman (aunt and uncle), Anthony and Tori Holmes (aunt and uncle), Christy Kinnaird (aunt), Char Wiant (aunt), Peggy Werstein (grandmother), Stacy Krein (aunt), Dianna Arndt (great aunt), and cousins Angie and Jeremy Hofland, Michael and Emily Arndt, Noah and Eli, and Josh and Monica Arndt. He is also survived by the Brass family from Mason City, Iowa and the Hoveland family in Oklahoma. 
Jerrod is also survived by his adoptive parents Sear and Laurie Thapa of Casper, Wyoming; adopted sister Maya Thapa; brother and brother in arms Ryan Thapa; brothers in love George Wagstaff, Trent Keffer, Logan Orr and the Michaels family; adopted family Kevin and Elizabeth Bauer, Aspyn, Brittney, David, Jack Bauer, David Cowdery, David and Tara Triplett, Trynity and Treyvin Triplett.  
He was preceded in death by his great-uncle Roger Arndt Jr. of Casper, Wyoming; grandpa Roger Arndt Sr. of Mason City, Iowa; grandparents Dennis and Linda Warden of Mason City, Iowa; and adopted sister Ashley Cowdery of California. 
A funeral service will be held at Highland Park Community Church at 5725 Highland Drive, Casper, Wyoming on Thursday, January 6, 2022 at 11:00 a.m. with Reverend Mike Fackler officiating. A burial will follow in Oregon Trail Veterans Cemetery at 80 Veterans Road, Casper, WY. Visitation will be held at Bustard & Jacoby Funeral Home at 600 CY Ave., Casper, WY on Wednesday, January 5, 2022 from 5:00 to 7:00 p.m.
Memorial donations may be made to the Jerrod L. Warden Kelly Walsh Wrestling Scholarship Fund, which will be established at a later date.
Arrangements are entrusted to Bustard & Jacoby Funeral Home, 600 CY Ave., Casper, WY 82601.
---
Gregory Martin Velasquez: 1962 – 2021
Gregory Martin Velasquez passed away at his home with his beloved wife by his side on December 22, 2021 after a short illness. He was born on May 20, 1962 to Frank G. and Socorro Velasquez in Denver, Colorado. He grew up in Lafayette, graduating from Centaurus High School in 1980. After graduation, he moved to Wyoming, where he worked for Go Electric and Farris Trucking in Edgerton. He worked for the Handleman Company for many years, where he traveled the country promoting music artists. Greg met many famous people throughout his career, his favorite being Waylon Jennings. Afterwards, he worked for various places in Casper, including the Ramkota Hotel and Sportsman's Warehouse. He also bartended for Chatters, the VFW, and Taylor's Bar. He worked for Bed Bath and Beyond from its opening in Casper until his death.
Greg married the love of his life and soulmate Billie Sullivan on October 20, 2010. He gained a daughter, Alexis, in this union. Greg and Billie were never apart, spending countless time hunting, fishing, and camping together. They enjoyed the outdoors and just spending time with each other and their families. They loved their many trips to Deadwood, often going twice a year.
Every stranger Greg met became a lifelong friend. He lived his life to the fullest and will be truly missed by many.
Greg was preceded in death by his father Frank G. Velasquez and both sets of grandparents.
He is survived by his wife Billie; daughter Alexis Sullivan (Evansville, WY); mother Socorro Velasquez; sister Jeraldine Fresquez; nieces Desiree Neiberger (Loveland, CO) and Corinne (James) Martinez (Lafayette, CO); nephew Adam Fresquez (Loveland, CO); and brother and sister-in-law Jason and Carly Sullivan (Casper, WY). He is also survived by numerous nieces and nephews and countless beloved friends.
Services for Greg will be held at Newcomer Funeral Home on a date to be determined. A celebration of life will be held at his home at 5212 Nash St. in Mills following the service. His family requests that you wear something with the color burgundy in Greg's honor. His ashes will be spread in Greys River later this summer.