Nathan V. Gomez: May 23, 1981 – January 13, 2022 (age 40)
Nathan, 40, was a beloved husband, son, father, brother, uncle, nephew, cousin and grandfather.
Nathan peacefully left this earth at his home in the loving arms of his wife, with his loving family at his side on Jan. 13, 2022. Nathan was a loving and caring man who would give the shirt off his back to anyone in need. Nathan always had a positive and bright outlook on life.
Nathan leaves behind his loving wife Lucy; stepchildren Verenice, Yovani, Esperanza (Louie), Ellencia, Nessa, and Azteca; and two grandchildren Rosalina and Ophelia. He is also survived by his loving father Victor Hugo (Pilar); loving mother/grandmother Luz Elena Gomez; brothers Gustavo (Delores), Alfredo (Tere), and Adam (Sophia); sisters Adria, Elsa (Chris), Leticia (Lindolfo), and Mierna (Miles); and numerous aunts, uncles and cousins, along with several loving friends.
Nathan was preceded in death by his loving father/grandfather Israel Gomez.
NATHAN ACCEPTED JESUS AS HIS PERSONAL SAVIOR AND HAS GONE TO BE WITH HIS SWEET, LOVING HEAVENLY FATHER WHO AWAITS HIM WITH OPEN ARMS. HE WILL BE GREATLY AND DEEPLY MISSED BY EVERYONE THAT LOVED HIM. HE HAS LEFT A VOID IN OUR HEARTS THAT WILL NEVER BE FILLED.
WE LOVE YOU ALWAYS.
P.S. SAVE US A PLACE WITH JESUS.
Per his legal next-of-kin, Nathan's services are canceled at this time.
---
Brett G. Briscoe: 1968 – 2022
Brett Golden Briscoe, 53, left this world suddenly on Wednesday, January 12, 2022 following a motor vehicle accident. He was born in Woodward, Oklahoma to Robert Golden "Goldie" Briscoe and Joyce Darnell "Nell" McLeroy Briscoe on July 16, 1968. He attended high school in Woodward, where he played football and made lifelong friends. He graduated in 1986 and then went to Oklahoma Panhandle State University on a football scholarship. His dream was to play pro football, hopefully for his beloved Pittsburg Steelers. Unfortunately, an ankle injury ended his football career while still in college. Brett then chose to join the Army. His military career ended shortly afterward when he re-injured his ankle. He worked in several careers throughout his life, including as a manager at Sonic restaurant, a truck driver, and an oilfield worker. He was married to Shelly Ballard from 1987-1991 and had two children, LauraJo "JoJo" Stone of Woodward, Oklahoma and Tayia Overton of Shattuck, Oklahoma. Brett was then married to Theresa Graham Alexander of Pampa, Texas from 1998-2010 and had two additional children, Jaylin Briscoe Tafoya and Seger Briscoe, both of Casper, Wyoming, also becoming a "step"-father to Cheryl Wilson and Tyler Alexander, also of Casper. Brett was also a "Bonus Dad" to many other kids, too numerous to mention.
Shortly after Brett and Theresa moved their family to Casper in 2001, he broke his ankle again in a work-related incident, and shortly thereafter was diagnosed with Multiple Sclerosis. He was placed on disability and shifted roles into being a full-time stay-at-home dad. Despite numerous obstacles, he never stopped fighting. Brett was a lifelong learner and attended Casper College numerous times, receiving an Associate's Degree in General Education, among other degrees. He loved fixing things and was in the process of returning to college to pursue a welding degree, mostly to be able to work on his vehicles, which was one of his passions. Brett loved animals and was never far from one of his beloved dogs, Meeka, Merlin, or Bella, among others. Brett had a huge heart, was never one to turn away a friend, and loved his family without fail. He loved spending time with his children, grandchildren, and great-grandchildren.
Brett was preceded in death by his father Robert "Goldie" Briscoe, his mother Nell Briscoe, and his brother-in-law Grover Mack. He is survived by his sisters Sheila Mack of Shamrock, Texas and Brenda Martin (Leonard) of Carrollton, Texas; brother Rick Briscoe of Las Vegas, Nevada; children LauraJo "JoJo" Stone of Woodward, OK, Tayia Overton of Shattuck, OK, and Jaylin Briscoe Tafoya, Seger Briscoe, Cheryl Wilson, and Tyler Alexander, all of Casper, WY; 11 grandchildren; two great-grandchildren; and numerous nieces and nephews.
A memorial service will be held at a later date and will be announced. In lieu of flowers, the family humbly requests that donations be made to the Multiple Sclerosis Society, Casper Humane Society, Metro Animal Shelter, or Asperger/Autism Network.
---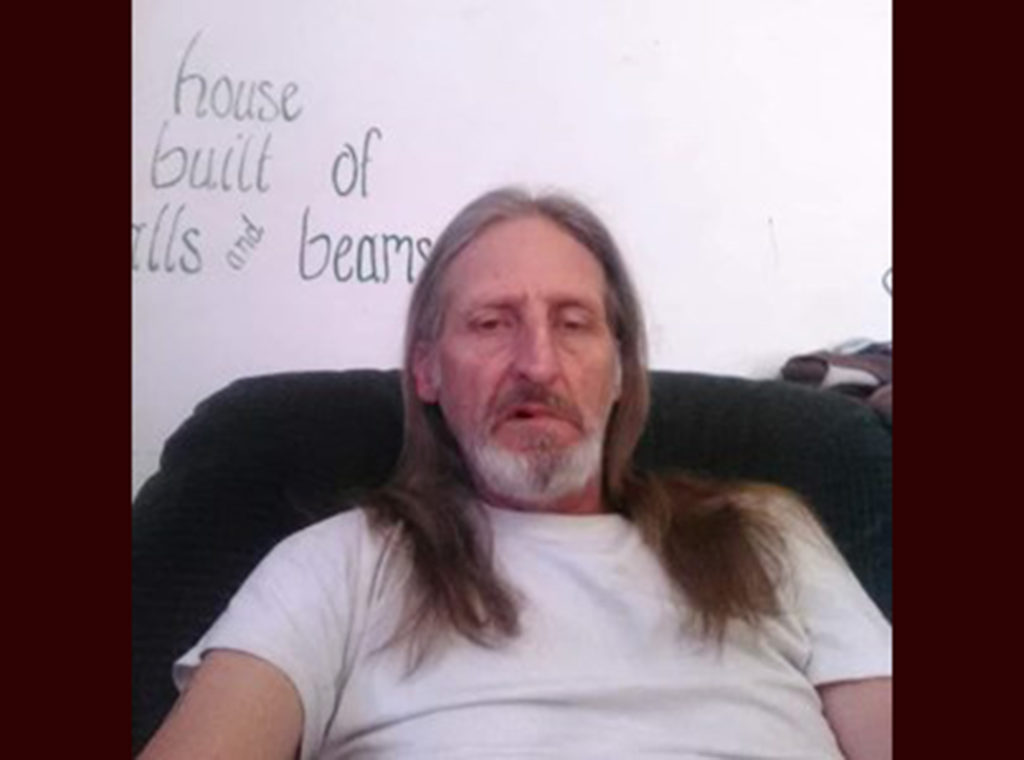 Dean Junior Stiles: 1961 – 2022
Dean Junior Stiles, 60, was given his angel wings on Friday, January 7, 2022 in Casper, Wyoming.
Dean was born on April 26, 1961 in Sheridan, Wyoming to Donald E. Stiles (Don) and June E. Spink (Stiles). He grew up throughout Wyoming.
He joined the Army National Guard at the age of 17 in November, 1978 in Fort Leonardwood, Missouri.
Dean had many things he enjoyed doing in the work industry, such as Forest Service, ranch work, heavy equipment, and being a mobile mechanic. He also obtained a CDL.
His hobbies were hunting, fishing, camping, riding his motorcycle, and spending time with his dog and family. He also enjoyed racing cars on the track.
In his spare time, Dean also enjoyed helping in the community. He was a member of a few biker organizations, such as Wyoming Central A.B.A.T.E. and Wyoming Patriot Guards for the military.
Dean was a whole-hearted person and he would help anybody in a time of need.
He was preceded in death by his father Donald D. Stiles (Don) and his grandparents.
Dean is survived by his mother June E. Spinks of Casper, WY; brothers Gary L. Stiles and Terry A. (Melissa) Stiles, both of Kemmerer, WY; sister Doris M. Stiles of Casper; step-brothers and sisters; several nieces and nephews; several great-nieces and nephews; one aunt; and several cousins.
A celebration of life will take place at a later date.
---
Myrna L. Miles: February 11, 1936 – January 13, 2022 (age 85)
Myrna was a Casper-born native that resided here most of her 85 years of life, with short times spent working abroad in Alaska, Washington, and in Nevada.
While growing up, she attended local schools, going to Roosevelt and Natrona County High School.
She started working at the age of 14 and retired in 2006 at the age of 71.
Myrna was an extremely hard worker. She started in her teens at the Wyoming Medical Center as a candy striper and eventually moved into labor and delivery. She also helped during surgeries.
As life moved forward, Myrna would follow her mother's footsteps and work in the food industry. She loved cooking and serving food to people and took pride in becoming one of the best in town when a venue needed someone to put on a large meal for an event.
The things she loved to do were dancing on roller skates with the love of her life, spending time fishing in her raft, going rock hunting, crafting, crocheting, and doing anything that would keep her hands busy. When she was not crocheting, she loved to play any card or board game (especially pinochle) and enjoyed going to Bingo every Friday night. But most of all, she loved each of her children, her grandchildren and her great-grandchildren.
Myrna never met a stranger; she was a very passionate and full of love that she was always showed while giving her hugs and little kiss on the cheek while wearing her red lipstick.
Preceding her in heaven are her husband of 61 years of marriage, (her childhood sweetheart) David Kersey Miles, and all her siblings: Ray Judkins, Charles Judkins, Dorothy Hamilton, Betty Jane Speagle, Bill McHale, Jean Judkins, Lois Olson, Richard Judkins and Sharon Reed.
Myrna is survived by her three children Nancy Miles Haid, Jonathan (Yodi) Miles and Richard (Cara) Miles, with the respective grandchildren Traci (Keith) Kennedy, John Mates, Shayne (Marina) Haid, Amber (Bryan) Miles, Mandy Miles, Sandi (Jess) Winfrey, Rebecca Miles, and Jennifer (Brad) Norman. 
She is also survived by her great-grandchildren Jacob Kennedy, Kalli Kennedy, Clayton Kennedy, Amelia Haid, Camdin Miles, Morgan Warren, Macy Warren, Makyla Warren, Marita Warren, Braxton Winfrey, Talitha Winfrey, Emelia Winfrey, Cooper Winfrey, Haylee Norman and Colton Norman.
Funeral services will be held at Bustard & Jacoby on January 22, 2022 at 10 a.m. with Pastor Chris Limmer of the House of our Shepherd officiating. A reception will follow at the VFW on Bryon Stock trail
In lieu of flowers, please send donations to Central Wyoming Hospice. The family would like express a heart-filled appreciation to them also.
Arrangements are entrusted to Bustard & Jacoby Funeral Home, 600 CY Ave., Casper, WY 82601.
---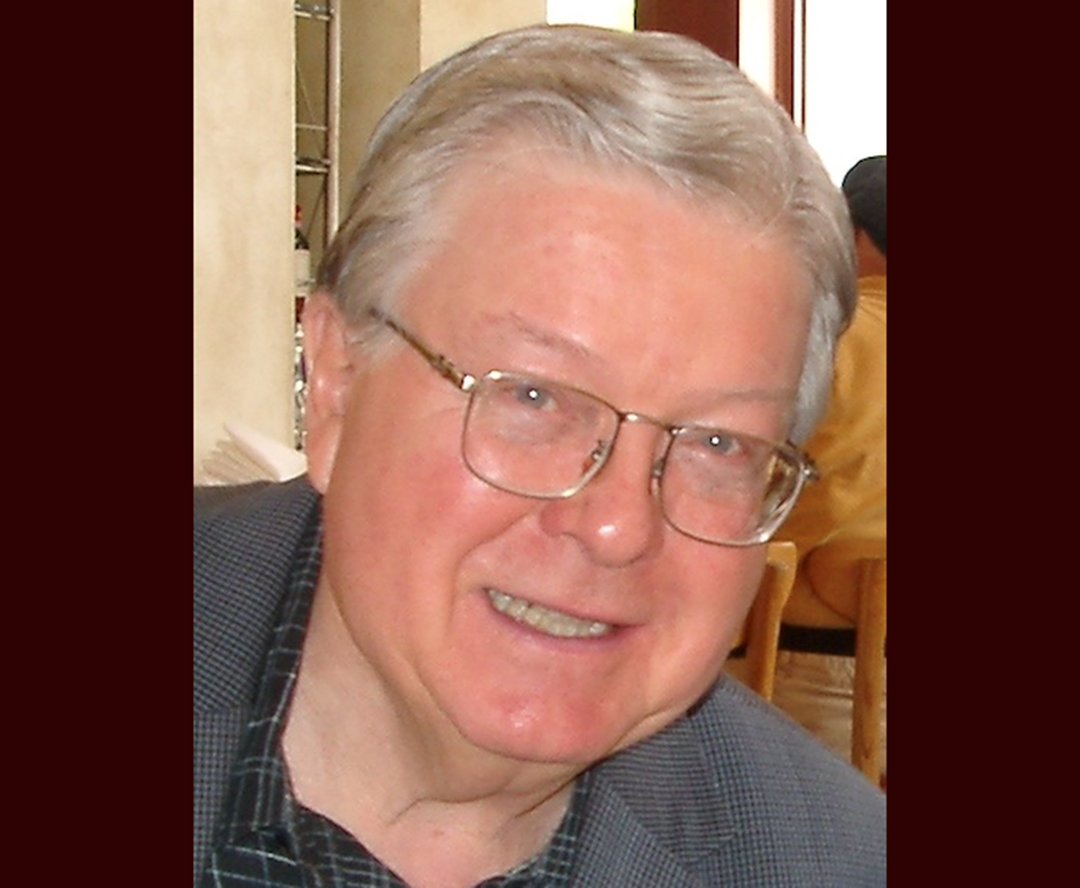 Donald R. Winship: 1928 – 2022
Donald R. Winship of Casper, Wyoming died on January 10, 2022 after a short illness.
He was born in Seattle, Washington on September 17 to Charles S. and Alta B. (Crossen) Winship.
Don grew up in Miles City, Montana and before graduation from high school, at age 17, enlisted in the U.S. Army Air Corps. He was stationed at the U-boat hunting base in Boca Raton, Florida and Lowery airfield in Denver, Colorado.
Don was awarded many decorations, including the World War II Victory medal, and achieved the rank of staff sergeant before being honorably discharged. 
On November 22, 1951, Don married Marjory M. Barnum, and they recently celebrated their 70th anniversary.
Utilizing the G.I. Bill of Rights benefits, Don attended the University of Montana (Missoula) for both undergraduate and law school. Don graduated from law school in 1954.
Don began his career with what became Exxon Corp., which eventually resulted in Don and his family being transferred to Casper, Wyoming in 1961.
In 1965, he joined Hume and William Everett to practice law primarily in the natural resource area. Over his long career as an attorney, Don served on several state bar committees and nonprofit boards.  
Don retired from his law practice in 2020.
Don's passion was sailing, with his last voyage occurring in 2019. His other joy was traveling with Marjory, which took them all over the world.  
While Don and Marge had many adventures in their travels, getting caught at sea by Hurricane Sandy in 2012 stands out.
Don is survived by his wife Marjory, son Stephen Winship (Terry), daughters Jennifer Winship Mark (Jim) and Susan Winship, five grandchildren and six great-grandchildren.
A post-COVID service in celebration of Don's life is planned for this summer.
In lieu of flowers, donations in Don's memory can be made to True Care Women's Resource Center, PO Box 2346, Casper, WY 82602 or Central Wyoming Hospice, 319 S. Wilson St., Casper, WY  82601.