Uwe Hemicker: 1964 – 2022
Uwe Hemicker, 57, of Casper, Wyoming passed away unexpectedly on January 16, 2022 at home with his wife, as a result of heart failure. He was born on November 5, 1964. He was doing what he loved most, spending time at home with his wife and his dog Zip.
Uwe was preceded in death by his parents Margot and Arthur Hemicker and his nephew Randall Hemicker. He is survived by his wife Pauline Hemicker, son Daniel Uwe, two daughters Nickie Ann and Rayna Marie; sister Barbara Carrick and her husband and two daughters; brother Juergen Hemicker and his wife, son and daughter; son Tyler Hemicker and wife of California; previous wife Lindajean Hilley; daughter Crystal Hilley and husband of Alabama; son Brian Hemicker and his wife and 3 children, United States Navy.
With a heart of gold, Uwe was everyone's friend; he was a loyal man and stayed true to his word. He had a great sense of humor and sarcasm that was contagious. He will be missed dearly by all that knew and loved him.
A private celebration of life will be held.
---
Marilynn Maureen Atkinson: 1936 – 2022
Marilynn Maureen Atkinson, 85, of Casper passed away Sunday, January 23, 2022 at Life Care of Casper.
Marilynn was born on April 9, 1936 in Des Moines, Iowa to the late Grace Free. She married the late Richard Atkinson in 1951. They had five sons and one daughter. They lived in Marshalltown, Iowa until 1972; then they moved to Cheyenne, Wyoming and later to Casper.
Marilynn was an active member of the Kingdom Hall of Jehovah's Witnesses.
She is survived by three children: Michael (Anne) of Boulder, Colorado; Laurie Kihle (Ron) of Wichita, Kansas; and Wesley (Sandy) of Casper, Wyoming. She is also survived by her sister Sharon Moorefield of Fort Worth, Texas, 17 grandchildren, 27 great-grandchildren, and two great-great-grandchildren with two more due this spring.
She was preceded in death by her mother, husband, three of her sons — Kelly, Danny, and Wade — and 1 granddaughter, Jackie.
A celebration of life will take place this summer when her family can enjoy a BBQ and the outdoors, which was always a pleasure of Marilynn's.
---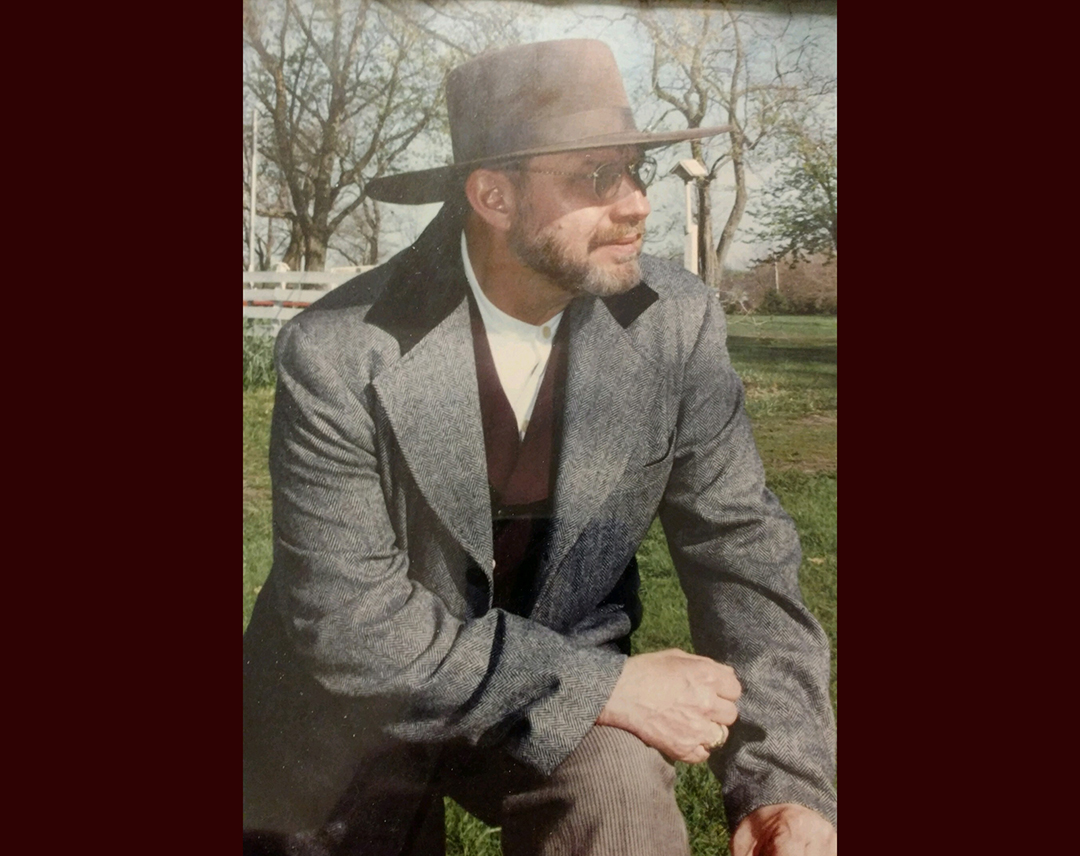 Jack Lee Tinnell: 1949 – 2022
Jack Lee Tinnell was born September 19, 1949 in Lander, Wyoming to Howard and Charlotte Tinnell, and grew up in Jackson Hole, Wyoming.
After high school, he joined the Army Transportation Corp and served in Southeast Asia during the Vietnam War. He graduated from the Wyoming State Law Enforcement Academy and spent nearly twenty years as an EMT and police officer, retiring as Chief of Police of Reinbeck, Iowa.
He received his Masters Degree from Iowa State University while working at Living History Farms near Des Moines, Iowa, then became Executive Director of the Mahaffie Stagecoach Stop and Farm Historic Site in Olathe, Kansas.
A Christian man of many talents including blacksmithing and leather crafting, he and his wife Lois moved to Cottonwood, Arizona in 2003, where he spent his retirement years as a jeep guide, cowboy actor, and author. Jack passed away on January 16, 2022 in Cottonwood.
He is survived by his loving wife Lois, daughter Stephanie (Jon) Greener of Kansas, sons Ryan and Josh of Wyoming, stepson Ward Norem of Phoenix, 8 grandchildren, 3 great-grandchildren, and best friends Wayne, JW, and Dan.
A celebration of life will be held at Westcott Funeral Home in Cottonwood on Saturday, January 29, 2022 from 2:00 p.m. to 4:00 p.m. Please come greet the family and share some wonderful memories of Jack.
Interment will be at the Evanston, WY Veteran cemetery. An online guestbook is available to sign at www.westcottfuneralhome.com.
---
Thomas A Cooper: 1939 – 2022
Thomas Adam Cooper, 82, passed away peacefully surrounded by his family in Sidney, Nebraska.
Per his wishes, he will be cremated and there will be no public service.
He was born in Casper, Wyoming on July 13, 1939 to Thomas and Leona Cooper and was the youngest of four siblings. He graduated from NCHS in 1957.
In 1958, he married Peggy Sue Mayhue. They were married for 64 years and together they had three children: Susan (husband Robert) Ommen of Lodgepole, NE, Pamela (husband Robert) Shiba of Tucson, AZ, and Thomas (wife Sandra) Cooper of Laurel, MT.
He is survived by his wife; three children; numerous grandchildren, great-grandchildren and great-great-grandchildren; and sister Elizabeth Heckadorn of Arvada, CO.
He was preceded in death by his parents and two siblings.
Tom was a true jack of all trades from construction to owning a business (Coop's Liquor). He was an avid outdoorsman but his favorite thing was spending time with family.
In lieu of flowers, all donations will be made to the family for a future nursing scholarship and can be sent in care of family at PO Box 32 Lodgepole NE 69149