Kimberly Jean Eads: Dec. 20, 1962 – Feb. 3, 2022
It is with a heavy heart that we say goodbye to Kimberly Eads, 59. She passed away peacefully at home surrounded by family after a brief but courageous battle with cancer.
Though her time on Earth was short, the lives she touched are countless. Those of us who were blessed to know her will remember her for her smile, her complete selflessness, her unconditional love and loyalty, her genuineness, and her devotion to her children. Her kids, her family, her dogs and her friends were always the most important thing in her life. She would gladly sacrifice any of the materialistic joys of this life to help those she loved. It only took a moment's conversation with her to see her joy and genuineness and leave you walking away feeling somehow lighter. She will be missed by all who knew her and there are so many that will feel her absence.
The family encourages everyone to remember that this goodbye is only temporary. She will always be carried in the hearts of those who loved her. Kim loved the outdoors and most weekends she could be found camping and fishing with her lifelong best friend Kate. She devoted every extra moment she had to her family, whether it was a holiday or just spending time running errands with her mom. Spending time with her grandkids was Kim's favorite way to spend her time off from the job she loved at Wyoming Vapor Company.
She truly loved her job and the people she worked with. She saw her coworkers as extended family and enjoyed spending time with them outside of work at concerts and when taking camping trips. She enjoyed her work because she got to deal with so many people everyday. She built a relationship with many of those customers and grew to love them. She worked at Wyoming Vapor from 2015 all the way up until the point that she became too sick to work. Leaving her customers and coworkers weighed heavily on her.
In the past, she also enjoyed working for her son-in-law Chris, piloting for heavy load trucks, traveling the country, and seeing so many beautiful places! Everyone who knew Kim knows that her true happy place was curled up with her dogs relaxing after a long day of work. She was loved by many in her life and will never be forgotten. Kim will always be missed.
She is survived by her mother Mary Eads; aunt Jean Ann; children Christopher, Stephanie and her husband Chris, Elizabeth, and Randy, her husband Bobby; many grandchildren who all meant the world to her; and nieces and nephews.
She is preceded in death by her grandparents Dorothy and Gene Peach, sister Shanda Eads, brother Wayne Eads, and uncle Steve Able.
Services will be held Feb. 18, 2022 at Bustard & Jacoby Funeral Home at 2 p.m. followed by a gravesite ceremony and burial at Highland Cemetery. In lieu of flowers, we ask you donate to Casper Humane Society as Kim was the biggest animal lover.
---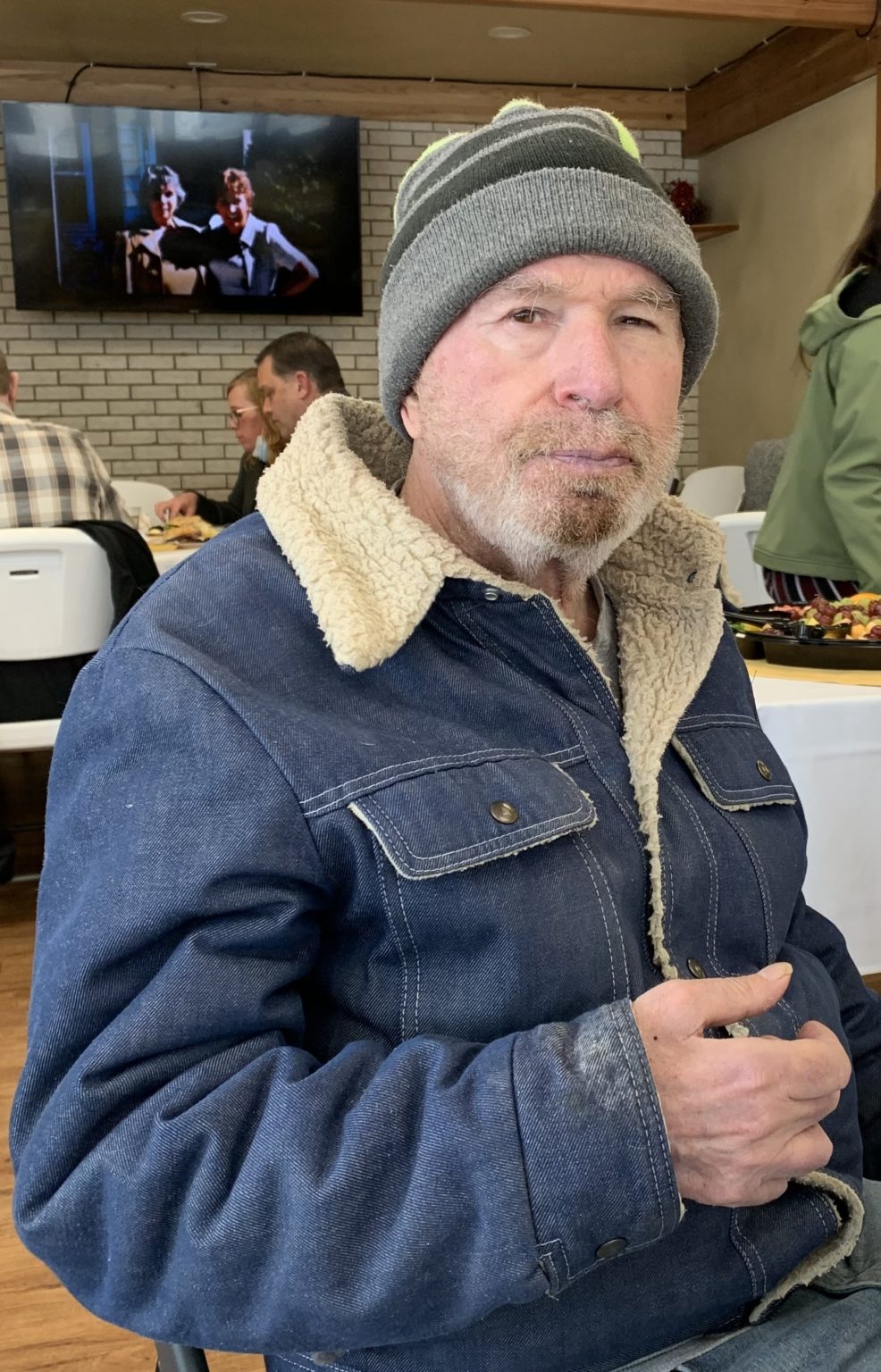 Thomas Kelly Pickett: Feb. 21, 1953 – Feb. 10, 2022
Services will be held Saturday, February 19 at 10:30 a.m. at Trinity Lutheran Church with Pastor Jon Olson officiating.
Kelly graduated from Kelly Walsh High School, where he was a wrestler. He earned an Associate's Degree from Casper College and a Bachelor's Degree from The University of Wyoming.
Kelly is survived by his two children Tom Pickett and Valerie (Andrew) Arnold; grandchild Griffin Arnold; brother Bryan Pickett (Dolly); sisters Patty (Jim) Scott, Joy (Jack) Hampton, Kim (Jim) Mallorey, and Dorothy (Rick) Reimann; mother Eva (Bubbles) Pickett; and aunts, uncles, nieces and nephews.
He was preceded in death by his brothers Donnie and Danny Pickett as well as his father Donald Pickett.
Kelly will be greatly missed by his family and friends. A reception/lunch will be held following services at the church.
In lieu of flowers, memorials may be made to Trinity Lutheran Church or the Casper Senior Center.
To leave the family a special message, go to the Newcomer Funeral Home website.
---
Doris Jean Cooper: 1947 – 2022
Doris Jean Cooper, 74, was born June 26, 1947 in Omaha, Nebraska. She was a resident of Glenrock, Wyoming since 1998 and she passed away suddenly Sunday, February 13, 2022.
She is survived by her husband Robert Cooper of Glenrock, her son Bill Radtke of Cheyenne, her sister Vicki DeSanti of Glenrock, and three grandchildren, five great-grandchildren and several nieces and nephews.
Doris was an active member of Our Redeemer Lutheran Church in Glenrock.
The funeral will be held 10:00 a.m. Friday, February 18, 2022 at Our Redeemer Lutheran Church, 939 W. Birch St., Glenrock, followed by burial at Glenrock Cemetery.
To leave the family a special message, please select the "Share Memories" option.
Service: Friday, February 18, 2022 at 10:00 a.m.
Our Redeemer Lutheran Church, 939 W. Birch St., Glenrock, Wyoming
---
Corinne A. Cooksey: October 7, 1946 – February 4, 2022 (age 75)
Corinne Cooksey, 75, was called back to heaven on February 4, 2022.
She will be sorely missed and is survived by her loving husband Lew Cooksey; children Shawn Marie (Cooksey) Gehred and Guy Cooksey, and daughter-in-law Adrianne; and grandchildren Sarah, Michael, Jenny, Addie and Mason.
She was preceded in death by her true parents Phillip and Irene Allen; brother Dale Allen; and beloved pets King, Patty, Meow, Skipper, Holly, Kela, Axle, Blue, Belle, Bo, Chewy, and Charlie.
Corinne started off life rough until at 14 she was adopted by her aunt and uncle, who became her real parents. She joined the US Navy in 1966 as part of the hospital-trained WAVES (Women Accepted for Voluntary Emergency Service). She served active duty and as a reservist in the Navy for over 16 years. She met and married her husband Lew while working in a Long Beach Military Hospital. They started their own family and had many adventures in life traveling from East Coast to West Coast USA and over to Hawaii and the Philippines.
After years of traveling the world, Corinne and Lew moved to Casper, Wyoming in 1993. Corinne was a medical assistant and worked with her husband in his medical practice. With all their travels, Corinne had become a master cook in the kitchen at home, but one fateful summer she ended up helping a friend at the Silver Fox Steakhouse with catering. And Corinne changed careers and became a professional chef.
Corinne worked at Silver Fox for over 25 years! The birth of the Bacon Knot started with Bernard Ambrosino, Carol Omerod and Corinne. Carol brought in recipes, Corinne picked brown sugar–coated bacon tied in a bowtie knot and slow cooked in the oven, and Bernard loved them! Now everyone in Casper is spoiled because of the Bacon Knot Queens — Corinne and Carol.
She leaves behind a very dysfunctional family at Silver Fox Steakhouse that she was very proud of. Corinne was world-renowned for her lack of patience, not holding back her opinion and a knack for telling it like it is. She always told you the truth, even if it wasn't what you wanted to hear.
You always knew where you stood with her. She liked you or she didn't; it was black or white. We know she loved us! My mom had the biggest loving, kind heart with a spine of steel. She would not hesitate to defend her family and protect them with all her might. And family for her was not just her kin but anyone she loved and who loved her. She "adopted" so many people everywhere she lived and was invested in them doing their best and being their best, because she really saw people she loved as their best.
People talk about the road less traveled and my mom really did walk her own path. I feel privileged to be witness to her journey. We all wanted another 30 or more years of adventures with Corinne, but I know she is still watching out for all of us. Her love still shines.
A private family celebration of life will be held in lieu of a service in the upcoming summer.
Arrangements are entrusted to Bustard & Jacoby Funeral Home, 600 CY Ave., Casper, WY 82601.
To send flowers to the family or plant a tree in memory of Corinne A. Cooksey, please visit our floral store.
---
Obituaries are a complimentary service of Oil City News. To order a free or custom obit, please follow the link at our obits page.