Timothy Cale Pruitt: August 27, 1978 – April 28, 2022 (age 43)
Timothy Cale ("Tim"/"Cale") Pruitt, 43, of Tucson, Arizona was called home to be with our Lord and Savior in the peaceful early morning hours of April 28, 2022.
Tim leaves behind his wife and best friend Missy Pruitt; his four sons Gavin, Kai, Zander and Jace; his devoted parents Gary and Patricia Pruitt; his grandmother Frances Haley; his brothers Christopher (Cody) Pruitt and Jason (Jennifer) Pruitt; and many aunts, uncles, nieces, nephews, cousins and dear friends.
He attended schools in Casper and Tucson, Arizona, graduating from Mountain View High School in Tucson. He also attended trade schools to become certified in his trade. Tim was an Electrical Technician for Fire and Security Alarms. He was exceptionally talented in his profession.
It is not possible to sum up a man's life in a few words. Tim was a child of God, and from that stemmed many wonderful things in his life.
He endured life's struggles as we all do, trying the best he could to overcome those things that can become strongholds in life.
He has left a legacy of four sons. His love of country and patriotism, true friendship, generosity, and devotion to his family are only a few of his many wonderful qualities.
It's ironic how he came home to visit and left this earth from the place he was born and raised and loved. In his words, he was more of a land and timber man.
He loved to hunt and fish and enjoyed sharing this with his wife and boys along with his father, mother, and brothers whenever he visited his home in Wyoming.
He was the apple of his parents' eye; his beloved mother's blue-eyed boy. He had always let it be known his love for Christ and the eternal hope he had in Jesus. Tim was not always a man of many words, but the words he said, he meant. He had a big heart and his brothers were his best friends in this life, and that meant so much to him. He loved working beside his father as they talked over life and all it had to give.
Tim was an entertainer with a beautiful voice and entertained his family many times over throughout the years, making laughter a part of every holiday. He shared the love of plants, gardens and planting trees with his mother. This was one of his true passions in life. He was the BBQ king, creating his own sauce and spice blends, which were delicious and enjoyed on many occasions. He collected tons of tools and could lend out about any tool a person might need.
Tim was preceded in death by his grandparents Harrison and Mildred Pruitt and James Haley; his uncles James Gunderson, Darrell Pruitt, and Ronald Hoke; and his aunt Sonia Pruitt and uncle Mick Eckhart.
A celebration of life will be held in Tim's honor at Bustard & Jacoby Funeral Home on May 4, 2022 at 3 p.m. Services will also be held in Tucson, Arizona at a later date.
Arrangements are entrusted to Bustard & Jacoby Funeral Home, 600 CY Ave., Casper, WY 82601.
---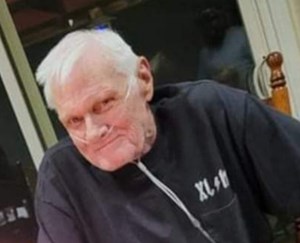 William F. "Bill" Grosenheider, Jr.: 1947 – 2022
William ("Bill") F. Grosenheider, Jr., 74, passed away on Friday, April 29, 2022 at Wyoming Medical Center.
Bill was born in LeMars, Iowa on September 10, 1947 to William and Florence Grosenheider. He has one younger brother, Thomas (Mary) Grosenheider. He was raised and he attended school in LeMars. He received a Bachelor of Arts degree in Business Administration and History from Westmar College. Bill served his country in the United States Army from 1965 to 1968.
Bill met his future wife Gail (Small) Grosenheider and they married on November 16, 1968, spending 52 years together. They had an amazing life together filled with lots of love and many adventures that took them all over the world. They had three children: Lori (Mike) Tomlinson, Chris Grosenheider, and Dawn (Travis) Togstad. Bill was also incredibly loved by his eight grandchildren: Amanda (Stacy) Stevens, Stephanie (Dave) Fountain, Michael (Maddi Pettigrew) Tomlinson, Christopher (Hailey) Tomlinson, Meghan (Jesse Dimas) Tomlinson, Caitlin Grosenheider, Jonathan Togstad, and Emily Togstad. He was also adored by his 11 great-grandchildren: Kason Stevens, Brekken Stevens, Alicia Hammond, Hunter McDaniel, David Fountain Jr., Aspyn Tomlinson, Finnley Stevens, Wesley Fountain, Cooper Fountain, Kallen Tomlinson, and Chloe Dimas.
Bill threw himself into everything he did, whether it was his family, his career, his golf game, or just having a beer with his friends at the VFW. Bill was the type of guy you always wanted to have around; he was dedicated to making everyone around him happy and was always cracking a joke. He was an amazing husband, father, grandfather, great-grandfather, brother, brother-in-law, friend and role model who will be so incredibly missed.
There will be no services at this time. However, the family is arranging a celebration of life and details will follow.
---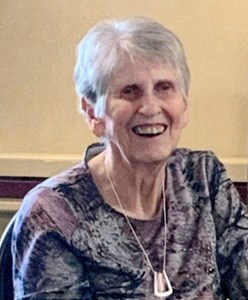 Ardith Emma Holmes: 1933 – 2022
Services for Ardith Emma Holmes, 88, will be held Saturday, May 7, 2022 beginning with visitation at 10:00 a.m. followed by the funeral service at 11:00 a.m. at Newcomer Funeral Home, 710 E. Second St., Casper, WY 82601.
Ardith died early Friday morning, April 29, at Meadow Wind Assisted Living from Alzheimer's.
Born November 24, 1933 in Sturgis, South Dakota, she was the daughter of Marvin Louis and Pearl F. Symonds.
On June 22, 1952, she married James Stafford Holmes in Sturgis, South Dakota. Following their marriage, they moved to Newcastle, Wyoming, where they lived for a time; after this, they lived in various places before returning to South Dakota, and lived in Newell and later Sturgis. In 1967, they moved to Casper. Ardith was employed by Pioneer Market, Buttrey's, and Macy's.
She cared for her beloved husband until his death in February 1985.
She enjoyed watching Rockies baseball and her children and grandchildren's sports, going dancing with Tom Hool, and attending the Symonds family reunions and get-togethers with the ladies from Red Hats.
She is survived by two sons, Ronald (Jari) and Rick (Carol) Holmes of Casper, Wyoming; two sisters, Wanda and Hope of Sturgis, South Dakota; one brother, Donnie of Longmont, Colorado; five granddaughters, Zabrina Doney, Doral Holmes, Moriah (Jake) Jones, Christina (Bob) Nation, and Jayme (Cory) Fox, all of Casper, Wyoming; 10 great-grandchildren; two great-great-grandchildren; and numerous nieces and nephews.
Ardith was preceded in death by her parents, husband James, son Randall, three brothers, three sisters, and one great-grandson.
Flowers or memorials to Caring Edge Hospice would be greatly appreciated.
---
Obituaries are a complimentary service of Oil City News. To order a free or custom obit, please follow the link at our obits page.