James Lee Gibbs: 1945 – 2022
Jim Gibbs, former Basin and Casper resident, 76, passed away on April 29, 2022 in Casper, Wyoming after his generous heart resolved to rest.
Services are planned for May 6, 2022 at 2:00 p.m. at St. Mark's Episcopal Church in Casper.
Born on October 29, 1945 in Kellogg, Idaho, Jim was the son of James and Adelaide Gibbs and the brother of Mary Jo (Fowler). He graduated from Shoshoni High and attended Rocky Mountain College, where he played baseball and football and earned a degree in P.E. In 2016, Jim was inducted into the RMC Baseball Hall of Fame.
While Jim's teaching career began in Montana, he eventually moved to Meeteetse to teach and coach. Here, Jim met the love of his life, Shauna (Barling), whom he married in 1971. They moved to Basin, where Jim taught P.E. and coached volleyball, basketball, and track throughout his 30-year career as a Basin Bobcat/Riverside Rebel. After retiring, the couple moved to Casper, where Jim coached volleyball at Dean Morgan Middle School and trapshooting at Casper College.
Jim was a rabid New York Yankee fan, an avid reader, an advocate for women in sports, a gunsmith, a woodworker, a trapshooter, a gardener, and a caring neighbor.
Survivors include his wife of 50 years Shauna; his daughter Jaime (Matt) Hartt and their three children Ethan, Sophia, and Nolan Hartt of Ashland, Oregon; his sister Mary Jo (Don) Fowler of Worland, Wyoming; and his dear nephews and nieces Jim (Annie) Fowler, Jeff (Julie) Fowler, Adri (Blaine) Ruby, Lynsey (Dave) Kling, Sarah (Joe) Hunter, and Shannon (Lee) Reiff.
To celebrate Jim's legacy, you are welcome to make a contribution to Rocky Mountain College, 1511 Poly Drive, Billings, MT 59102, or to the charity of your choice.
---
Edward Karl Hikade: March 1, 1939 – April 26, 2022 (age 83)
Edward Karl Hikade, 83, of Riverton, Wyoming, passed away peacefully at the home of his daughter Dorraine in Casper, Wyoming. He was surrounded by his daughters, grandchildren, and great-grands. Ed was born March 1, 1939 in Milwaukee, Wisconsin to Theodore and Lorena (Rates) Hikade, as the eldest of four sons. On October 14, 1957, Ed enlisted in the U.S Marine Corps. After training at Camp Pendleton, California, he was transferred to the U.S. Naval Station in Kodiak, Alaska. It was here that he earned citations in marksmanship. Ed received an honorable discharge on September 2, 1960. On May 7, 1960, while serving his country, Ed married the love of his life, Sharon Ellen Knoll, in Wauwatosa, Wisconsin. This began their 61-year legacy. From this union two daughters were born: Cheryl Lynn Petek and Dorraine Marie (Hikade-Miller) Whelan.
Ed did not want to be a desk jockey, so he started a career driving a mail truck. From there, he moved into driving trucks for the Electric Co. in Wisconsin. After moving his family to Wyoming in 1974, Ed advanced to driving 18-wheelers. He hauled wood chips from Dubois, houses for Stylehomes, among numerous other driving positions, and he ended his career driving a semi for BTI, retiring in 2000.
Ed was the fixer in the family. There was nothing that he couldn't take apart and fix. He enjoyed cross-country skiing, tinkering in his garage, reading, photography, camping, gun collecting and traveling throughout the western U.S. with his wife and family. Ed was an amazing tour guide and would stop at every museum between home and destination. Ed was a man of very few words and enjoyed the quiet, or as he called it, "contemplating."
Ed was very involved in his church, Cornerstone Community Church. Every Sunday he could be found making coffee, folding bulletins, greeting parishioners, or giving the pastors a "Life or funny quote." He was also a huge part of the Operation Christmas Child Project with his wife Sharon and daughter Dorraine.
Ed and Sherry were married 61 years and will be deeply missed by those that knew and loved them.
Ed is survived by his daughters Cheryl Petek and Dorraine (Miller) Whelan; grandchildren John Miller (Natalie), Jennifer (Miller) Cohrs, Andy Petek (Tess), Cory Petek, and Toby Petek; great-grands Landrie and Canaan Miller; three brothers Robert, Theodore III, and James Hikade, all of WI; nieces, nephews, church family and friends.
Edward was preceded in death by his parents, his wife Sharon Hikade (Knoll), and three sisters-in-law, a brother-in-law and one nephew.
In lieu of flowers, donations can be made to the Marine Corps Toys for Tots or Samaritans Purse Operation Christmas Child.
A memorial service will be held at Cornerstone Community Church in Riverton on May 13 at 10:00 a.m. with military honors and a reception to follow. The cremated remains of both Edward and Sharon will be spread on South Pass, where many happy memories were made camping together and with family and friends.
Arrangements are entrusted to the care of Bustard & Jacoby Funeral Home, 600 CY Ave., Casper, WY 82601.
---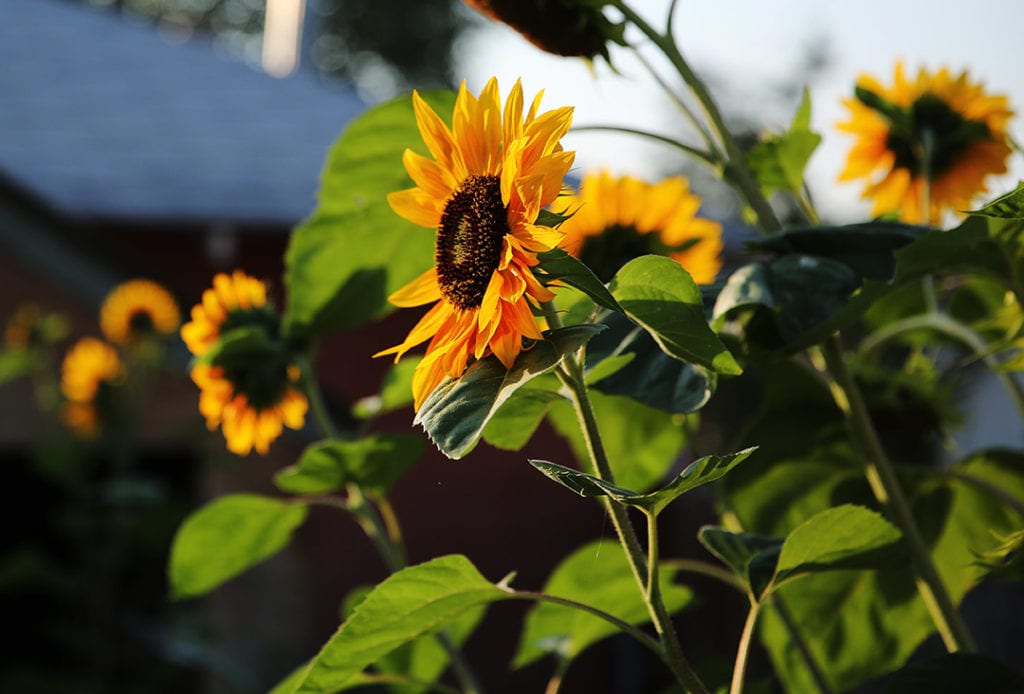 Jackie Kysar: June 18, 1951 – April 29, 2022 (age 70)
Jackie Kysar was born June 18, 1951, in Powell, Wyoming. She was mischievous and liked to torment her younger brother when growing up. She would find everyone's Christmas presents, open them all and tell her brother and sisters what they got. She remained mischievous and combined it with some sass and a great sense of humor.
Jackie graduated from Powell High School in 1970. She learned to play piano at the First Southern Baptist Church in Powell. She carried the love for playing into adulthood. Her prized possession was a small Musette piano. During the summer, her neighbors would hear her playing, but she did not like to play with anyone watching.
Jackie lived her early years in Powell, Wyoming. She moved to San Diego for nearly 20 years and worked at the Café Del Moray. She returned to Wyoming in 2000 when her mother fell ill. After her mother passed, she moved to Casper, Wyoming, where she remained until her passing.
Jackie spent her life working in hospitality. During her time in Casper, she worked at the Super 8, Holiday Inn on the River, and eventually the Ramkota, where she stayed for nearly 15 years. Jackie did not drive, so she walked or rode her bike to work daily, never late and never missing a day. Being her usual stubborn and independent self, she worked until she fell ill. She was planning on retiring at the age of 72.
Jackie was preceded in death by her father Jack Frederick Kysar, her mother Shirley Maureen Kysar and her sister Carla June Drageset. She leaves behind her brother Jeff Kysar, sister Judith Higgins, seven nieces, and many grand-nieces and grand-nephews. Although Jackie never had children of her own, she was a wonderful grandmother to grand-nieces and nephews. Jackie also leaves behind her second family of friends from the Ramkota and others who had the honor of meeting her over the years.
---
Obituaries are a complimentary service of Oil City News. To order a free or custom obit, please follow the link at our obits page.